Welcome to Indianapolis and the 121
st
ASEE Annual Conference & Exposition!
It's opening day! We hope you're comfortably settled in. If you need urgent assistance, our conference staff will be available at the registration desk in Exhibit Hall D of the Indiana Convention Center from 8 a.m. to 5 p.m.  Limited WiFi is available in the Exhibit Hall. Free WiFi zones can be found in many downtown public areas, including the JW Marriott.
Never been to Atlanta? Check out this Prism feature for tips on what to see and how to get around town! Or ask a local: Purdue's College of Engineering and College of Technology are hosting the conference along with five other Indiana university co-hosts.
For titles, times, and locations of all workshops and other events, visit the online session locator. Or download ASEE's new Interactive Conference Planner mobile app.
Exclusive offer: Renew your membership during the annual conference and save 5% a year for up to three years. Visit ASEE's Information Kiosk during registration hours and one of our membership staff will process your renewal immediately. All renewing members will be automatically enrolled in a $200 gift-card drawing.
Tweeting? Use #ASEEAnnual to share thoughts on the conference and connect – and win gift cards in ASEE's first ever Social Media Contest. Post selfies with the executive director, answer daily trivia questions and more! Follow @ASEEConferences for more information.
Also check out ASEE TV – a partnership with production company WebsEdge to create two daily programs, "Thought Leadership" and "Conference News," highlighting best practices and innovations in engineering and engineering technology education.
HIGHLIGHTS FROM SUNDAY:
A flurry of hands-on activities, teaching tips, and great conversations animated the day's workshops and social events. A distinguished group of scholars, including 2013 Outstanding Teaching Award winner Yacob Astatke from Morgan State University, explored the role of MOOCs in engineering education. The Fulbright Scholar Program and internationalizing engineering education was the topic of a workshop by Catherine Johnston Matto, an assistant director at the Council for International Exchange of Scholars, while Penn State's Sarah Zappe and Stephanie Butler Velegol offered tips on flipping your classroom. The I-Corps for Learning afternoon workshop drew a number of participants interested in learning from the NSF pilot teams about an intensive 8-week program aimed at fostering an entrepreneurial mindset in engineering educators. The University of Toronto's Susan McCahan and Peter Eliot Weiss held a workshop on promoting inclusivity, introducing a series "positive space" ally trainings being held over the next three days to help engineering programs create a more welcoming environment for the LGBTQ community.  
Other highlights included the annual Greet the Stars First-timers' Orientation with ASEE's president and other leaders for new members and first-time conference attendees, the annual ASEE Division Mixer sponsored by McGraw-Hill Education, where Vukica Jovanovic of Old Dominion University won the event's grand prize,  the Focus on Exhibits Welcome Reception sponsored by Valparaiso and Notre Dame universities, and division business meetings.
 Greet the Stars orientation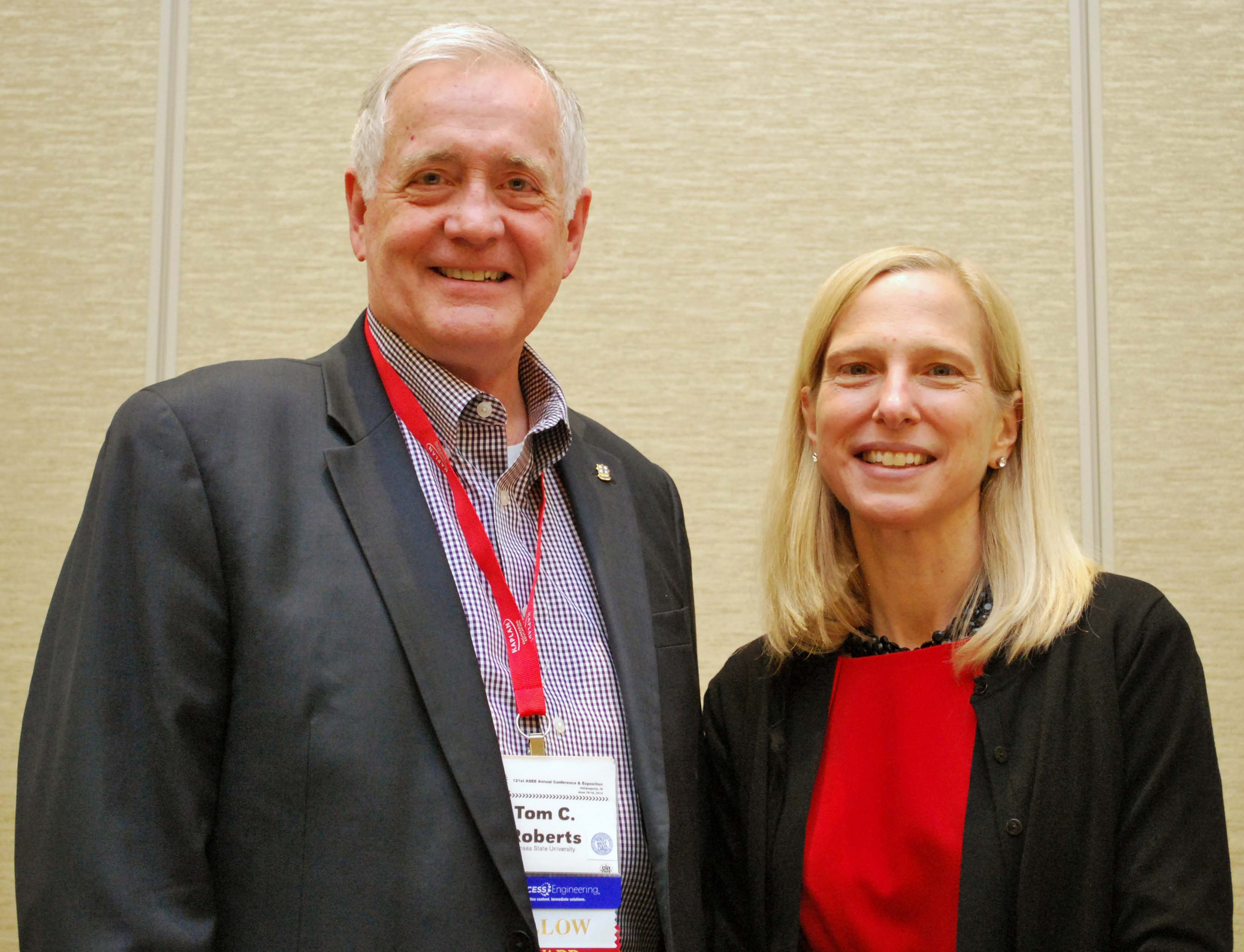 Tom C. Roberts and Stephanie Farrell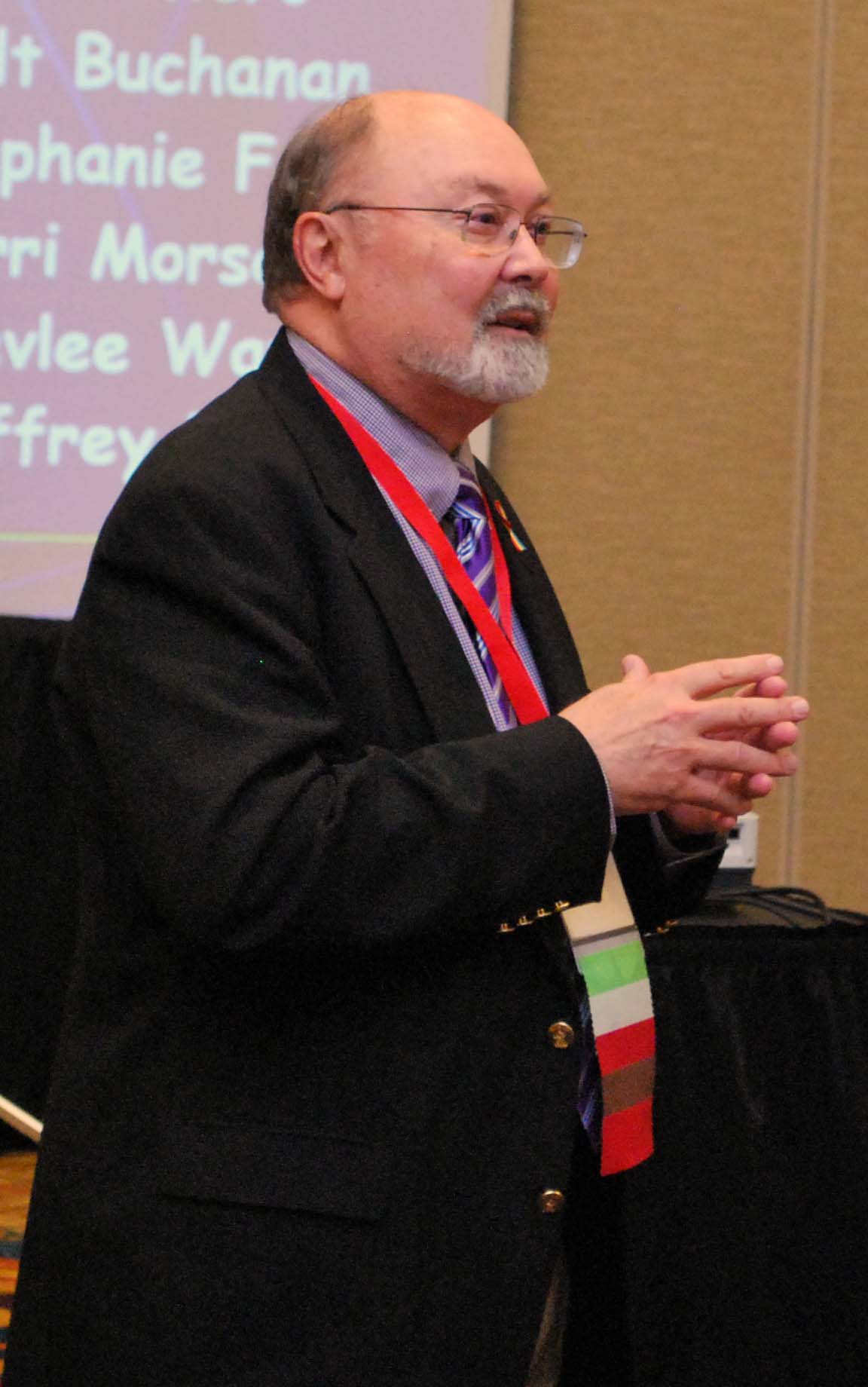 Kenneth F. Galloway (President)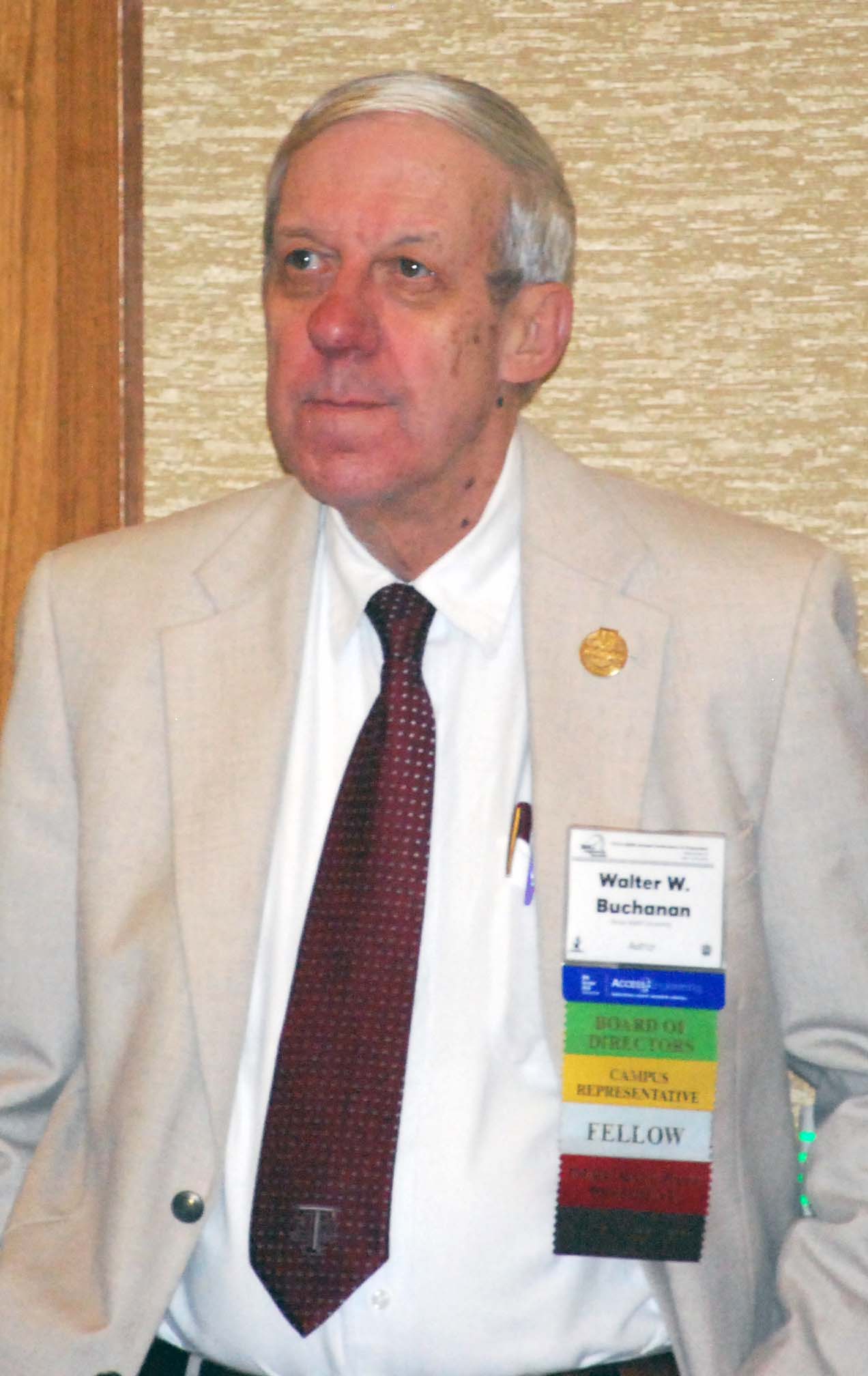 Walter W. Buchanan (Past President)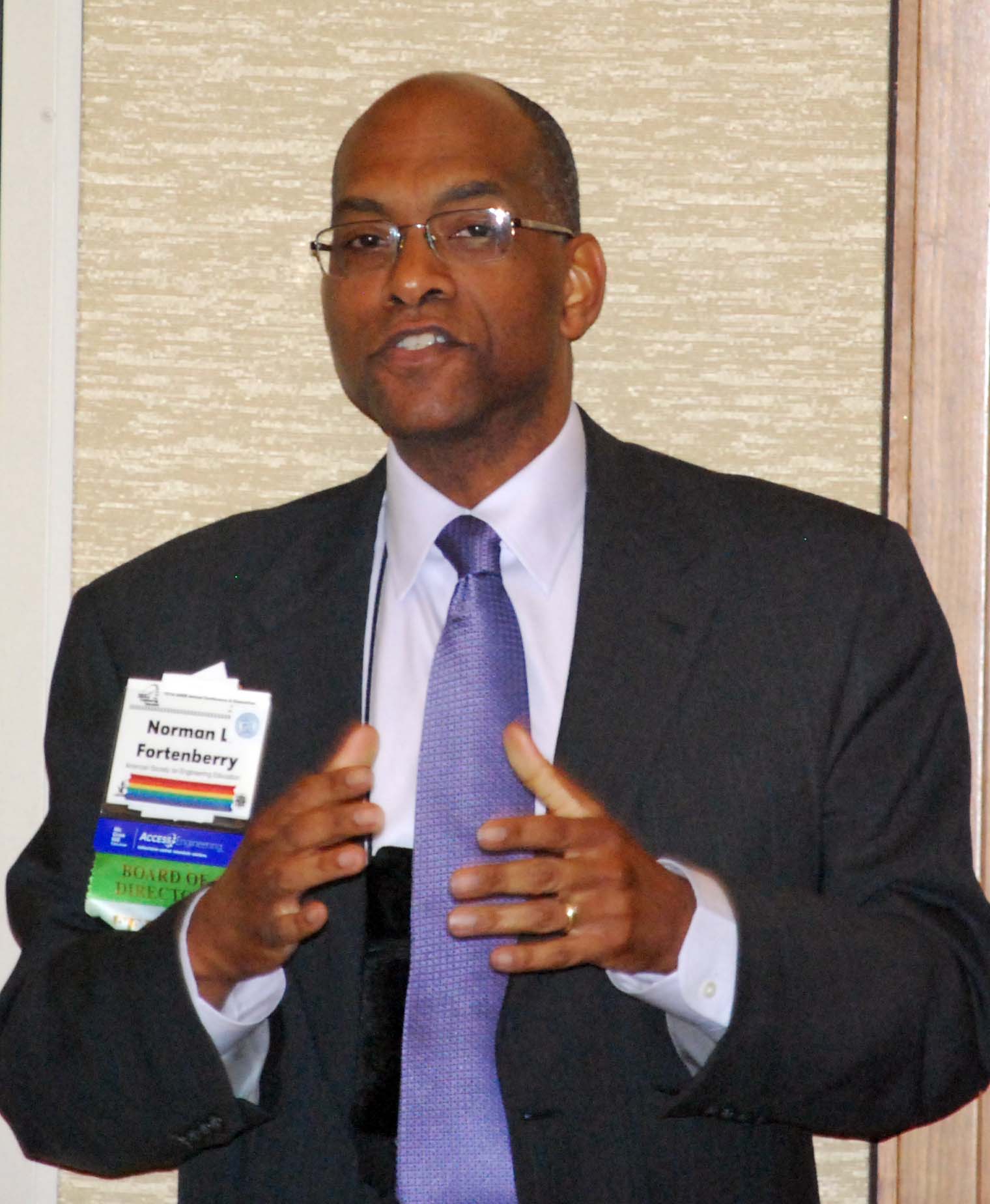 Norman L. Fortenberry (Executive Director)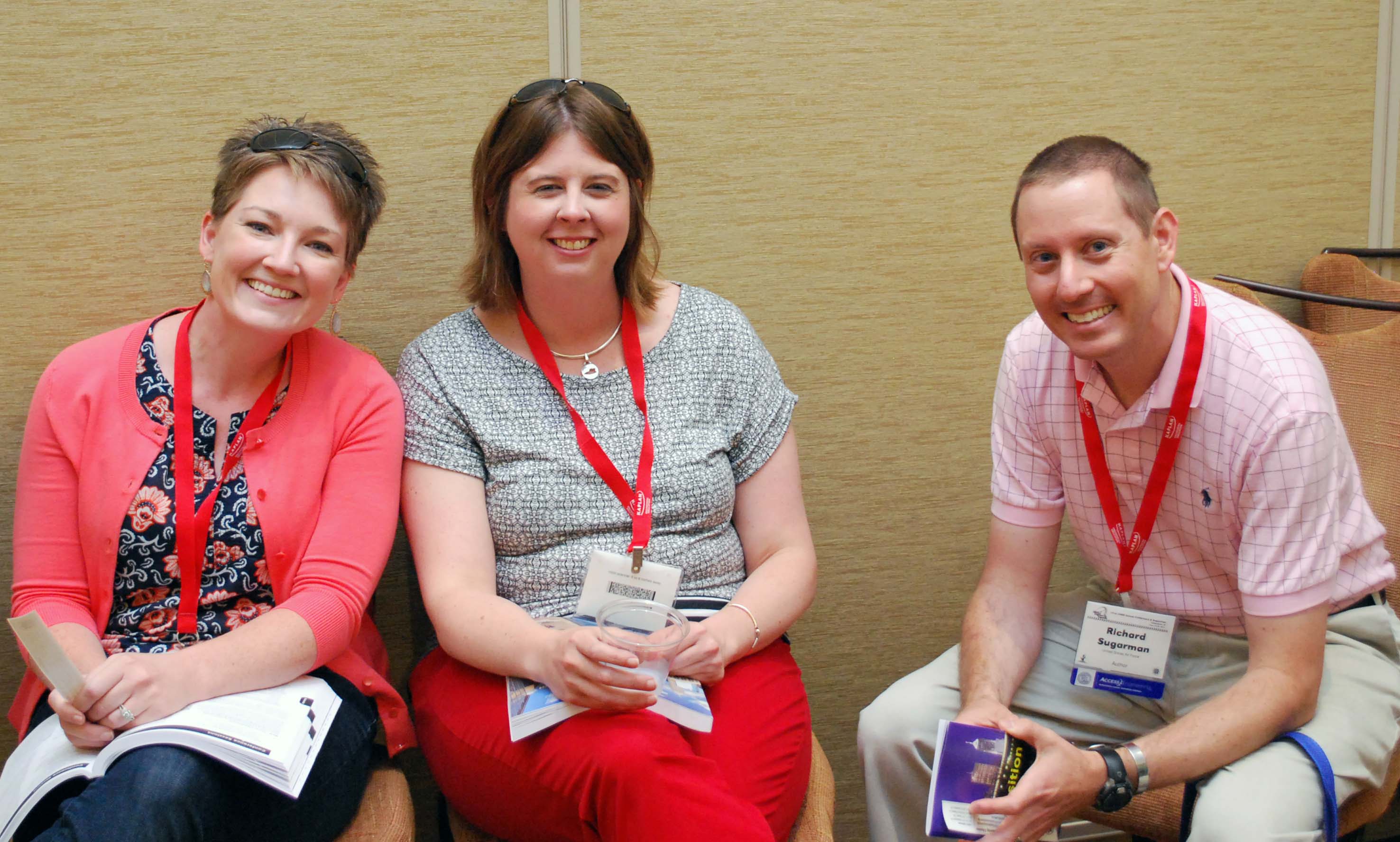 ASEE Division Mixer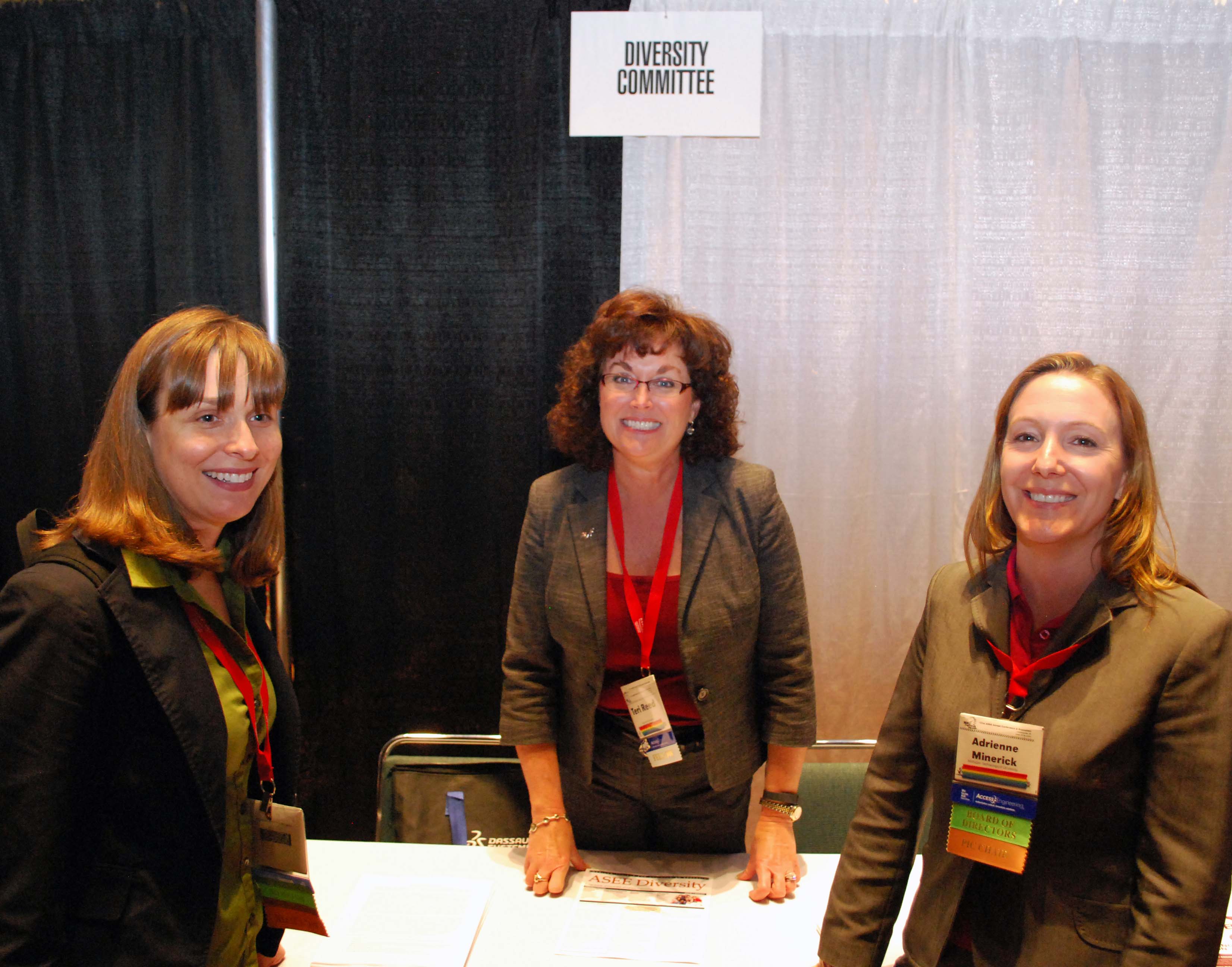 Diversity Committee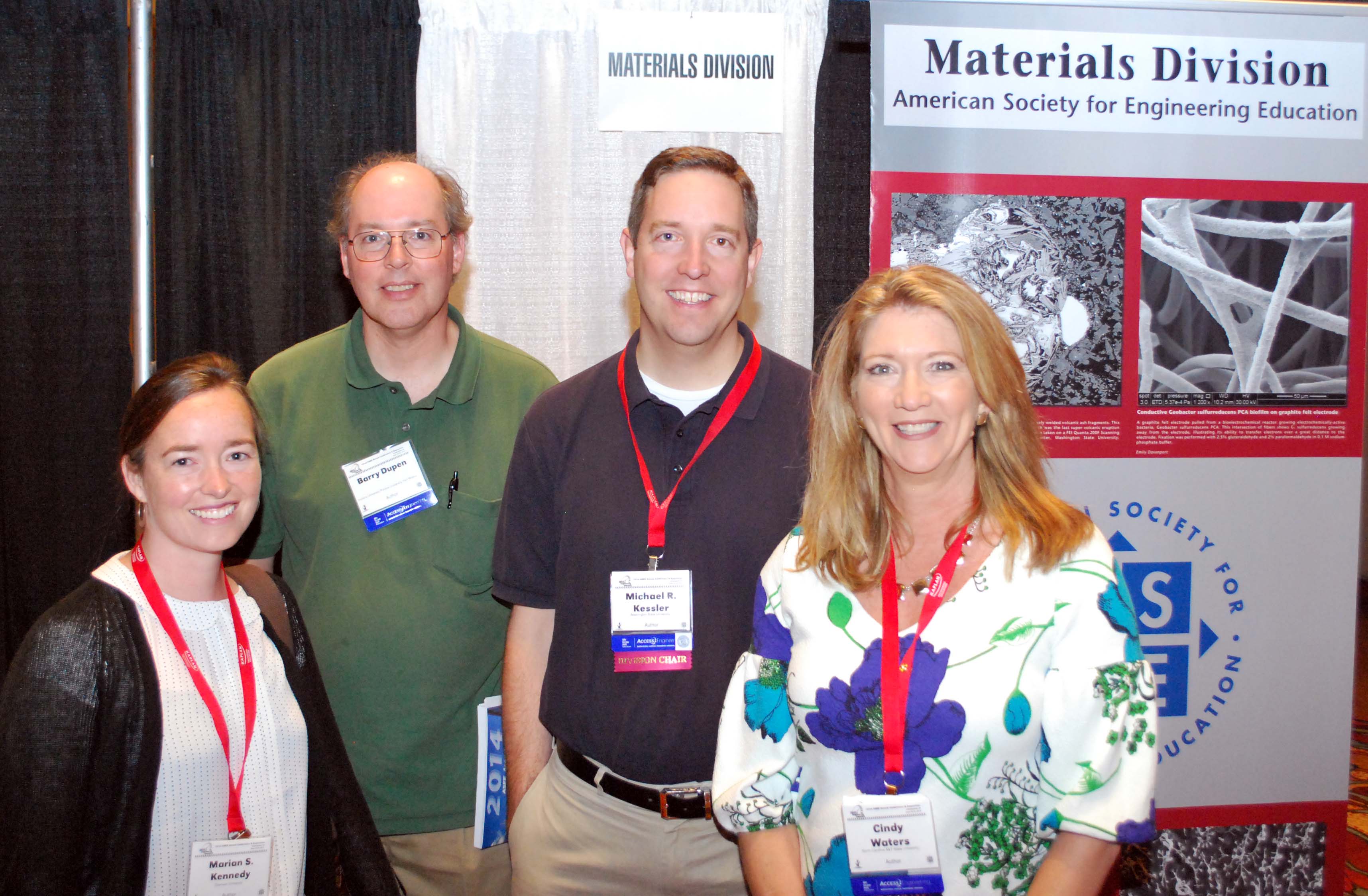 Materials Division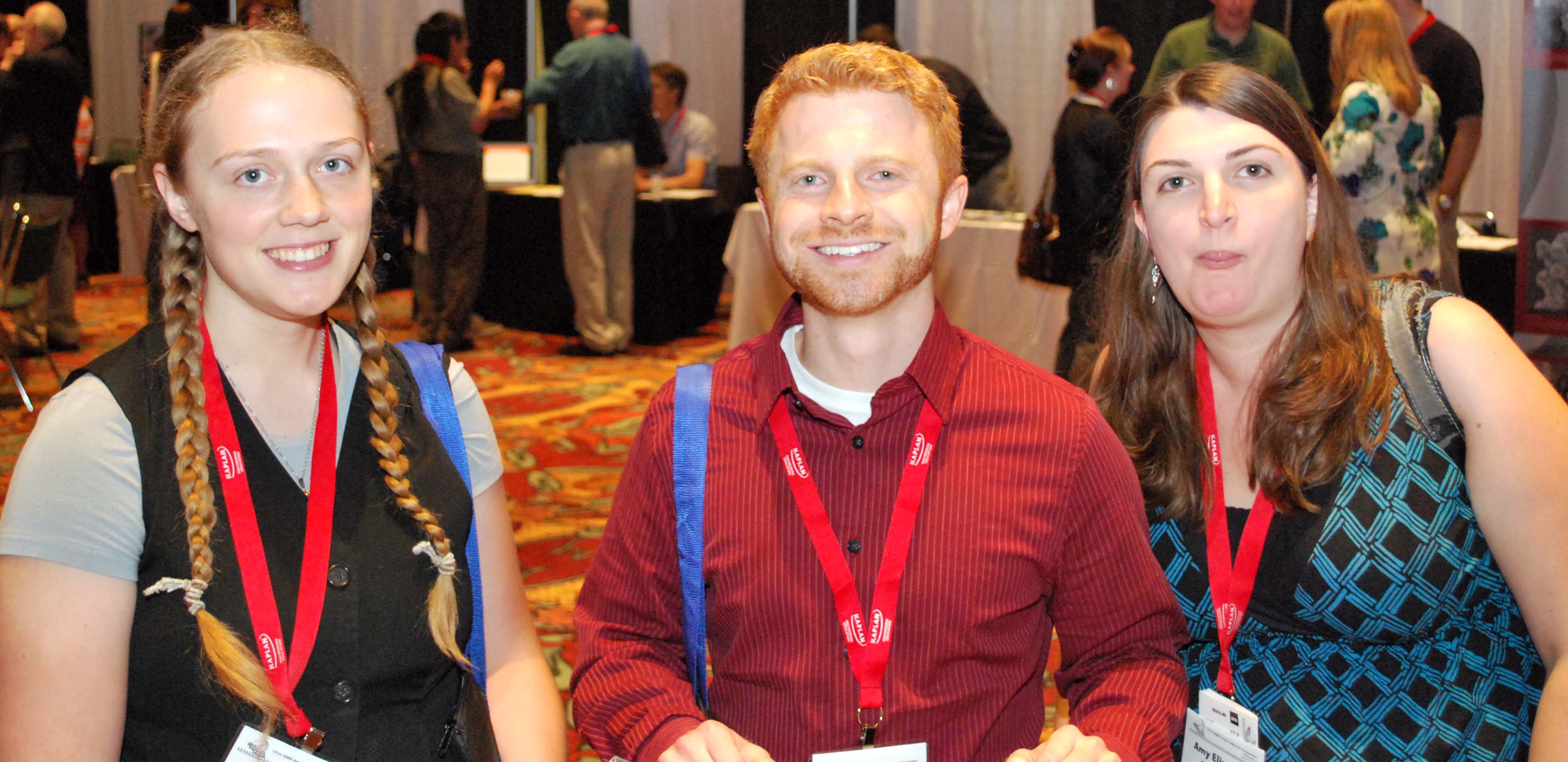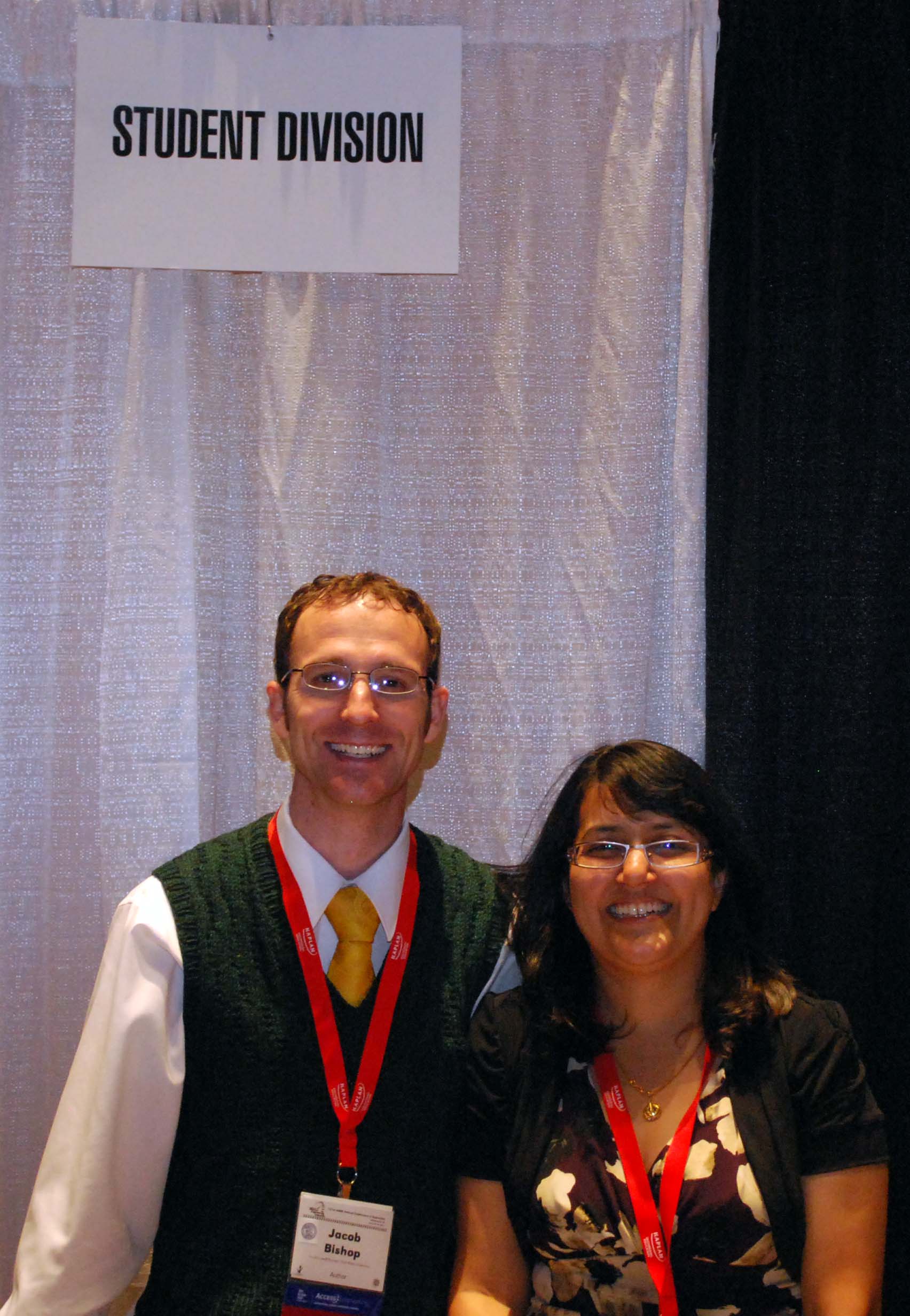 Student Division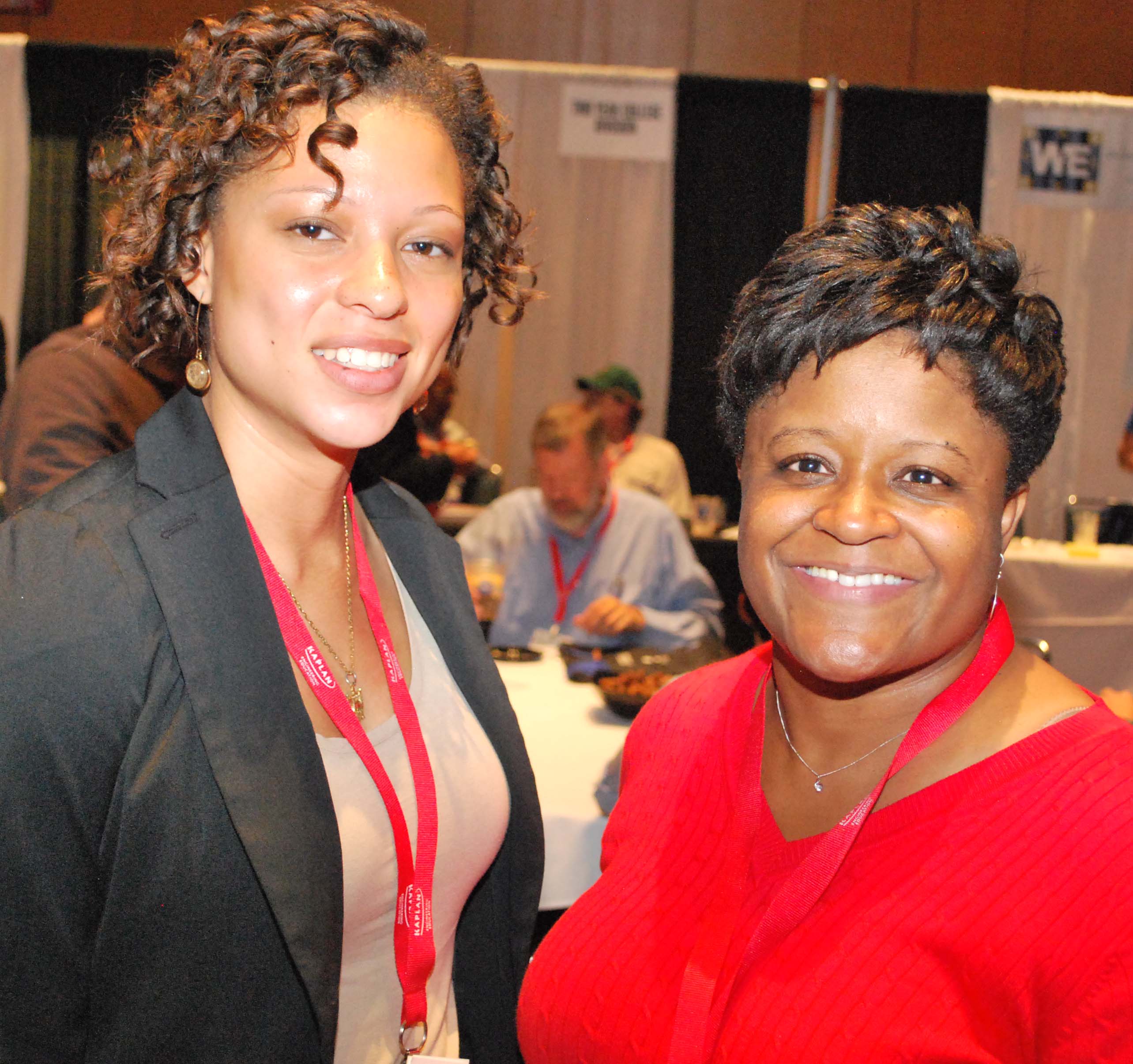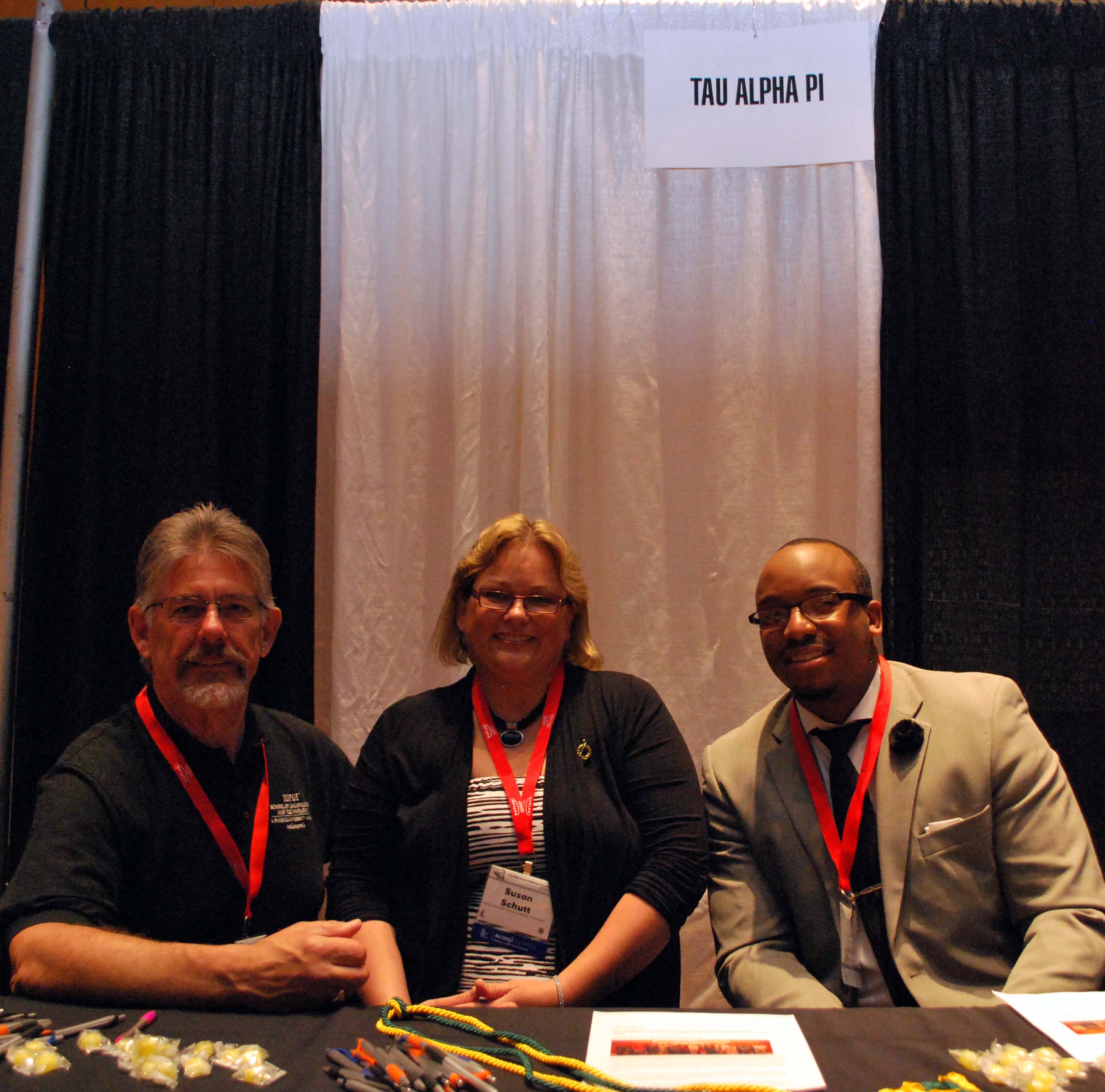 Tau Alpha Pi Division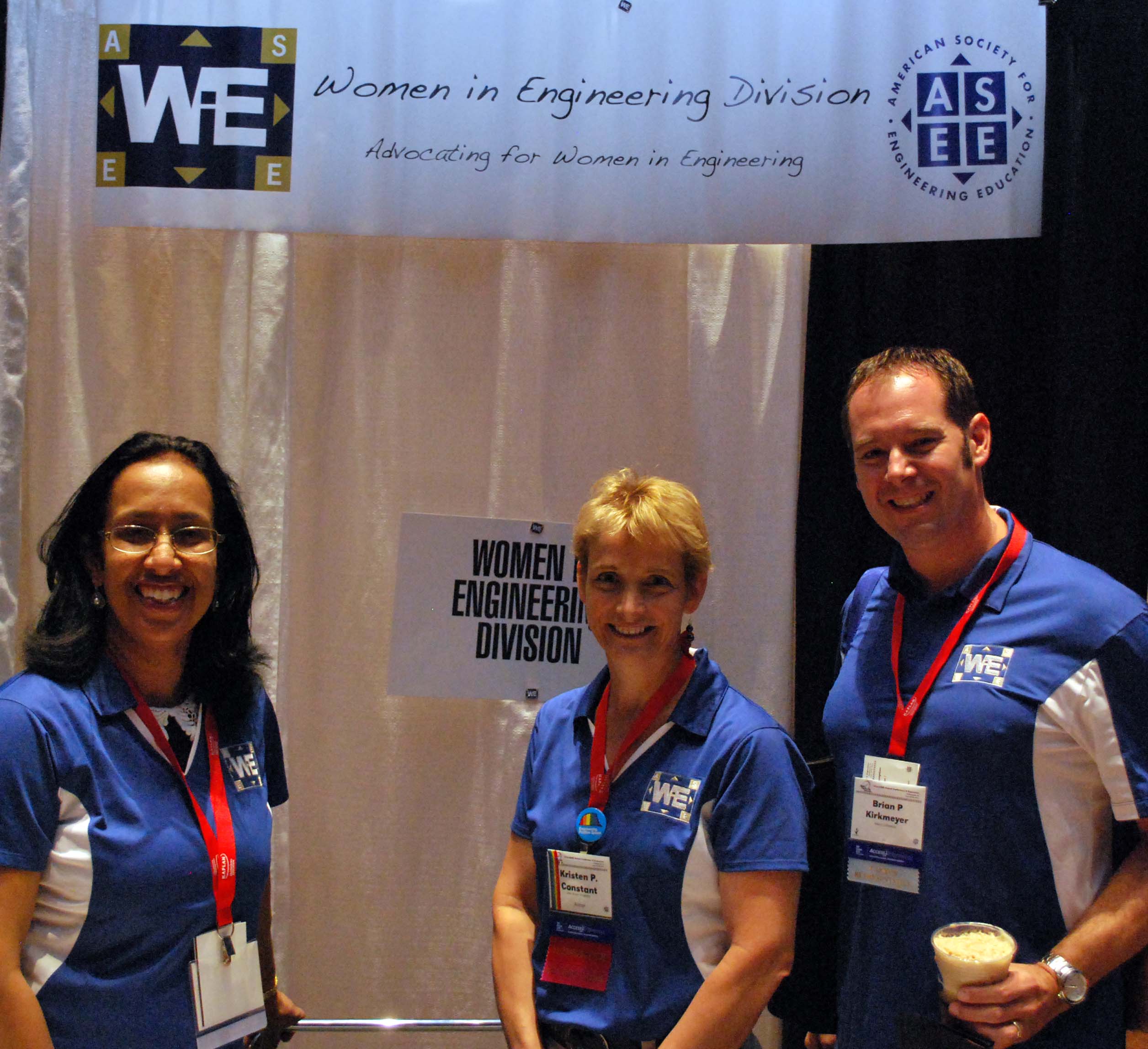 Women in Engineering Division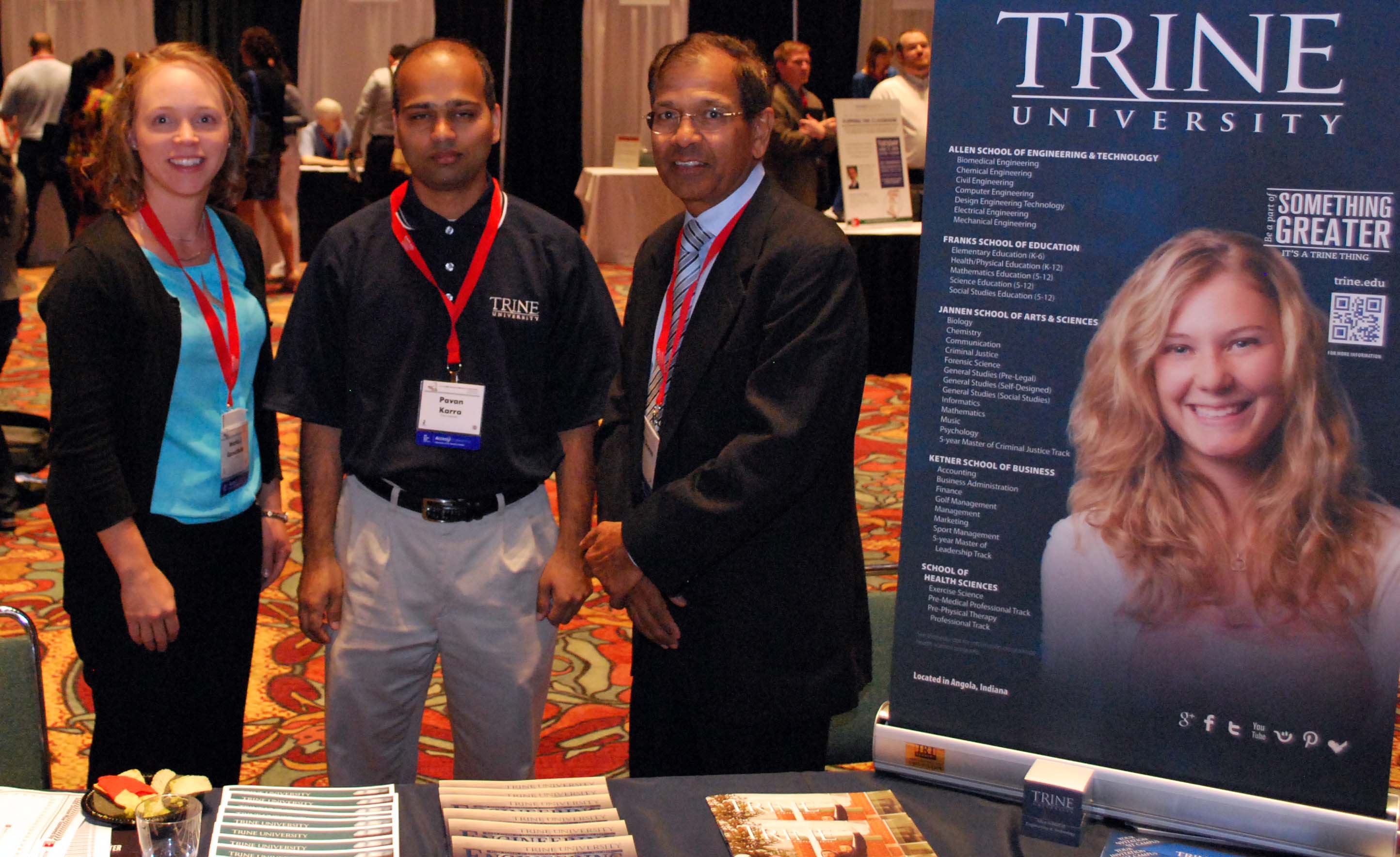 Focus on Exhibits welcome reception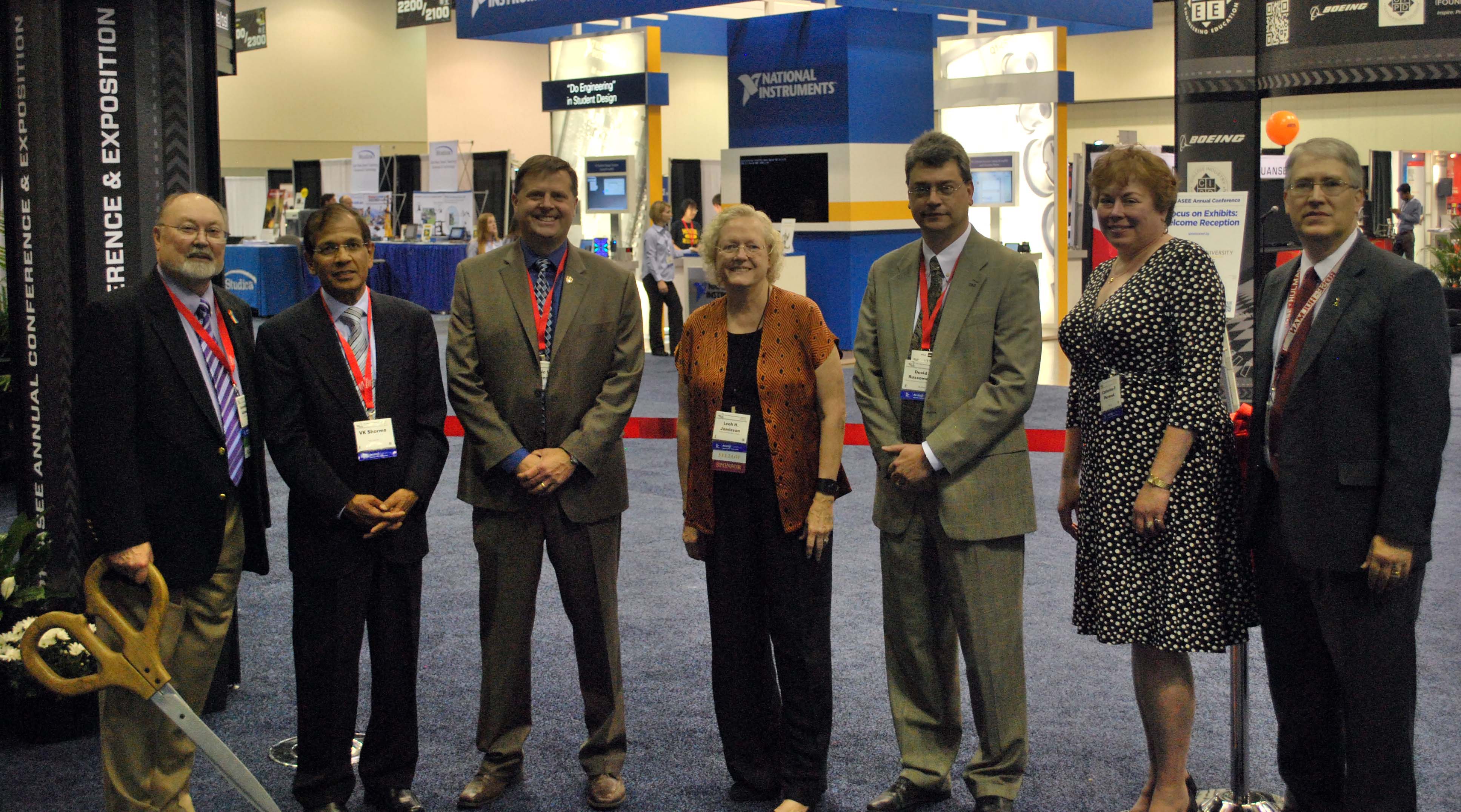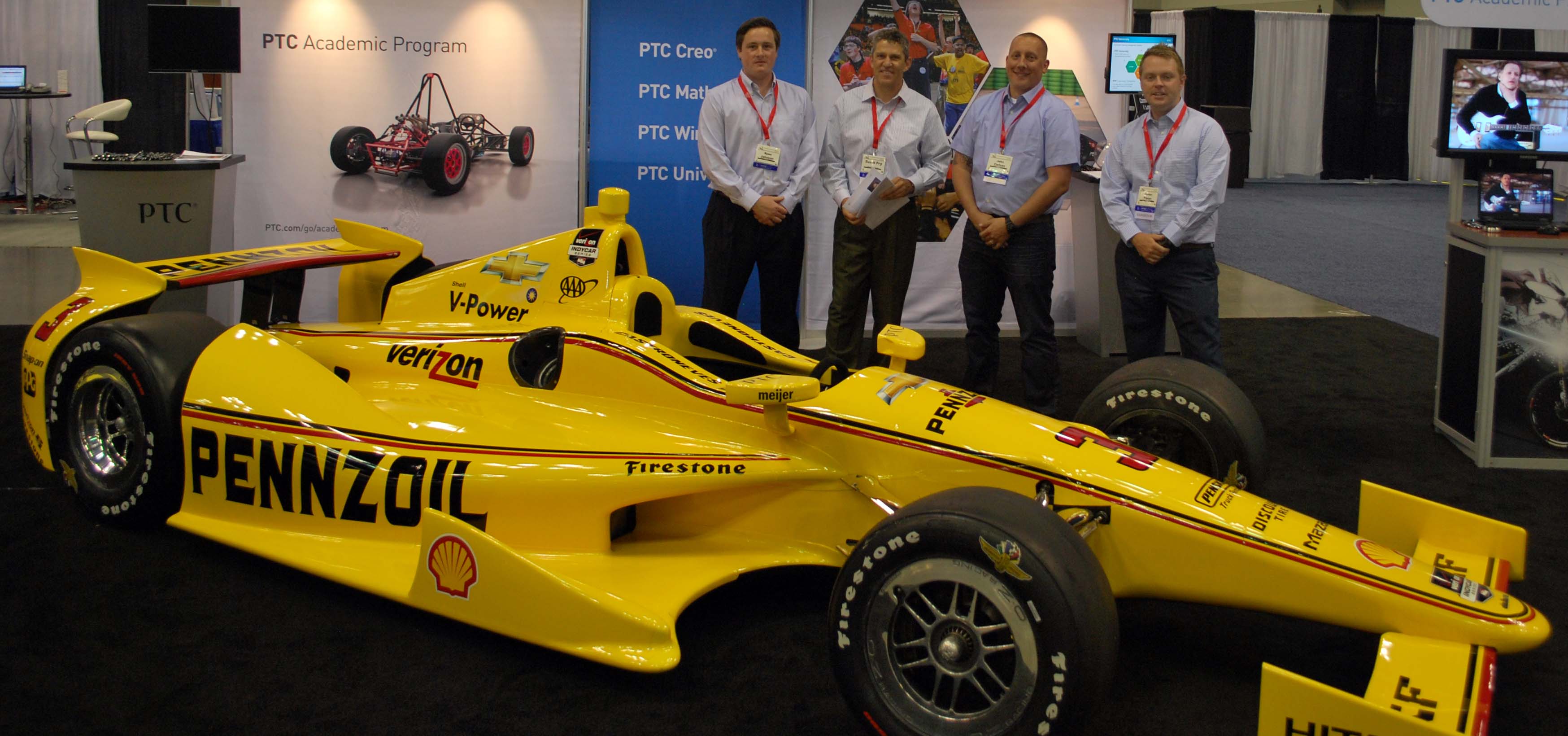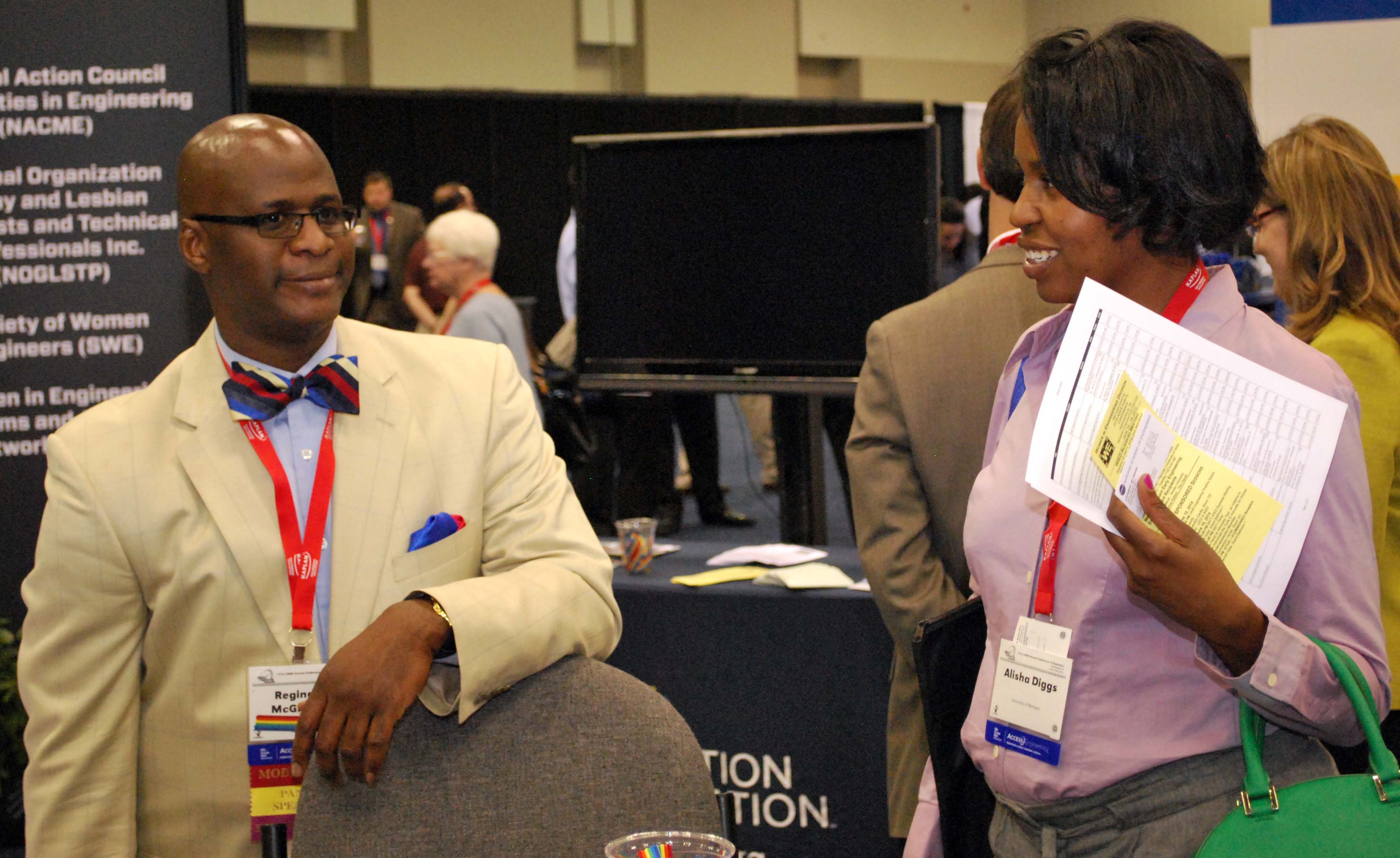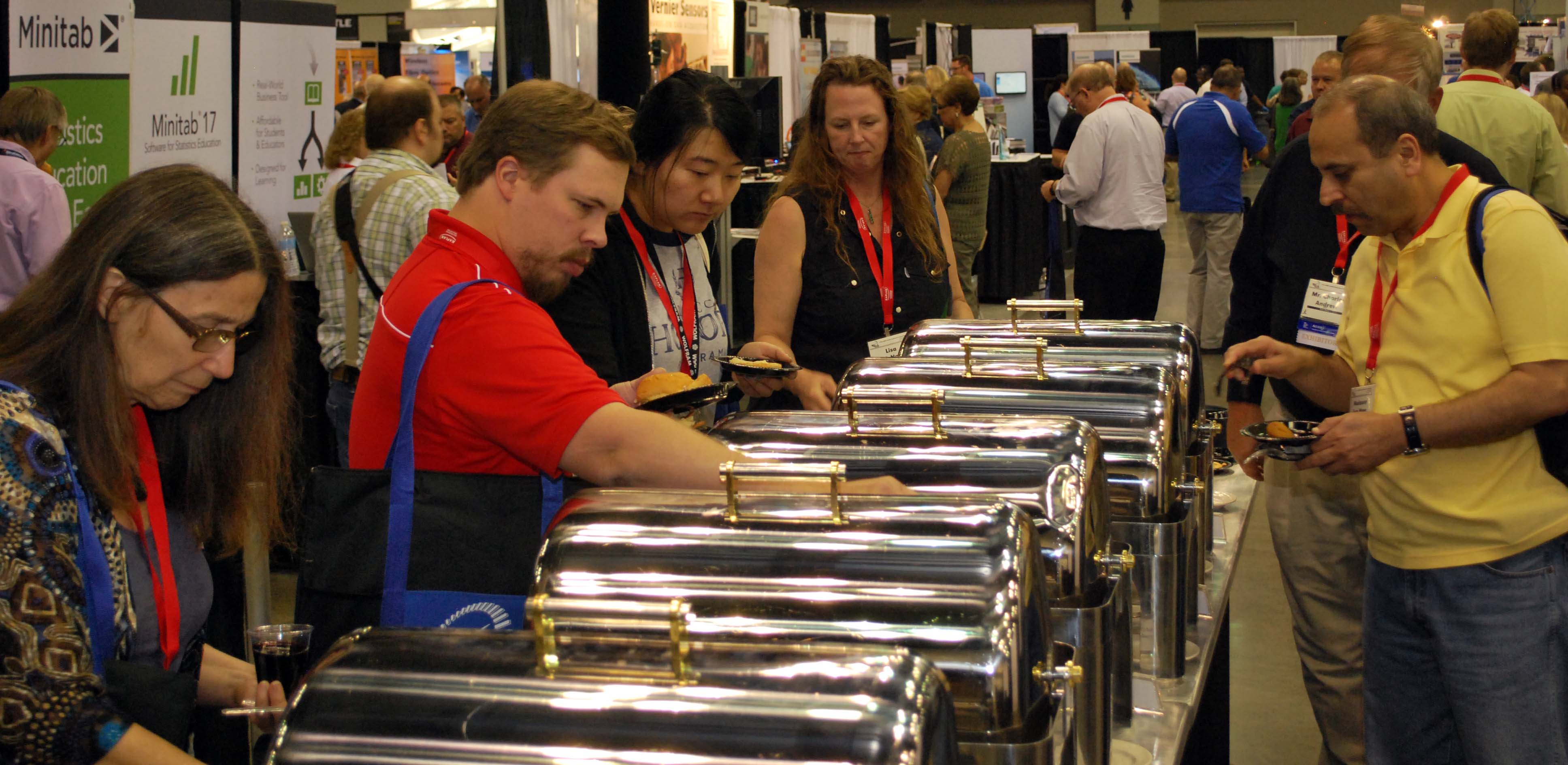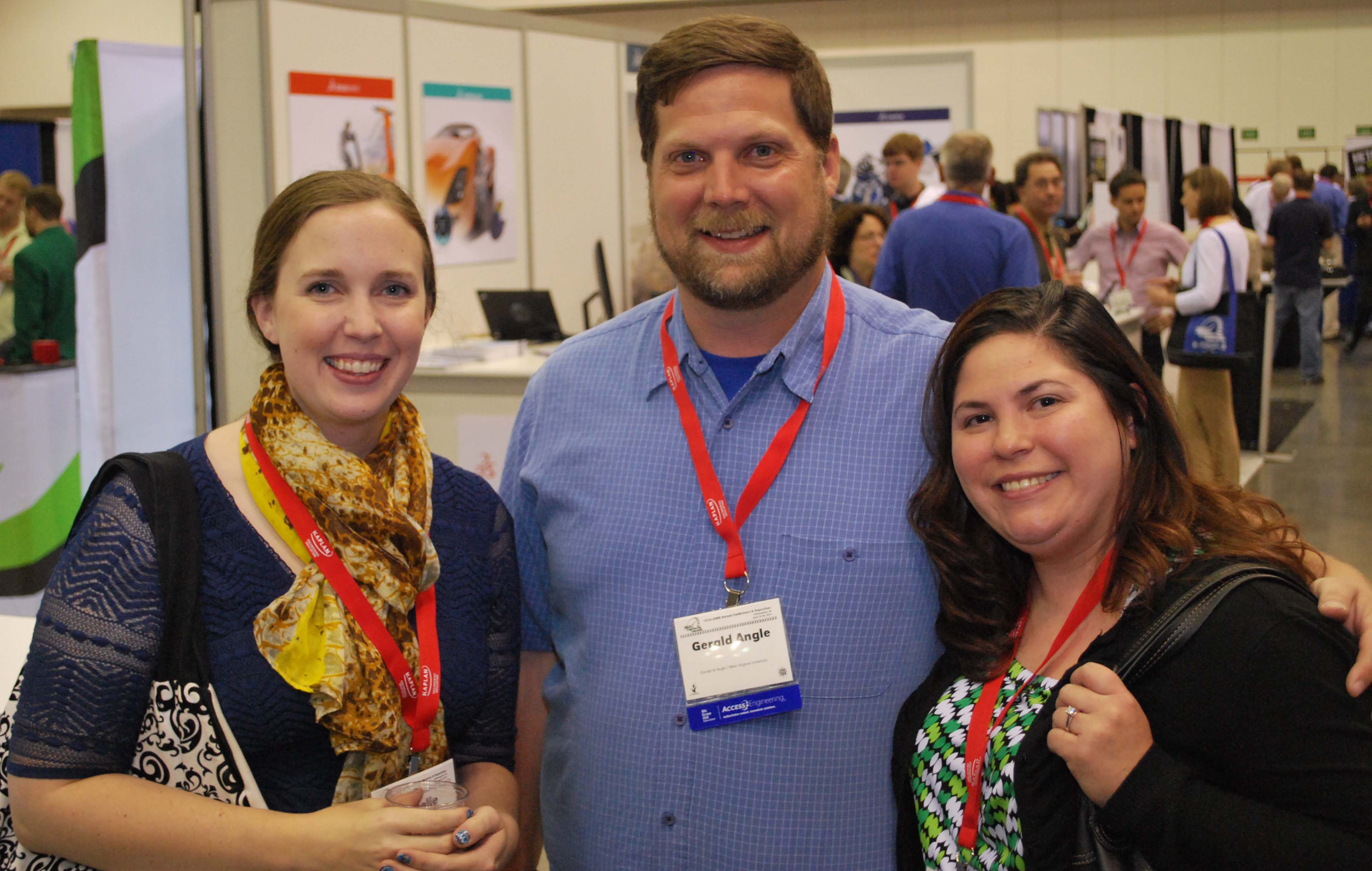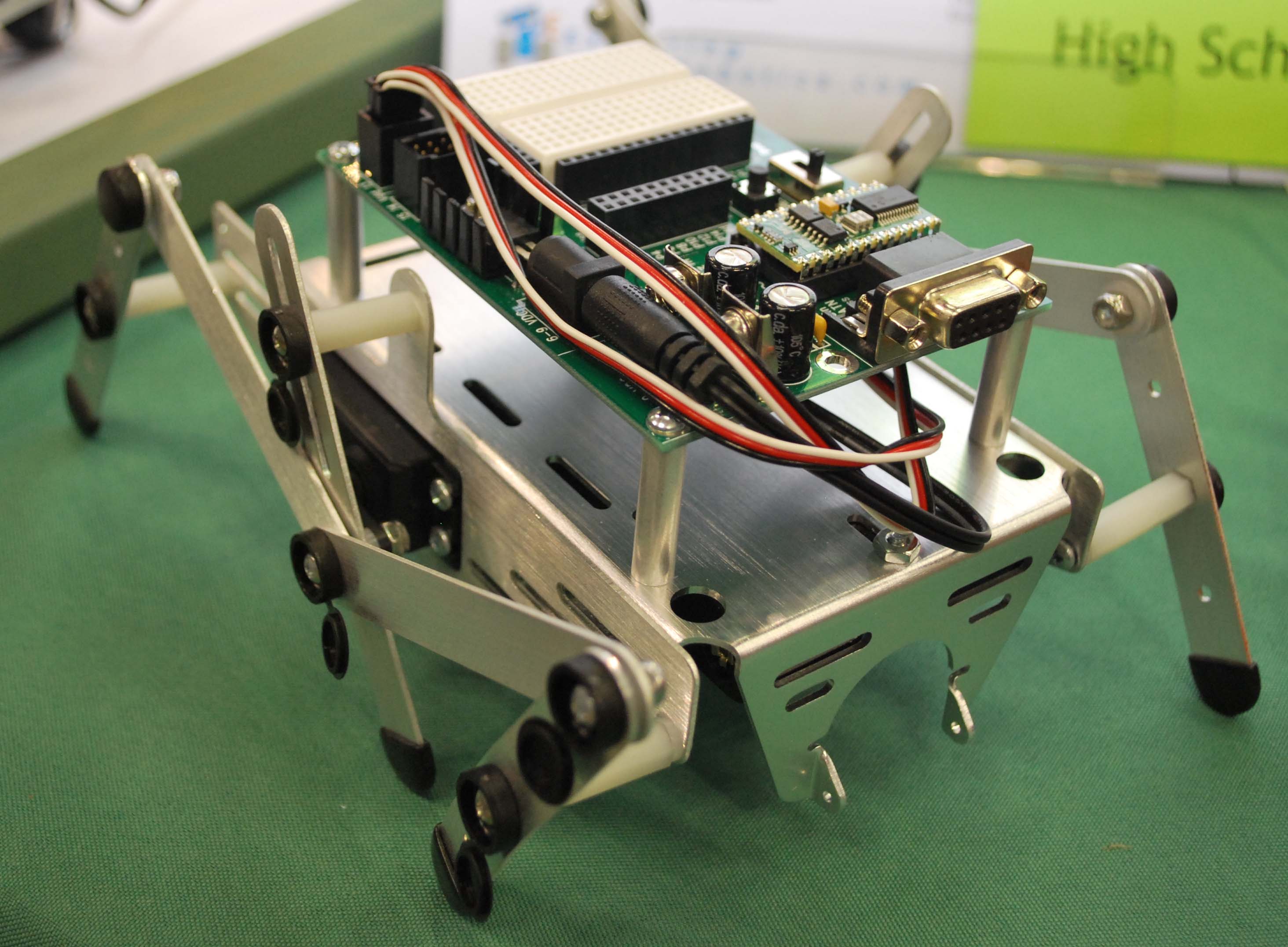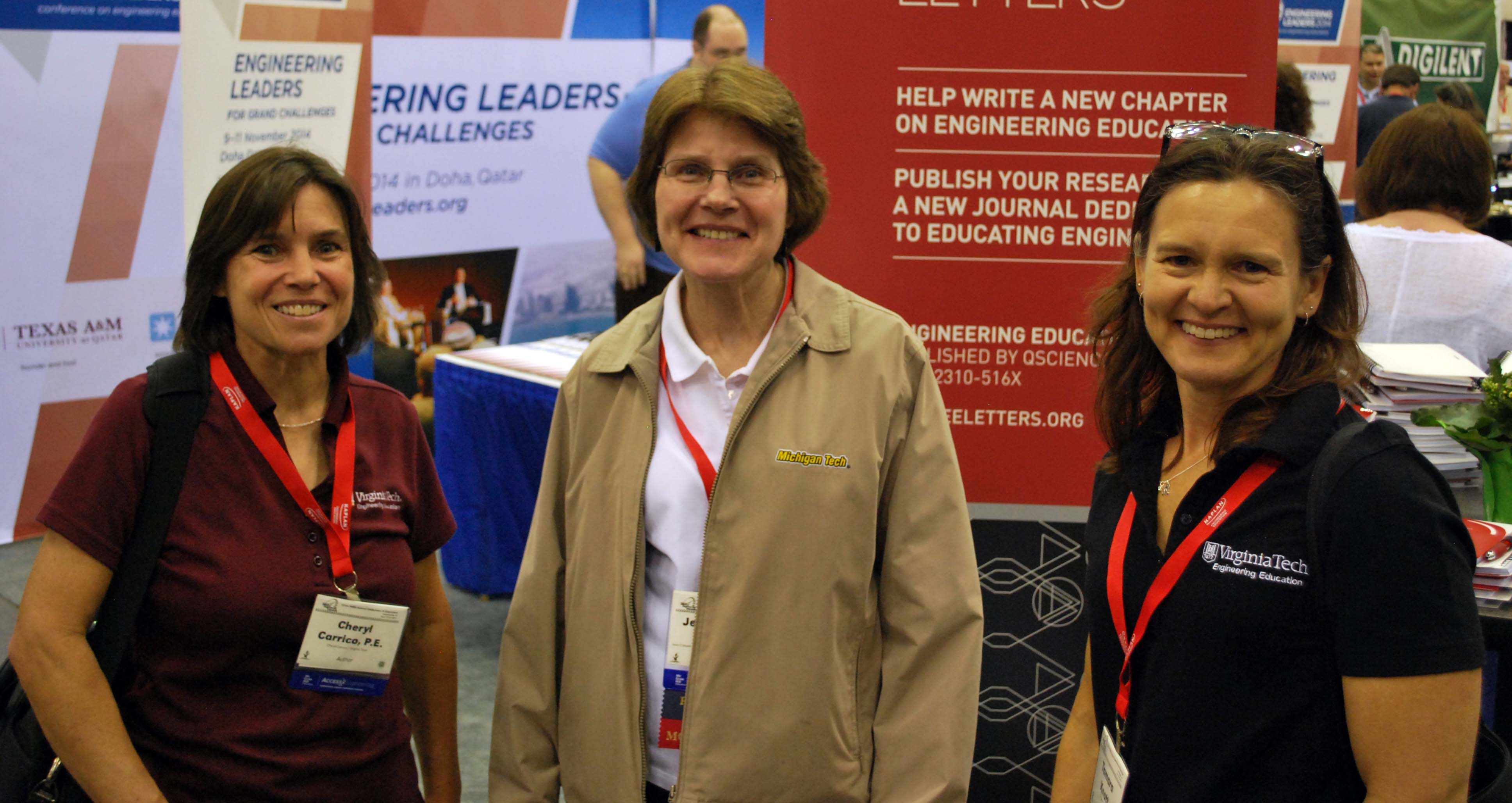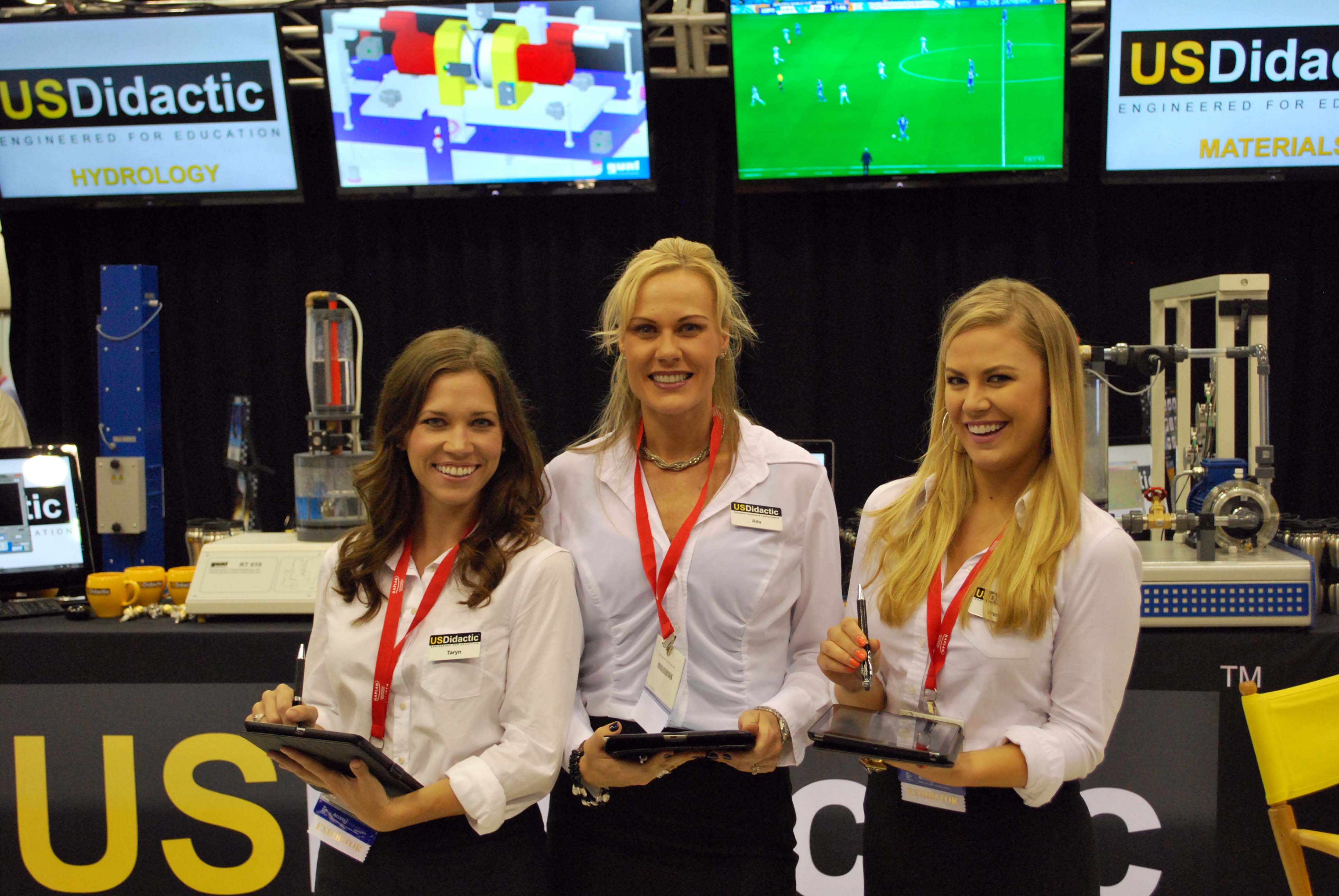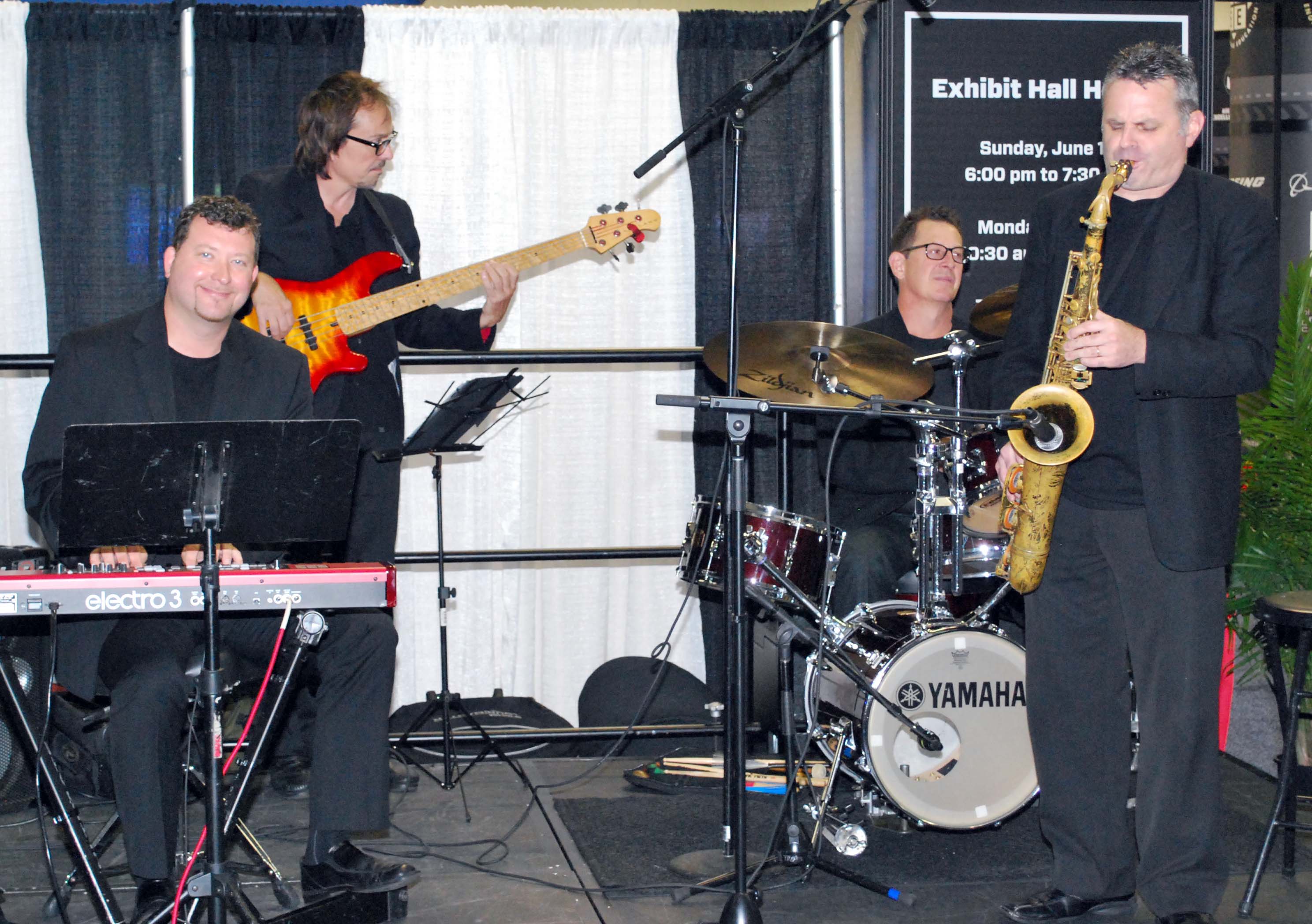 Student Division social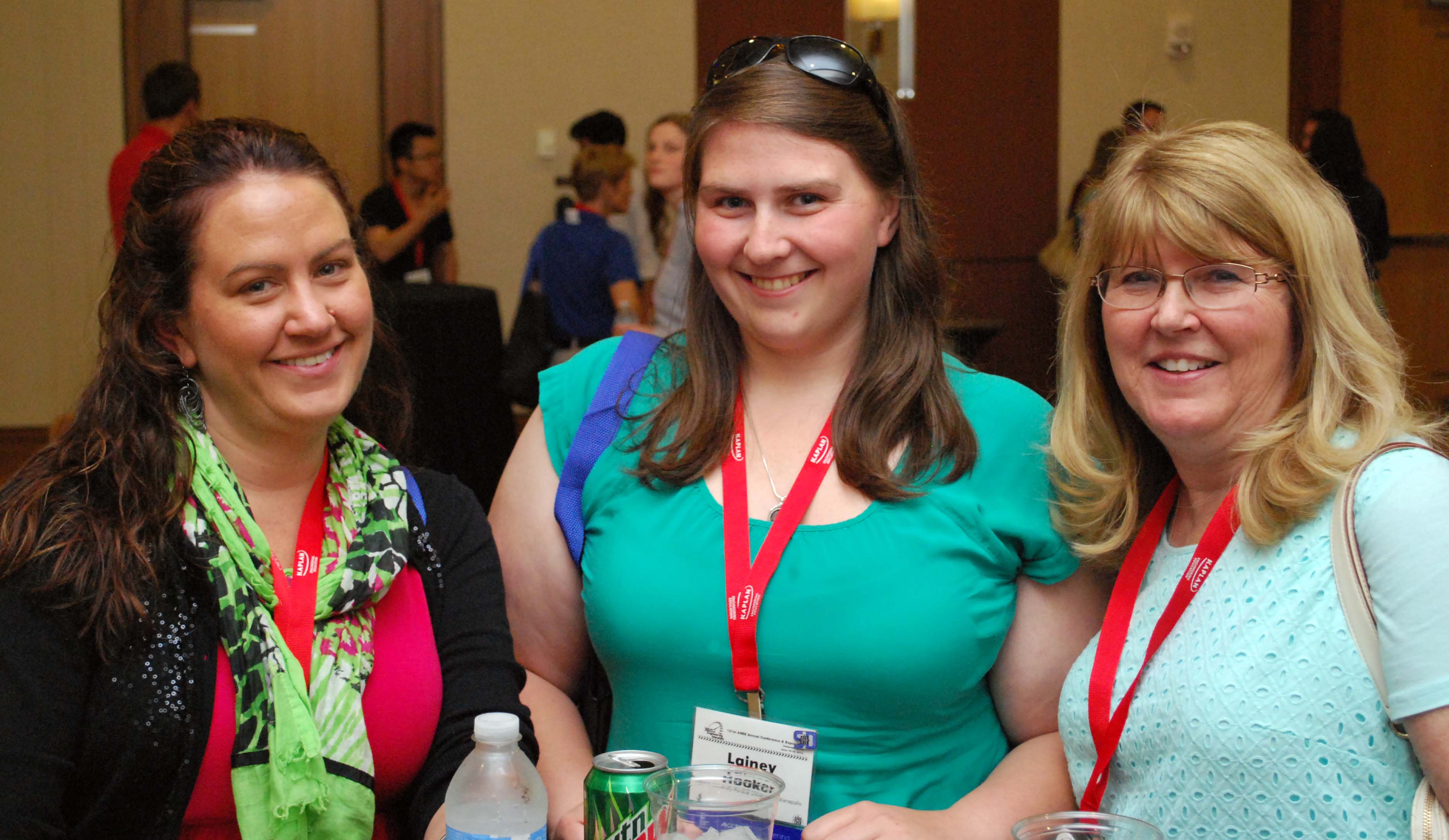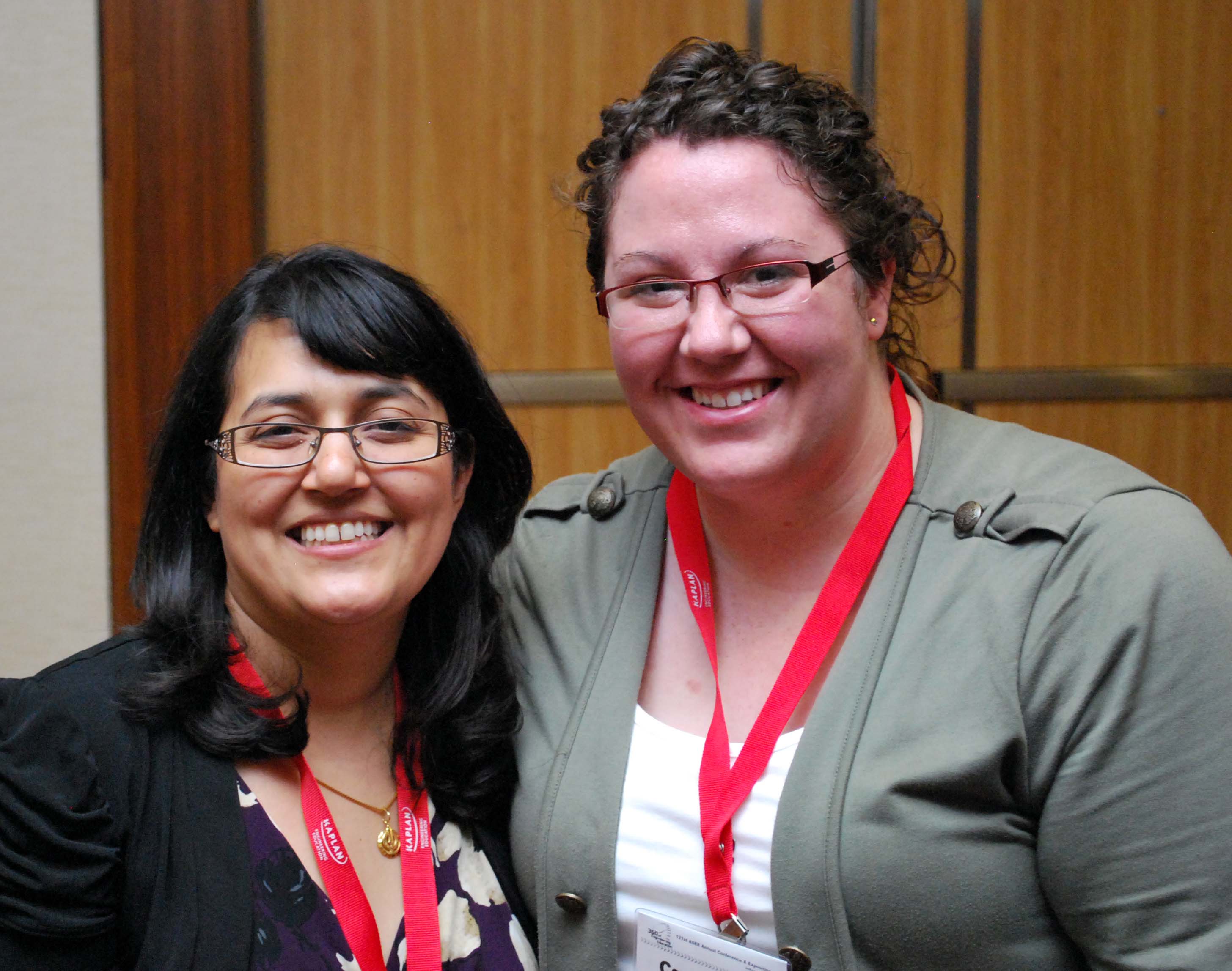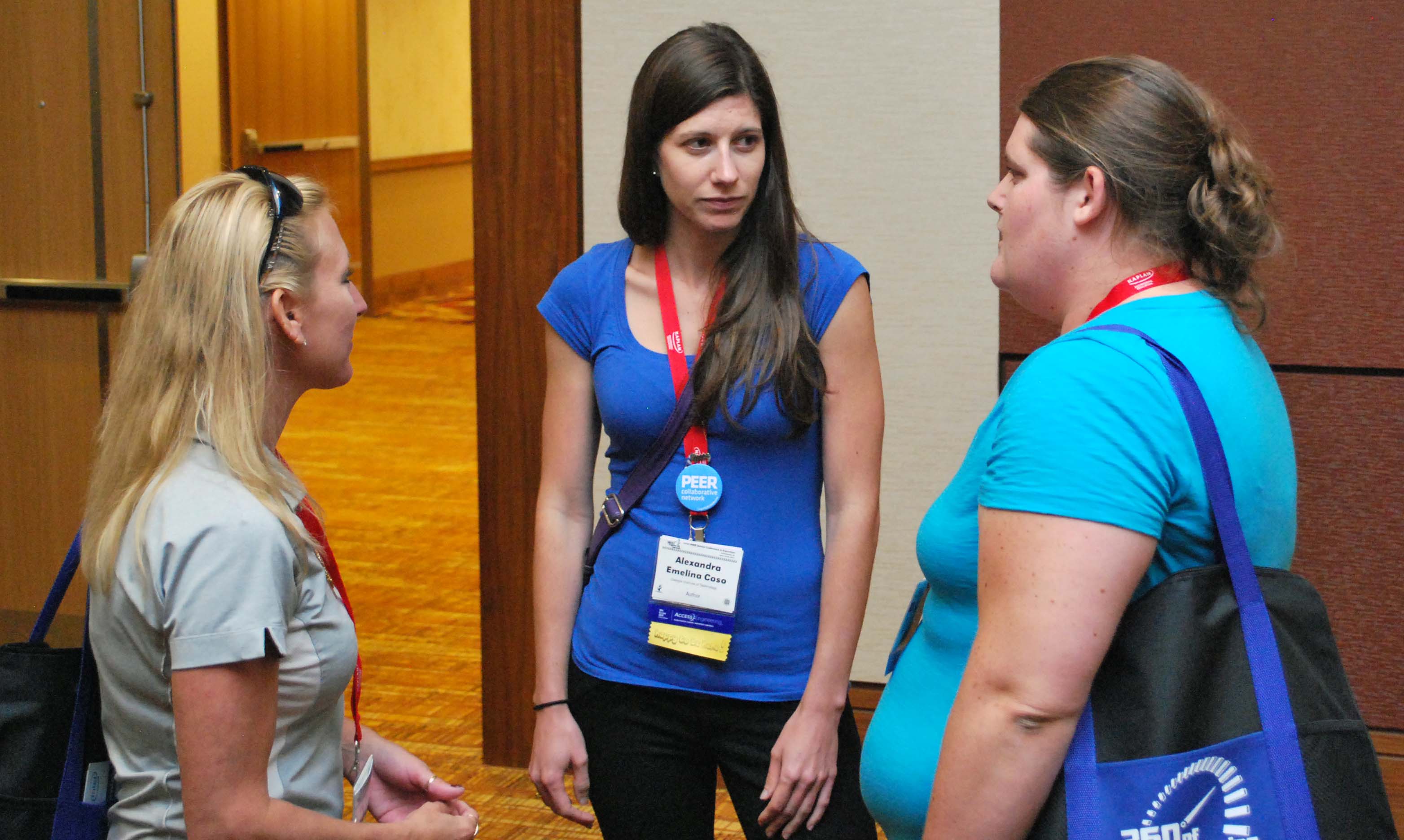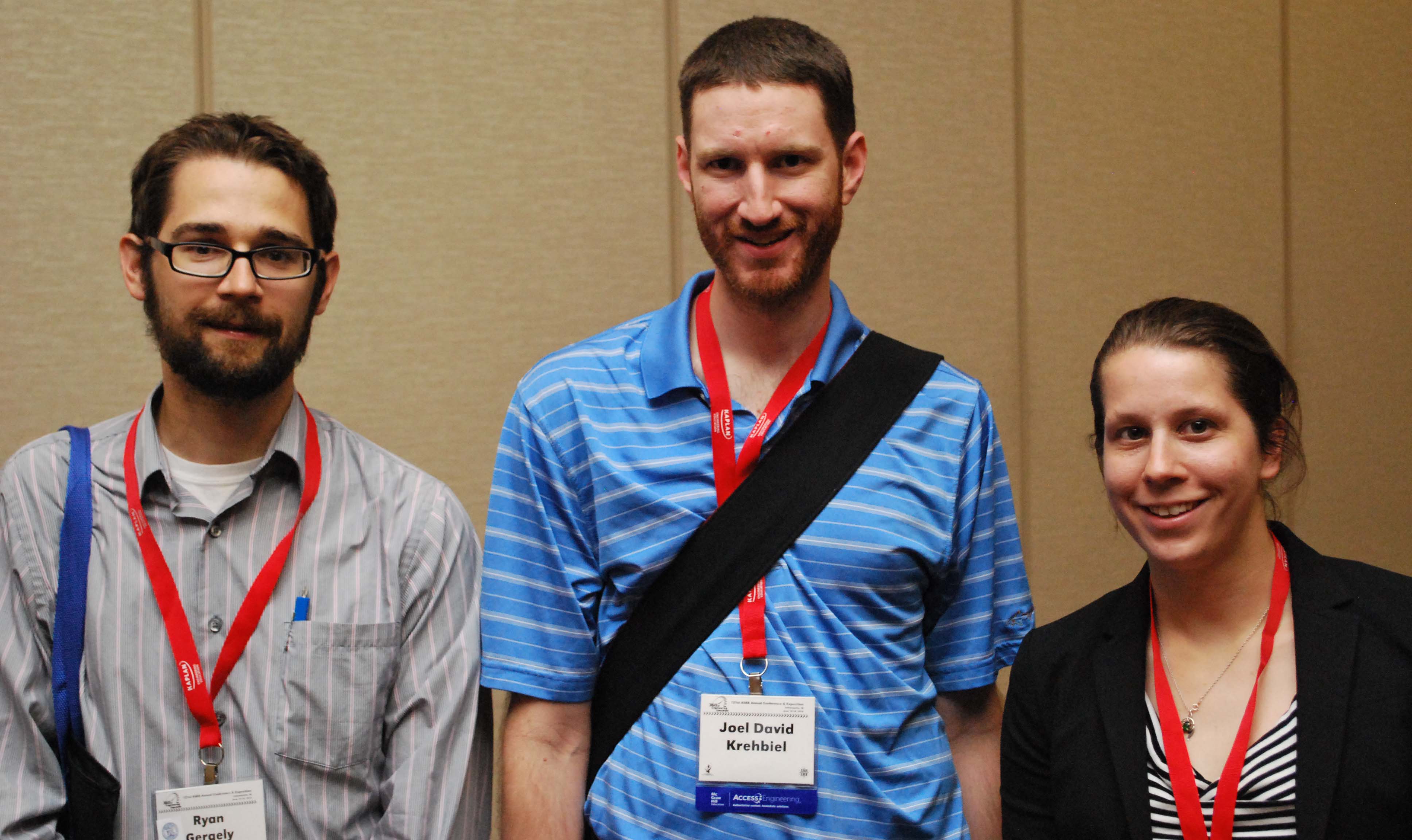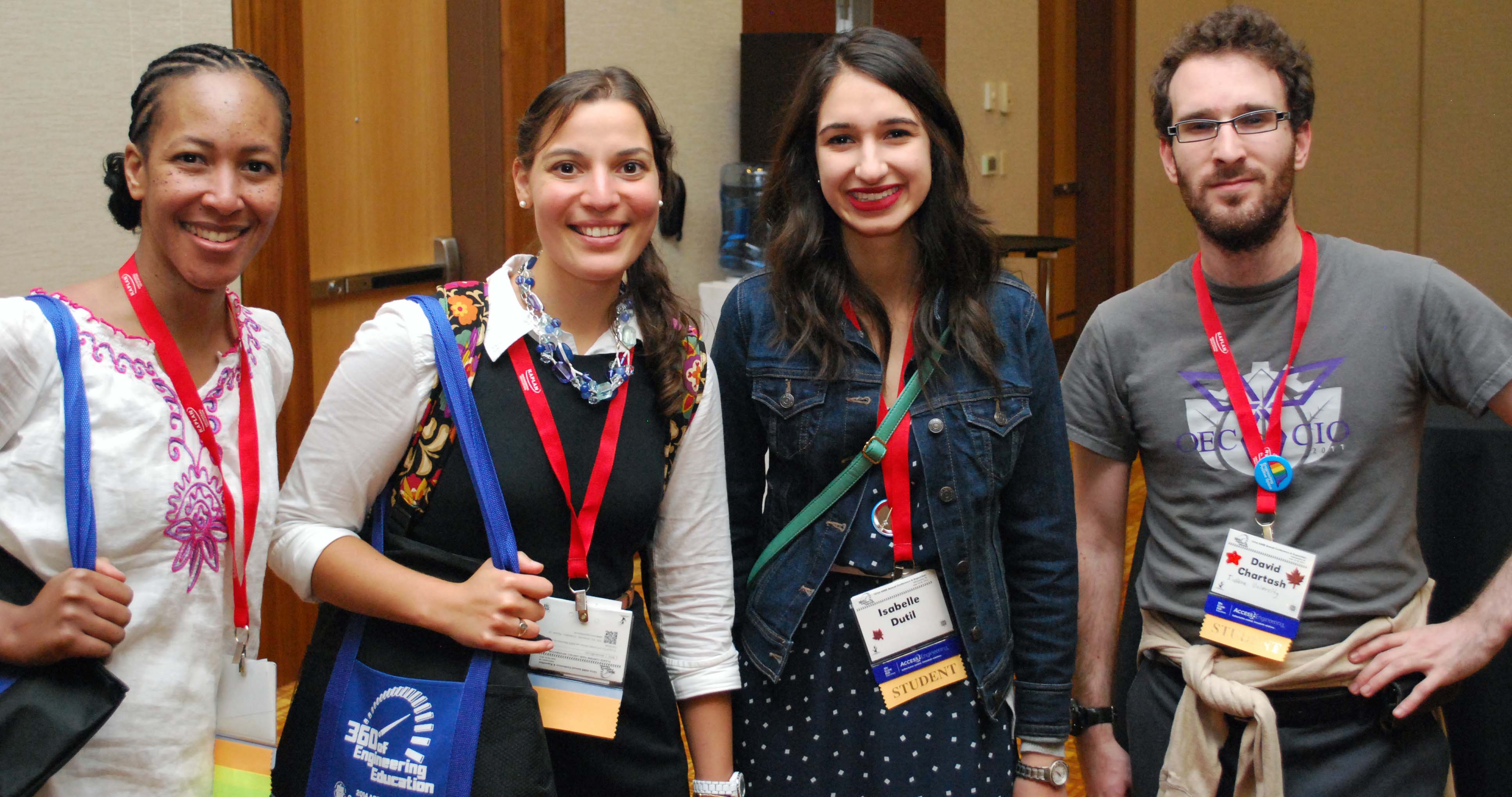 WHAT'S ON TOMORROW:
Monday starts bright and early at 7 a.m., with the first of 15 sponsored tech sessions and a Safe Zone/Positive Space Ally Training on new developments in ABET accreditation, the energy sector workforce, public policy issues, and several division technical sessions and breakfast meetings.
Monday's highlight is the much-anticipated Main Plenary, which kicks off the conference at 8:45 a.m. in the Sagamore Ballroom with former two-term Indiana governor Mitchell Daniels, the president of Purdue University and engineering's "chief champion." In addition, there will be a presentation of the 2014 ASEE President's Award to Ioannis Miaoulis and the National Center for Technological Literacy at the Museum of Science, Boston. And ASEE President Ken Galloway will recognize an inspiring group of national STEM award-winning high school students, including the Siemens Foundation competition.
New this year: The annual ASEE Awards Ceremony – 4:30 to 6 p.m. in the Sagamore Ballroom – replaces the closing ceremony and banquet. Sponsored by Dassault Systèmes and Clemson University, the event honors new ASEE Fellows, best-paper authors, and outstanding engineering educators.
Take a mid-morning break after the plenary to meet the national high-school STEM stars and learn about their projects at the new Focus on Innovation Pavilion, sponsored by the American Experience/PBS.
ASEE has a partnership with PBS's AMERICAN EXPERIENCE to create the Engineering Map of America (www.pbs.org/engineeringmap), spotlighting some of the most significant engineering education projects in the nation. The latest addition to the project, the Engineering Map of America, explores America through the STEM lens and features images and video clips that tell the stories behind America's greatest engineering marvels. Individual users are also invited to upload their own content.
View innovative products and services from industry, learn the results of over 100 NSF-supported research projects, and join friends for the complimentary ASEE Focus on Exhibits Brunch, sponsored by Trine, Rose-Hulman, and IUPUI – all in the Exhibit Hall. Be sure to cheer on community college students from around the country as they race their autonomous vehicles around the track, Indy 500-style, at this year's Model Design Competition, an event sponsored by the Two-Year College Division, from 10:30 to 3:30 p.m.
Next, join friends and colleagues for a complimentary glass of sweet, cold lemonade, courtesy of Feedback Instruments, at ASEE's Focus on Exhibits Summertime Social  from 3:45 to 4:15 p.m. in the Exhibit Hall. Several evening gatherings provide opportunities to socialize, including the Tau Beta Pi Reception from 6 to 8 p.m., the Campus Representatives and Awards Reception from 7 to 9 p.m., and Mechanical Engineering Convivium from 5:30 to 8 p.m. Also, the ever-provocative For-um & Agin-um of the Education Methods and Research Division takes place from 7 to 9 p.m.
NOTABLE SESSIONS
Understanding Our Students & Ethical Development 7 to 8:30 a.m., Indiana Convention Center, Room 114. Our students are not like us. But how are they different? This session moderated by Conca Altuger-Genc explores the question from multiple angles, from how millennials view ethical responsibilities to ethical reasoning developed in project-based learning.
New Teaching Pedagogies: Methods and Assessments 7:00 to 8:30 a.m., Indiana Convention Center, Room 209. The "flipped classroom" and Purdue's interactive Mechanics Freeform Classroom that improves outcomes in large fundamental engineering mechanics courses are among papers being presented on student-centered learning environments.
So You Wanna Present at ASEE? An Assortment of Presentation Tips from Award-Winning Engineering Educators 12:30 to 2:00 p.m., Indiana Convention Center, Room 104. Shannon Ciston and Seda Yilmaz moderate a panel of five award-winning ASEE members who will share their "Tricks of the Trade" and recreate two well-received presentations given in past years in the First-Year Programs Division (FPD). Takeaways include a handy reference list of presentation guidelines tailored for use at ASEE Conferences and beyond.
Perspectives on Online Graduate Education: Pros and Cons 12:30 to 2:00 p.m., Indiana Convention Center, Room 112. A panel of invited speakers, led by Niaz Latif, will present on online graduate education. Topics include how to design online engineering and technology graduate programs, and issues to be considered when developing online graduate programs.
Socio-cultural Elements of Learning through Service 12:30 to 2:00 p.m., Indiana Convention Center, Room 201, Moderated by Matthew Siniawski and Gonca Altuger-Genc, this panel will focus on the social and cultural aspects of projects oriented around a learning-through-service pedagogy.
Interdivisional Town Hall Meeting 2:15 to 3:45 p.m., JW Marriott Hotel, Grand Ballroom 1. This year's open forum, moderated by Atsushi Akera, Joe Tranquillo, and Margot A Vigeant with a distinguished panel of scholars and division chairs, will address the topic "Why is change so difficult to sustain in engineering education?"
The Use of Games and Unique Textbooks in Mathematics Education 2:15 to 3:45 p.m., Indiana Convention Center, Room 122. Presentations on the application of games and unique textbooks to learning mathematics.
AND DON'T MISS
What You Need to Know About ABET Accreditation, 7 to 8:30 a.m. and What's New in ABET Accreditation? 2:15 to 3:45 p.m., both in Room 207; Building Communities of Practice to Increase Project Impact, 8:45 to 10:15 a.m. in Room 101; Future Directions of Chemical Engineering, 12:30 to 2:00 p.m., in Room 109; Engineering and Public Policy In the Classroom 12:30 to 2:00 p.m. in Room 113;  and Broadening the Conversation on the Grand Challenges: Addressing the Contextual Dimensions of Technological Innovation, 6:15 to 7:45 p.m. in Room 117,
The Student, Entrepreneurship and Engineering Innovation, New Engineering Educators, and College-Industry Partnerships Divisions host a Happy Hour 6:15 to 7:15 p.m., Hyatt Regency Level One Lounge.
SPOTLIGHT ON TEACHING
Classroom Management 7:00 to 8:30 a.m., Indiana Convention Center, Room 113. This session, moderated by William J. Schell IV P.E., will focus on techniques that can be used to aid new engineering educators in managing the classroom, including optimizing teaching loads and encouraging students to "please play with your phones."
Best of the New Engineering Educators Division 2:15 to 3:45 p.m, Indiana Convention Center, Room 104. This session moderated by Christopher Miller and Marisa Kikendall Orr will present papers that received the highest ranking during peer review, including "I Did Not Anticipate This: Experiences from the Early Years."
Special Session: Preparing Facilitators for Virtual Faculty Development Programs 2:15 to 3:45 p.m., Indiana Convention Center, Room 204. This session is designed for anyone interested in learning more about a NSF-sponsored Virtual Community of Practice (VCP) designed to promote faculty adoption of effective teaching practices.
Teaching Statics 12:30 to 2:00 p.m., Indiana Convention Center, Room 206
Teaching Dynamics 2:15 to 3:45 p.m., Indiana Convention Center, Room 206
Undergraduate Experience Committee: The Scholarship of Teaching and Learning 2:15 to 3:45 p.m., Indiana Convention Center, Room 232
Technical Session: Tricks of the Trade Wed. June 18 8:45 to 10:15 a.m., Indiana Convention Center, Room 212. Success in undergraduate and graduate school can be hard to find. This session will focus on tricks of the trade/lessons learned along the way in undergraduate and graduate school to promote success.
SPOTLIGHT ON RESEARCH FUNDING
Navigating NSF Funding Opportunities, a Q&A with NSF Program Directors 7 to 8:30 a.m., Indiana Convention Center, Room 106
How to Get Your Research Funded – A Panel Presentation and Discussion 12:30 to 2:00 p.m. Indiana Convention Center, Room 110
SPOTLIGHT ON K-12 & Pre-COLLEGE
K-12 and Pre-college Engineering Curriculum and Programming Resources, Part 1 of 2 7:00 to 8:30 a.m., Indiana Convention Center, Room 105. Moderated by Deborah Besser, P.E., this panel introduces and discusses curriculum and programming that focuses on using engineering design challenge activities to engage K-12 students in rich STEM learning. Part 2 is 7:00 to 8:30 a.m. TUESDAY in Room 116.
Adressing the Next Generation Science Standards, Part 1 of 3 12:30 to 2 p.m., Indiana Convention Center, Wabash Ballroom 2. This session covers elementary teacher professional development, middle school assessments, and engineering in Colonial times. Part 2 is TUESDAY, 8:45 to 10:15 a.m. in Wasbash Ballroom 3, and Part 3 is WEDNESDAY 12:30 to 2:00 p.m. in Room 105.
Engineering across the K-12 Curriculum: Integration with the Arts, Social Sciences, Science, and the Common Core 12:30 to 2 p.m., Wabash Ballroom 3
Best Practices in Curriculum Design, Part 1 2:15 to 3:45 p.m., Indiana Convention Center, Wabash Ballroom 3. Part 2 is TUESDAY, 2:15 to 3:45 p.m. in Wasbash Ballroom 3.
 SPOTLIGHT ON ENTREPRENEURSHIP
Entrepreneurship & Engineering Innovation Division New Ideas Session 1
7:00 to 8:30 a.m., Indiana Convention Center, Room 104
Entrepreneurship & Engineering Innovation Division Opening General Session 2 12:30 to 2:00 p.m., Indiana Convention Center, Room 128. This kick-off general session features highly rated papers important to our disciplines.
Entrepreneurship Opportunities in the Workplace: Students Participating in Co-op and Experiential Education 2:15 to 3:45 p.m. in Room 106;
Entrepreneurship & Engineering Innovation Education Session 3 2:15 to 3:45 p.m.,Indiana Convention Center, Room 128
The Nature of Innovation and Entrepreneurship Session 4 3:45 PM to 5:15 p.m., Indiana Convention Center, Room 104
Entrepreneurship & Engineering Innovation Programs and Courses Session 5 6:15 to 7:45 p.m., Indiana Convention Center, Room 128