Thank you for attending the ASEE Conference!
Thursday, June 27
Thank you, everyone, for contributing to a successful 2013 ASEE Annual Conference and Exposition. We look forward to welcoming all of you at the 121st annual conference next year in Indianapolis, Indiana.
Events highlights:
Rounding up the conference events was the ASEE Annual Reception and Banquet, highlights of which are pictured below.
The gala event provided a perfect close for this year's conference, as we welcomed incoming president Ken Galloway and members of the 2013-2014 ASEE Board of Directors. Awards were presented to ASEE Campus Representative Winners, the 2013 ASEE Fellow Member Honorees, and recipients of the 2013 ASEE Society and National Awards.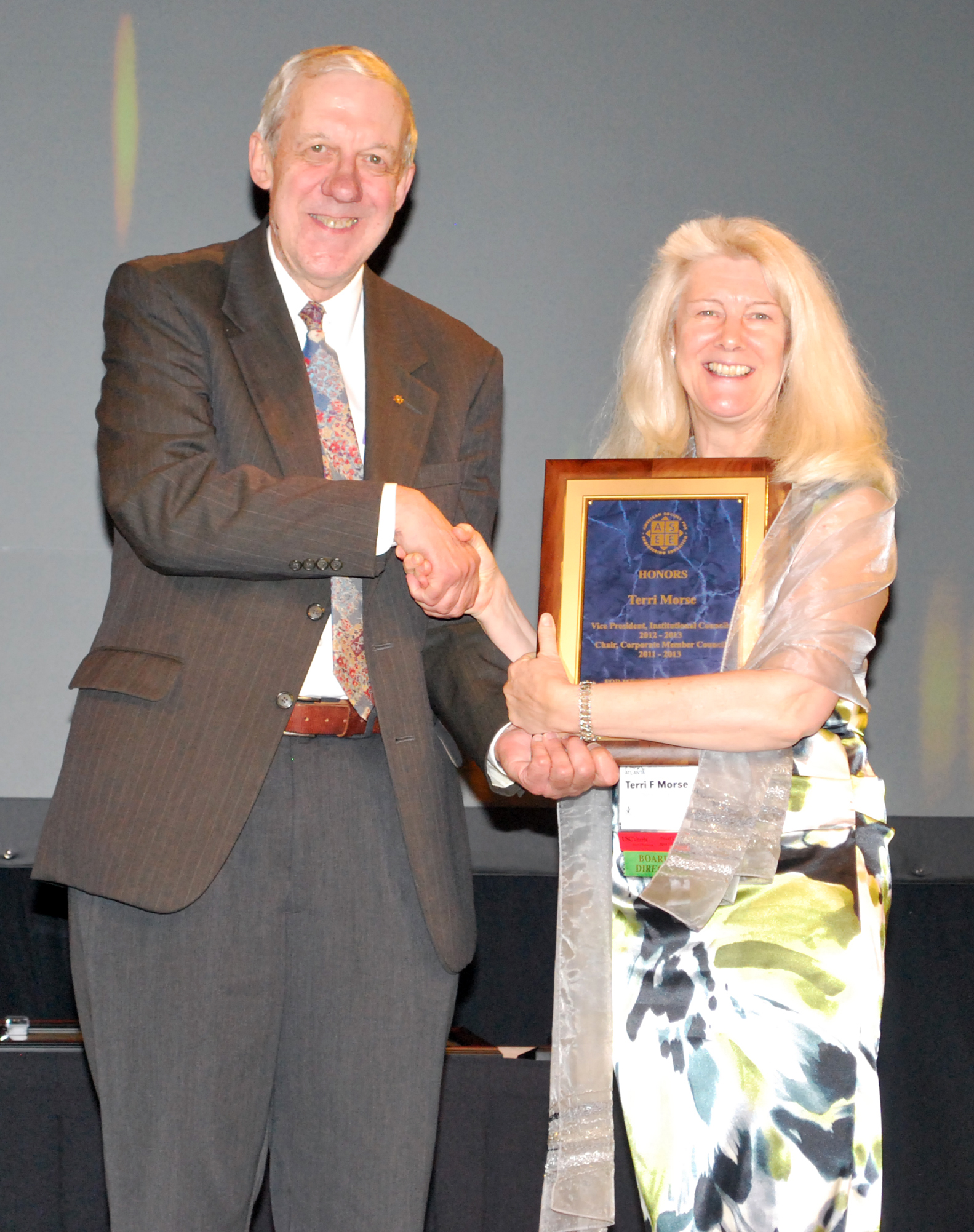 Terri Morse – ASEE outgoing board member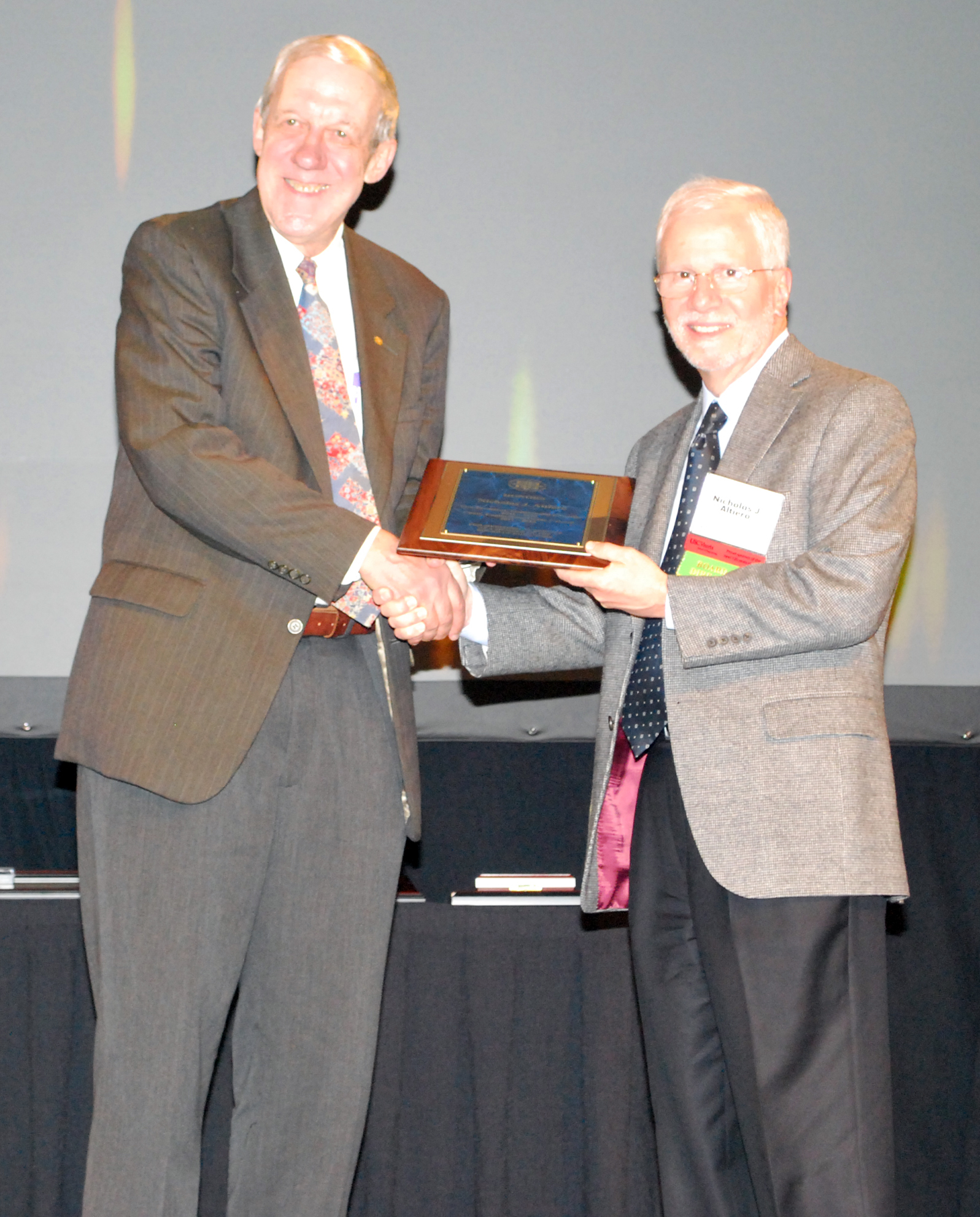 Nicholas J. Altiero – ASEE outgoing board member
Bevlee A. Watford – ASEE outgoing board member
Patricia D. Bazrod – ASEE outgoing board member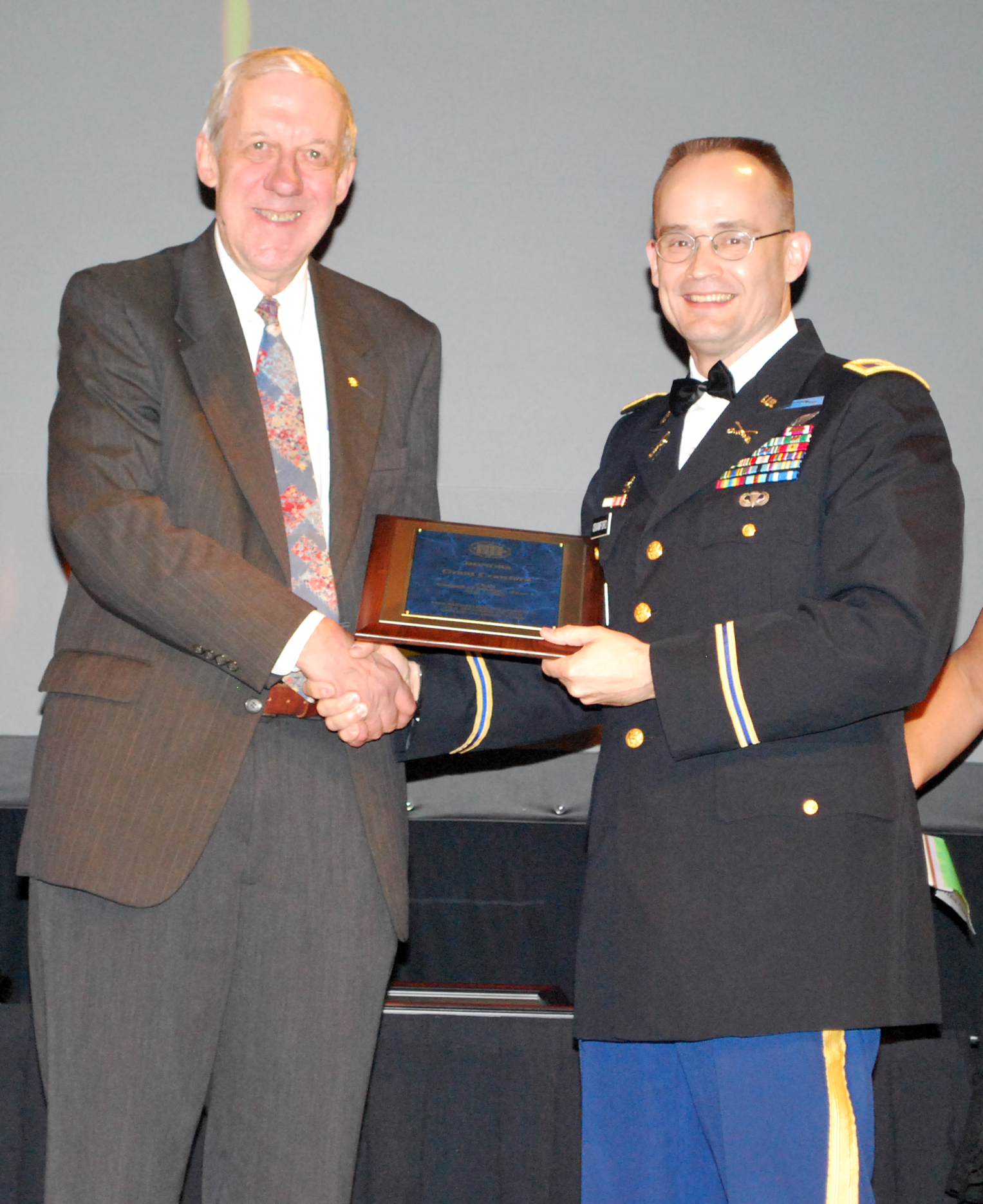 Bobby "Grant" Crawford – ASEE outgoing board member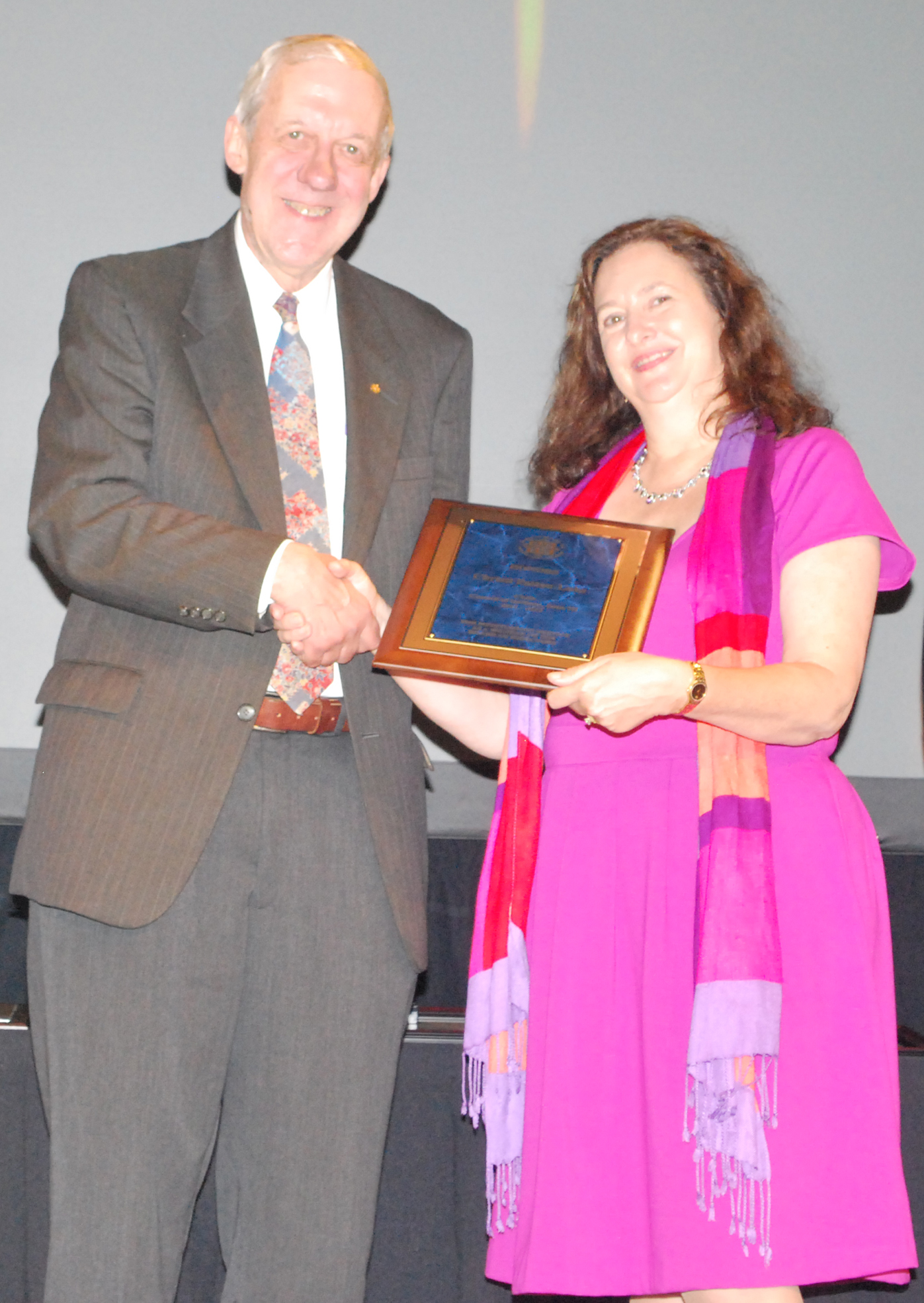 Christi Patton-Luks – ASEE outgoing board member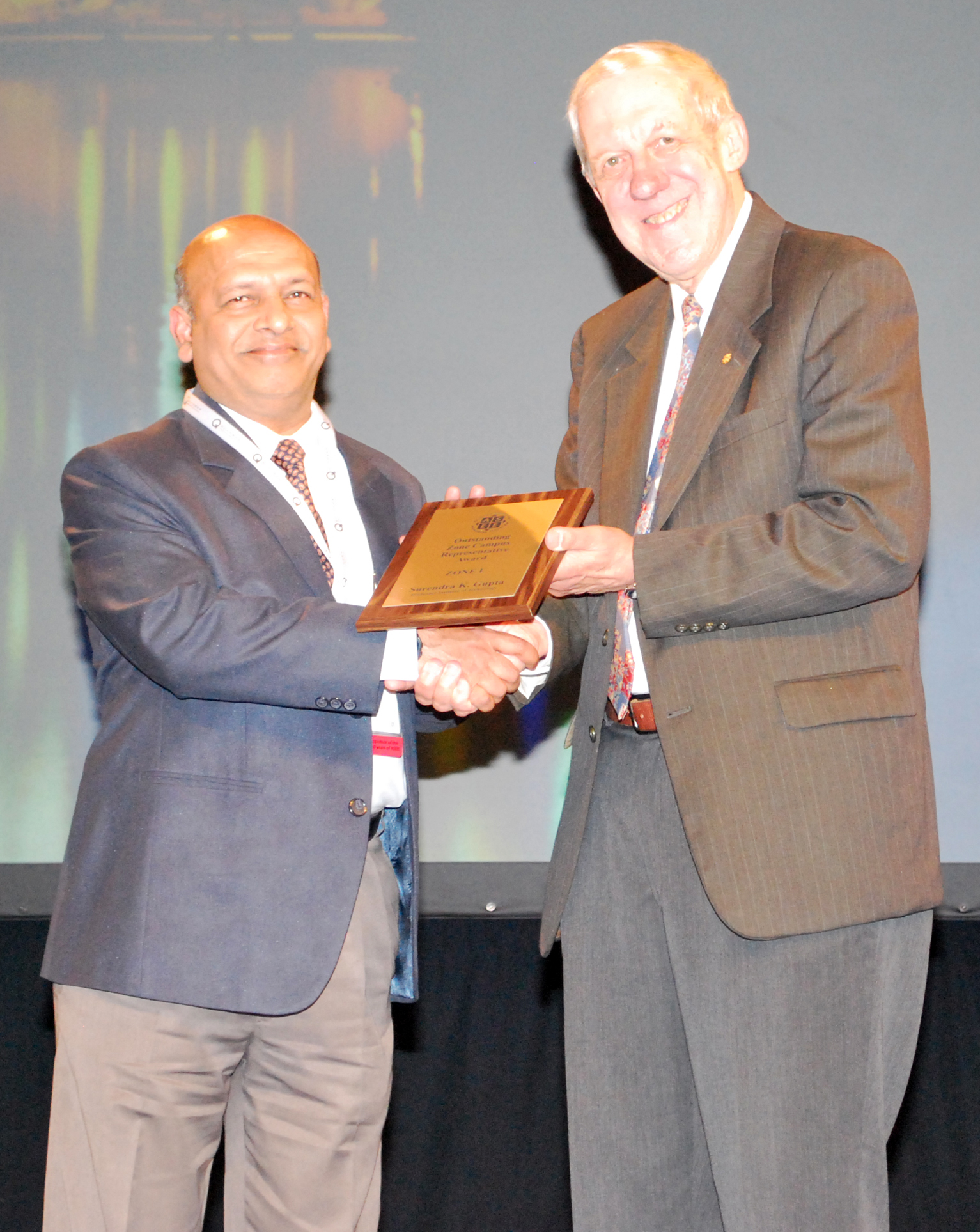 2013 Outstanding Zone Campus Representative Award for Zone I, Surendra Gupta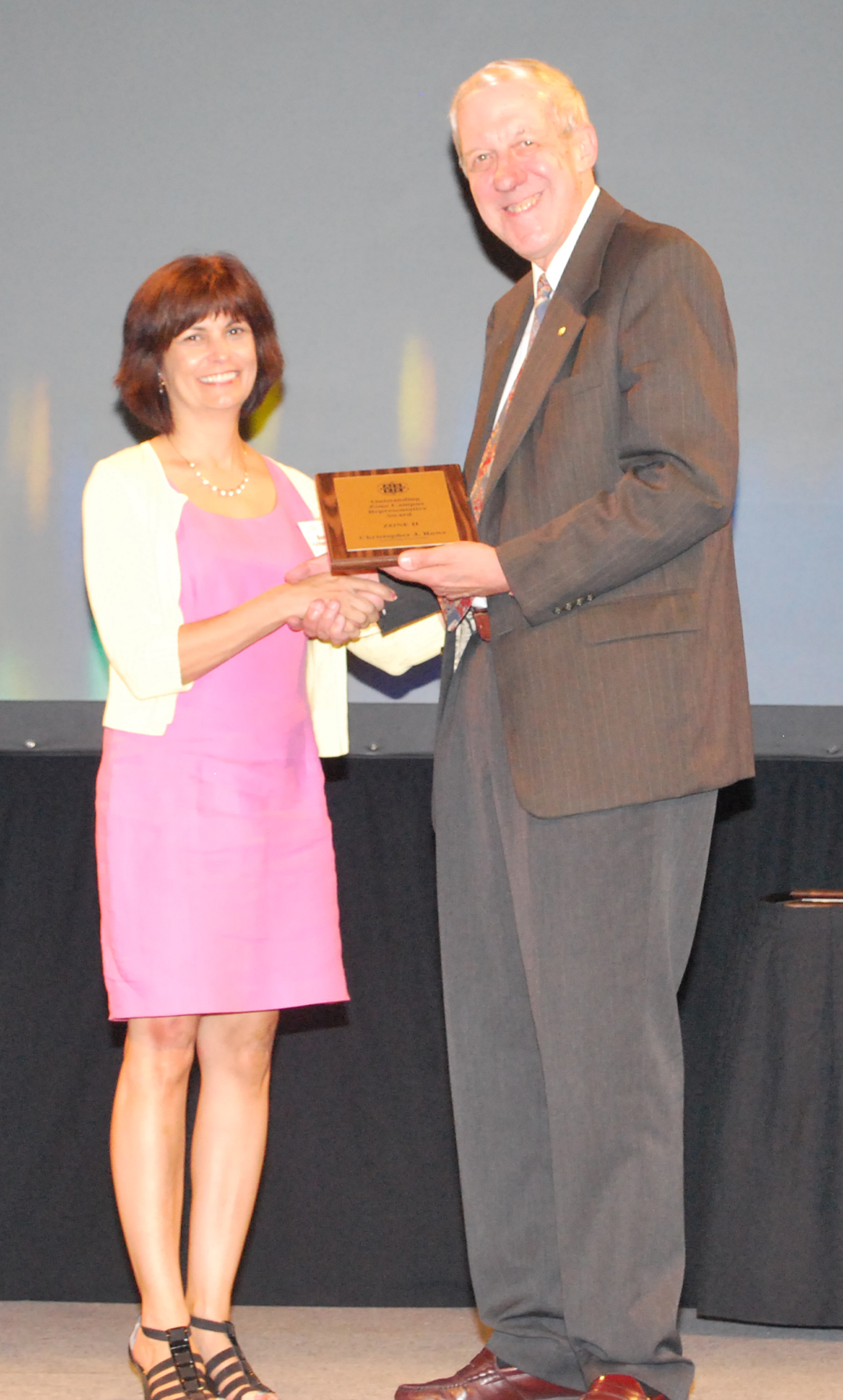 2013 Outstanding Zone Campus Representative Award for Zone II is Christopher J. Rowe, Accepting the award on his behalf is Zone II Chair, Barbara Bernal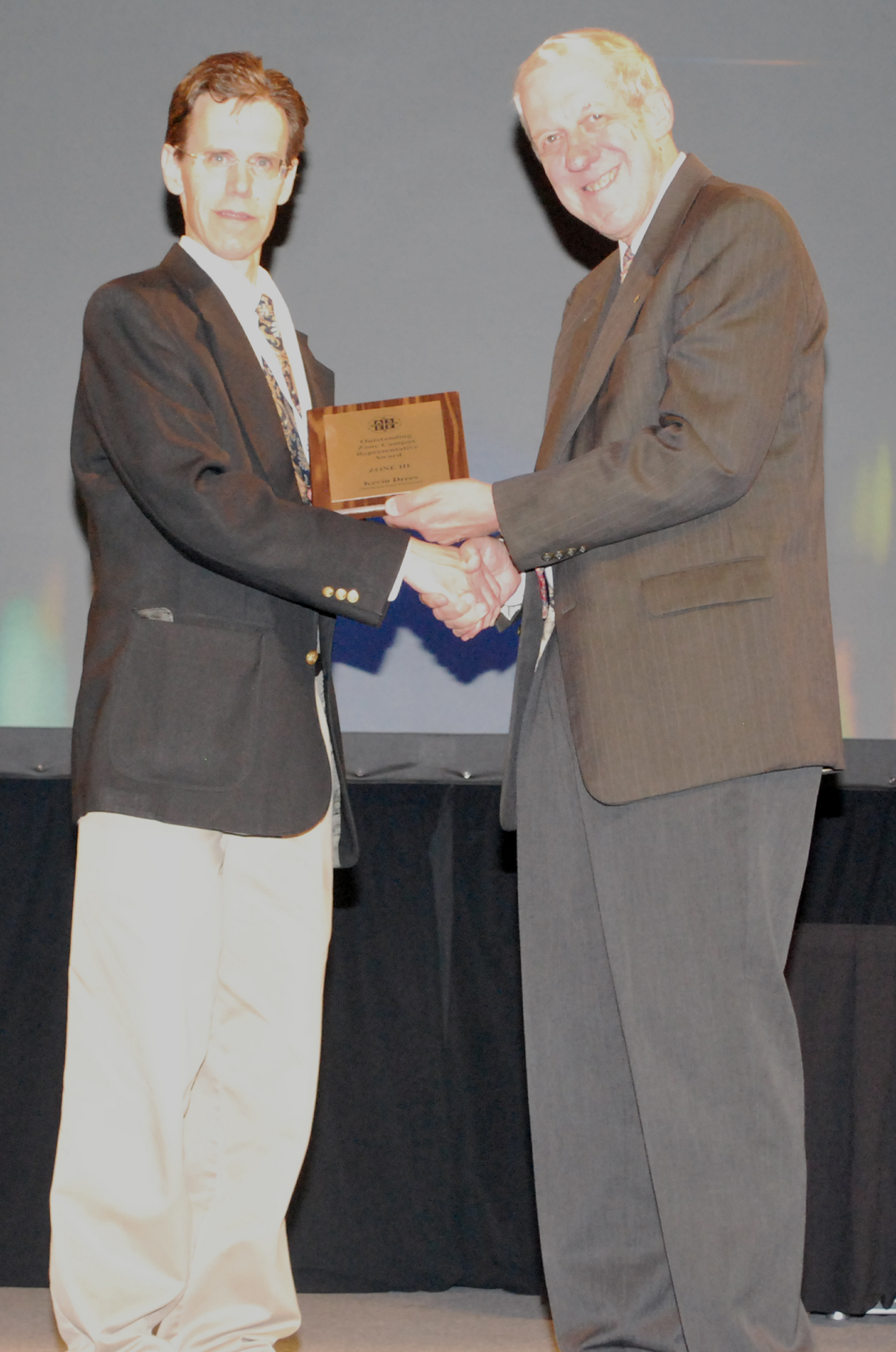 2013 Outstanding Zone Campus Representative for Zone III, Kevin Drees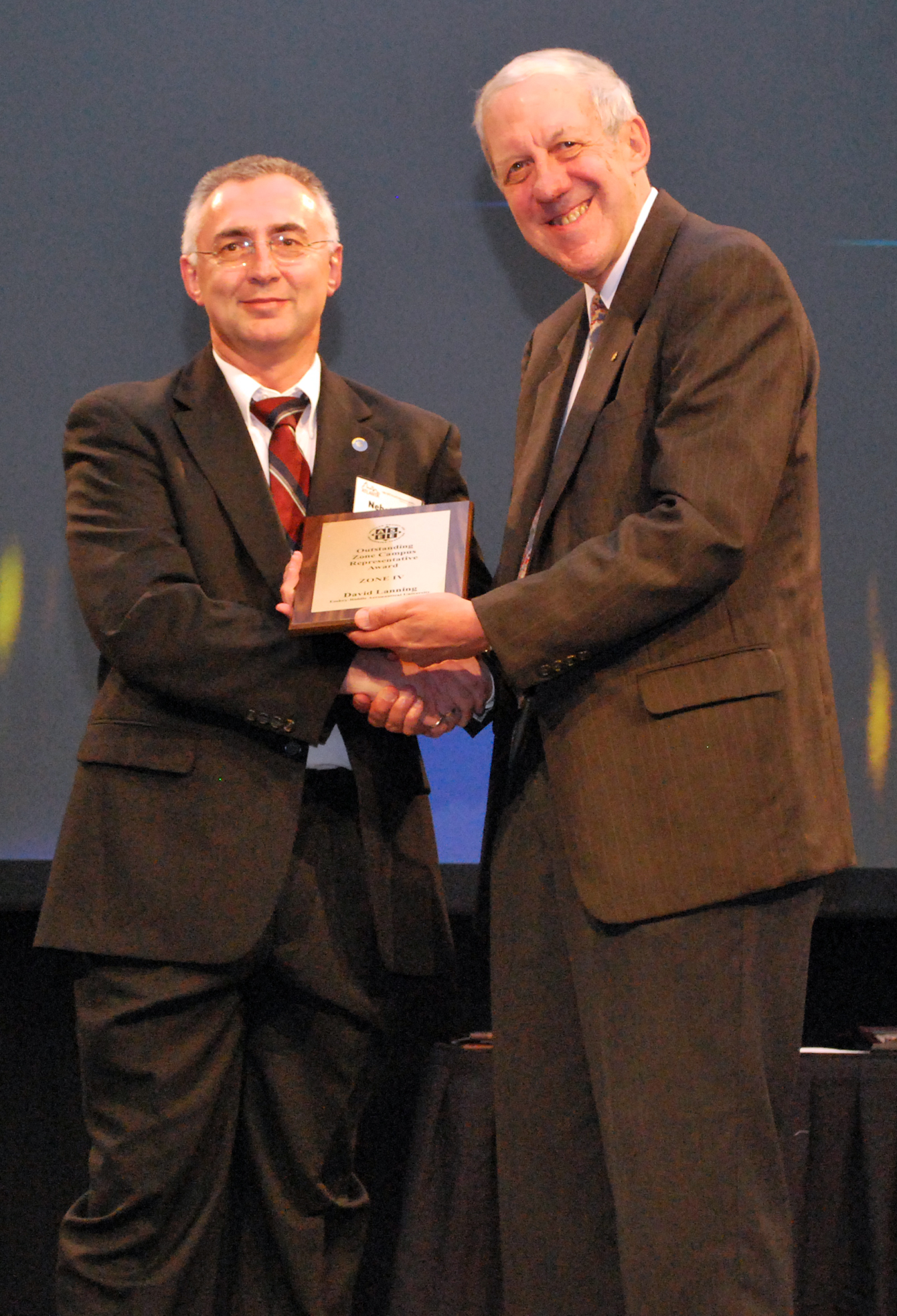 2013 Outstanding Zone Campus Representative for Zone IV,  David Lanning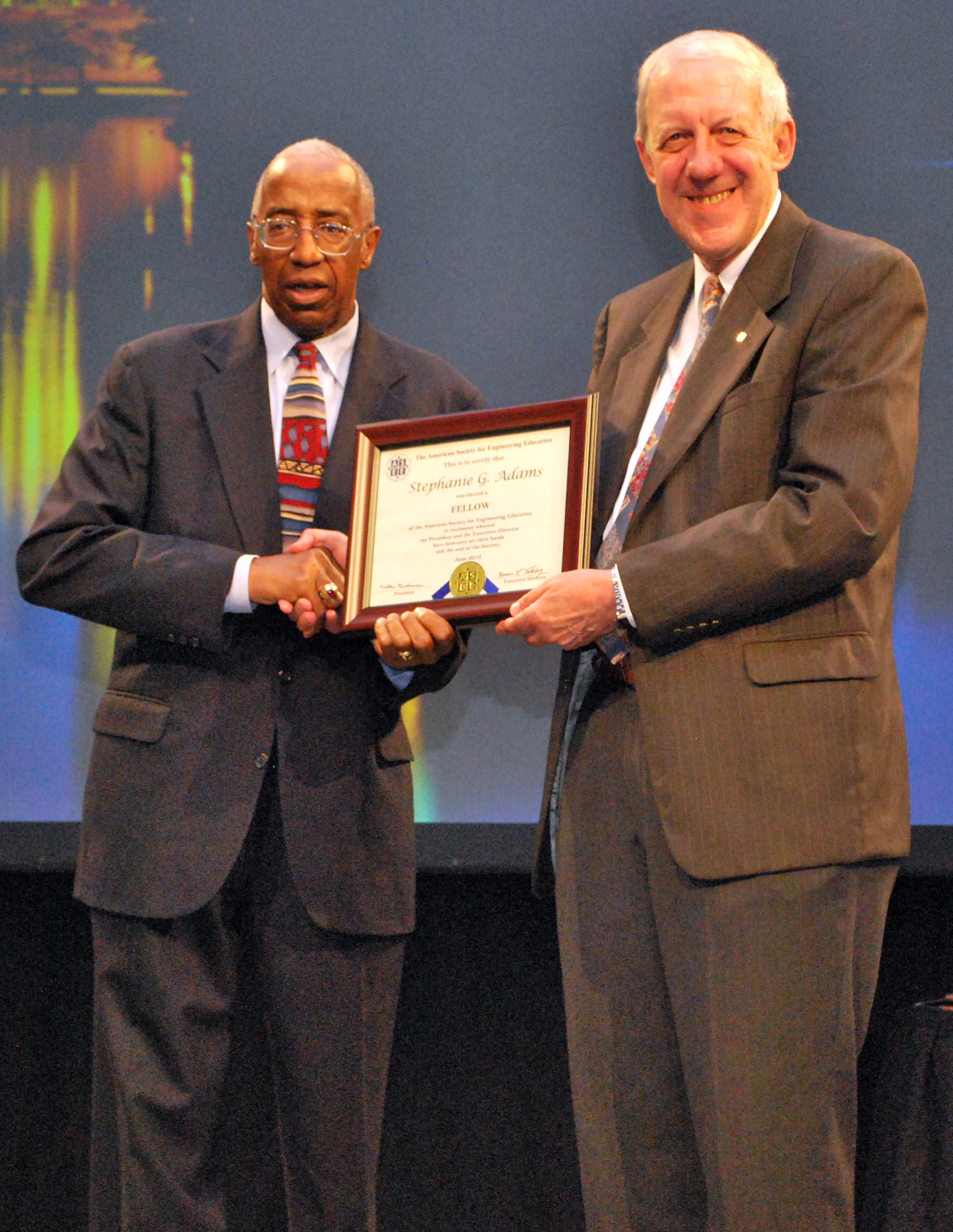 2013 ASEE Fellow Member Honoree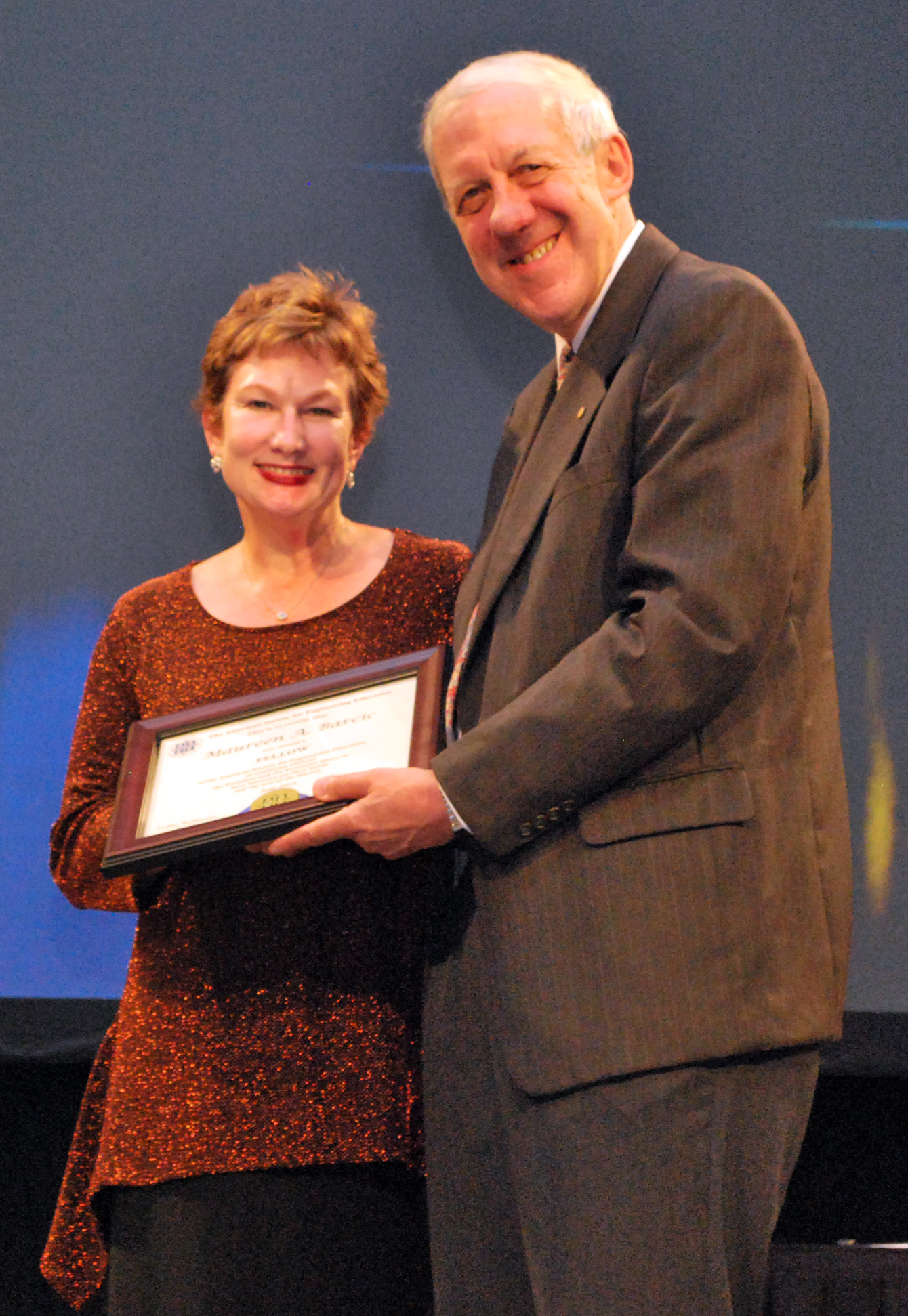 2013 ASEE Fellow Member Honoree, Maureen A. Barcic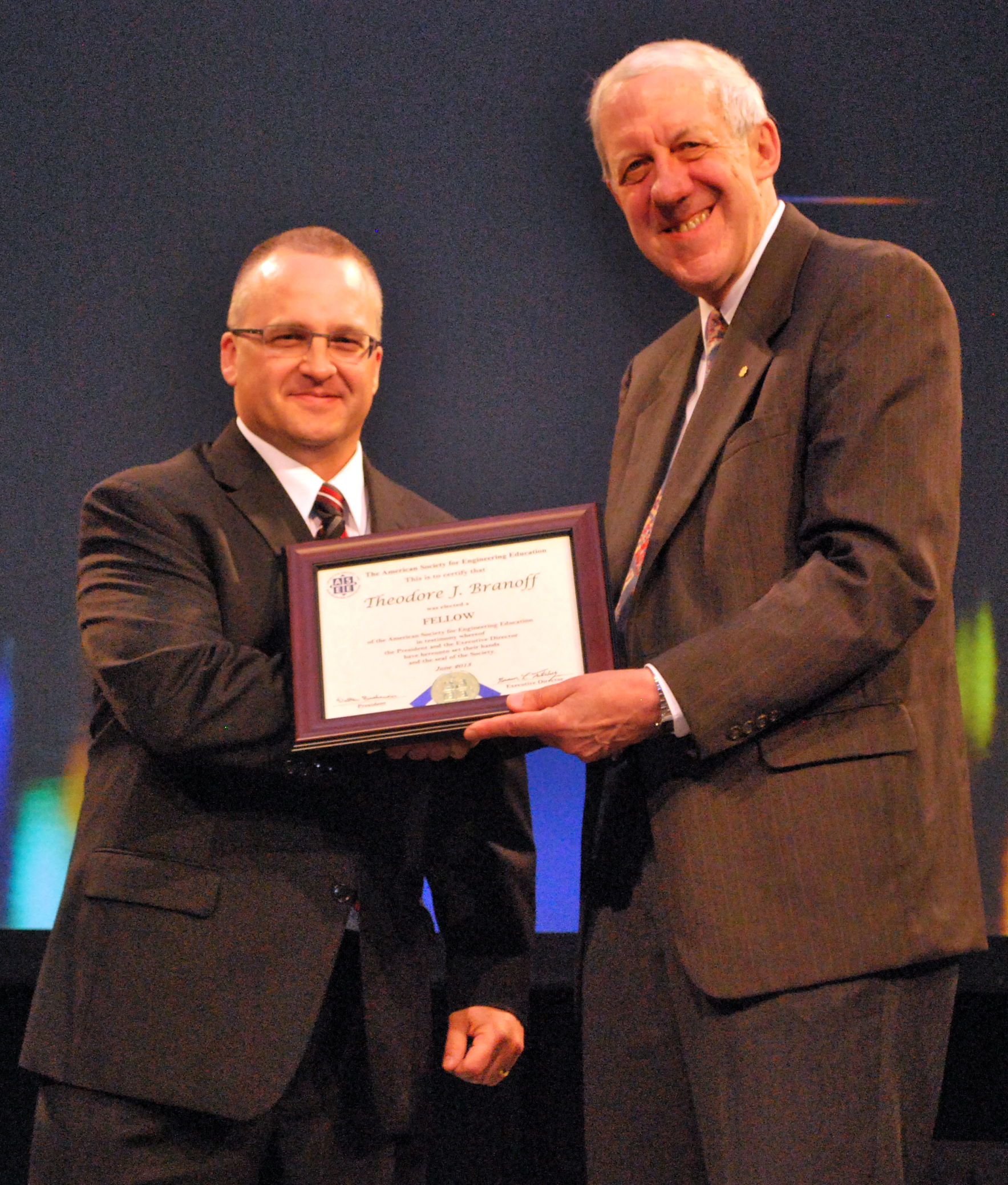 2013 ASEE Fellow Member Honoree, Theodore J. Branoff
2013 ASEE Fellow Member Honoree, Jenna P. Carpenter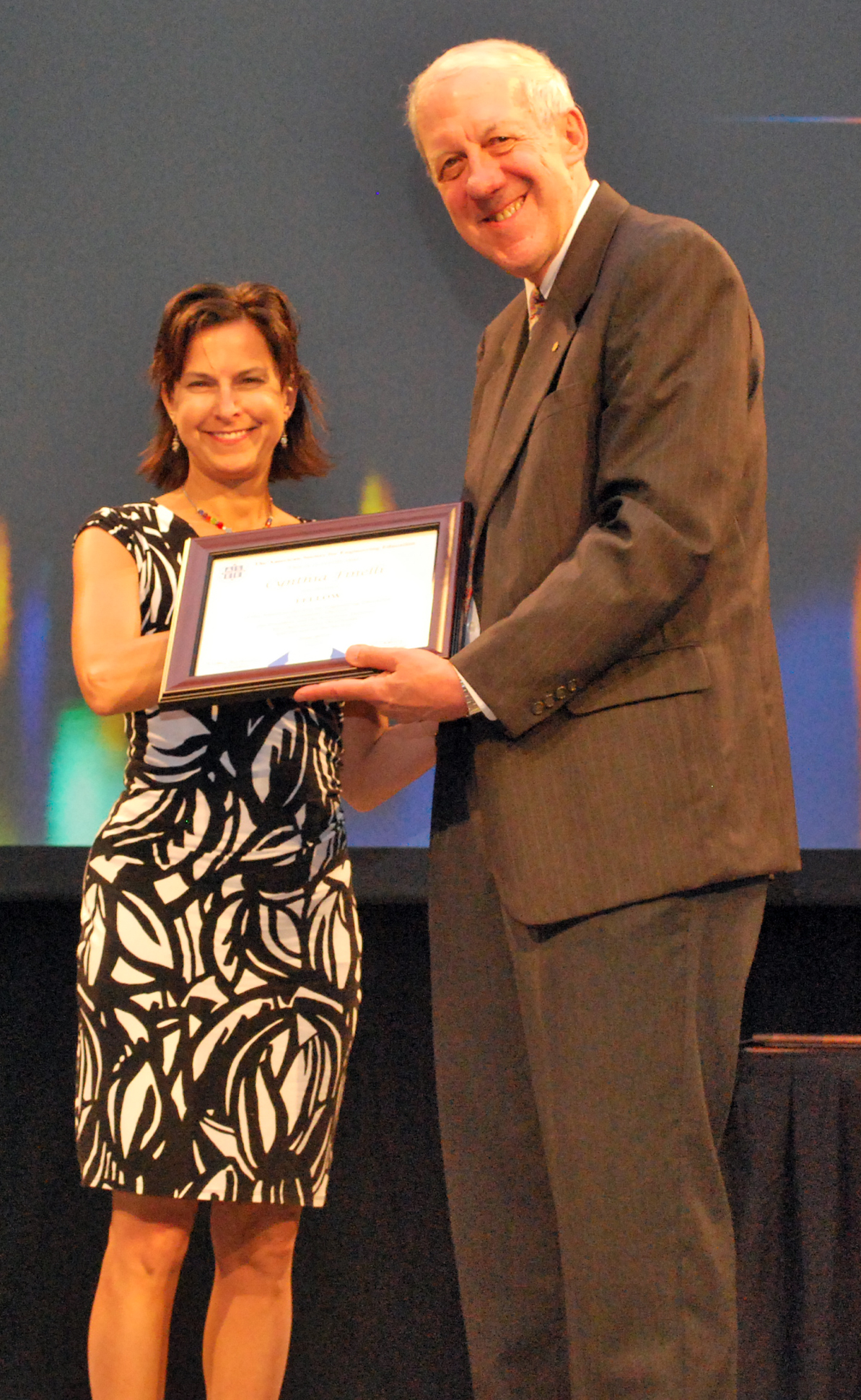 2013 ASEE Fellow Member Honoree, Cynthia Finelli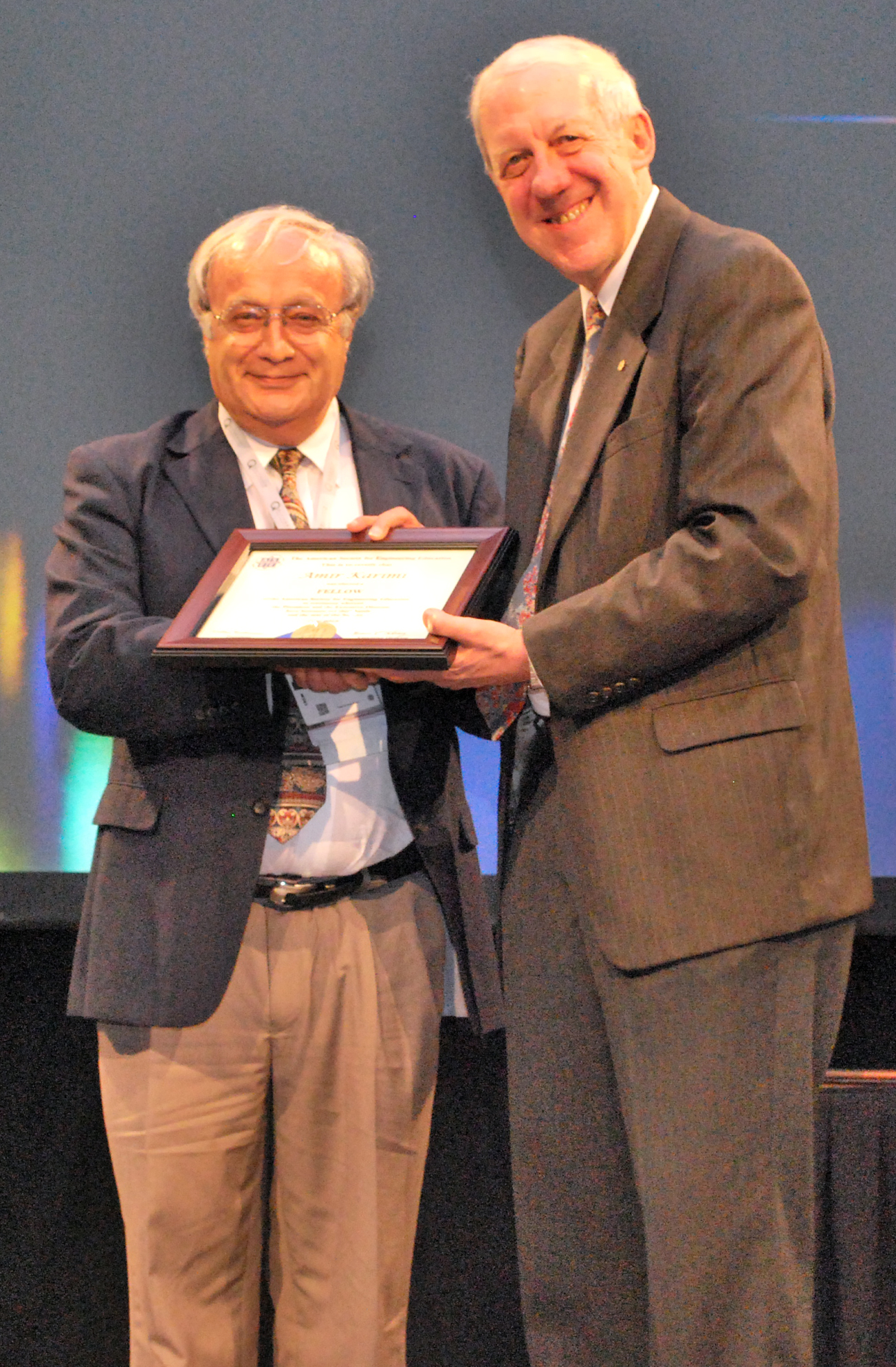 2013 ASEE Fellow Member Honoree, Amir Karimi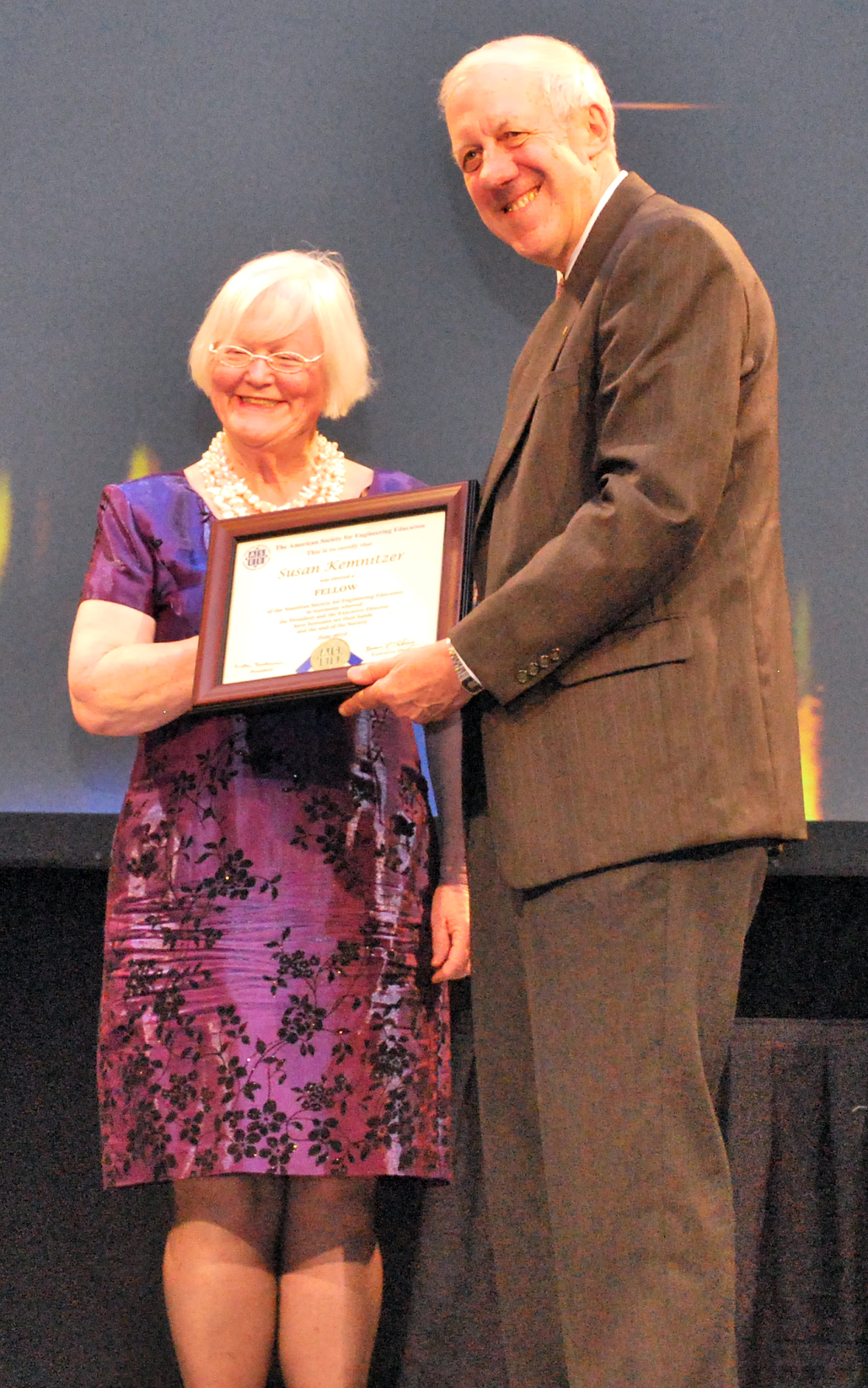 2013 ASEE Fellow Member Honoree, Susan Kemnitzer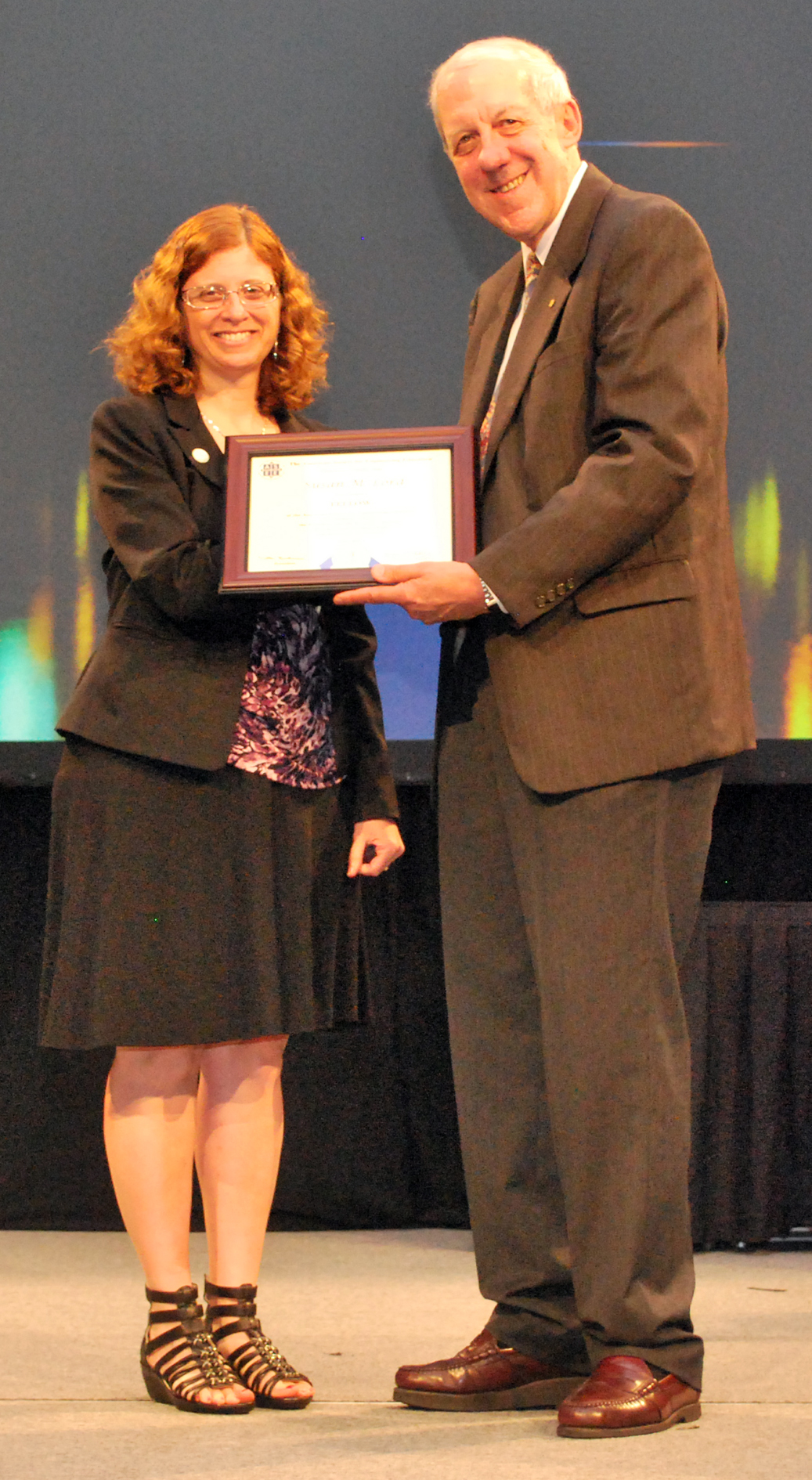 2013 ASEE Fellow Member Honoree, Susan M. Lord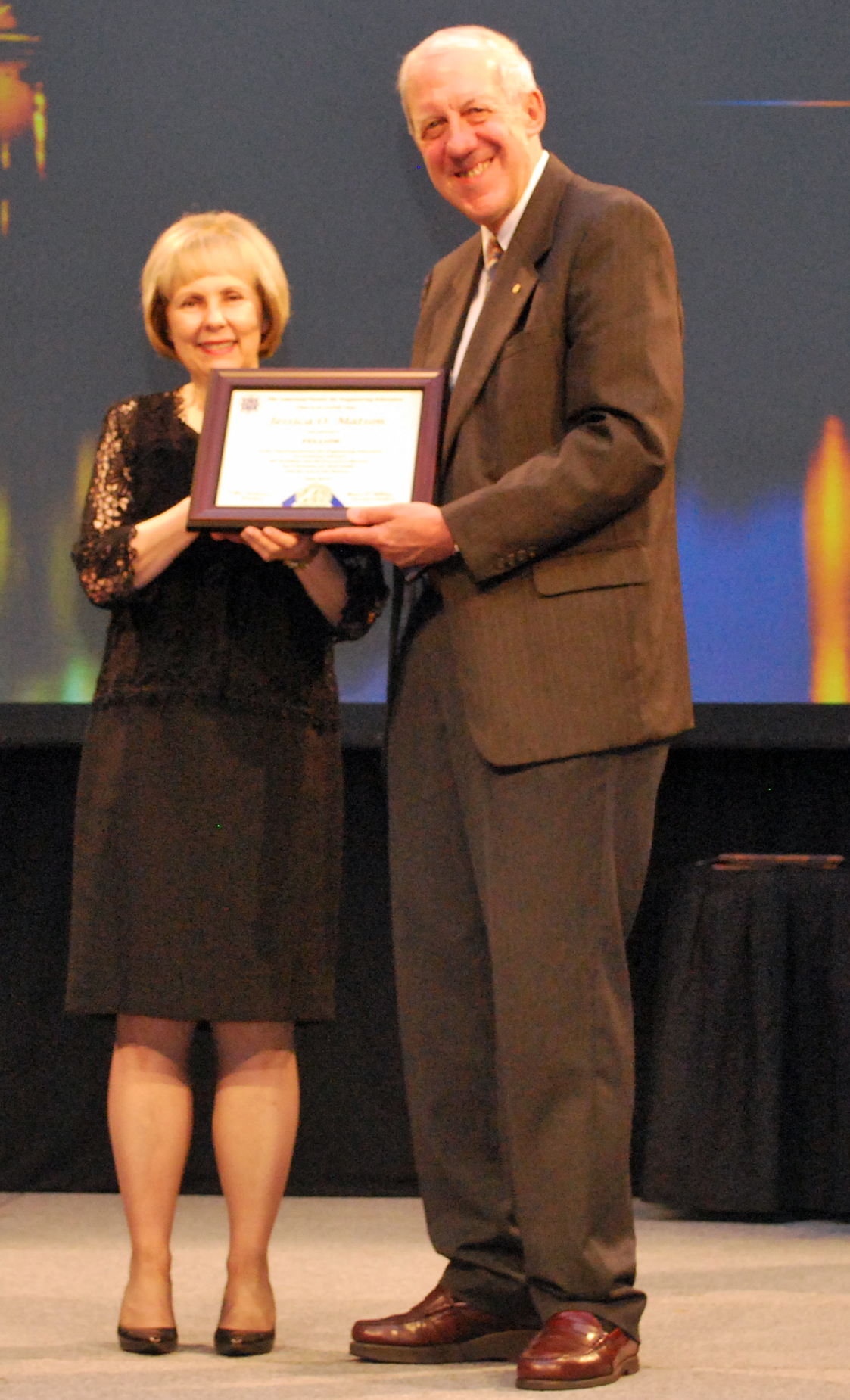 2013 ASEE Fellow Member Honoree, Jessica O. Matson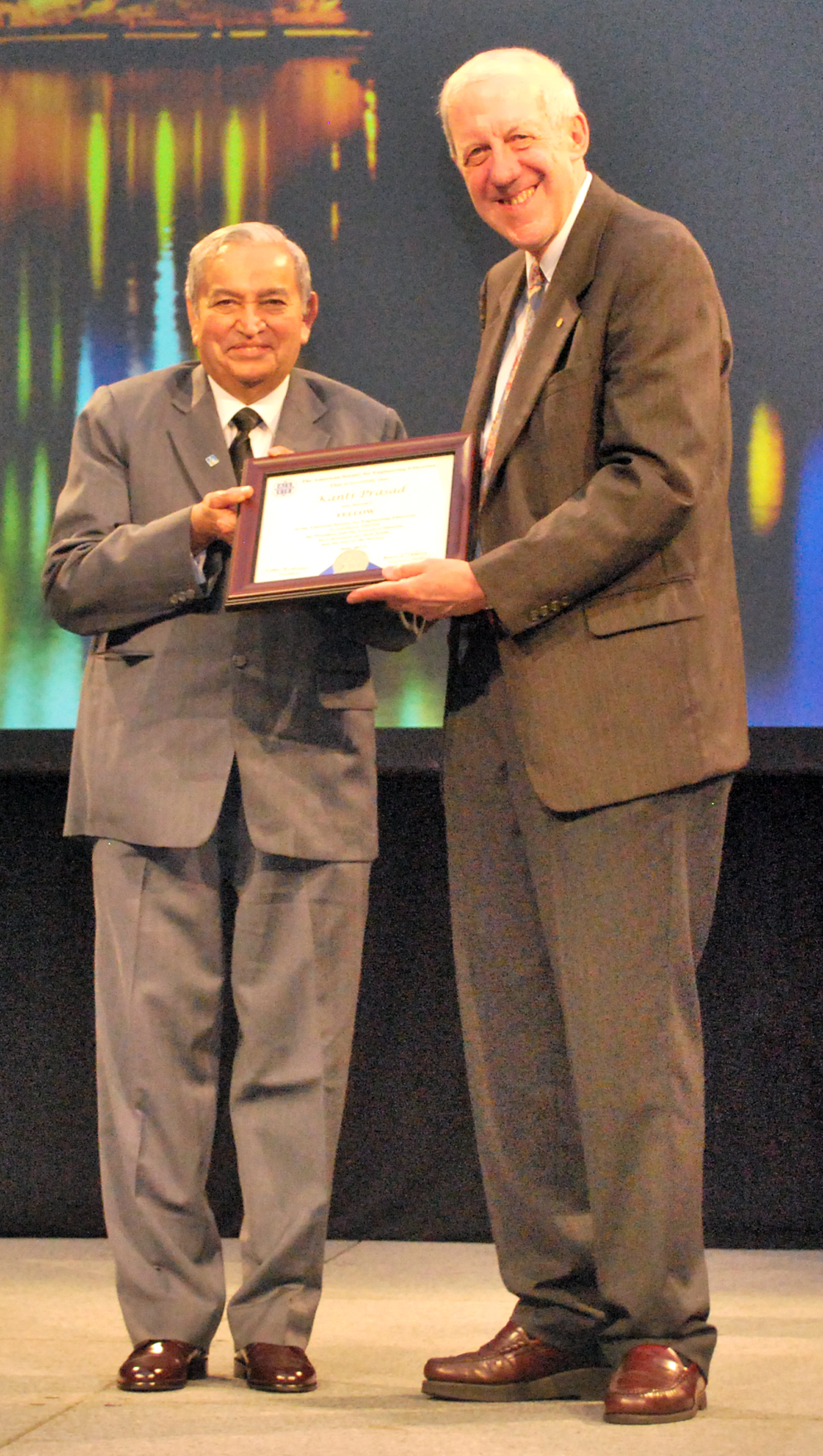 2013 ASEE Fellow Member Honoree, Kanti Prasad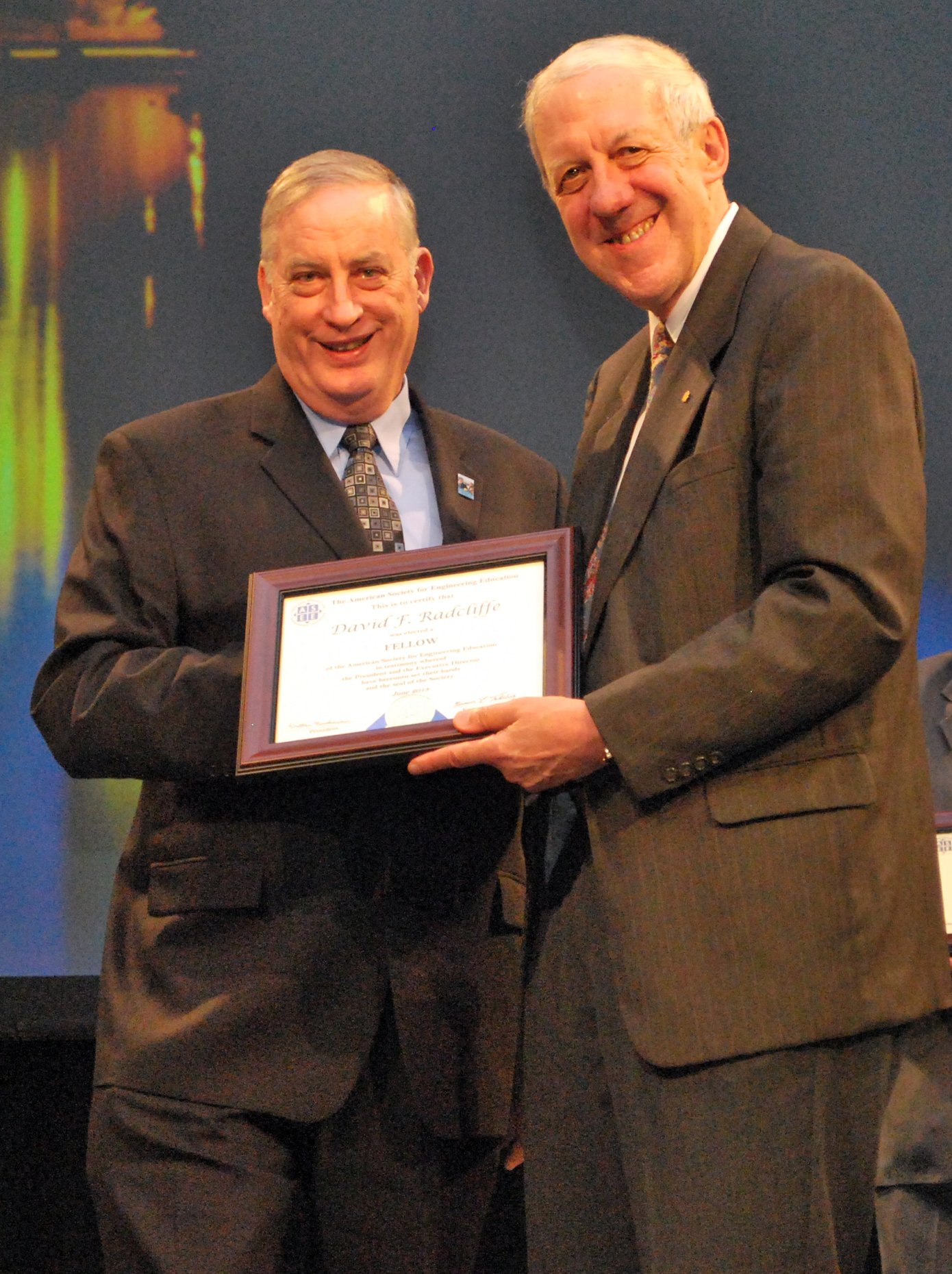 2013 ASEE Fellow Member Honoree, David F. Radcliffe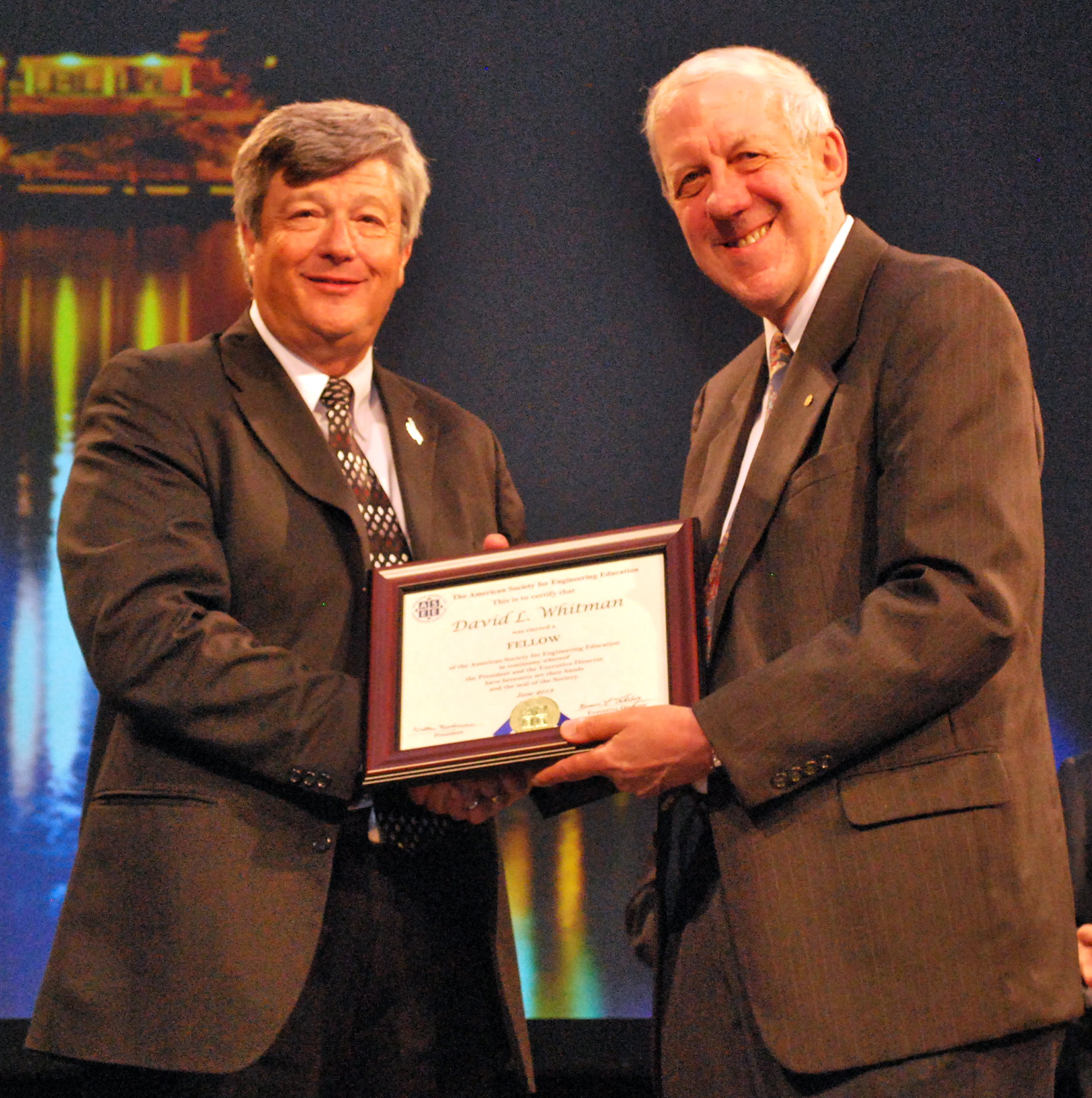 2013 ASEE Fellow Member Honoree, David L. Whitman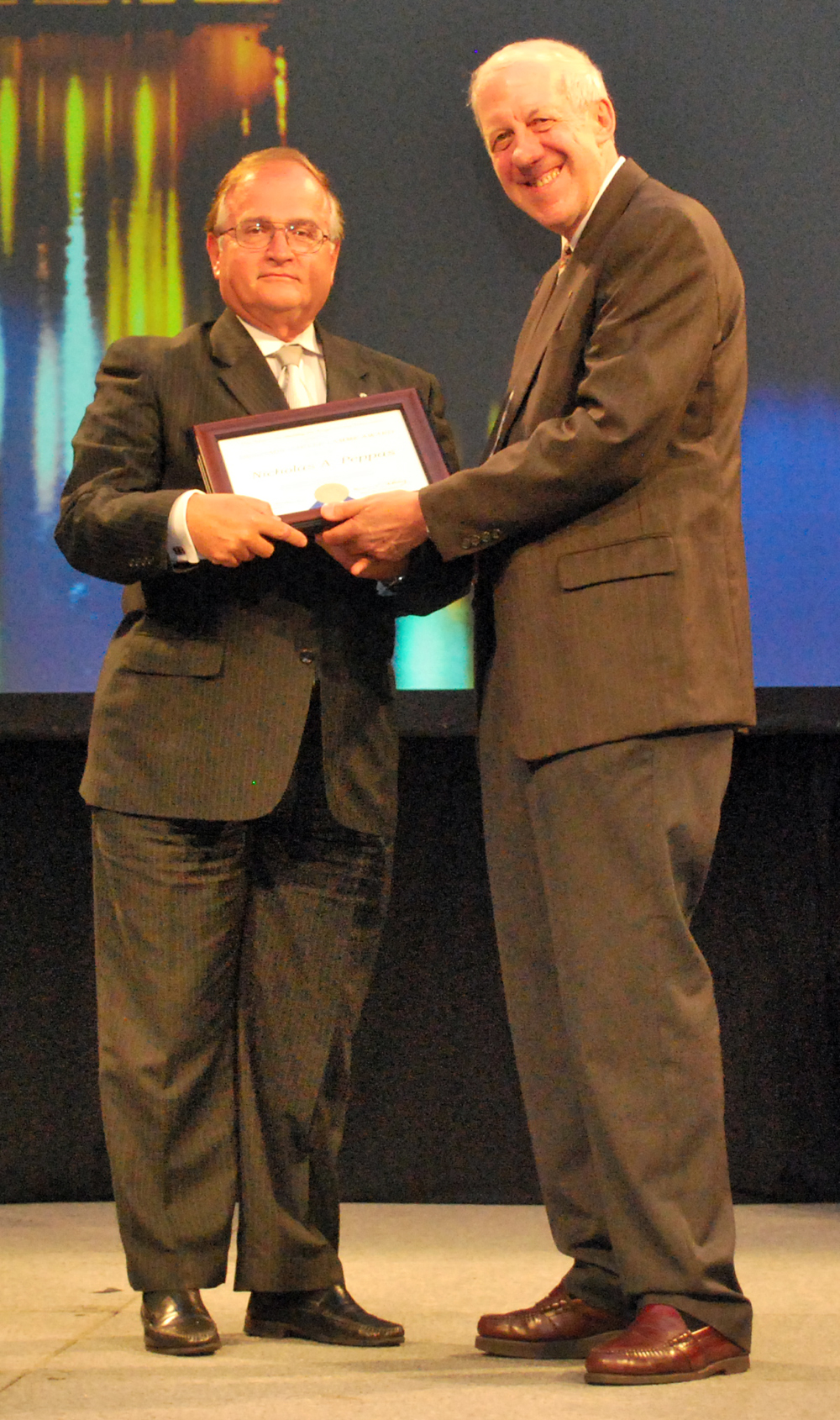 The Benjamin Garver Lamme Award is presented to Nicholas A. Peppas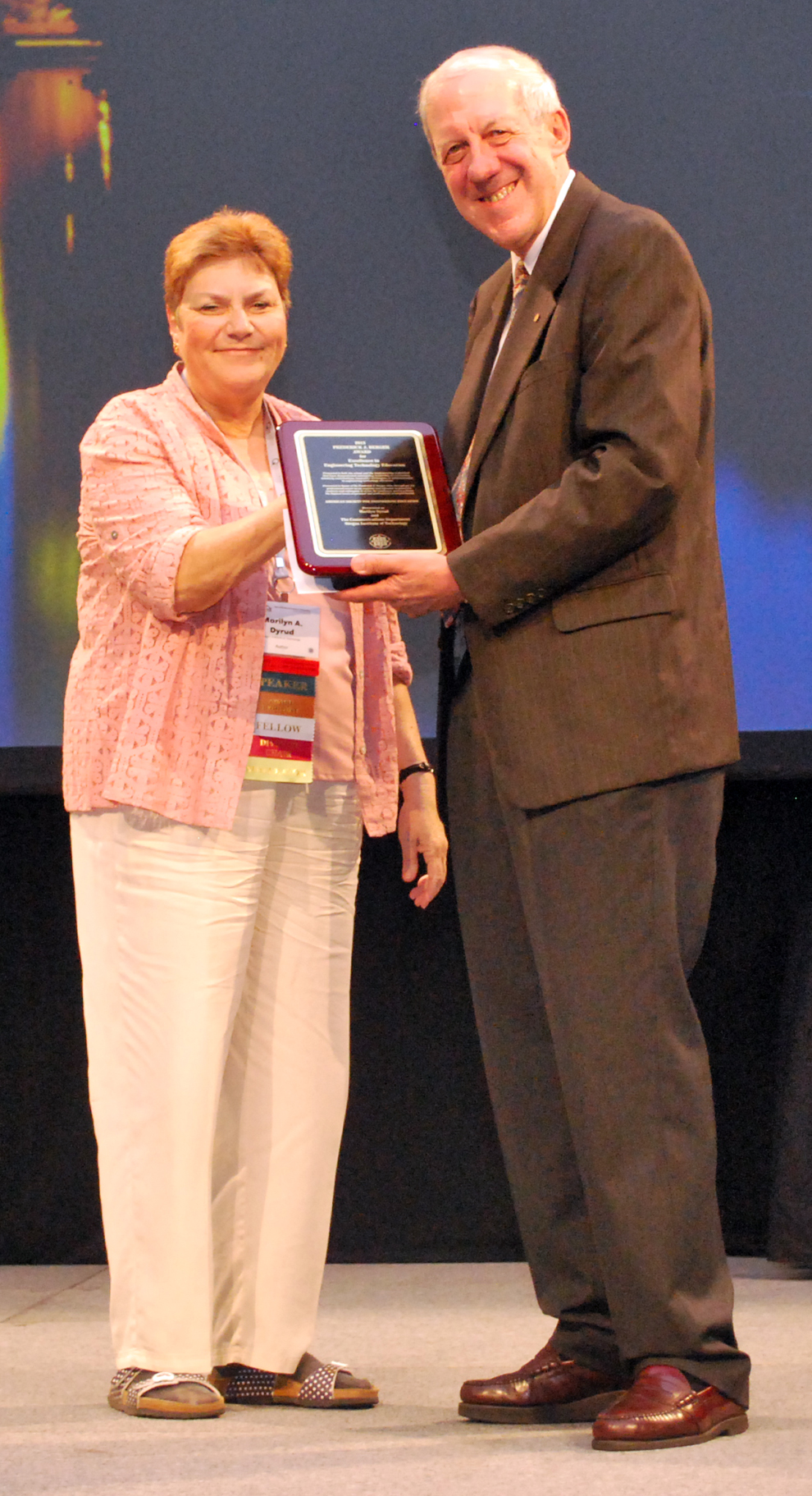 The Frederick J. Berger Award is presented to Marilyn Dyrud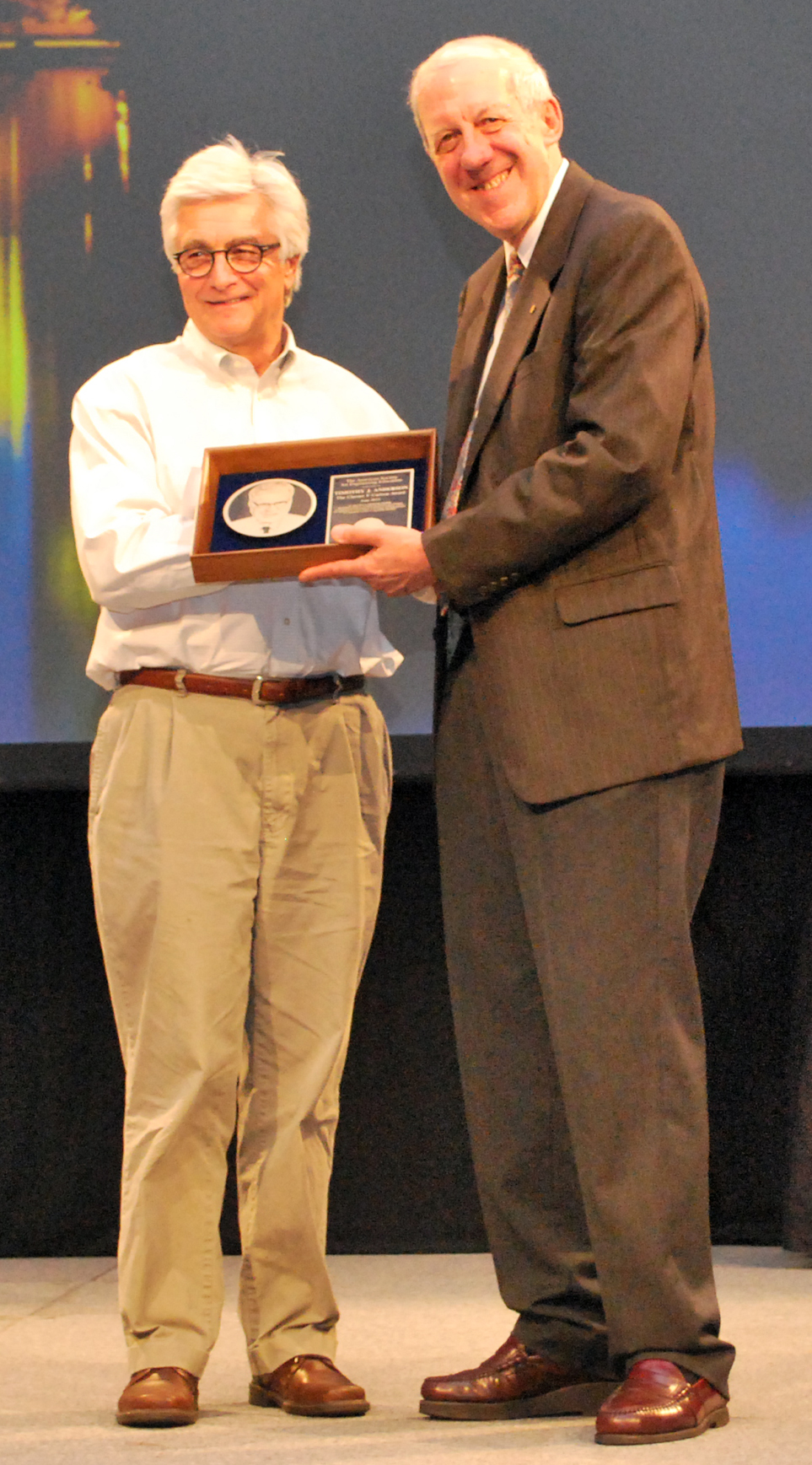 The  Chester F. Carlson Award is presented to Timothy J. Anderson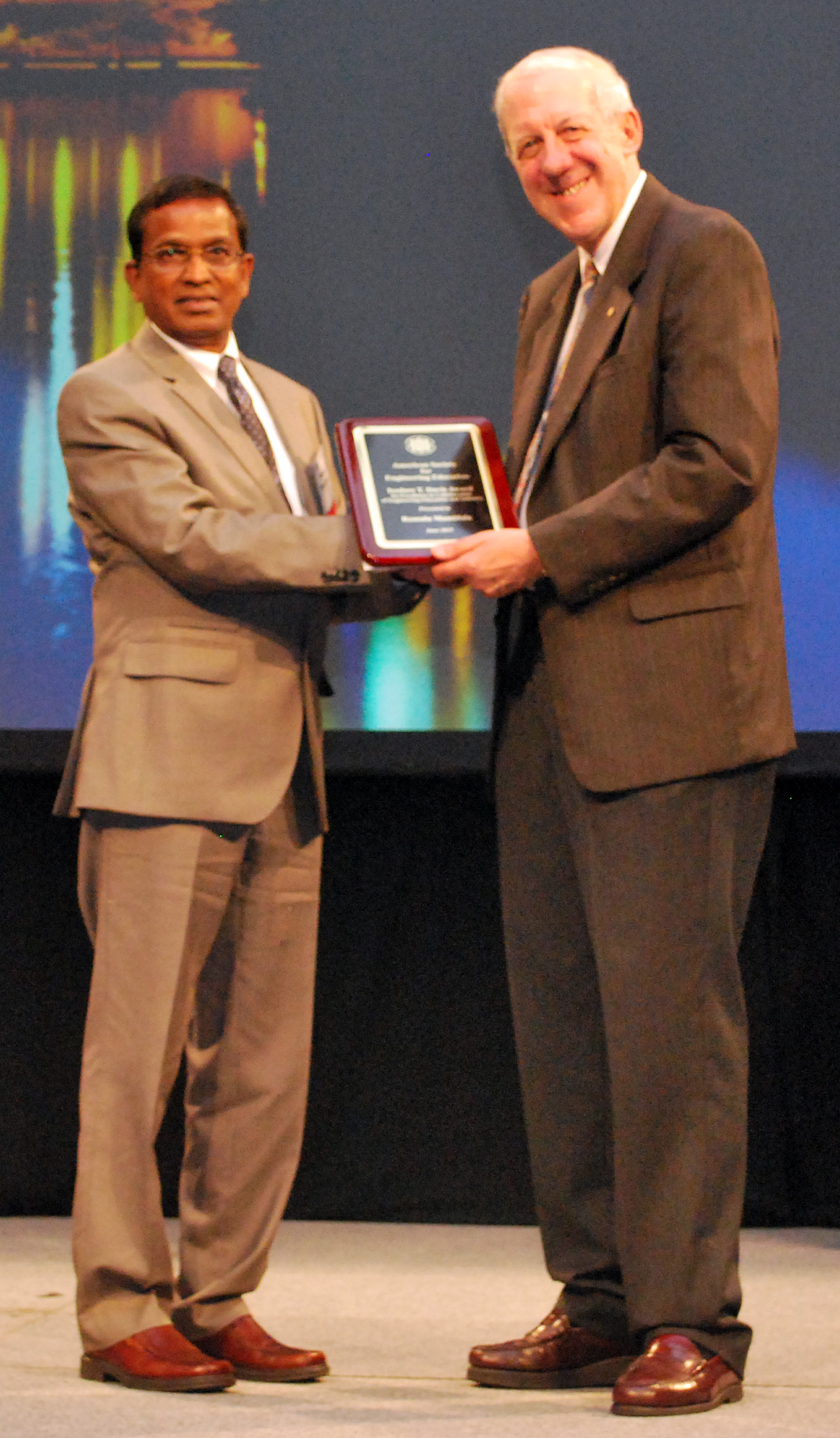 The Isadore T. Davis Award is presented to Ramulu Mamidala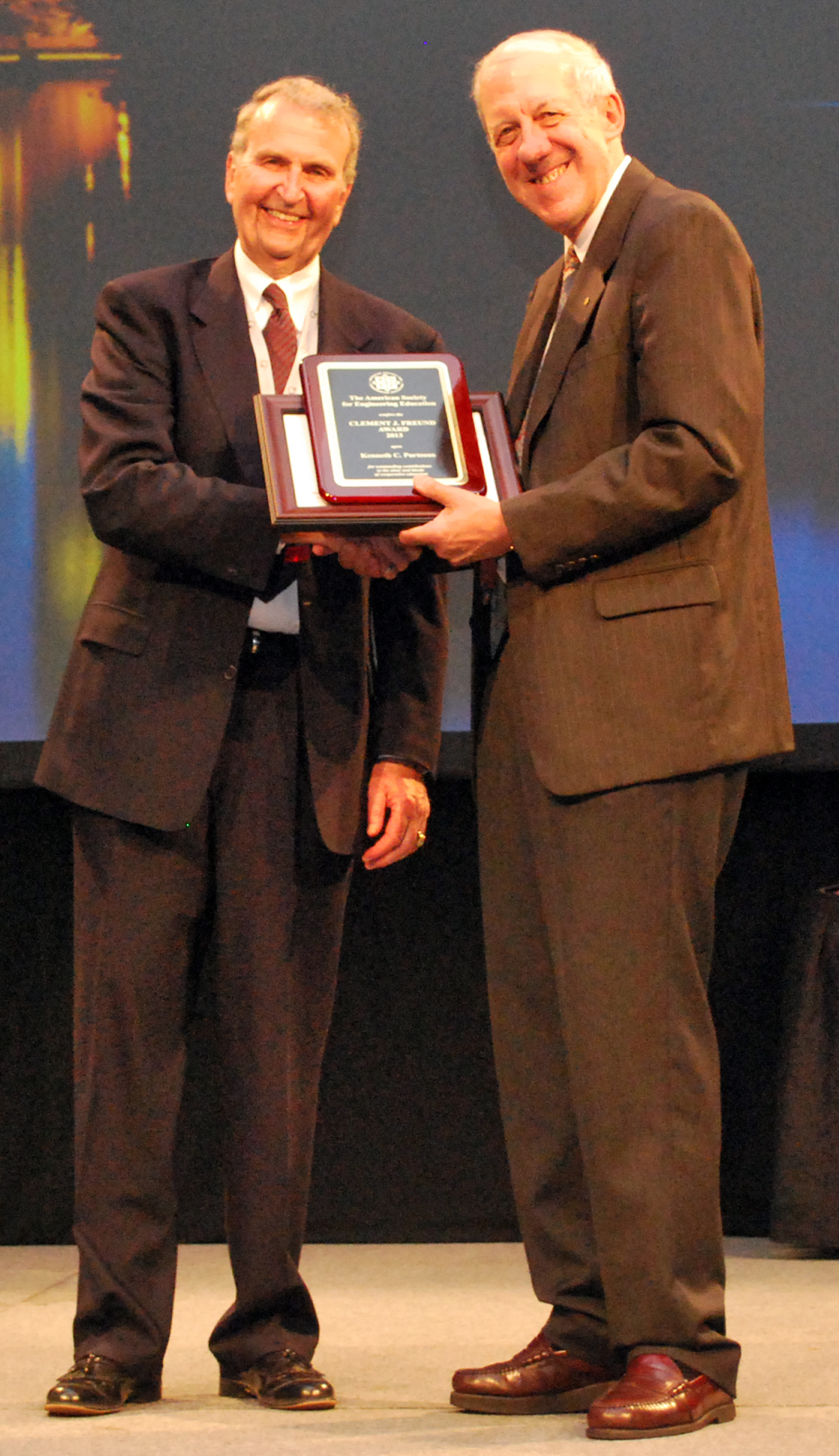 The Clement J. Freund Award is presented to Kenneth C. Porteous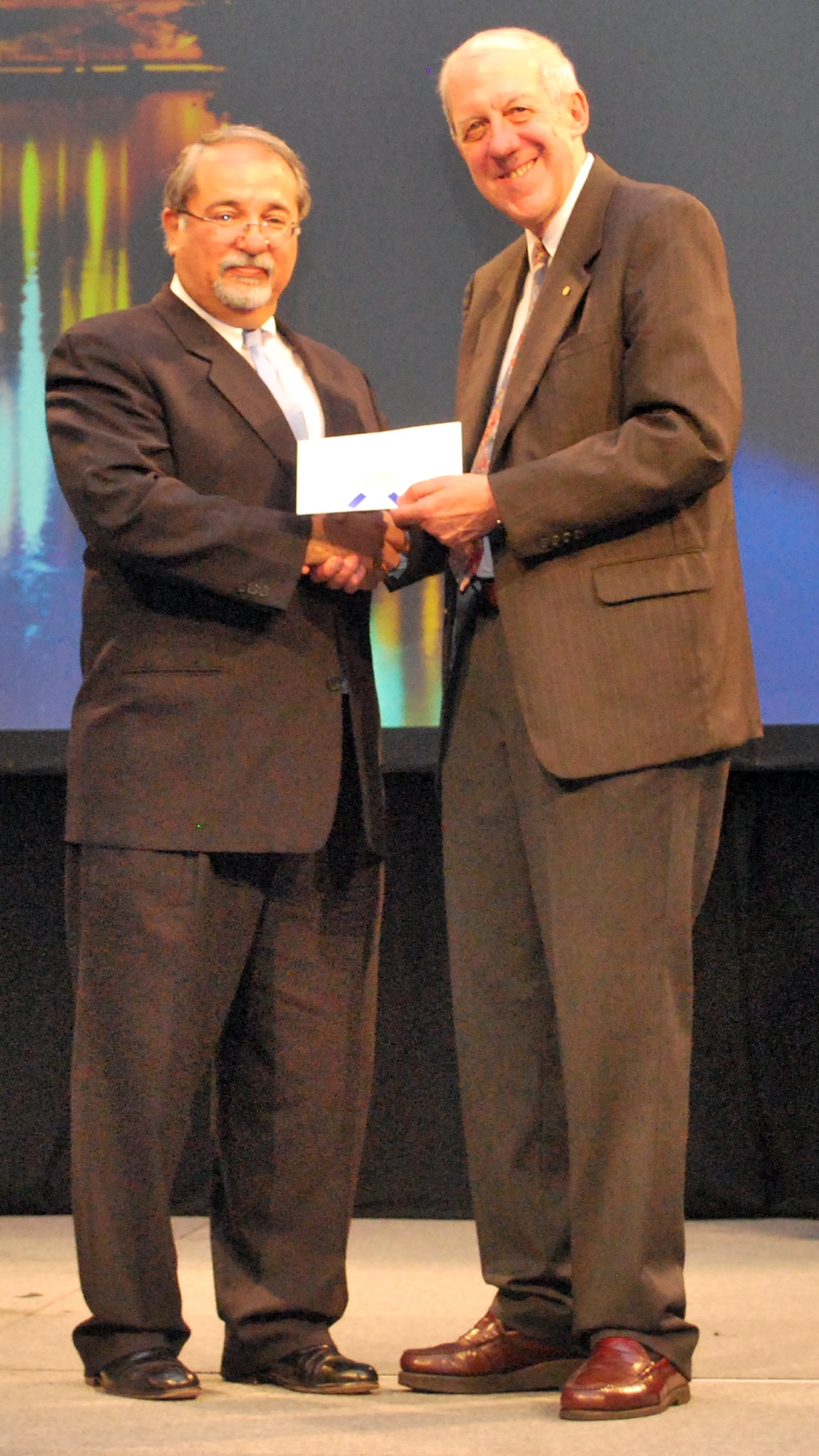 The John L. Imhoff Award is presented to Mario Beruvides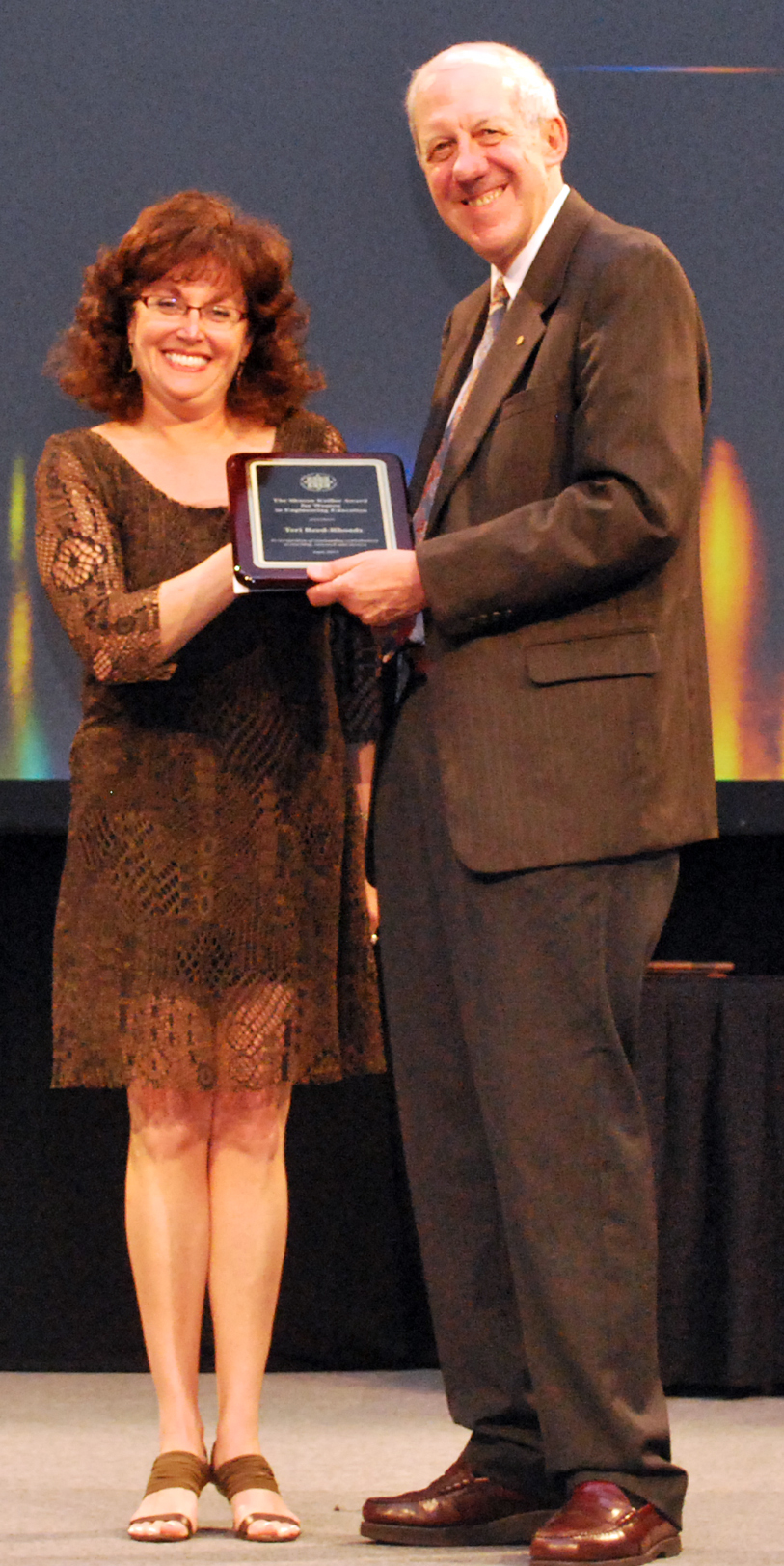 The Sharon Keillor Award for Women in Engineering Education is presented to Teri Reed-Rhoads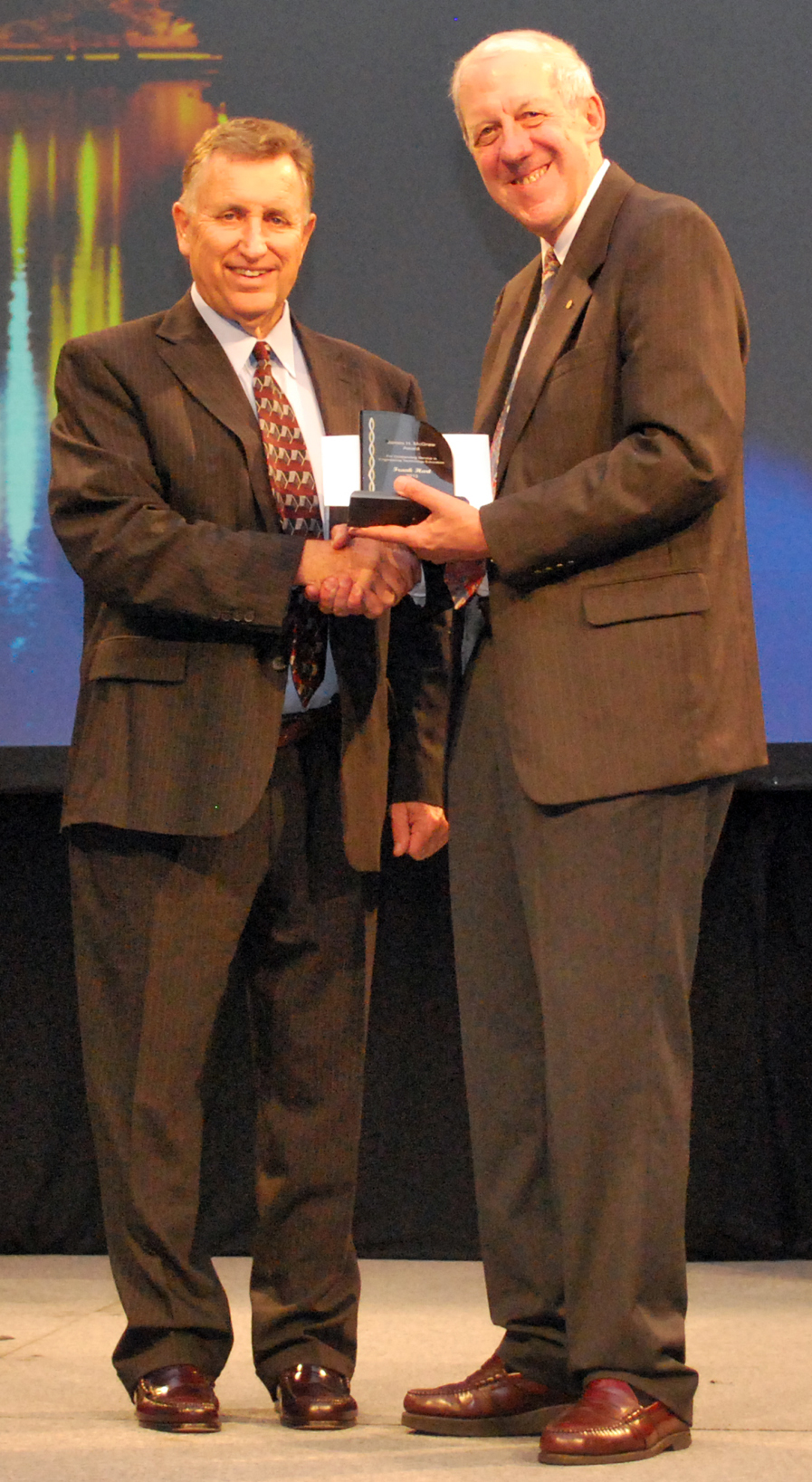 The  James H. McGraw Award is presented to Frank Hart
The Fred Merryfield Design Award is presented to Harry Dankowicz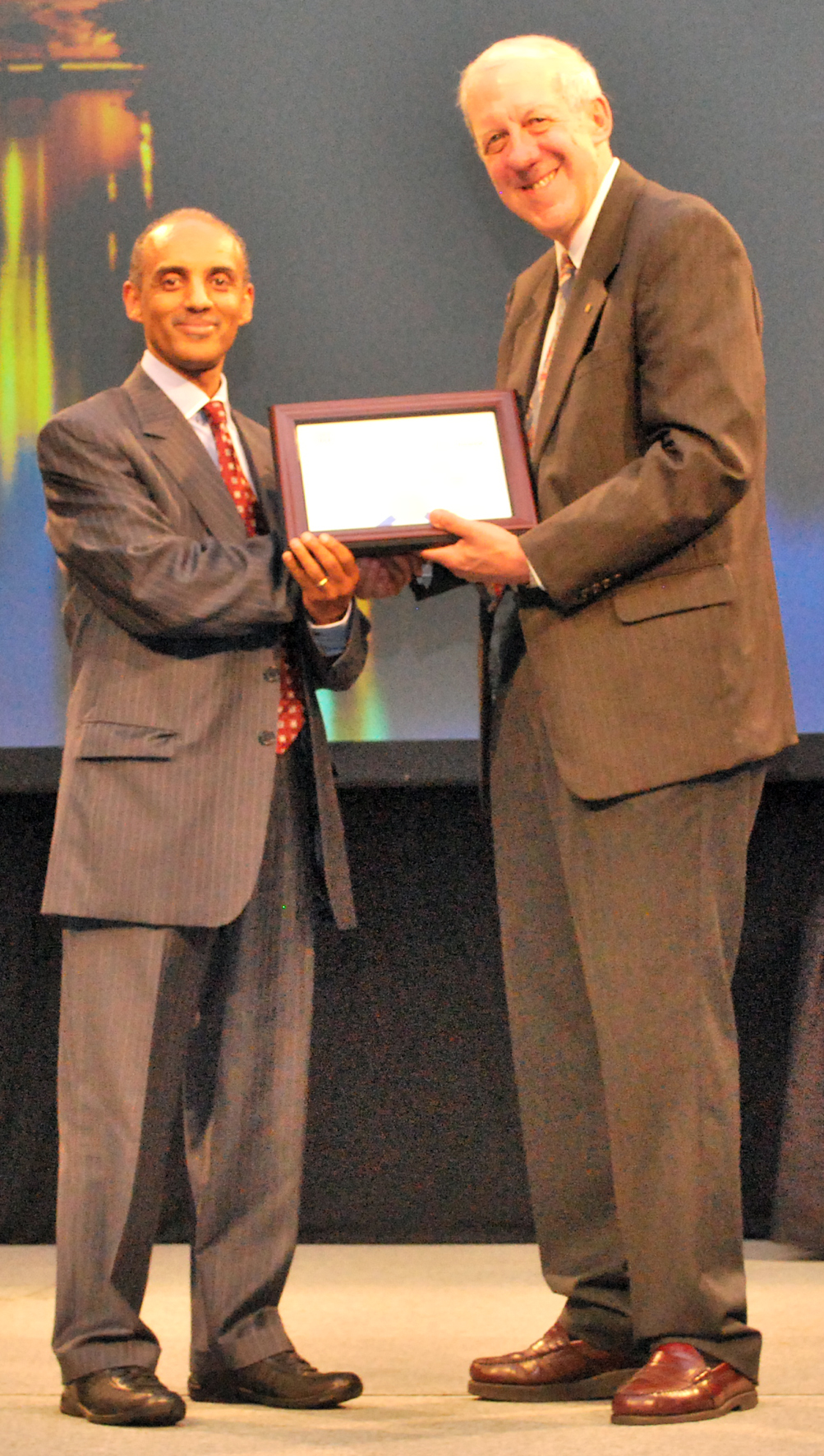 The National Outstanding Teaching Award is presented to Yacob Astatke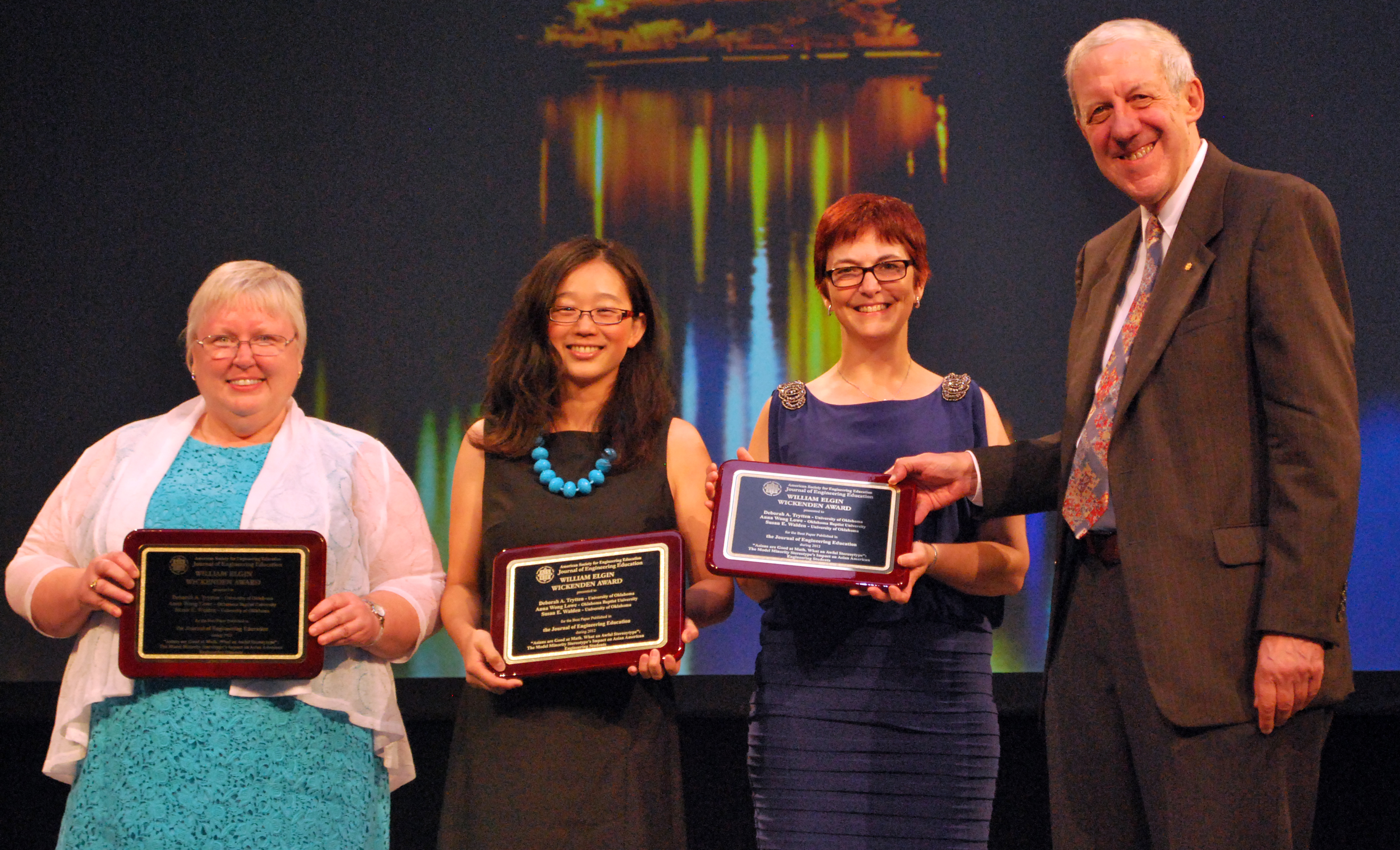 The William Elgin Wickenden Award is awarded to Deborah A. Trytten, Anna Wong Lowe, and Susan E. Walden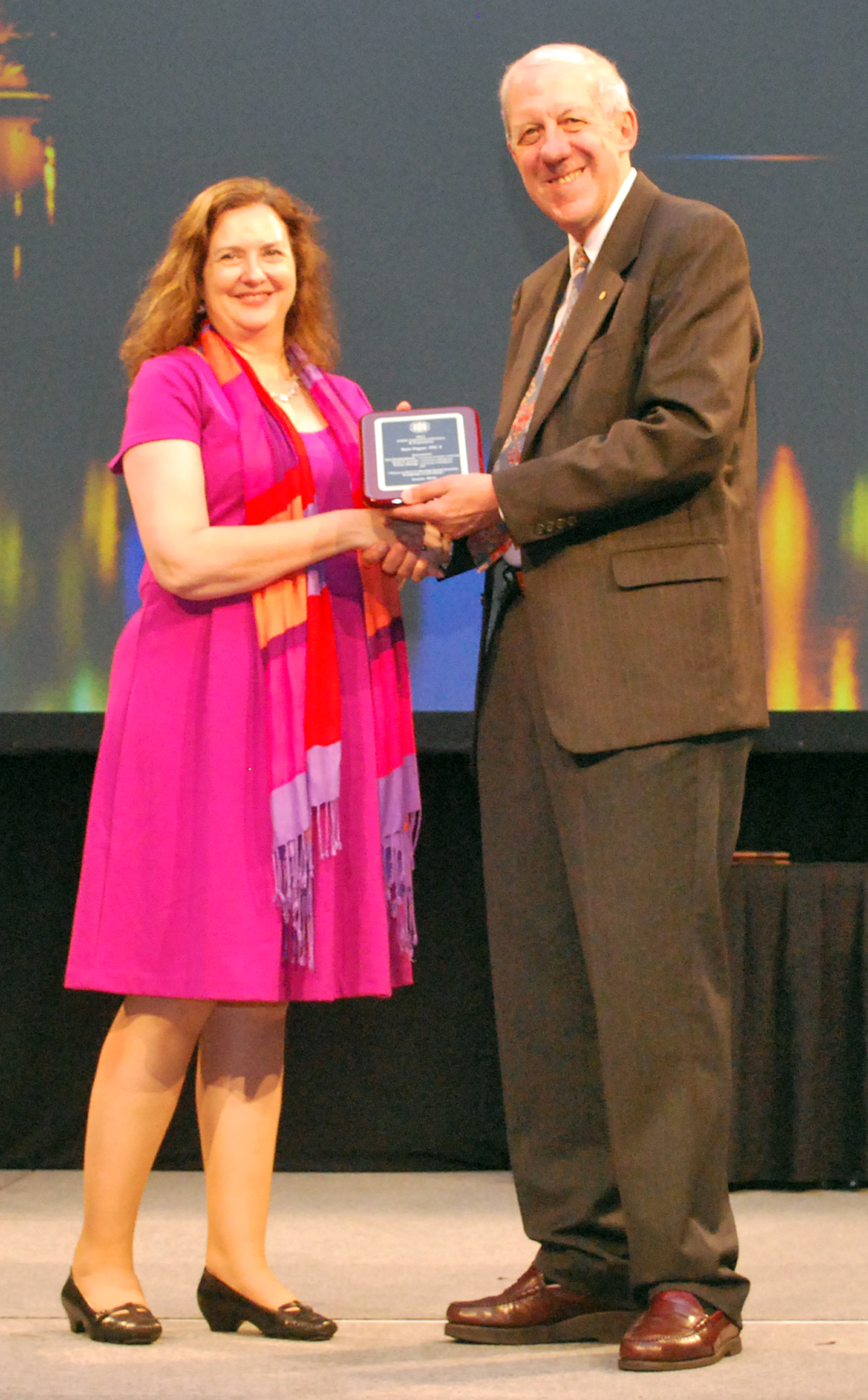 Best Zone Paper
Best Paper, PIC I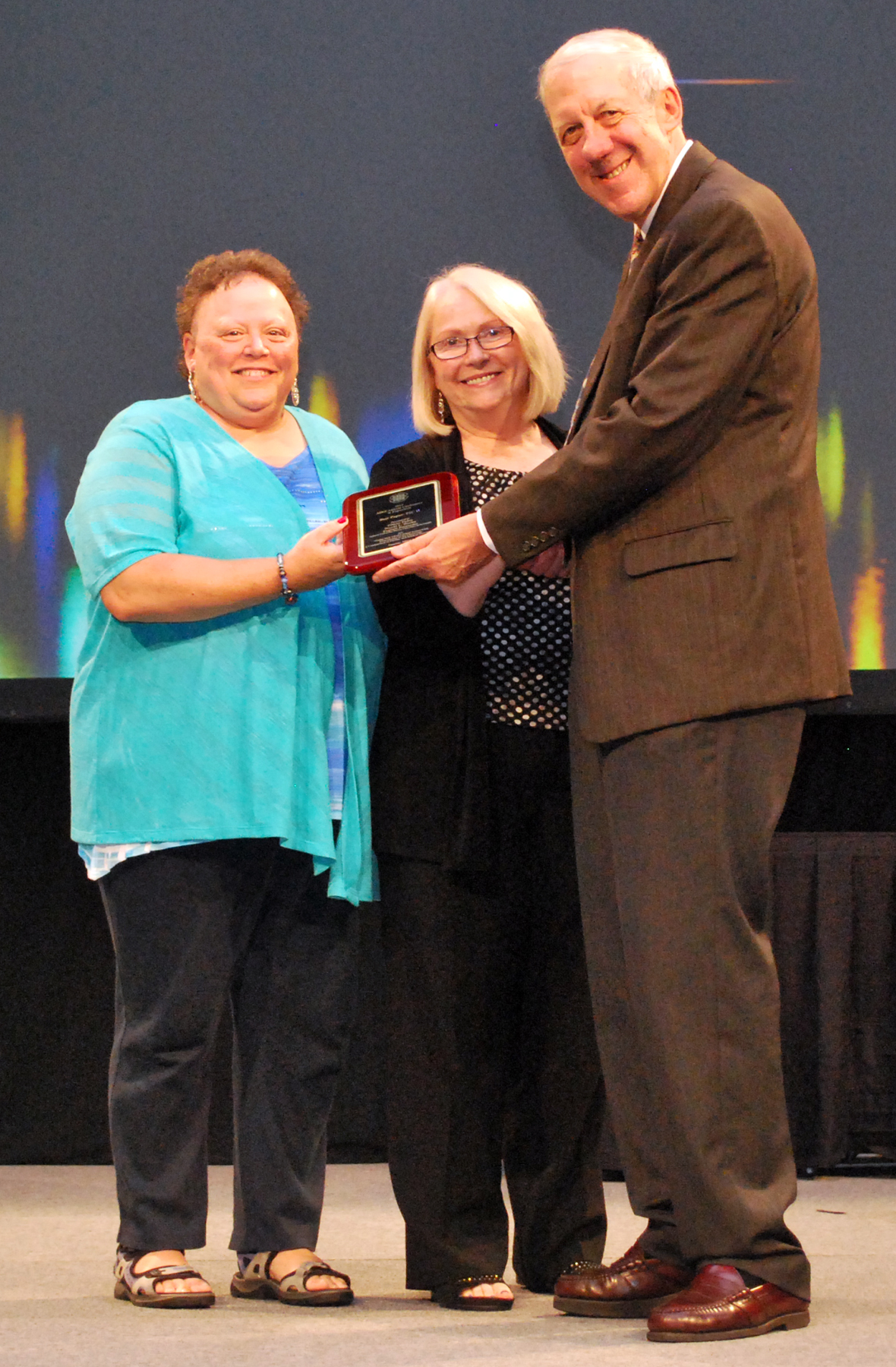 Best Paper, PIC II
Best Paper, PIC III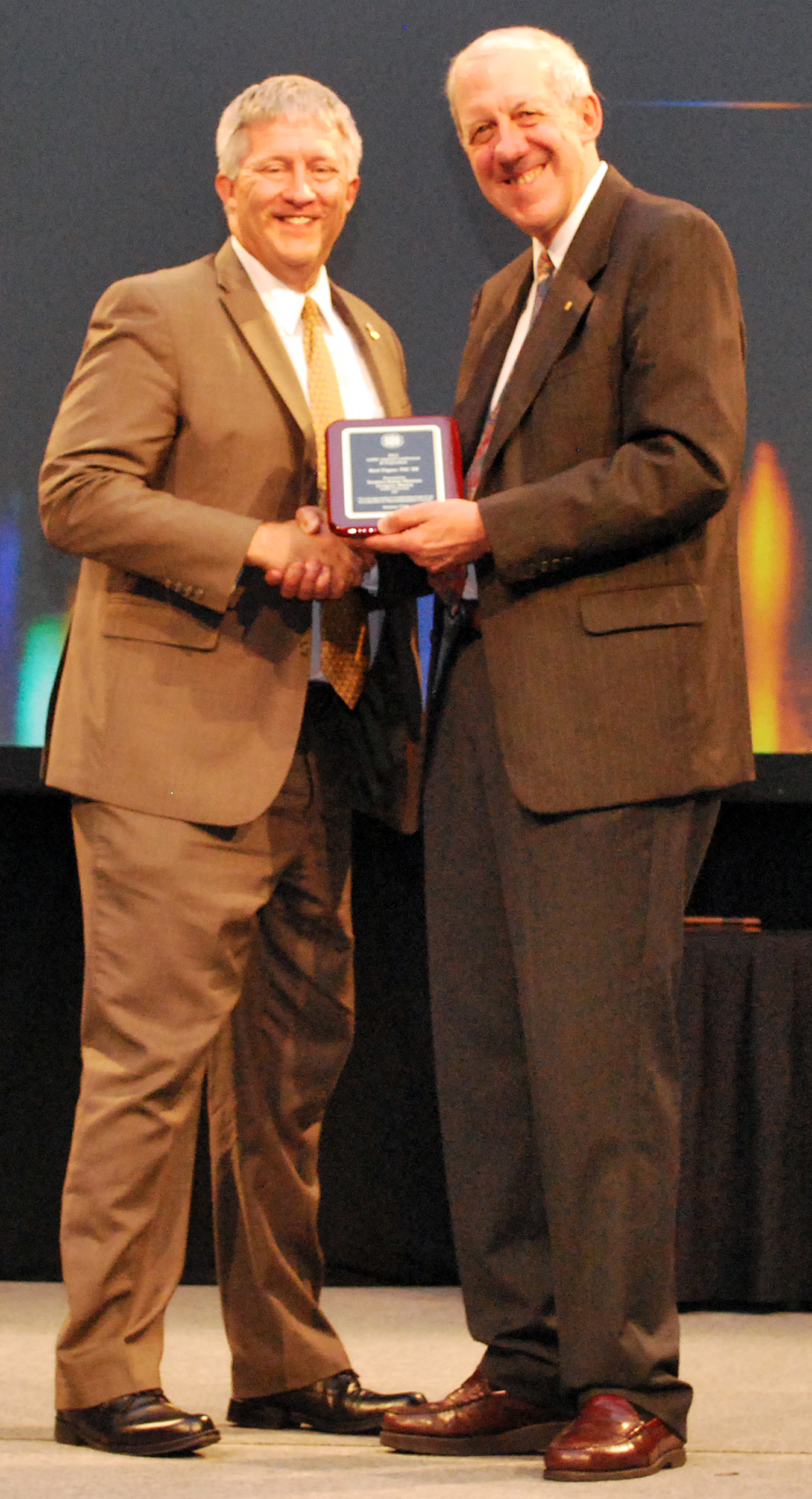 Best Paper, PIC IV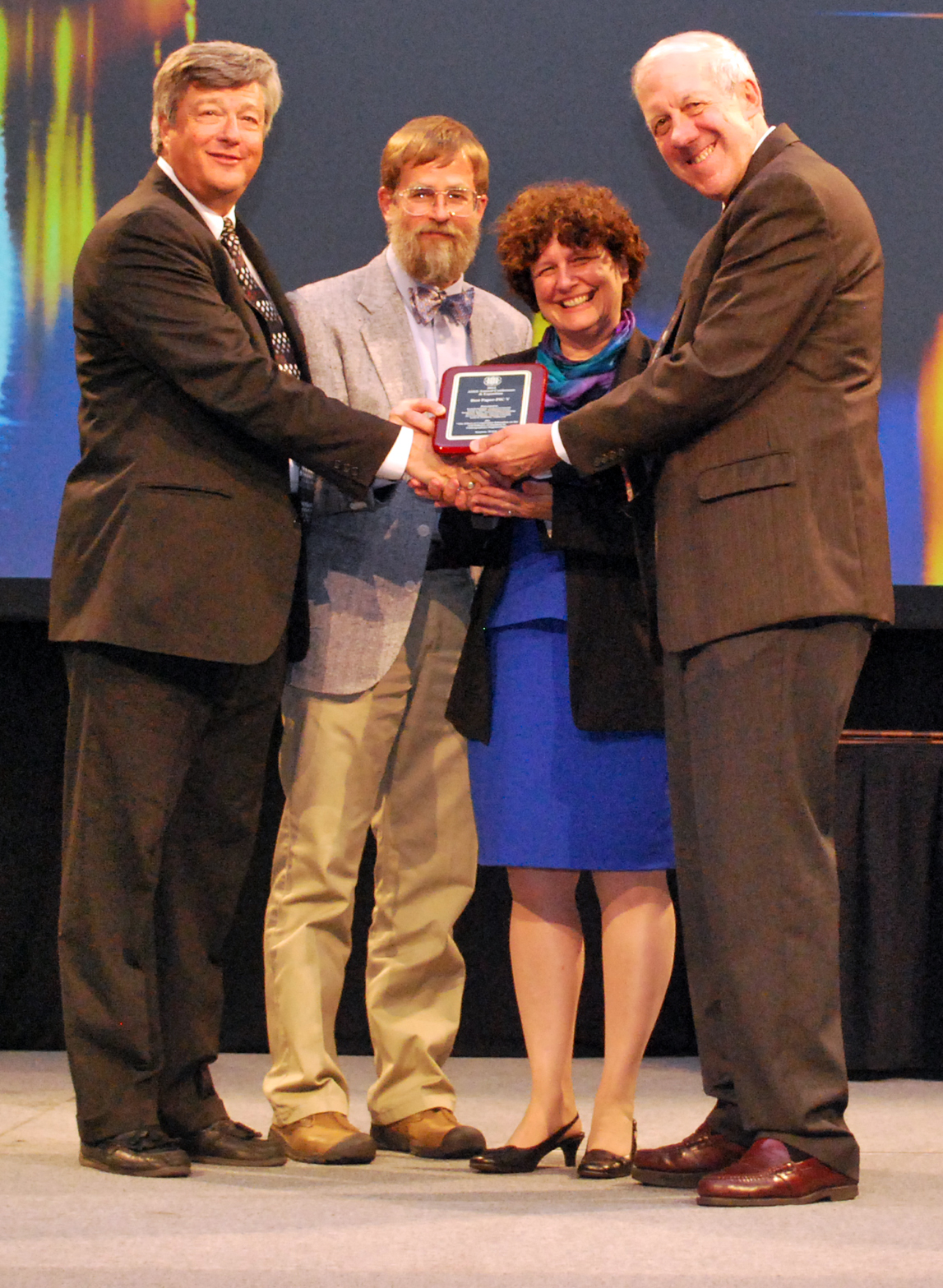 Best Paper, PIC V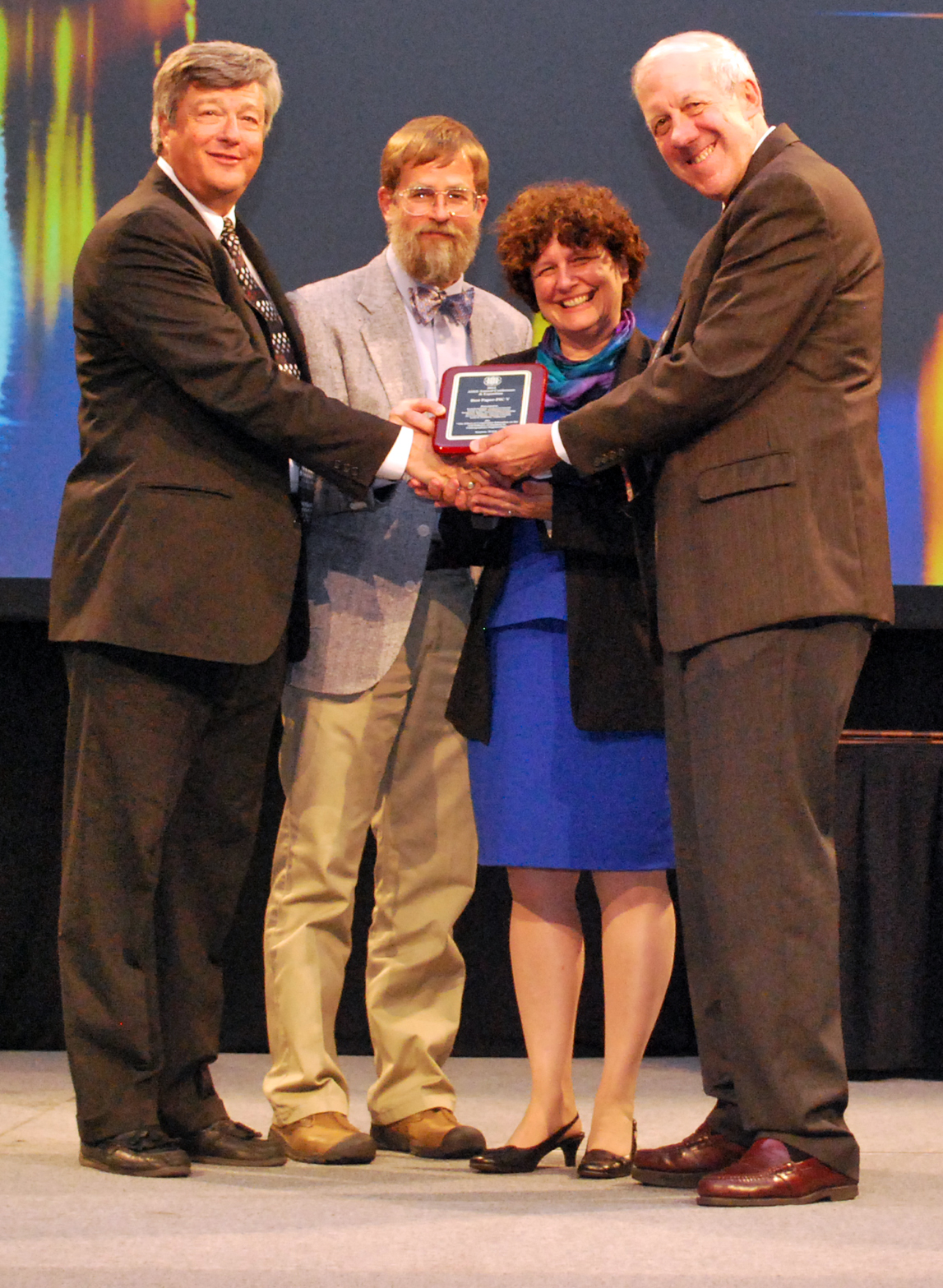 Best 2012 Conference Paper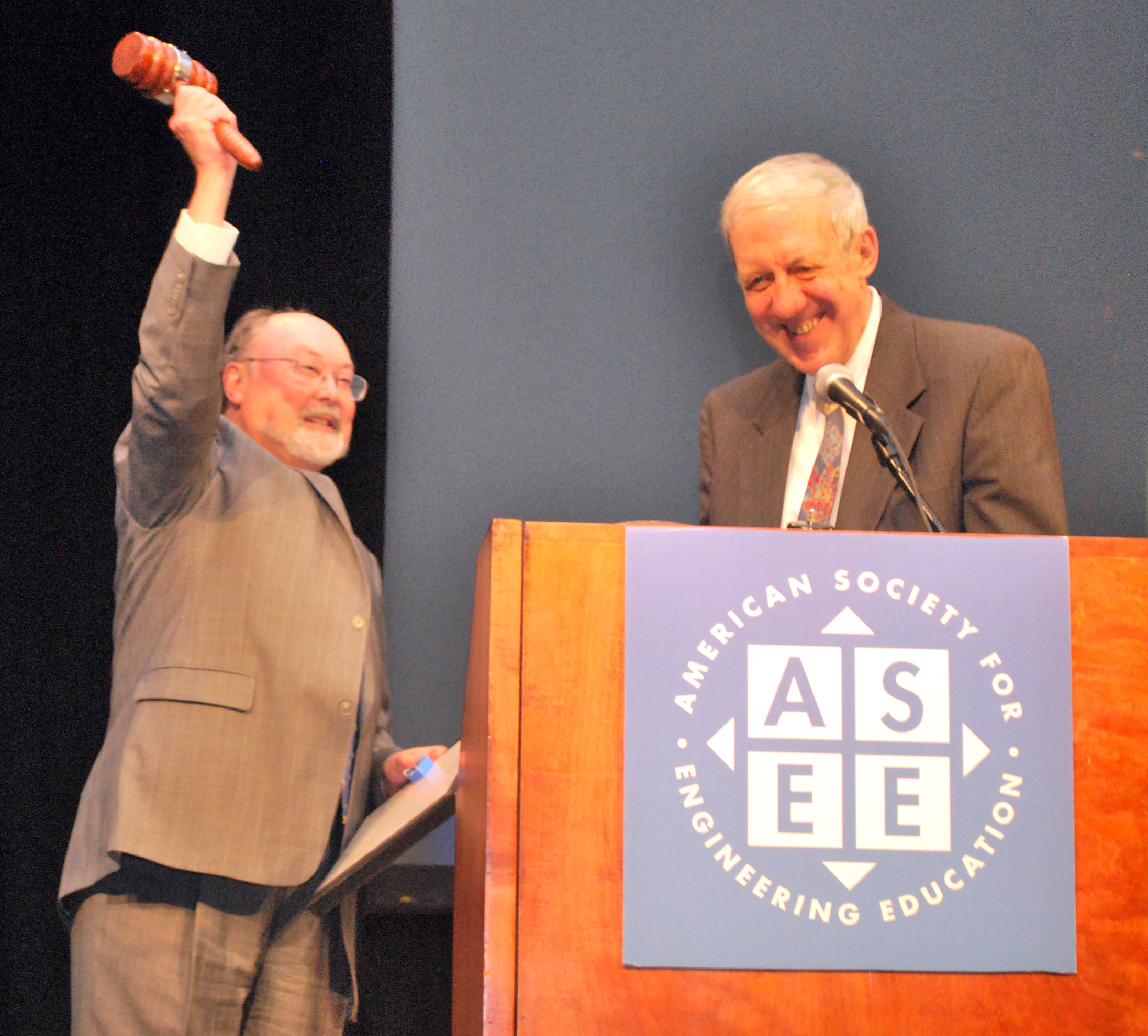 Kenneth F. Galloway has received the gavel from Walter W. Buchanan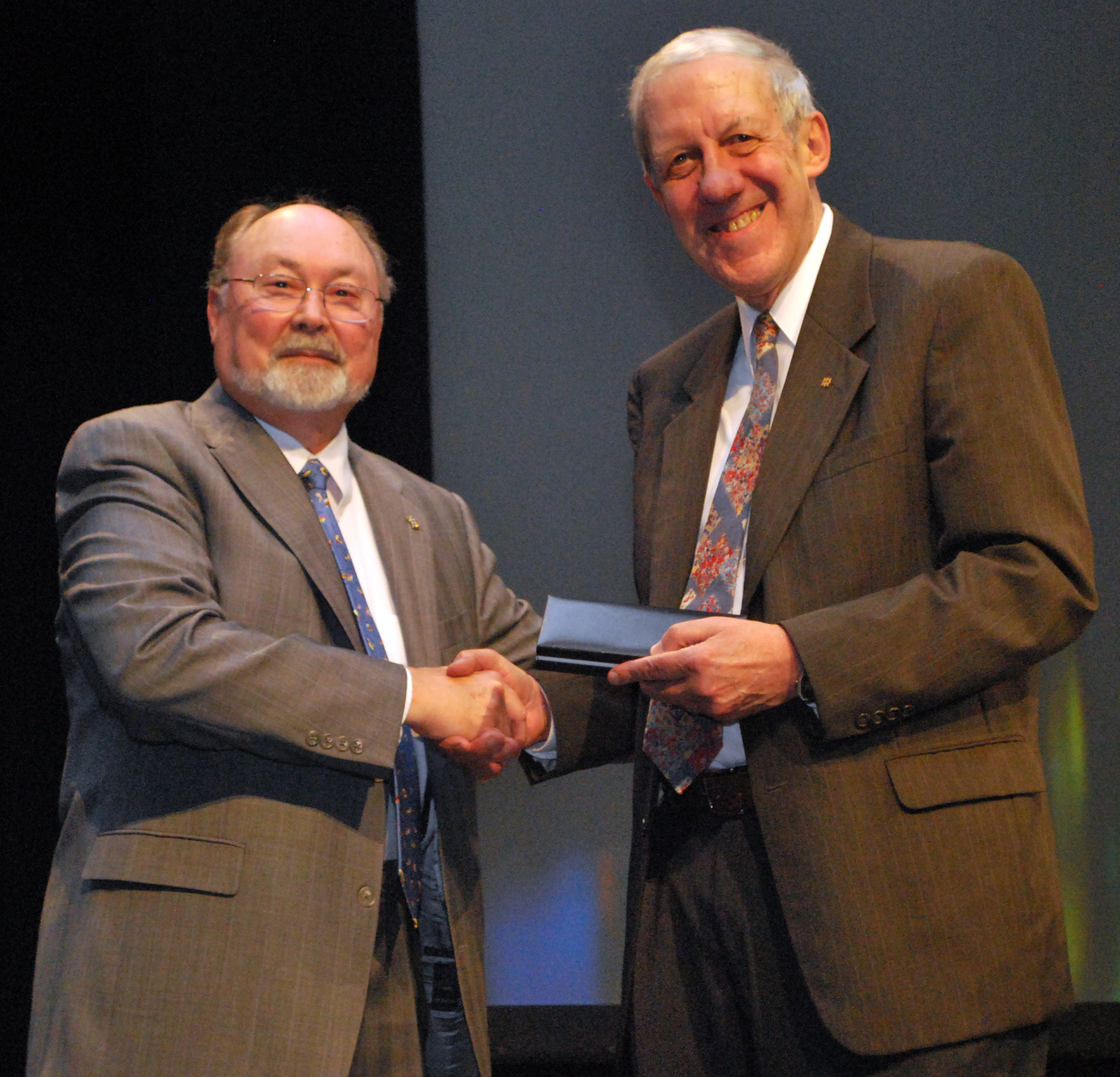 Kenneth F. Galloway presents a memento to Walter W. Buchanan on behalf of ASEE for his excellent work during his presidency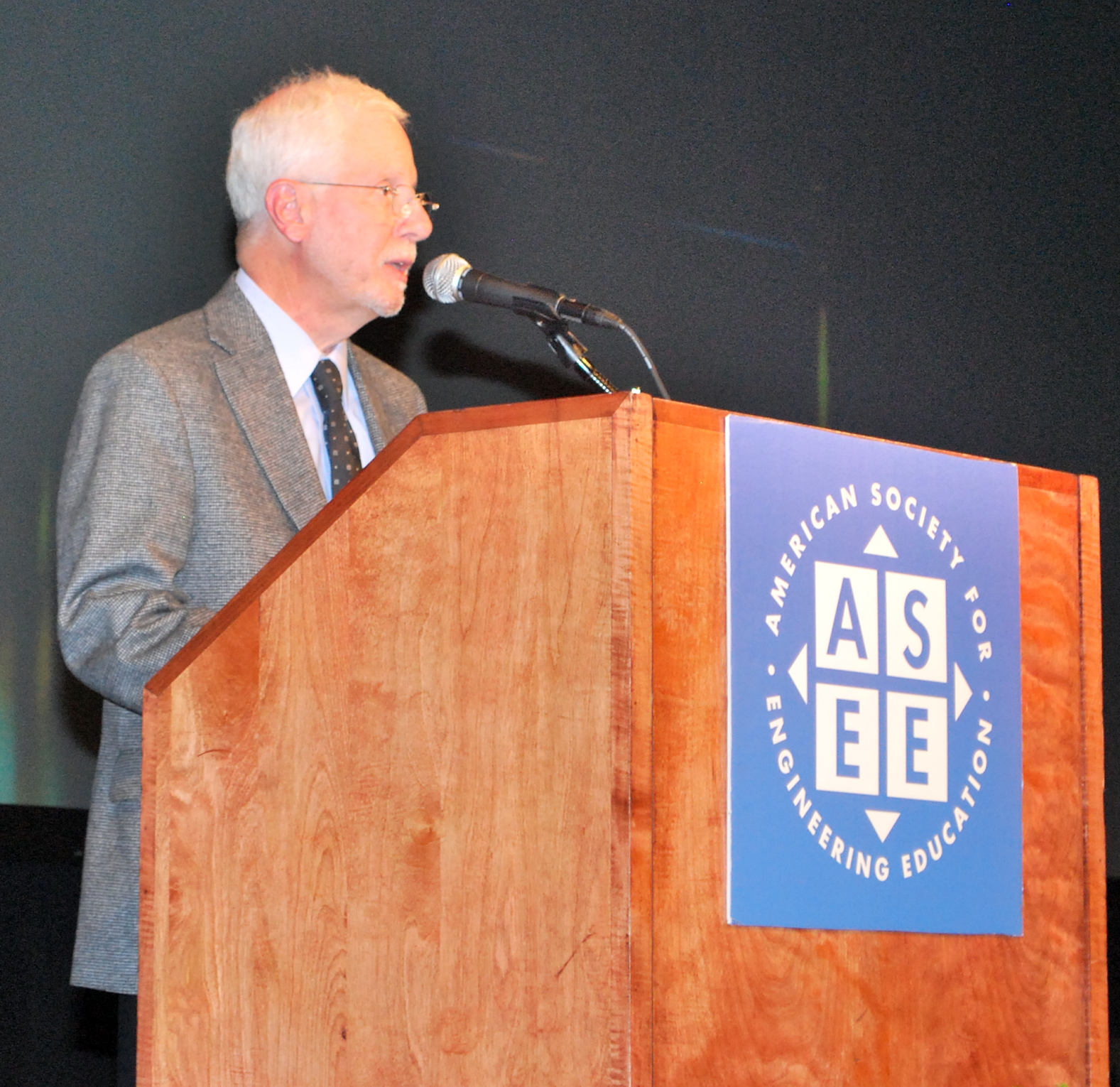 ASEE President-Elect, Nicholas J. Altiero, gives the presentation of The Resolution of Appreciation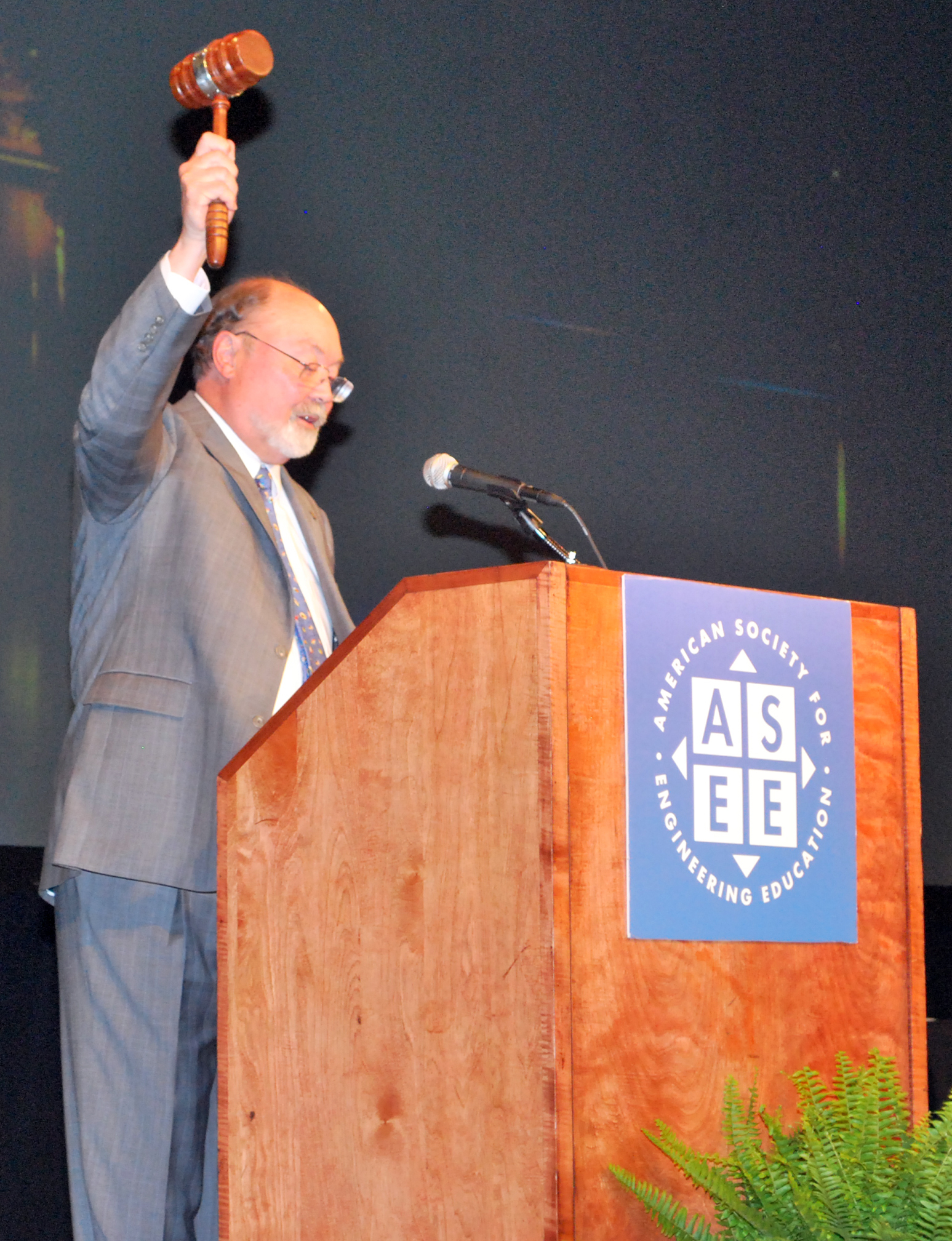 Kenneth F. Galloway bangs the gavel and declares the end of the 2012-2013 ASEE Society Year