Sunday, June 23
It's opening day! Registration is in Exhibit Hall A1 from 7 a.m. to 7 p.m. Exhibits will be open from 6 to 7:30 p.m. Sunday evening. Limited WIFI is available in the Exhibit Hall, with visitors requested to limit their connectivity to 15 minutes. WiFi zones can be found in public areas of the Omni CNN Center Hotel.
Sunday's highlights include  workshops on first year engineering programs; the K-12 Next Generation Science Standards; and strategies for enhancing student teamwork, innovation, and creativity. Separate morning and afternoon workshops will be held on sustainability engineering curricula.
Note: The Department of Energy workshop scheduled for 1:00 to 4:00 p.m. today has been cancelled.
For titles, times, and locations of all workshops and other events, visit the online session locator. You can build an individual matrix or use a keyword search to find topics of interest.
Tweeting? Use #ASEEAnnual to connect and share thoughts on the conference. Follow @ASEEConferences for more information.
Also check out ASEE TV – a partnership with production company WebsEdge to create two daily programs, "Thought Leadership" and "Conference News," highlighting best practices and innovations in engineering and engineering technology education.
Highlights from Sunday:
A flurry of activity, exchange, and great conversations animated the day's workshops and social events. One popular session led by Frank Vahid of California, Riverside, helped demystify MOOCS and online learning, while Daniel Tillman of University of Texas, El Paso, demonstrated how 3D printers can spark interest in K-12 learners.
Other highlights included the annual Greet the Stars orientation with ASEE's president and other leaders for new members and first-time conference attendees, the annual ASEE Division Mixer and Focus on Exhibits Welcome Reception, and division business meetings. The evening brings a bustle of receptions, awards dinners, and division gatherings. Check the online session locator to discover where your group is headed.
Stephanie Farrell (VICE PRESIDENT, MEMBER AFFAIRS INTERIM FIRST VICE PRESIDENT)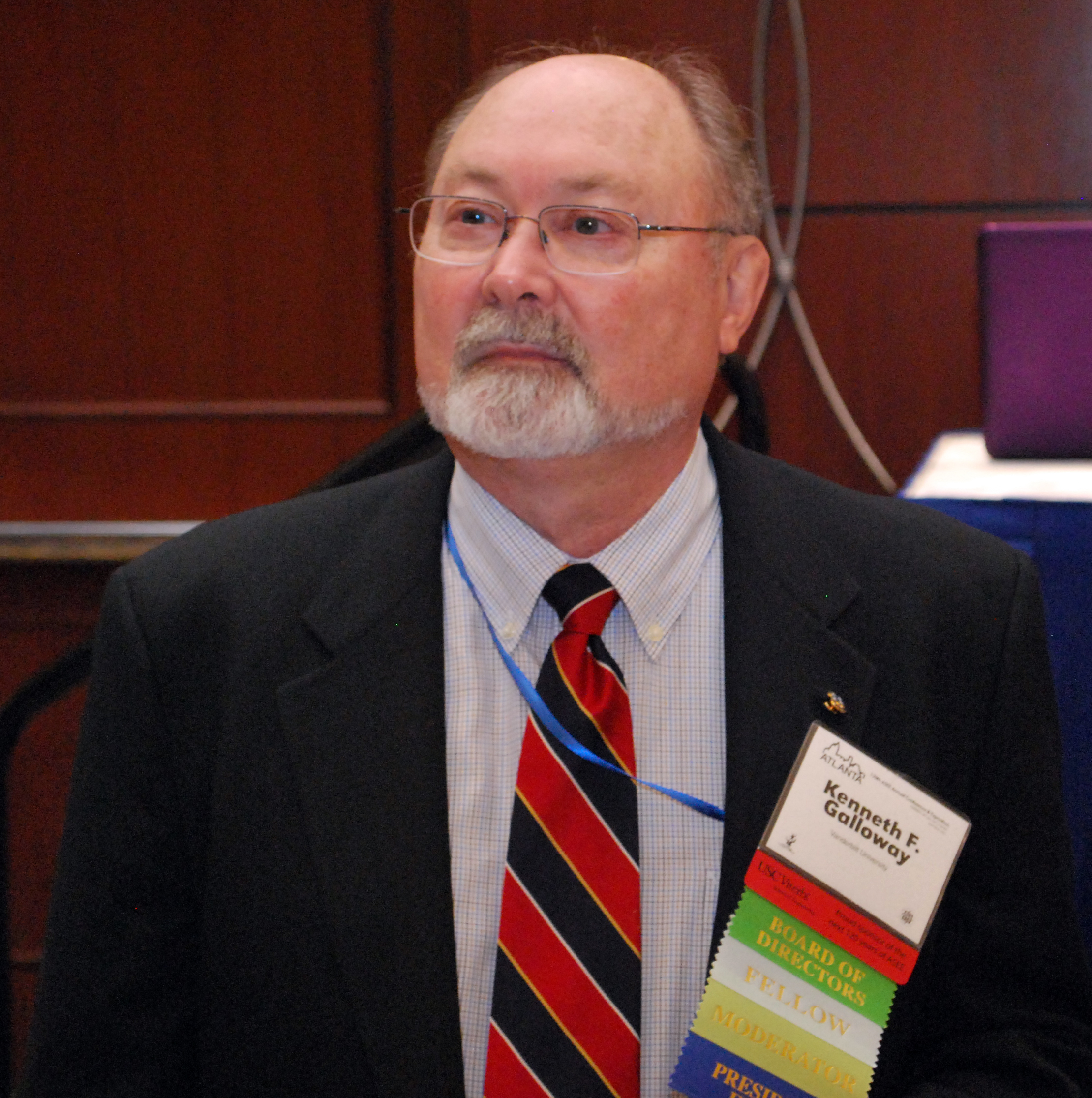 Kenneth F. Galloway (PRESIDENT-ELECT)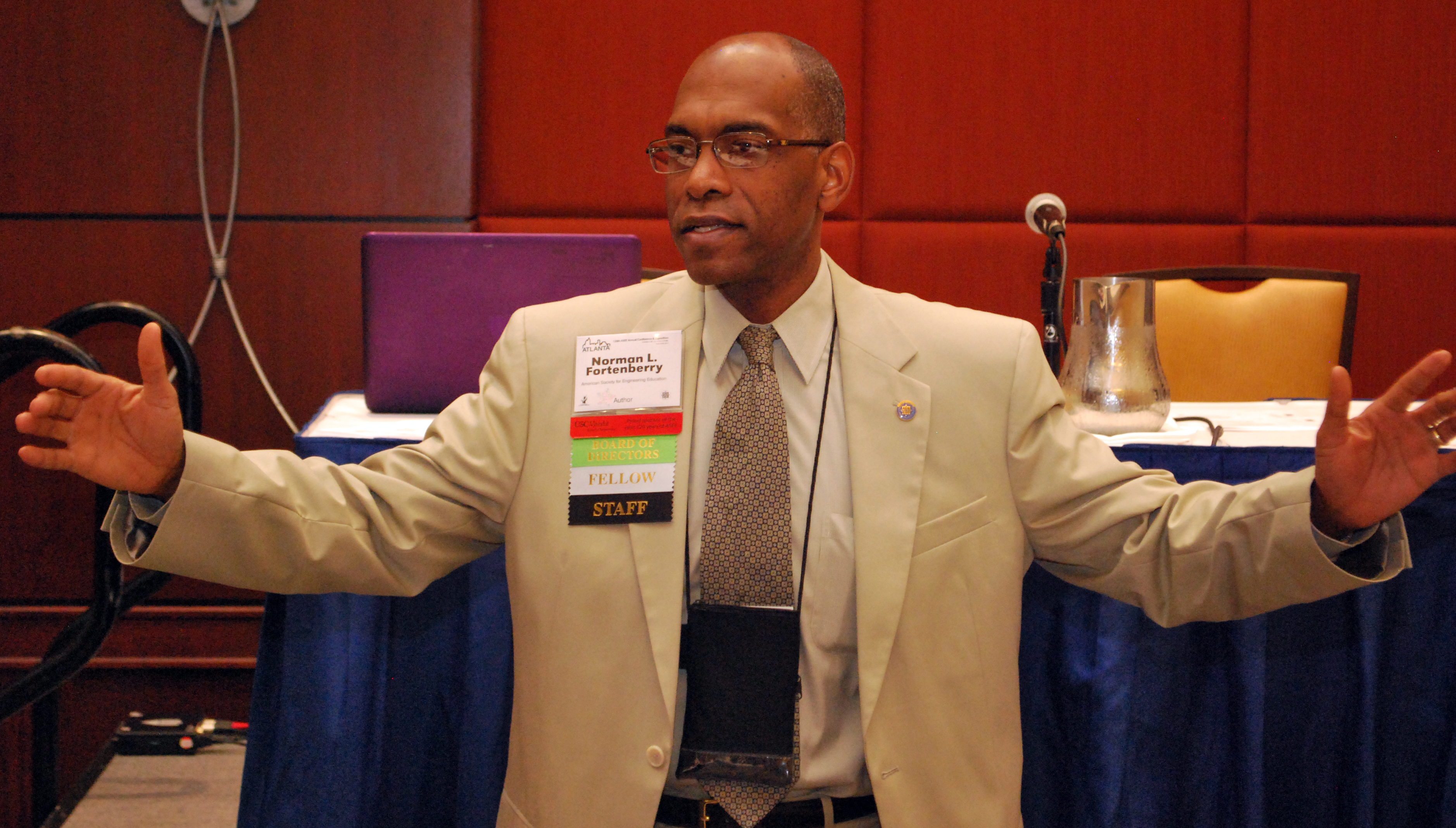 Norman L. Fortenberry (Executive Director)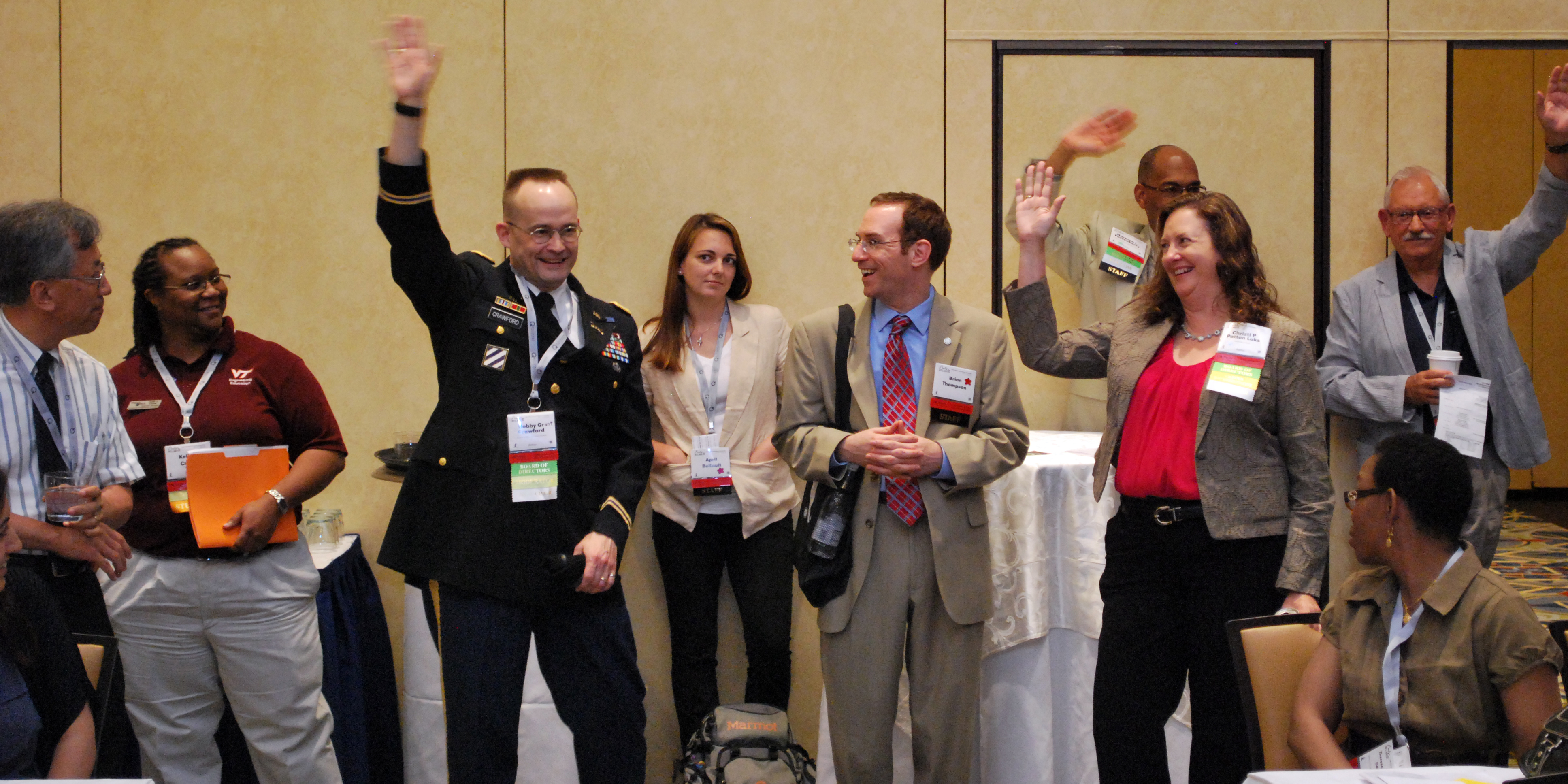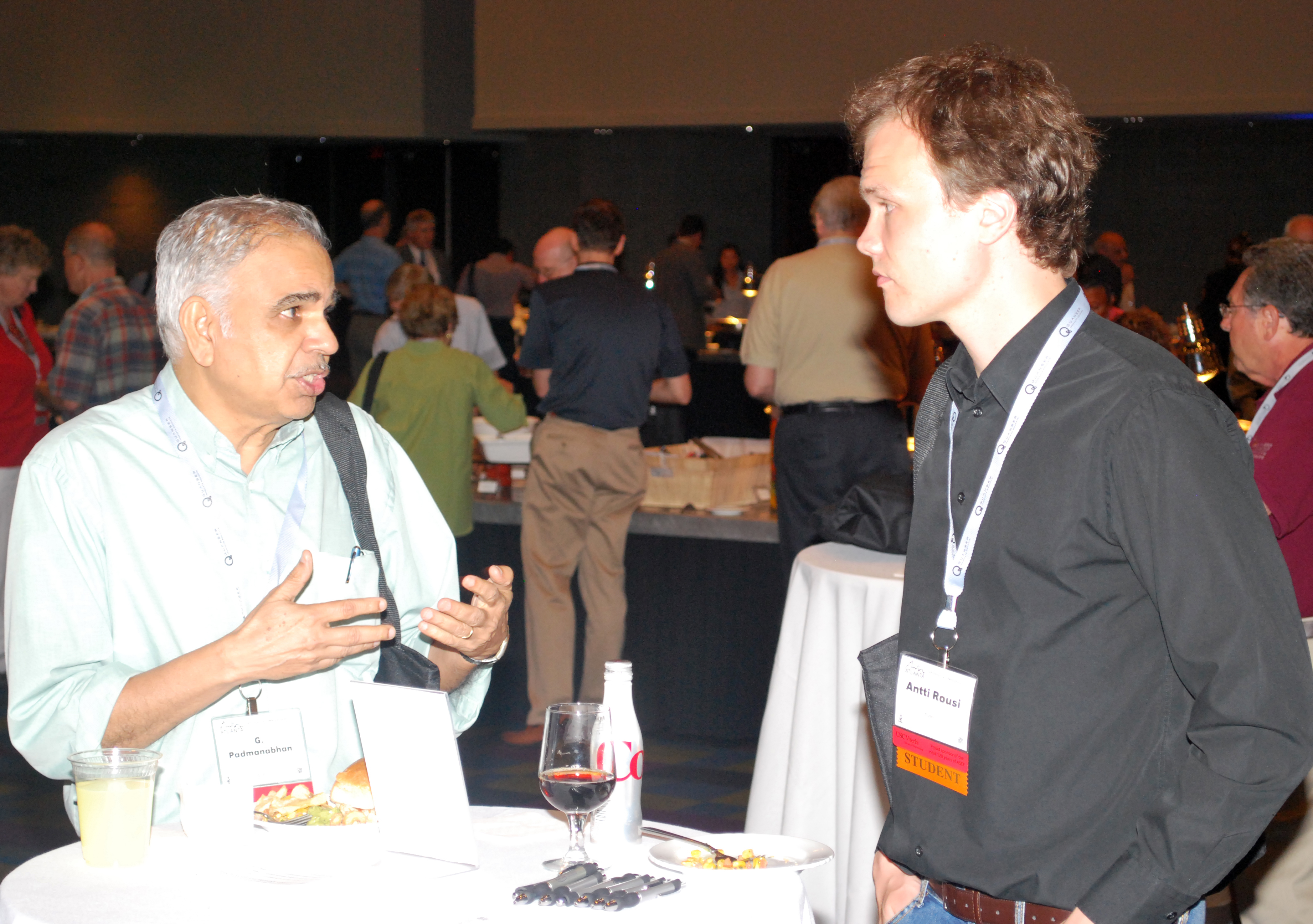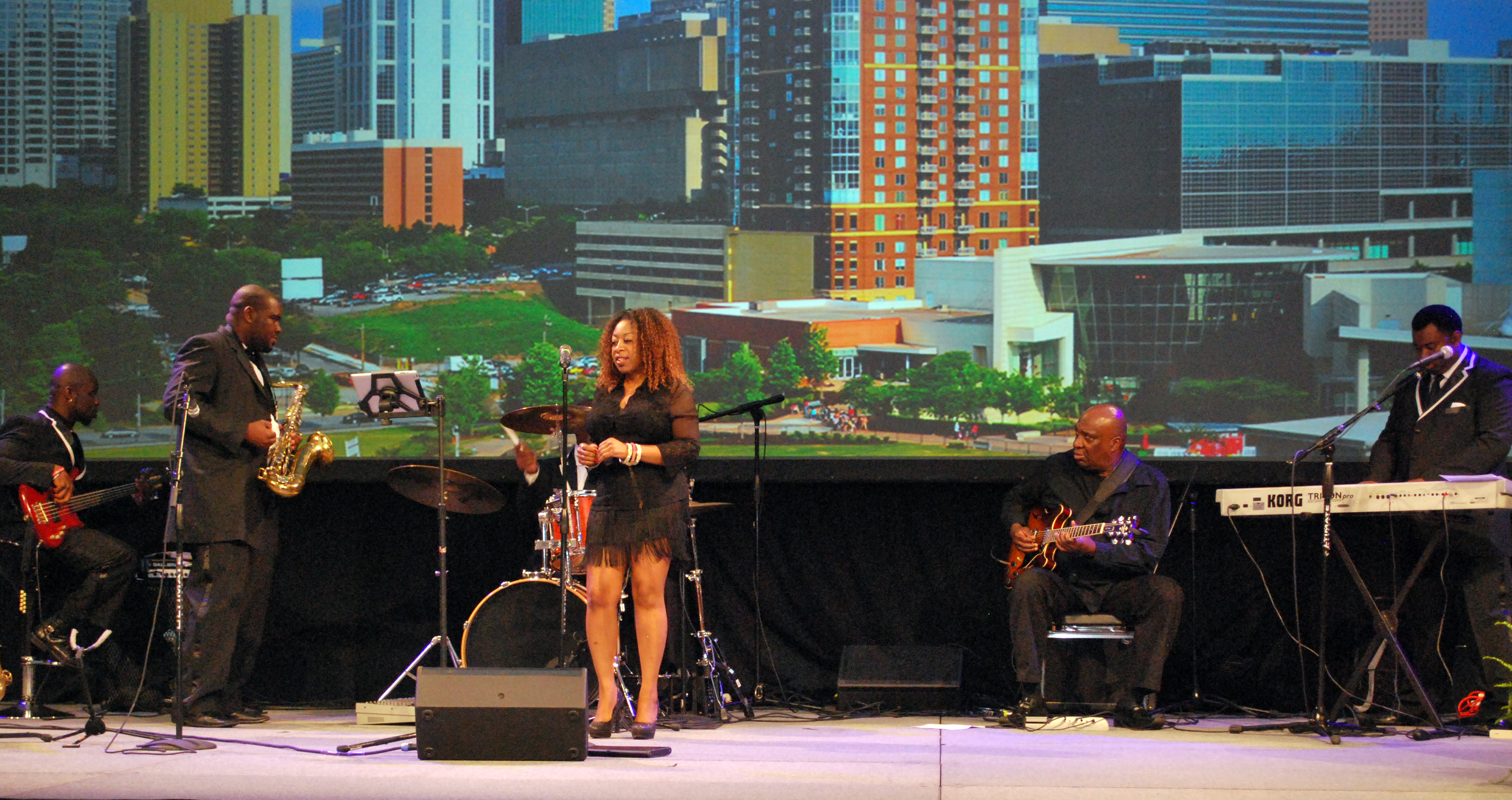 ASEE's Division Mixer Entertainment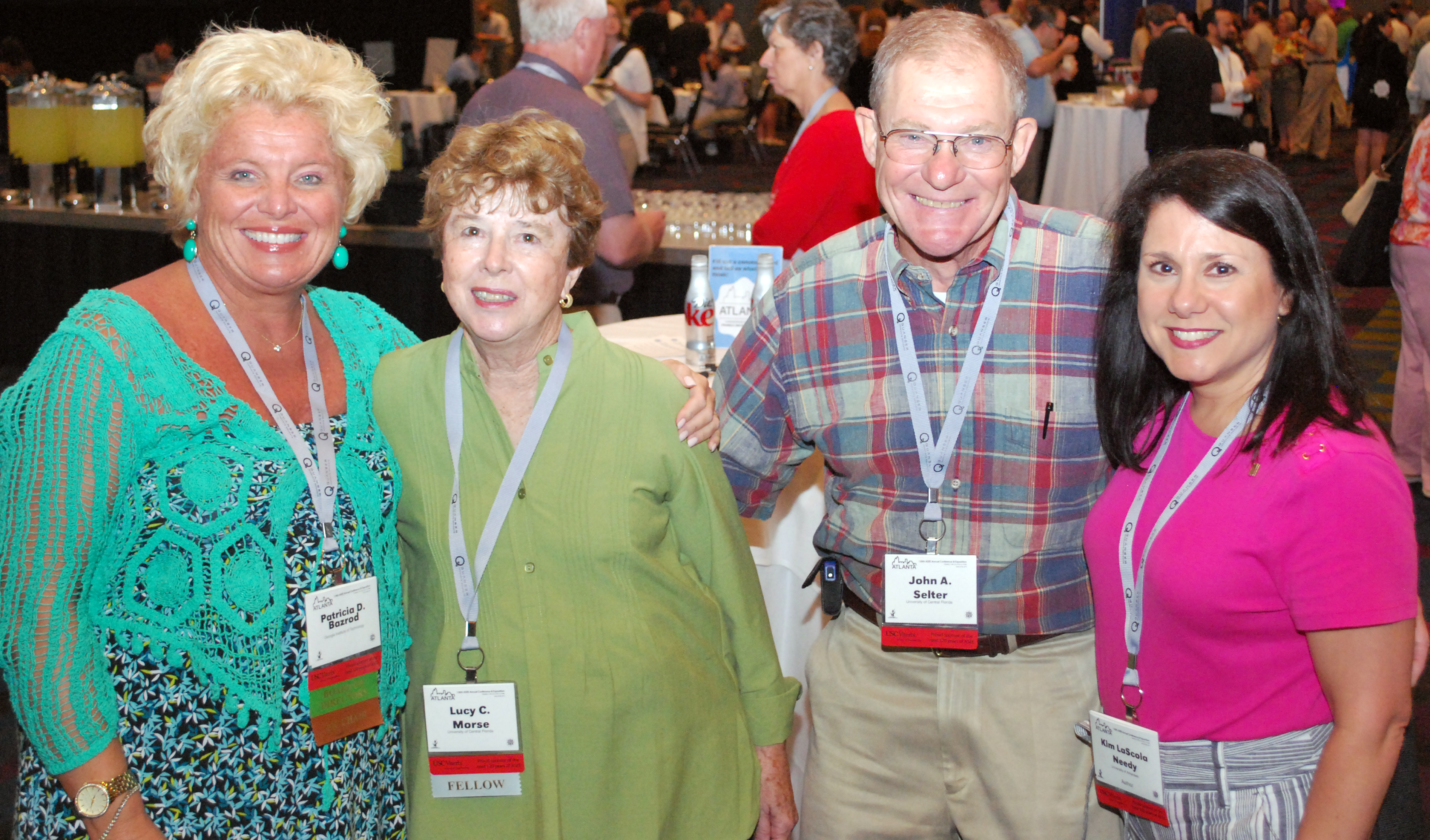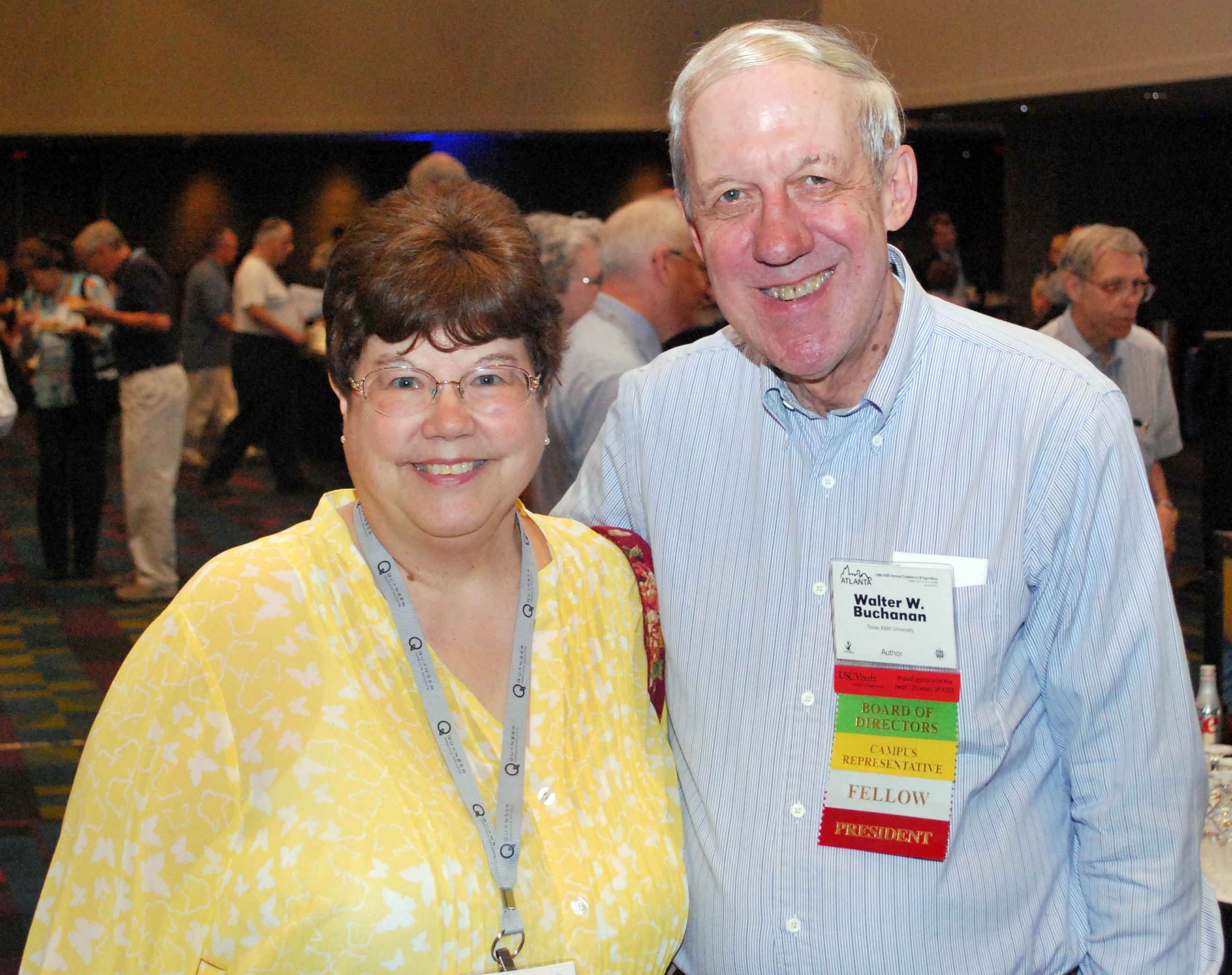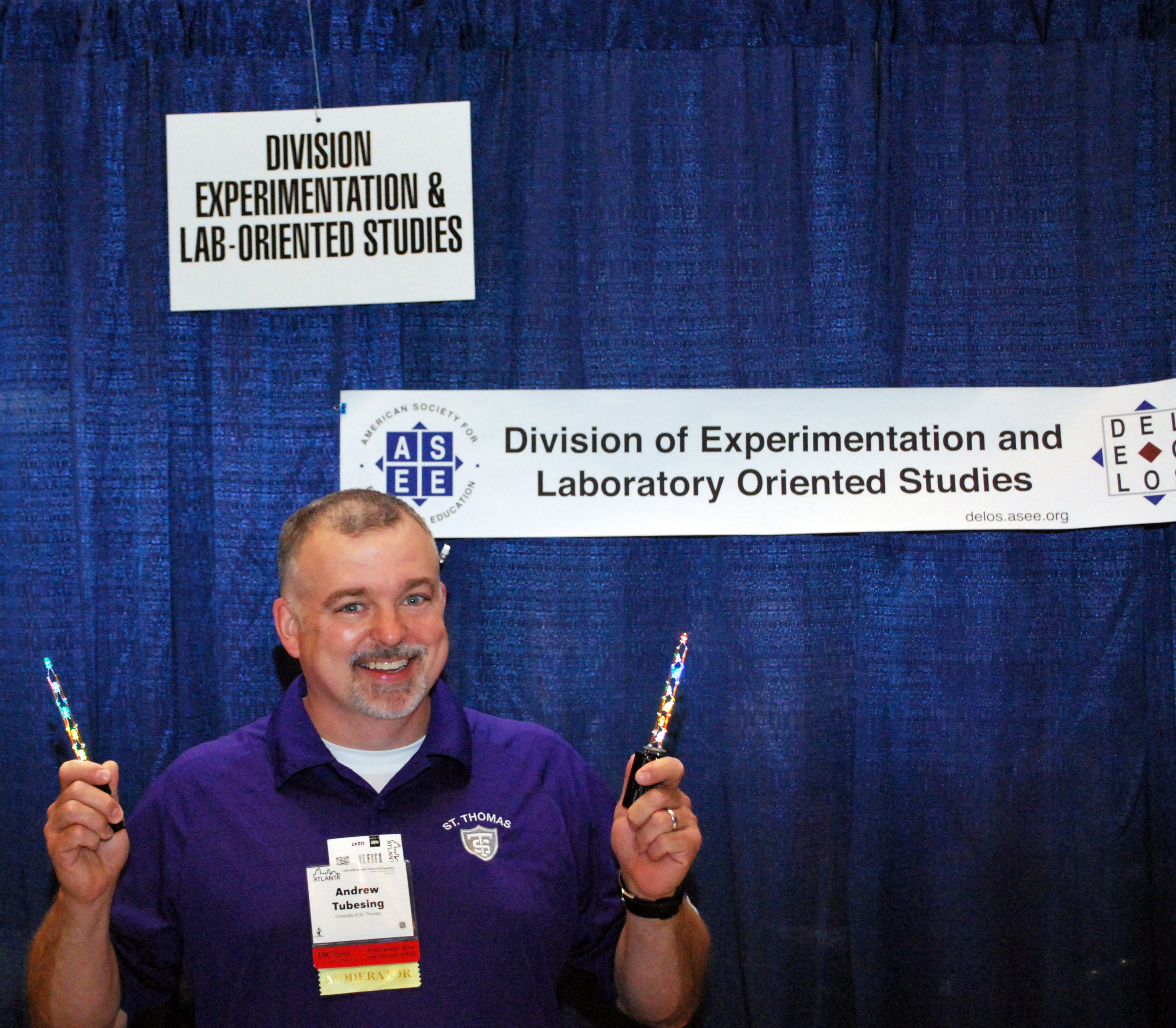 Division of Experimentation and Laboratory Oriented Studies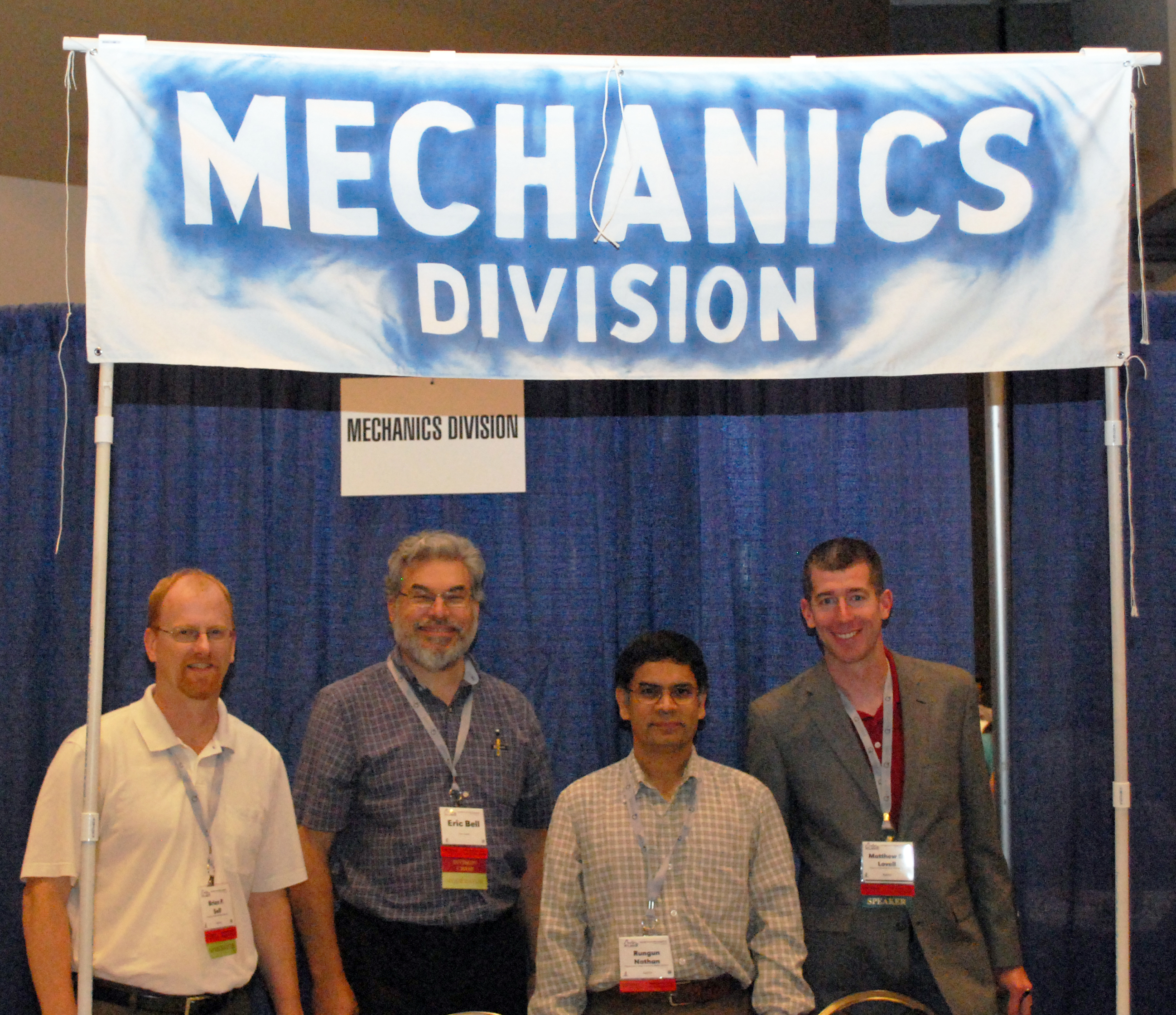 Mechanics Division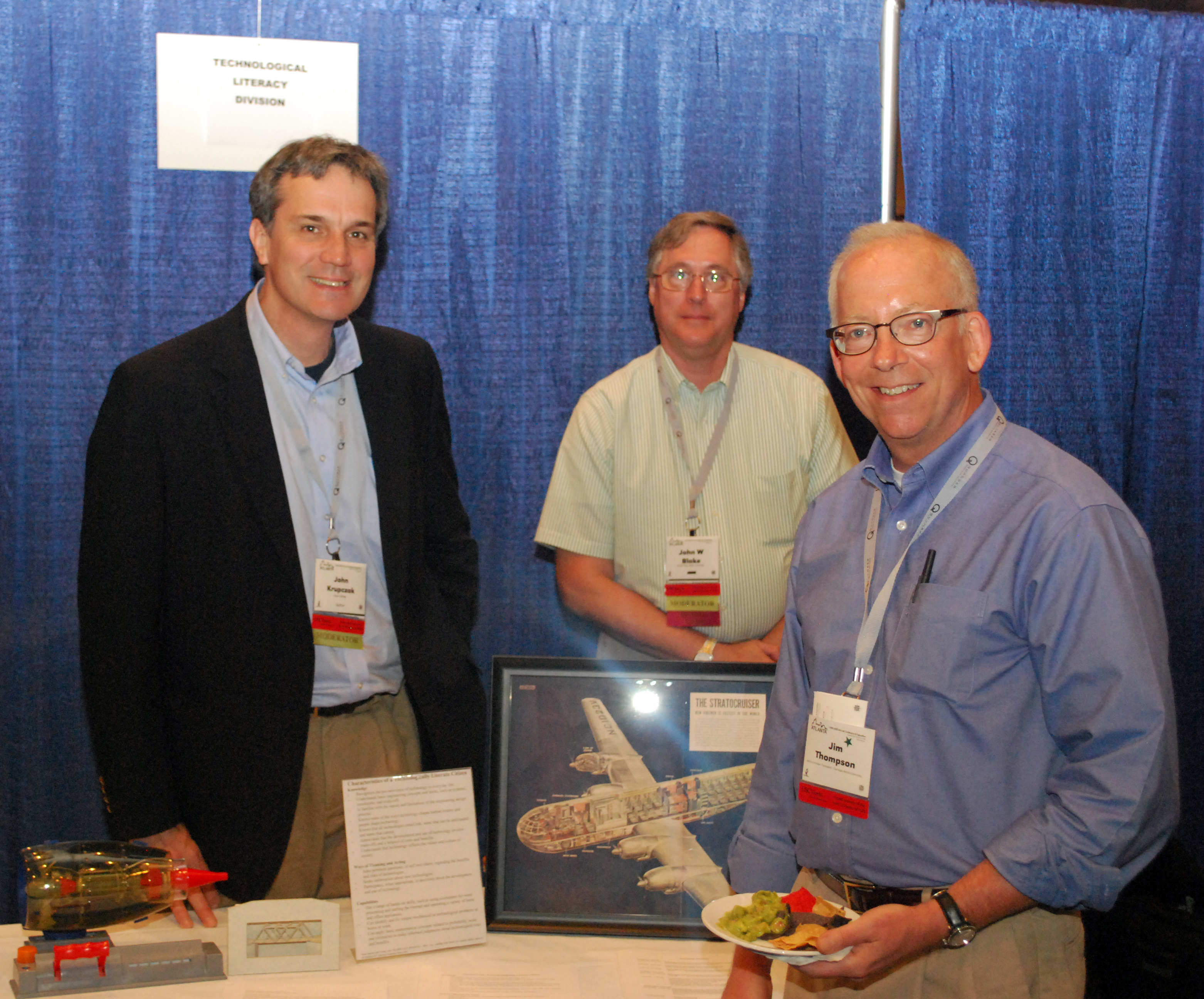 Technological Literacy Division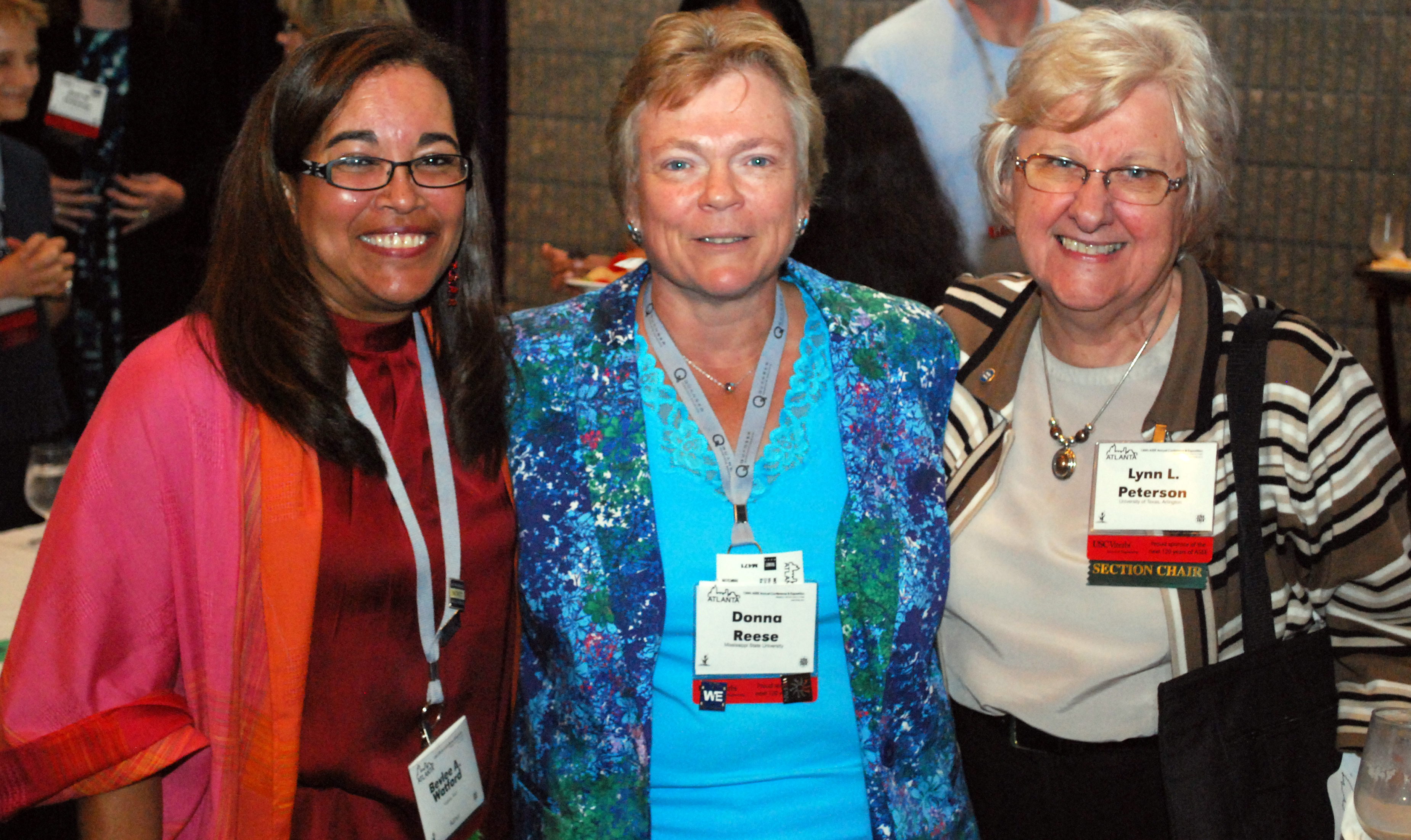 [Focus on Exhibits Welcome Reception]
Exhibit Hall Welcome Reception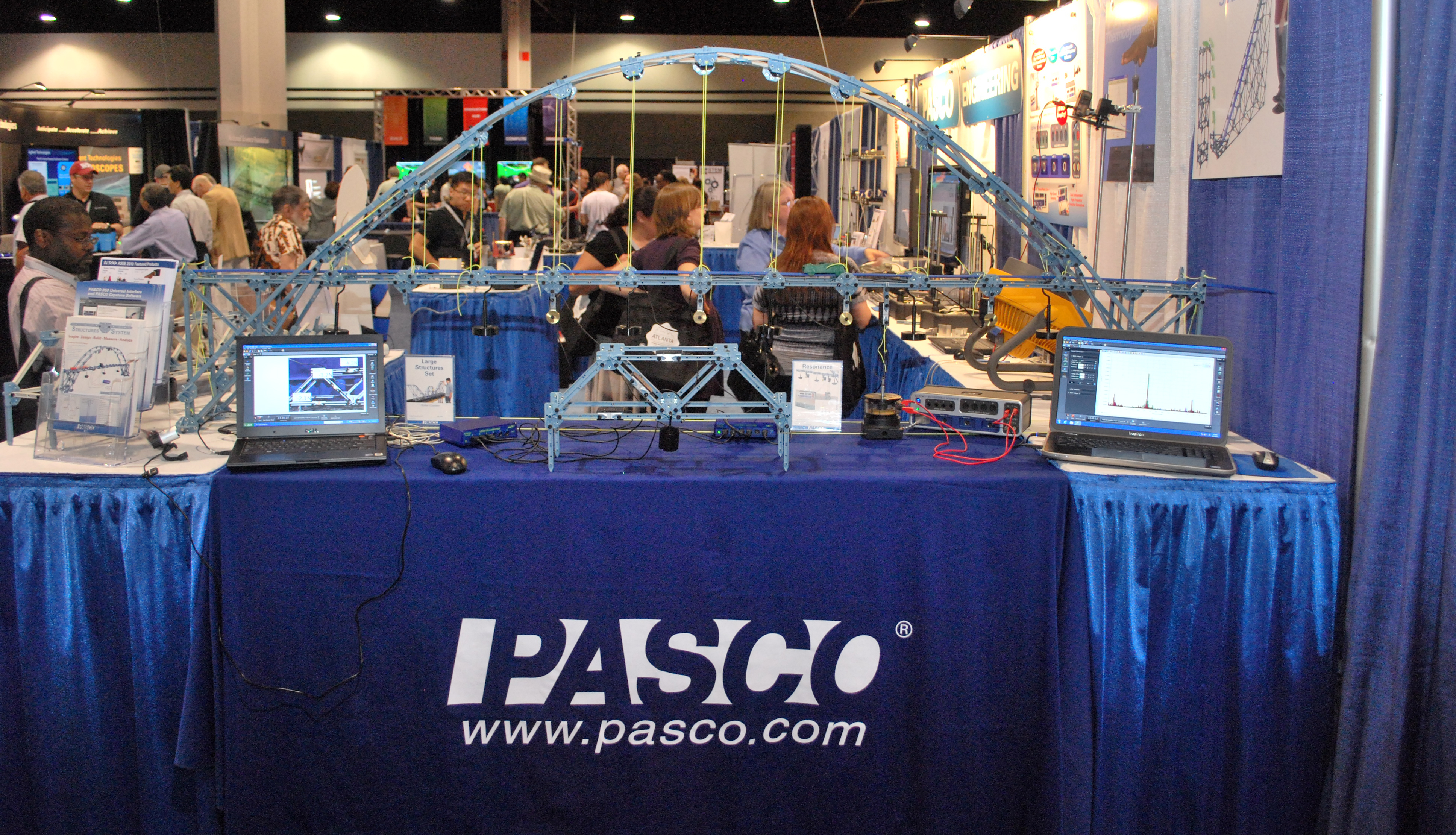 Pasco booth at the Exhibit Hall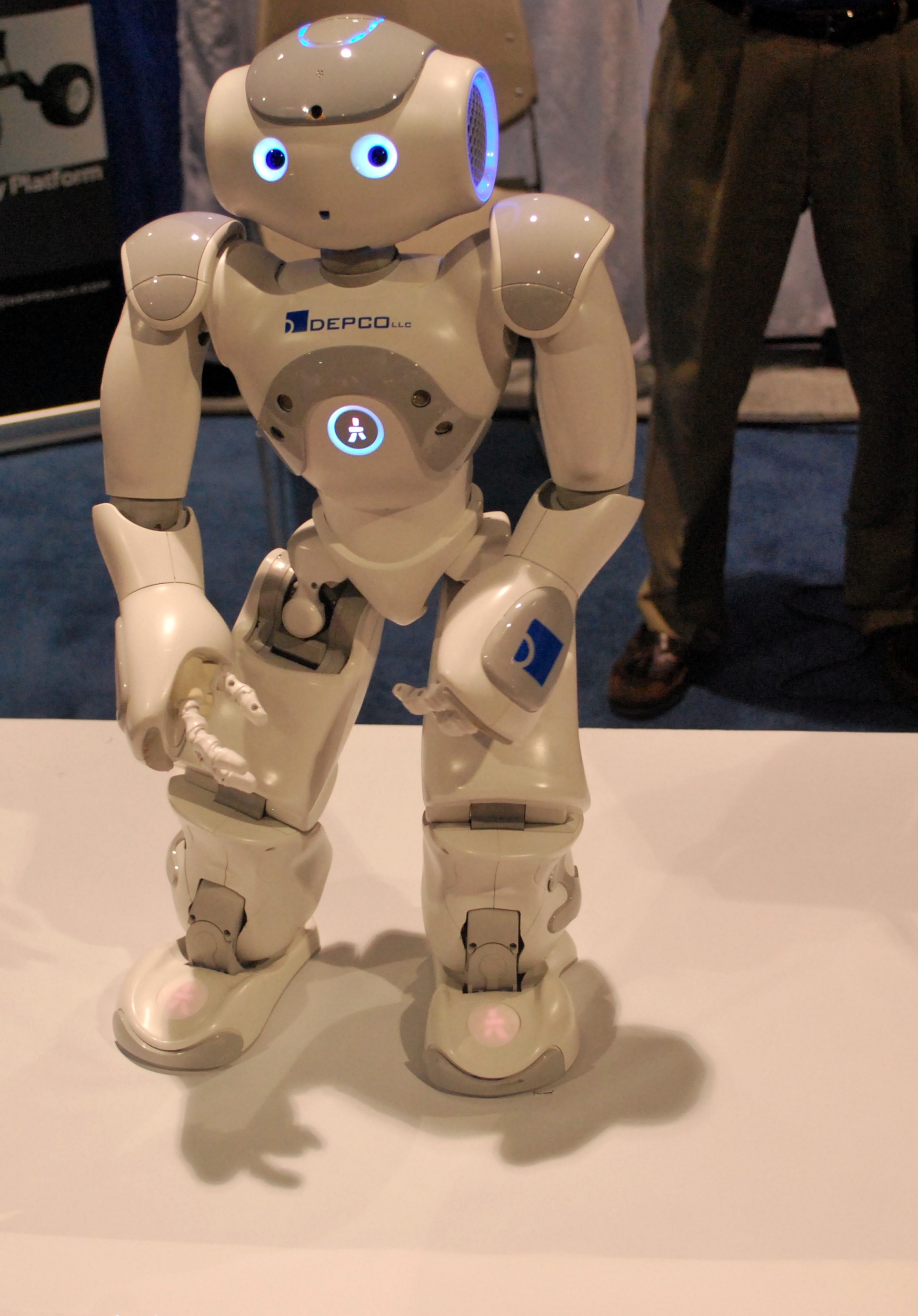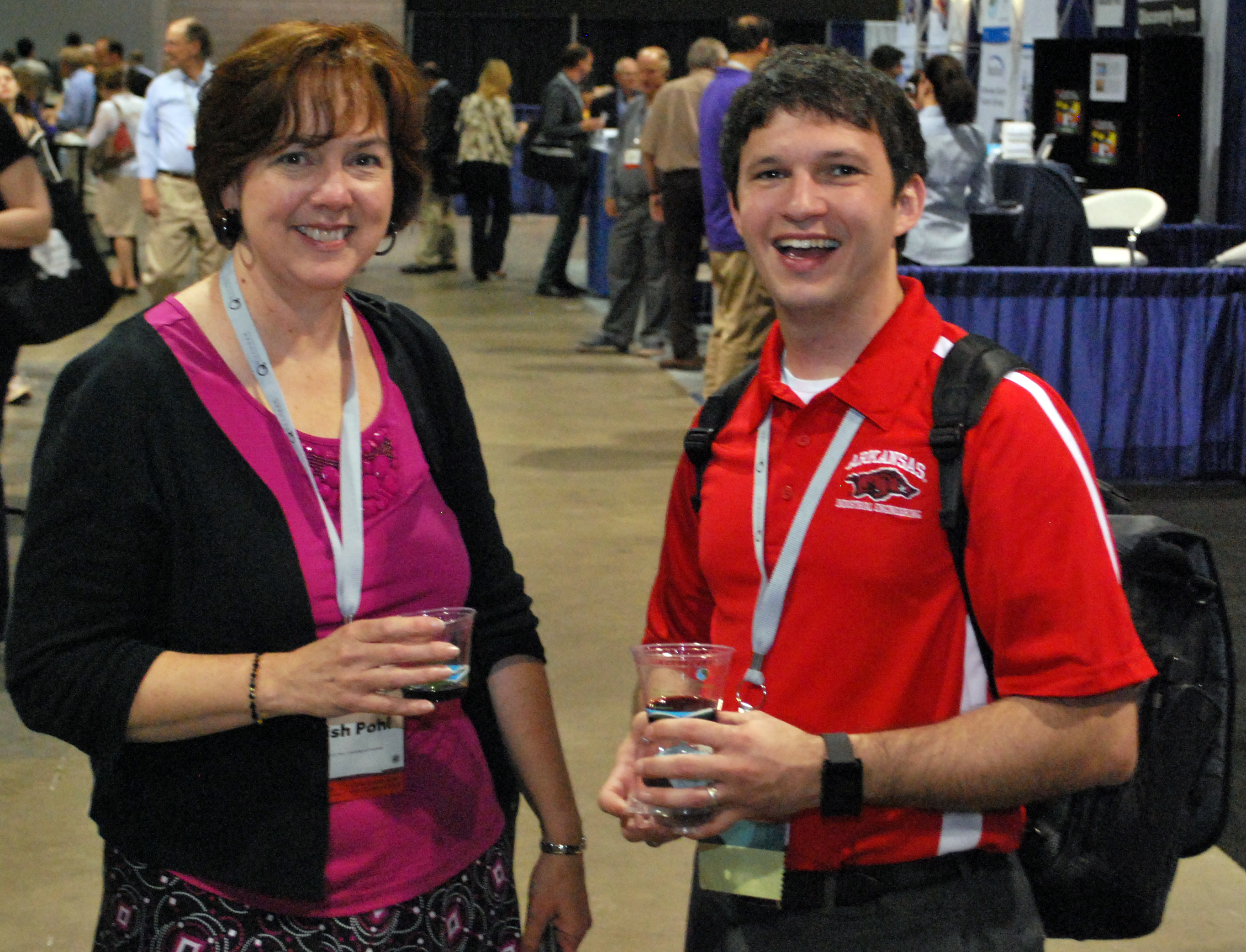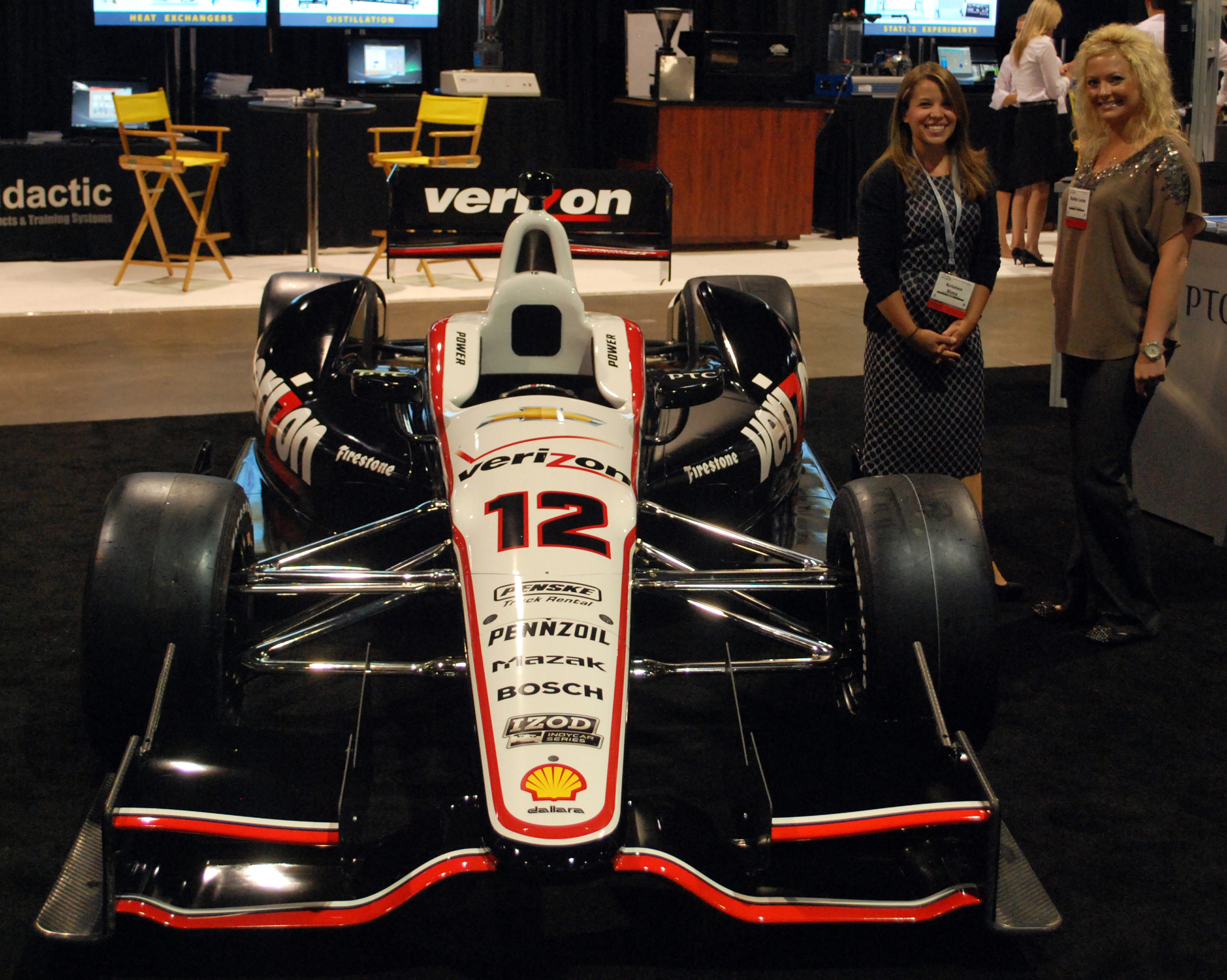 Clarkson University booth at the Exhibit Hall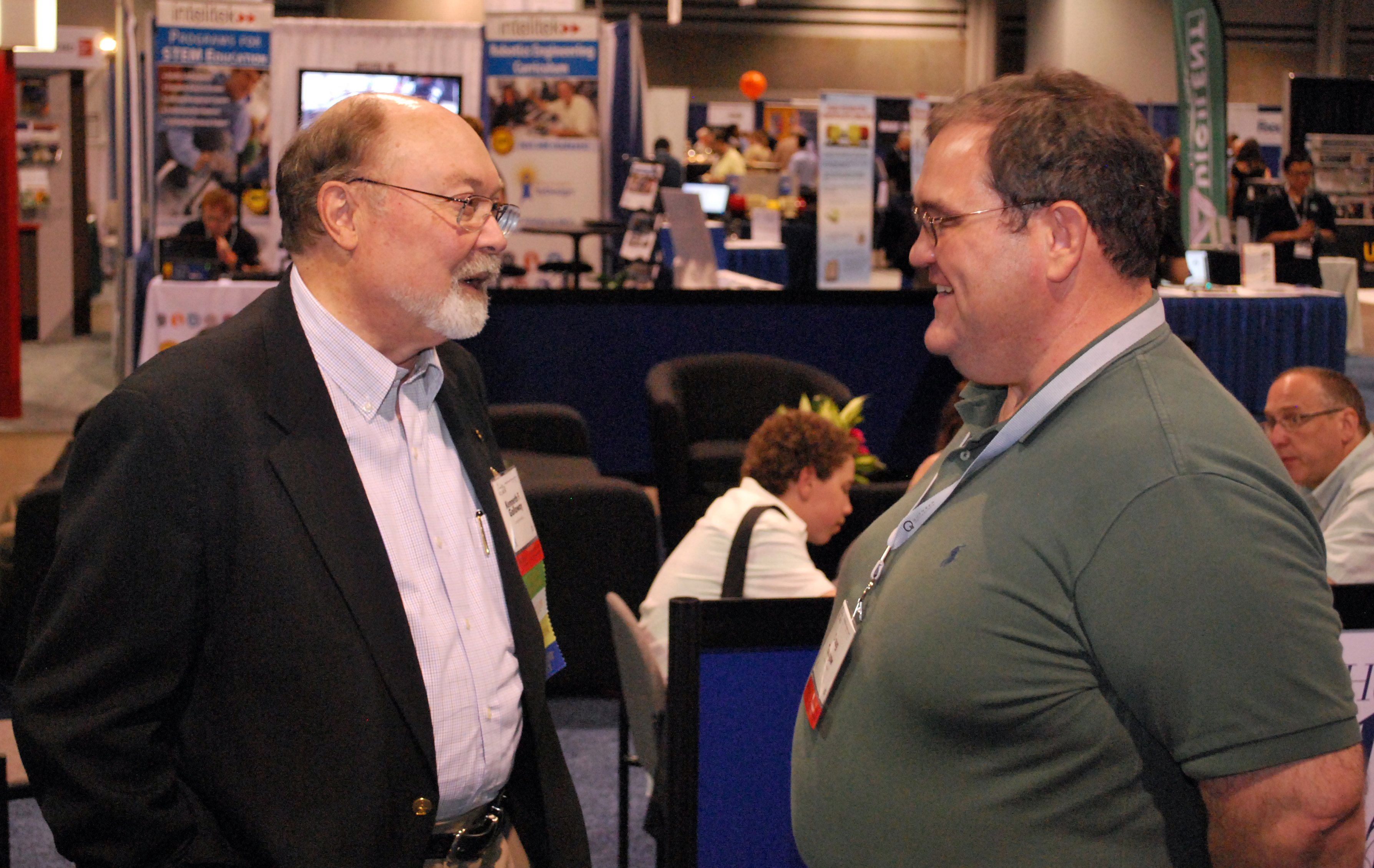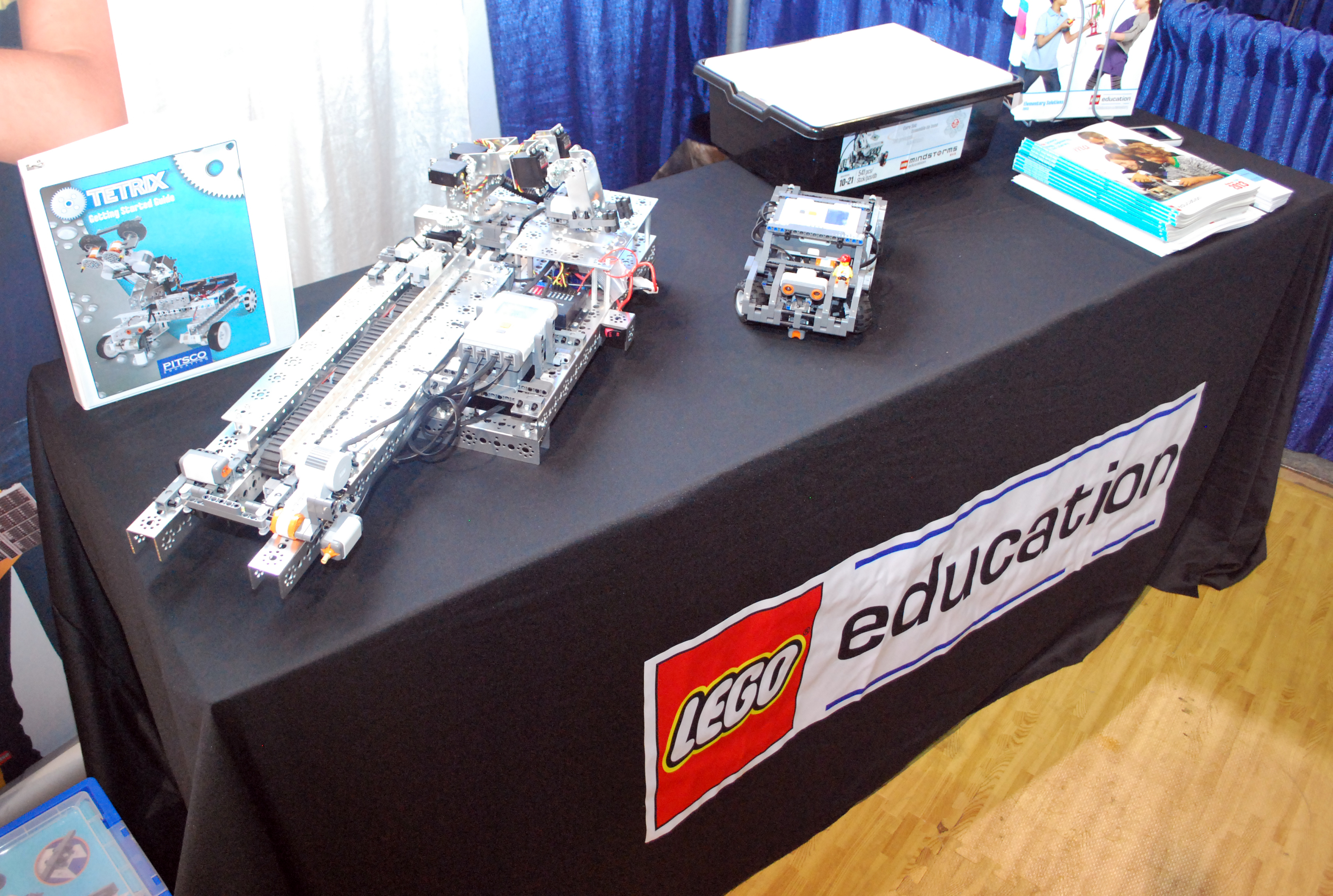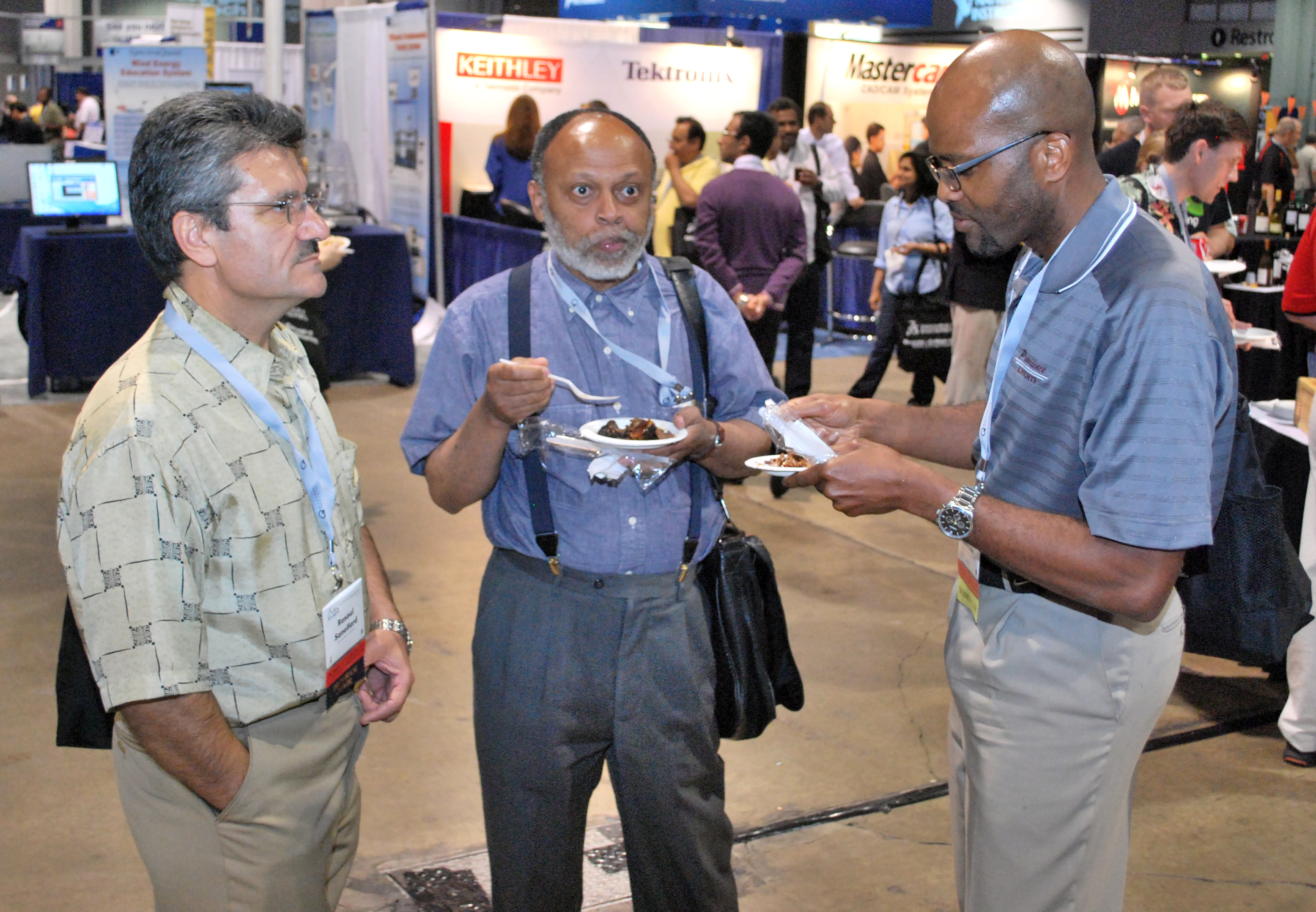 What's On Tomorrow:
Monday starts bright and early at 7 a.m., with sessions on new developments in ABET accreditation, the energy sector workforce, public policy issues, and several division technical sessions and breakfast meetings. Registration is in Exhibit Hall A1 from 7 a.m. to 5 p.m
Monday's highlight is the much-anticipated Main Plenary and Distinguished Lecture, which kicks off the conference at 8:45 a.m, with Al Gomez, Chief Academic Officer, The STEM Academy, Inc, addressing the issue of attracting and retaining students in engineering fields. How can educators remove the barriers and excite more interest in STEM, and what can be done at the pre-collegiate level?
Take a mid-morning break after the plenary to view innovative products and services from industry, learn the results of over 100 NSF-supported research projects, and join friends for the complimentary ASEE Focus on Exhibits Brunch, all in Exhibit Hall A1. Be sure to cheer on first- and second-year students at this year's Model Design Competition as their robots race to collect and deposit "Georgia peaches" – orange golf balls,  an event sponsored by the Two-Year College Division, from 1 to 3 p.m.
Next, join friends and colleagues for a complimentary treat at ASEE's Focus on Exhibits Ice Cream Social from 3:45 to 4:15 p.m. Several evening gatherings provide opportunities to socialize, including the Tau Beta Pi Reception from 6 to 8 p.m., the Campus Representatives and Awards Reception from 7 to 9 p.m., and Mechanical Engineering Convivium from 6 to 9 p.m. Also, the ever-provocative For-um & Agin-um of the Education Methods and Research Division takes place from 7 to 9 p.m.
Notable Sessions
Future of Graduate Education: An Industry Perspective 12:30 to 2:00 p.m., Georgia World Congress Center, A316
How can higher ed and businesses join forces to support technological development in coming years? Lueny Morell of Hewlitt-Packard Laboratories provides a well informed view.
Climate, Energy, Infrastructure, and Society in Engineering Education 12:30 to 2 p.m., Georgia World Congress Center, A301
Speakers from the NAE, Arizona State, University of Virginia, and Worcester Polytechnic explore social and ethical implications of energy development and climate change.
Veterans Panel 2:15 to 3:45 p.m.; Omni CNN Center Hotel, Omni – Pecan
Highlighting schools that support veteran and active duty students, the panelists discuss the anticipated impact these workers will have on the U.S. workforce.
Bring Your Own Experiment 4:30 to 6 p.m.; Georgia World Congress Center, A310
Innovative lab experiments are showcased in this interactive session, with demonstrations and discussion of how to integrate similar labs into the engineering curriculum.
And Don't Miss
What's New in ABET Accreditation? 7 to 8:30 a.m. in A313; How to Develop a Competitive Proposal for Funding 12:30 to 2 p.m.; A Tricks of the Trade session for students, 12:30 to 2 p.m.; Tablets, Mobile and Technology 2:15 to 3:45 p.m, and the Best Zone Paper Competition, 4:30 to 6 p.m., with presentations by winners of the 2013 section competitions and the national Best Zone Paper.
Spotlight on K-12 & Pre-College
iSTEM 12:30 to 2 p.m., Omni CNN Center Hotel, Omni – Hazelnut
Learn how integrated STEM is changing how science and math is taught and learned and technology is understood and used.
Engineering in K-12 Science and Mathematics Standards 2:15 to 3:45 p.m.; Georgia World Congress Center, A315
Best Practices in K-12 and Precollege Engineering 4:30 to 6 p.m.; Georgia World Congress Center, A303
Spotlight on Entrepreneurship
Case Studies in Entrepreneurship 12:30 to 2 p.m.; Omni CNN Center Hotel, Omni CNN Center Hotel, Omni CNN Center Hotel, Omni – Redwood
Classes in Entrepreneurship 2:15 to 3:45 p.m.; Omni CNN Center Hotel, Omni – Hazelnut
Opportunities & Methods to Encourage More Women Toward Research Commercialization 4:30 to 6 p.m.; Omni CNN Center Hotel, Omni – Cottonwood A
Spotlight on Engineering Technology
Several business meetings, panels, and social events are planned for ETs on Monday. Notable among them are:
Capstone and Senior Design Projects 2:15 to 3:45 p.m.; Omni CNN Center Hotel, Omni – Grand Ballroom B
Project-Based Learning in ET Programs 4:30 to 6:00 p.m.; Omni CNN Center Hotel, Omni – Grand Ballroom B
Distance Learning and Online Teaching 6:15 to 7:45 p.m.; Omni CNN Center Hotel, Omni – Grand Ballroom A