Friday, June 21
Welcome to Atlanta and the 120
th
ASEE Annual Conference & Exposition!
Never been to Atlanta? Check out this Prism feature for tips on what to see and how to get around town!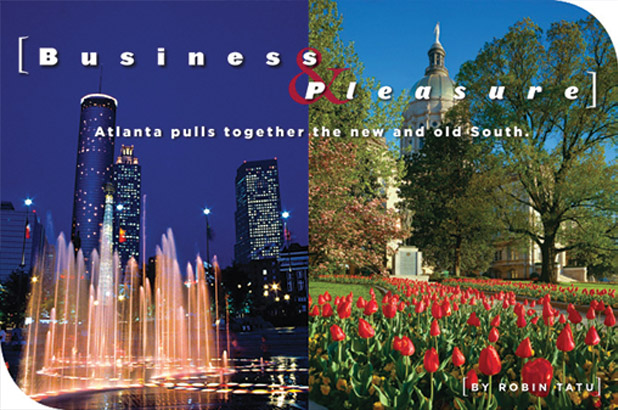 North America's preeminent gathering of engineering and engineering technology educators and researchers kicks off tomorrow with two exciting events.
On Saturday, ASEE's 2nd annual International Forum gets underway at the Omni Hotel at CNN Center, held in collaboration with sister societies devoted to engineering education from Australasia and Europe. The day-long event highlights students, curricula, faculty, laboratories, and 21st century workforce skills. Three plenaries explore engineering education innovations in Lebanon, Russia, Australia, and other countries; and interactive sessions led by industry members, showcase applications of learning technologies in engineering. The forum starts at 8 a.m. with a keynote address on resourcing the global engineer of the future by Deborah Radasch, director of strategic univerisities within Boeing's research and technology division. See the ASEE webpage for the forum program.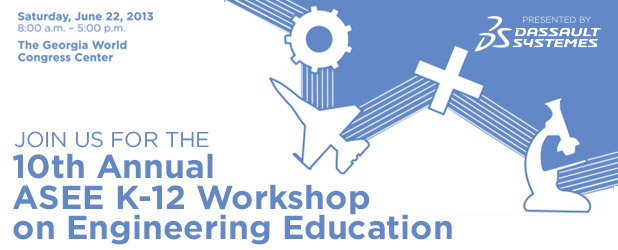 Saturday also marks ASEE's 10th Annual Workshop on K-12 Engineering Education for Teachers, presented by Dassault Systèmes, 8 a.m. – 5 p.m. at the Georgia World Congress Center. The luncheon, sponsored by the Society of Manufacturing Engineers – Education Foundation focuses on the newly released "common core" science standards.
This year's theme "Tying STEM Together with Engineering" is designed to introduce K-12 teachers to hands-on activities and other innovative, practical, and effective engineering education resources that can enhance literacy, math, and science instruction. The workshop also provides an unparalleled opportunity for K-12 and postsecondary educators to share ideas and forge continuing exchanges as states begin to adopt new Next Generation Science Standards, which include engineering design.
Highlights of the 2012 workshop included Swoops, Whoops, and Loop-de-Loops, a series of roll-up-your-sleeves physics and math activities developed by teachers at the Martha and Josh Morris Mathematics & Engineering Elementary School in Texarkana, Texas, and building paper towers.
Teachers are eligible for a free 1-day Exhibition Hall pass and may register for one day of the 2013 ASEE Annual Conference & Exposition at the rate of $250. Check the conference overview and online session locator for details.
The National Effective Teaching Institute (NETI) is a three-day workshop held each year just prior to the American Society for Engineering Education's annual meeting. It is sponsored by the Educational Research and Methods and the Chemical Engineering Divisions of ASEE, and funded by the participants' deans.