Welcome to Seattle and the 122nd ASEE Annual Conference & Exposition!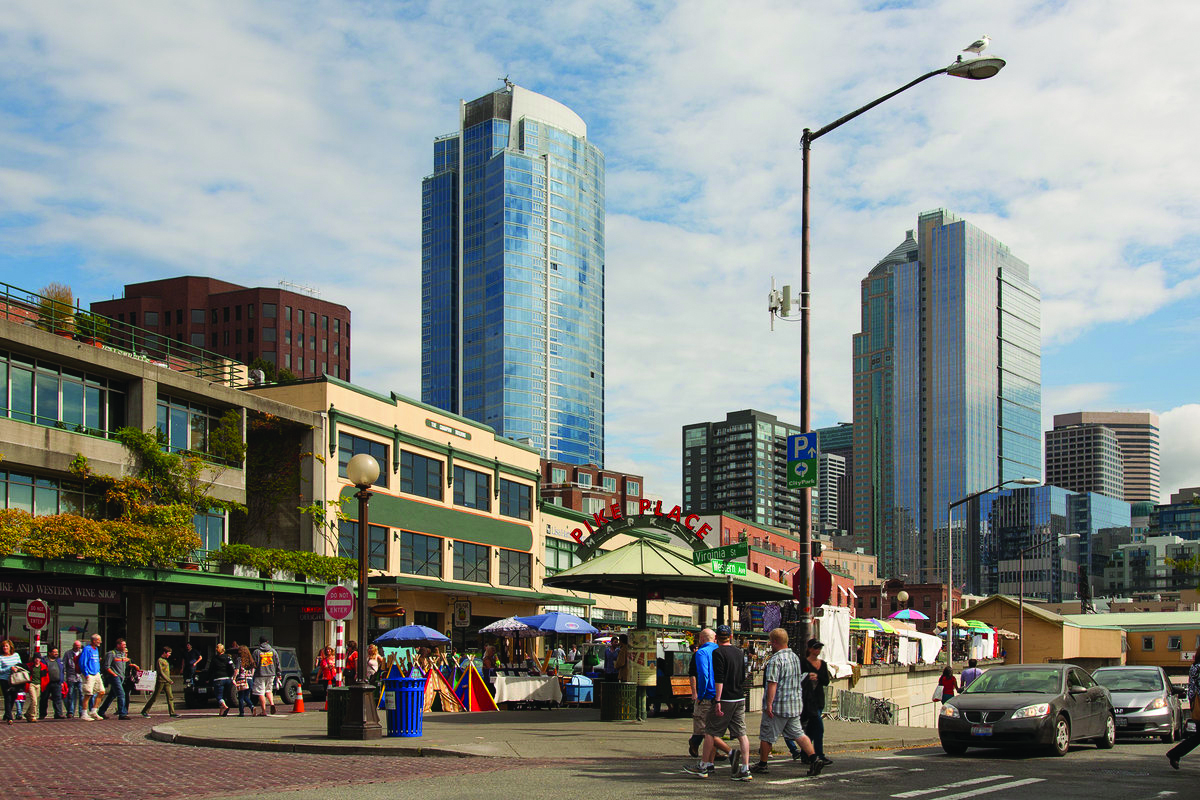 We hope you're comfortably settled in. If you need urgent assistance, our conference staff is available at the registration desk in the Washington State Convention Center, Exhibit Hall 4AB from 8 a.m. to 7 p.m. Sunday.
Complimentary Wi-Fi is provided near the Information Kiosk in the South Lobby but high volume means service can be unreliable. ASEE has negotiated a discounted daily rate of $12.95 per person/per device at the Convention Center (originally $79/day). Free Wi-Fi zones can be found in many downtown public areas, including Seattle Center and a host of cafés.
Never been to Seattle? Check out "Wet & Wired" from the February issue of Prism magazine for tips on what to see, where to find the Emerald City's top coffee spots, and how to get around town! Or ask a local: the University of Washington is co-hosting the conference.

New! Donate to the ASEE Give-Back Campaign and support Treehouse, a Seattle-based nonprofit that supports education for foster children so they can graduate on time. http://www.treehouseforkids.org/donate
For titles, times, and locations of all workshops and other events, visit the online session locator.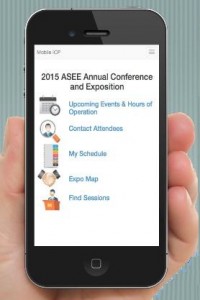 Better yet, use ASEE's Interactive Conference Planner for mobile devices at www.asee.org/icp. Every time you:
• Search for sessions
• Add a session to your schedule
• Rate a session
• Add a comment to your session rating
You're automatically entered to win a $50 Amex Gift Card! The app also lets you access papers, locate exhibitors, and email other conference participants. Watch this short ASEE YouTube video to learn more about using the mobile app.
Click HERE to see session changes for Sunday, June 14.
Enjoy a particular session, event, or experience? Jot a shout out to share on the daily Conference Connection blog! Comments can be left in the boxes at the registration desk and South Lobby or emailed to shoutout@asee.org.
Exclusive offer: Renew your membership during the annual conference and save 5% a year for up to three years. Visit Tonya at ASEE's Information Kiosk during registration hours and she will process your renewal immediately.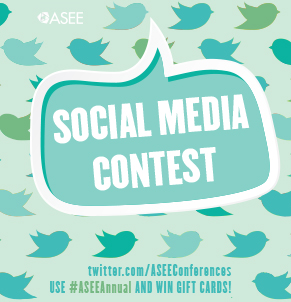 Tweeting? Use #ASEEAnnual to share thoughts on the conference, connect – and win gift cards in ASEE's Social Media Contest. Post selfies with the executive director, answer daily trivia questions, and more! Follow @ASEEConferences for more information.
Also check out ASEE TV – a partnership with production company WebsEdge to create two daily programs, "Thought Leadership" and "Conference News," highlighting best practices and innovations in engineering and engineering technology education.
Peruse ASEE publications (Prism, Journal of Engineering Education, Advances in Engineering Education, Journal of Engineering Technology, Engineering Design Graphics Journal, and more), and chat with editors at our table near the Exhibit Hall.

Local delights. Enjoy group rates to a Mariners game and discounts at unique-to-Seattle clothing stores and other establishments – exclusive for ASEE conference attendees! Click HERE for details.
HIGHLIGHTS FROM SATURDAY:.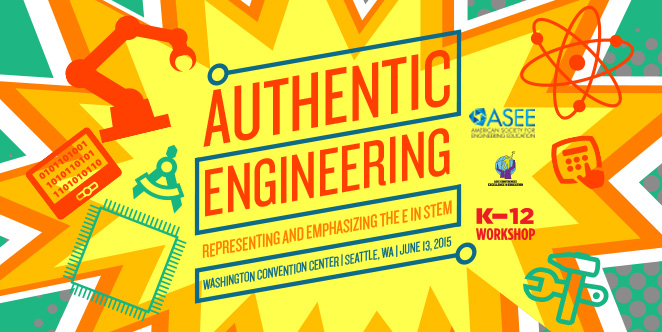 Authentic Engineering, Representing and Emphasizing the 'E' in STEM was the theme of the 12th annual ASEE Workshop on K-12 Engineering Education, presented by Dassault Systèmes. The daylong workshop introduced K-12 teachers to effective, innovative engineering education resources and classroom activities designed to help them integrate engineering, design, and inquiry into the curriculum. Noteworthy presentations included Algebra 2 & the Engineering Design Process (University of Cincinnati); Novel Engineering: Integrating Engineering and Literacy (Tufts Center for Engineering Education and Outreach); Creative Circuitry (University of St. Thomas); and Engineering Solutions to Storm Water Problems Through Community Participation (University of Maine and Bangor High School). Teachers got to try their hand at designing Interactive 3-D Digital Learning Applications and building a device to reduce sound levels without distorting the quality. Stacy Klein-Gardner from Vanderbilt discussed effective STEM curriculum for girls. Thanks to all the sponsors, educators, and volunteers who helped make ASEE's 2015 K-12 Workshop such a success!
Teachers are eligible for a free 1-day Exhibit Hall. They also may register for one day of the 2015 ASEE Annual Conference & Exposition at the rate of $250.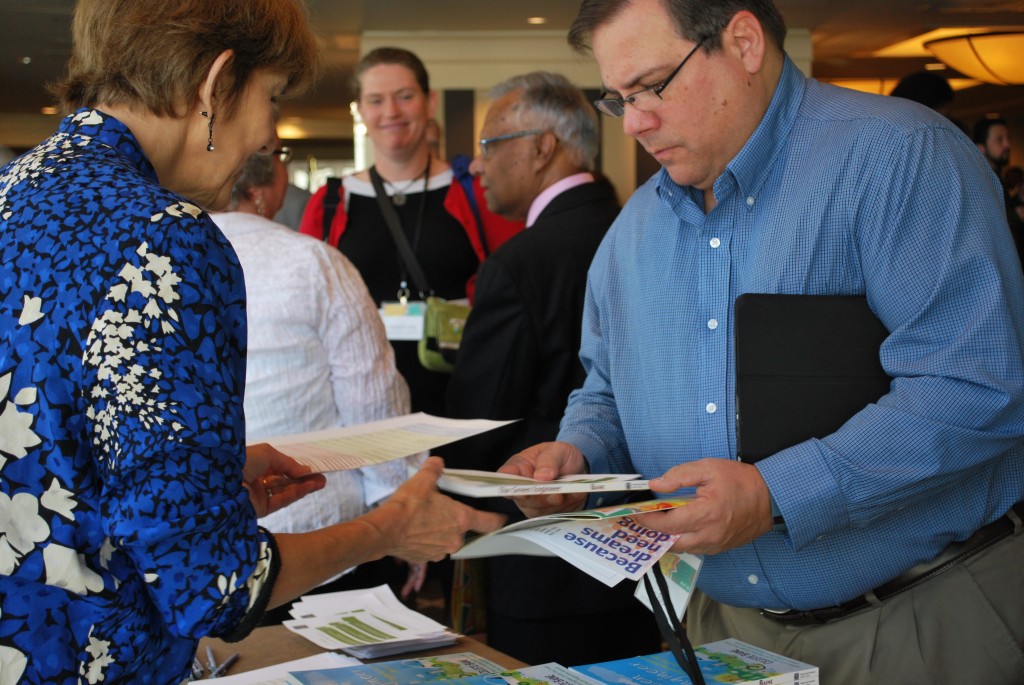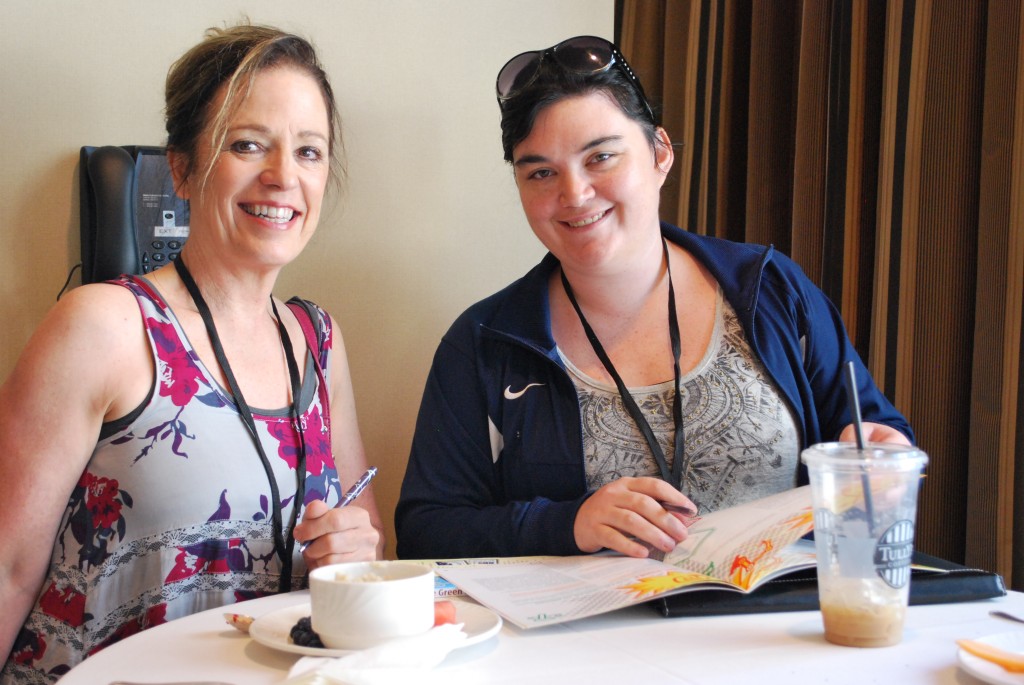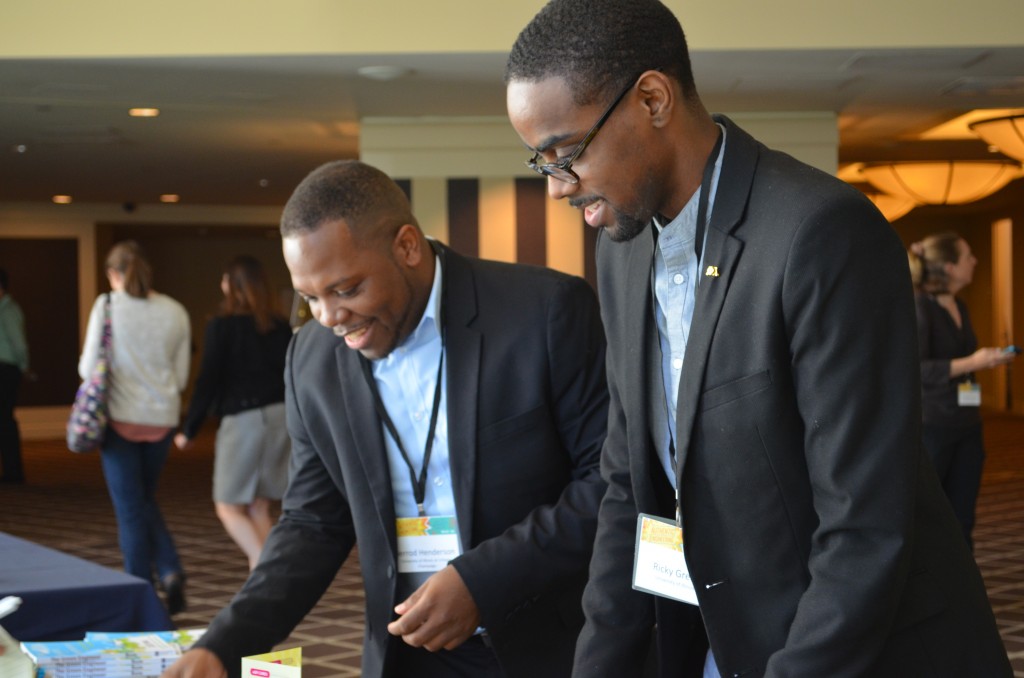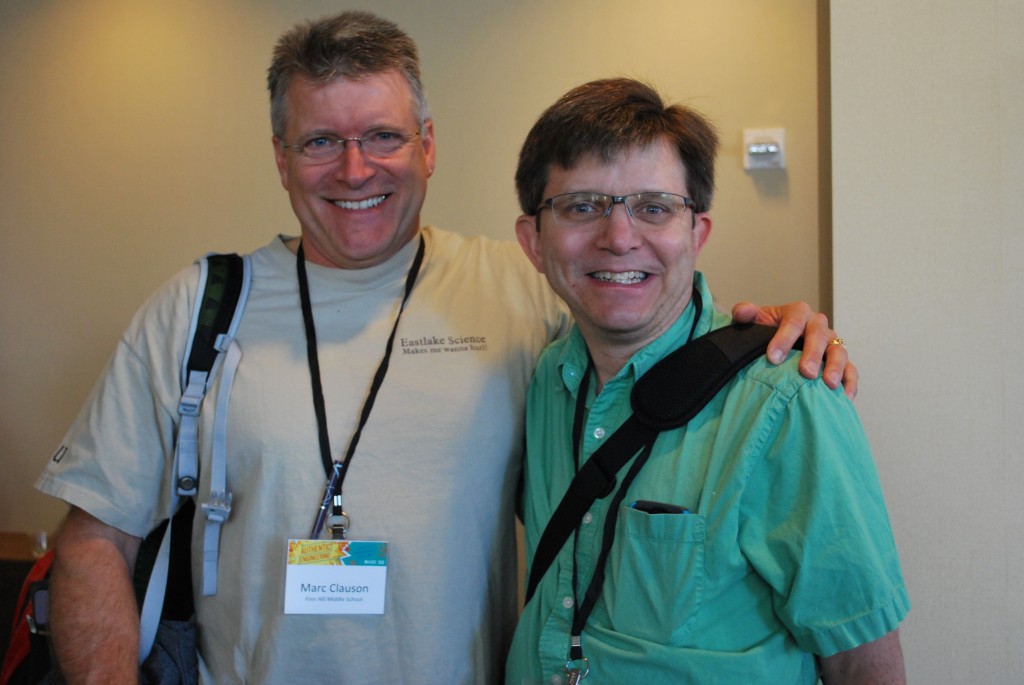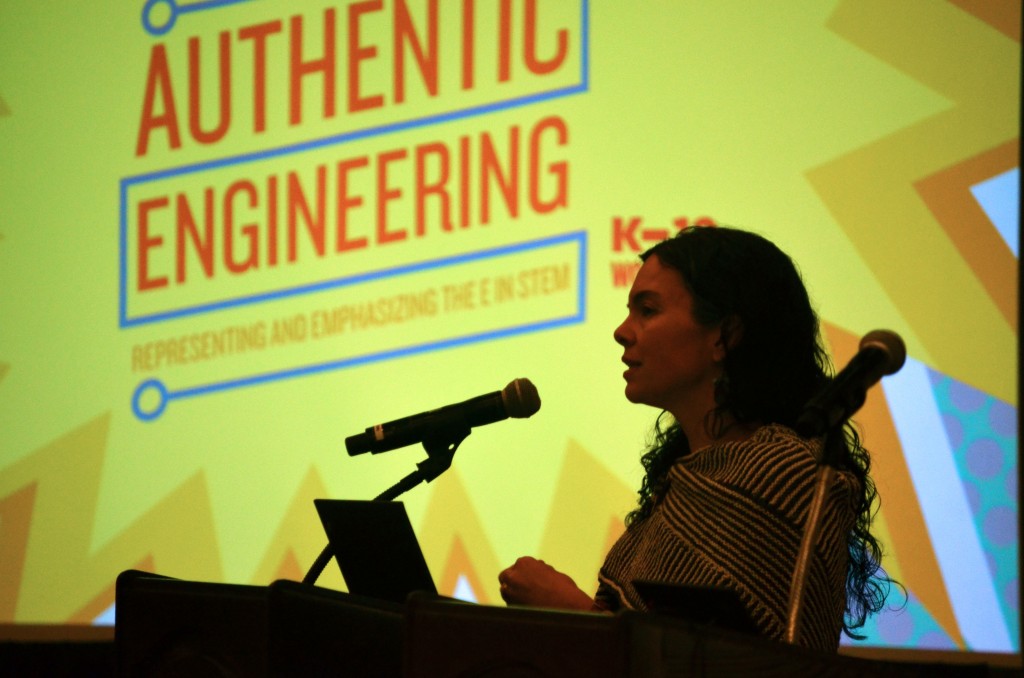 Opening remarks by Pamela Lottero-Perdue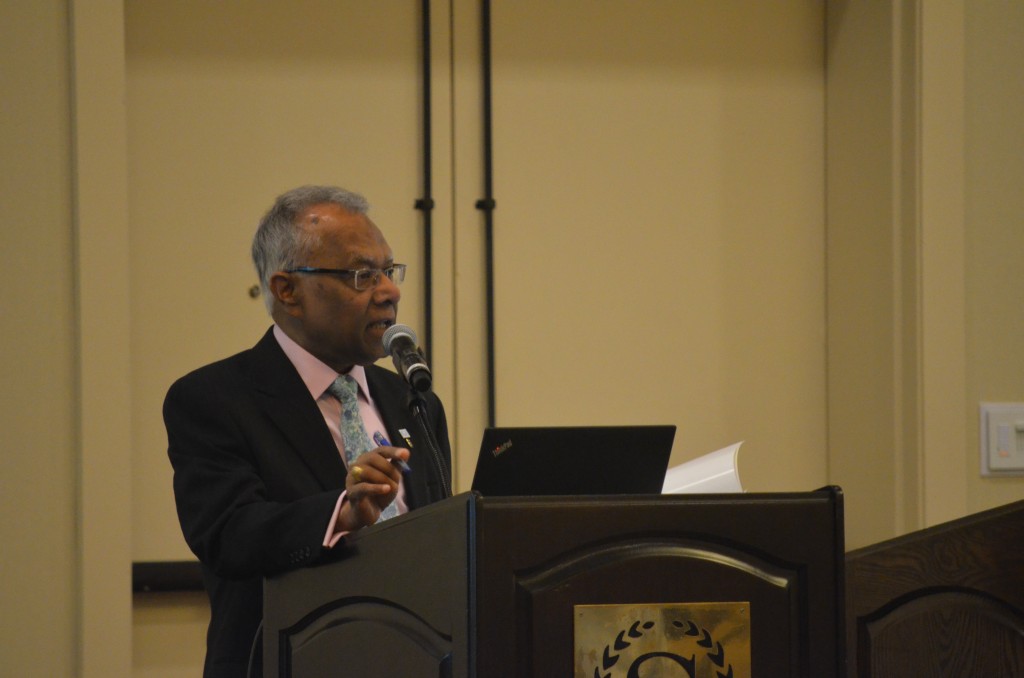 Ashok Agrawal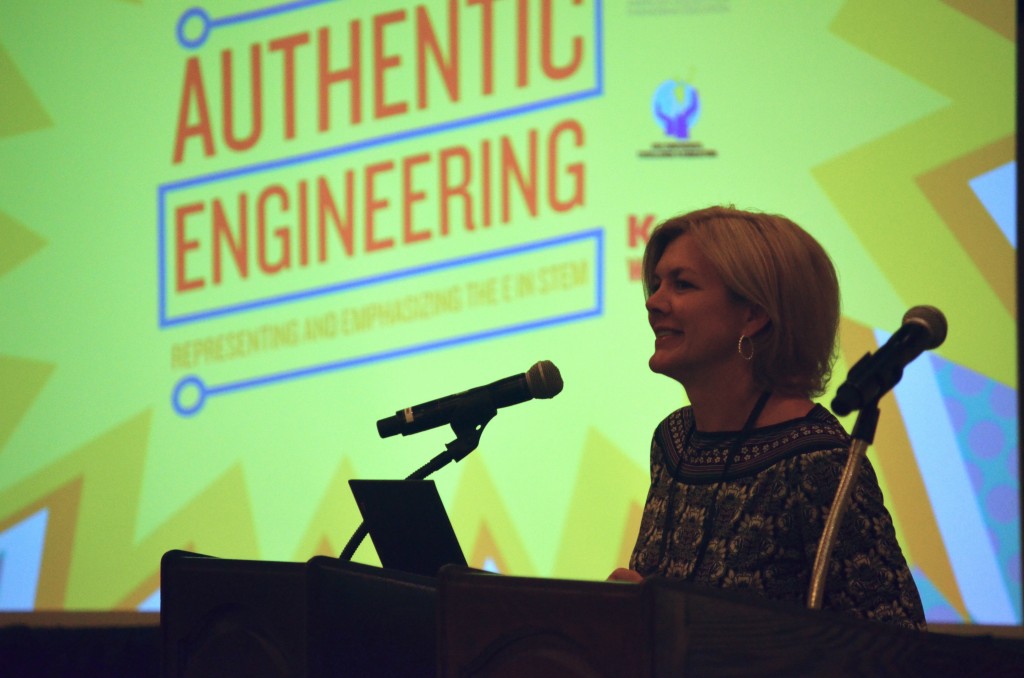 Stephanie Harrington-Hurd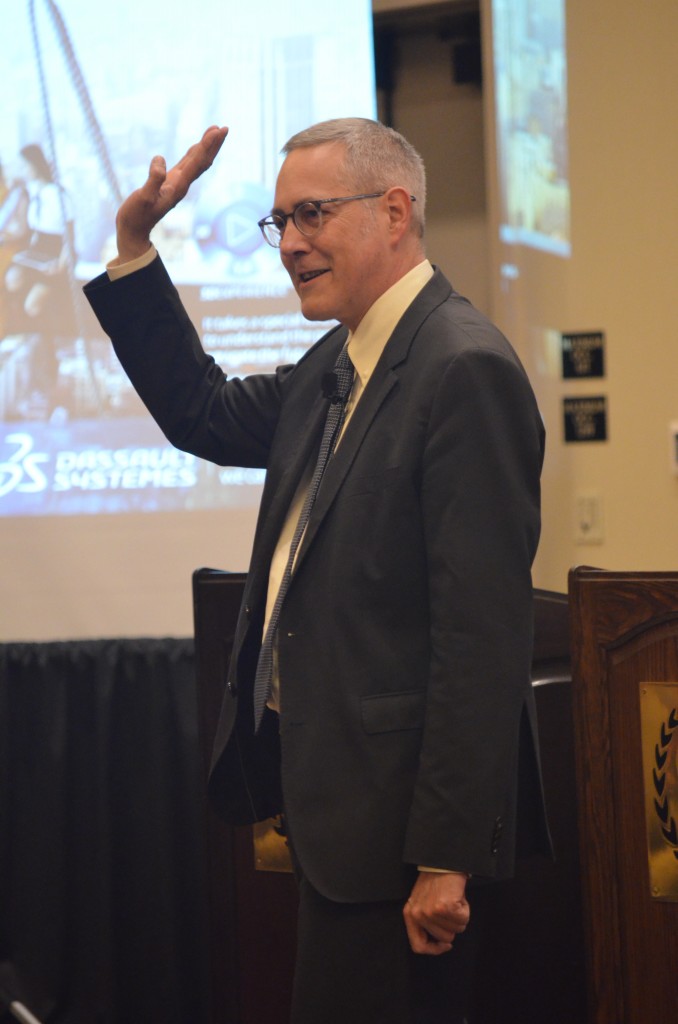 Opening plenary keynote, Xavier Fouger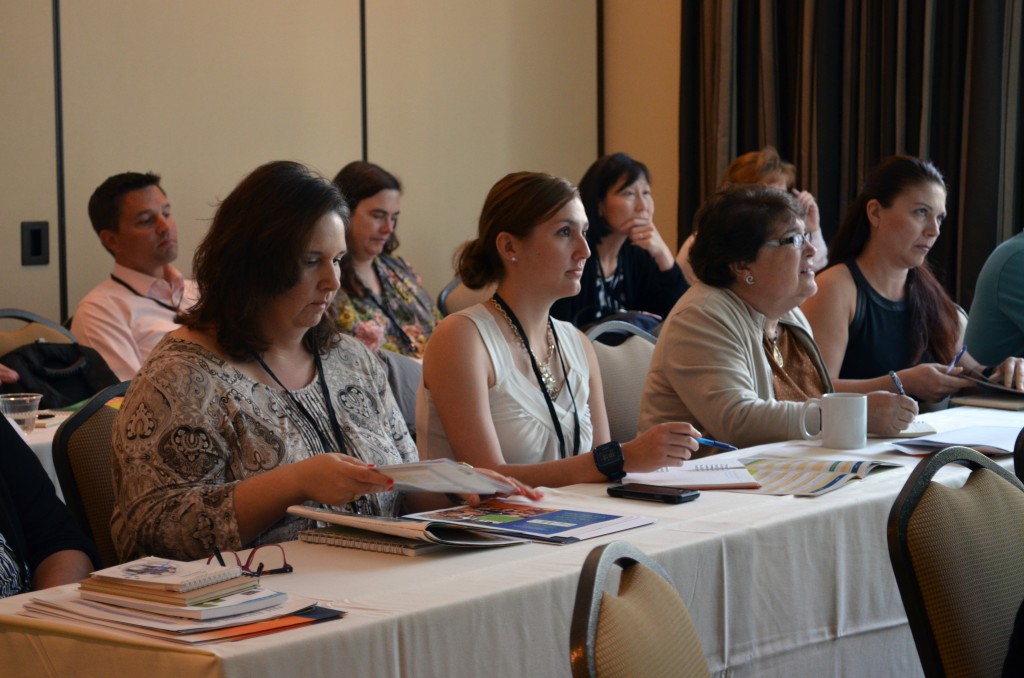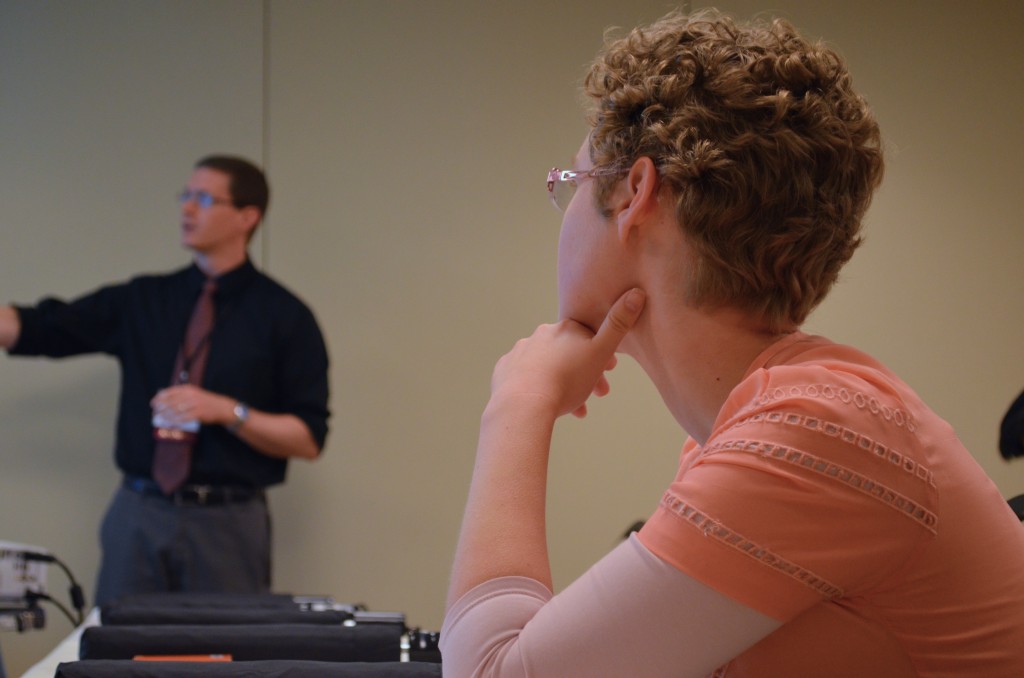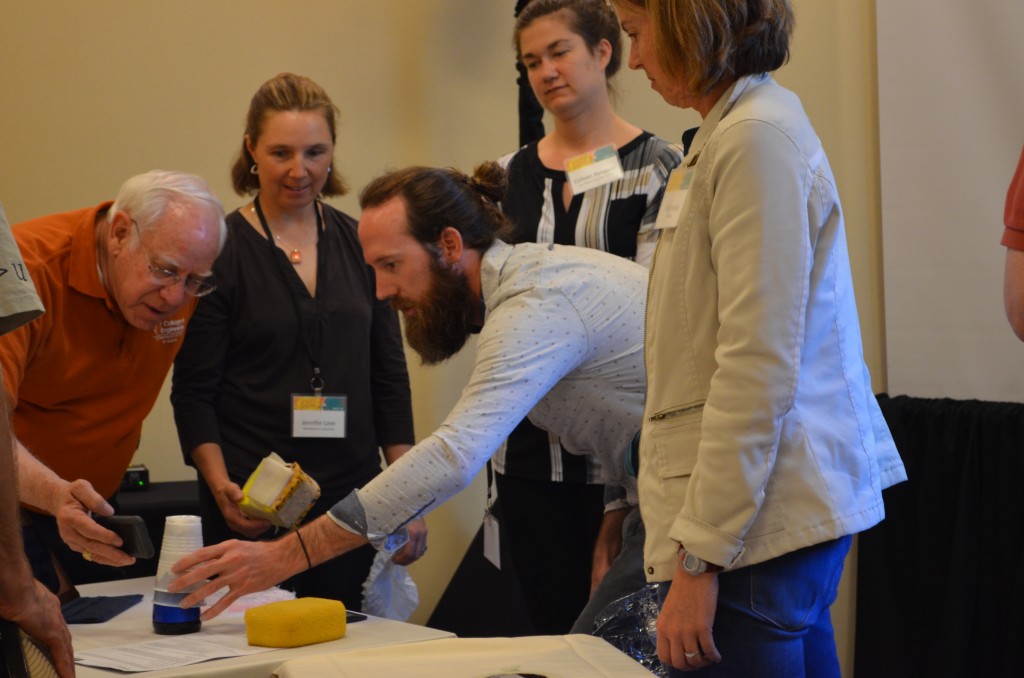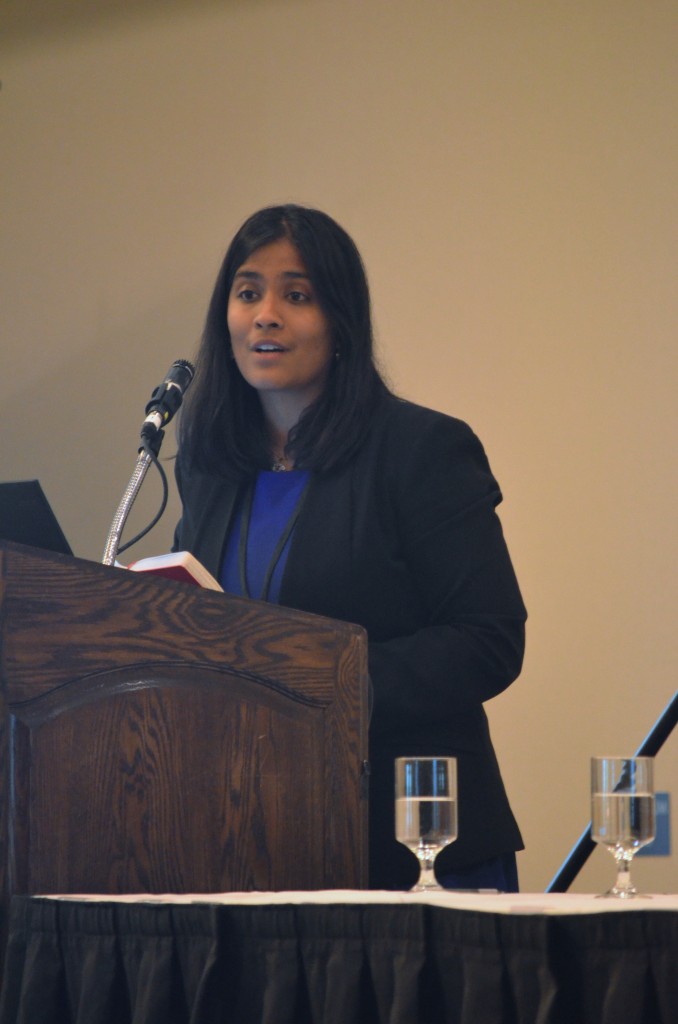 Luncheon speaker, Deepa Gupta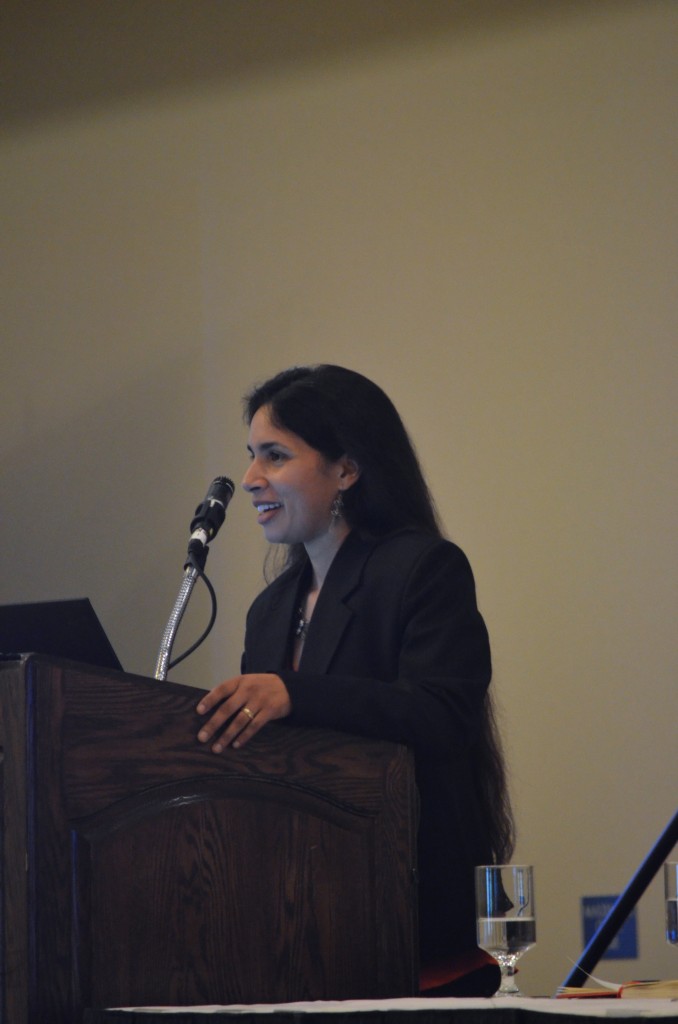 Luncheon speaker, Tara Chklovski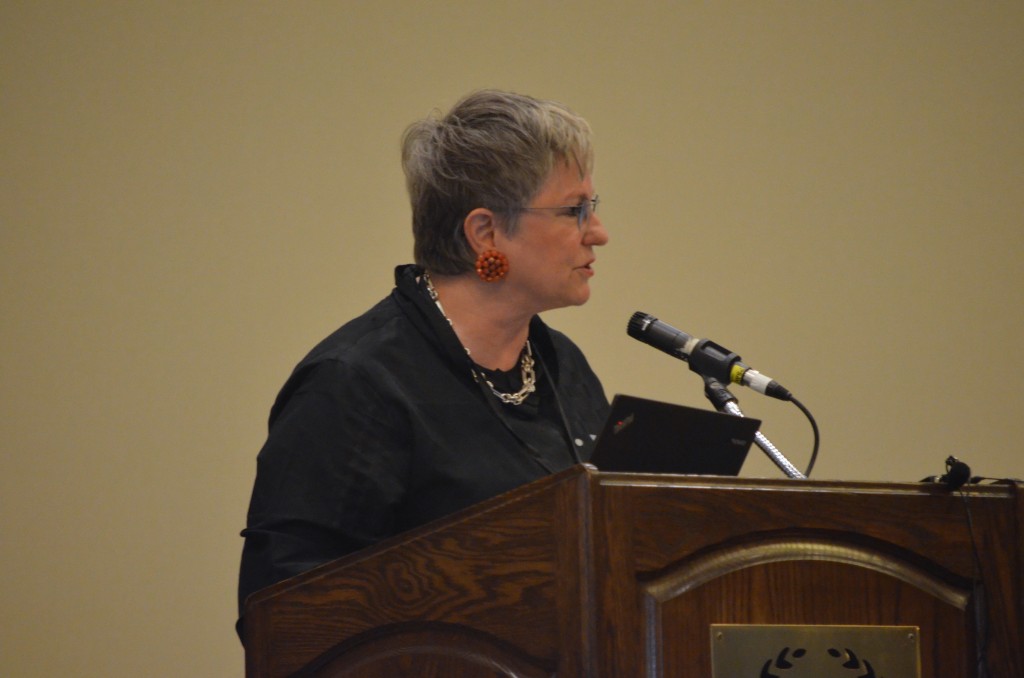 Luncheon speaker, Pat Wasley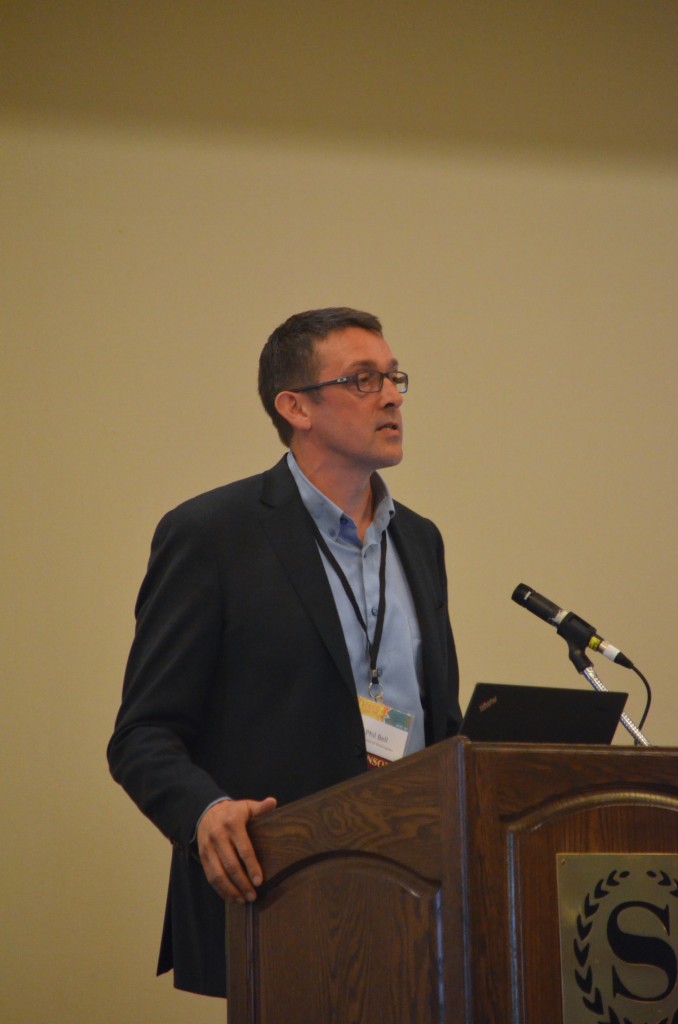 Luncheon speaker, Phil Bell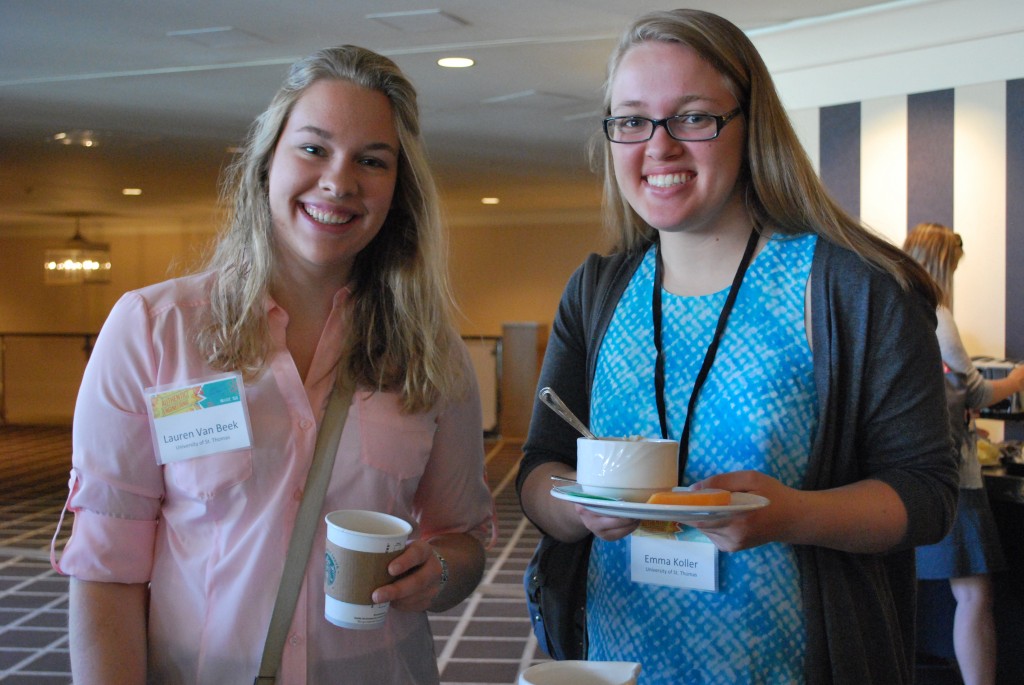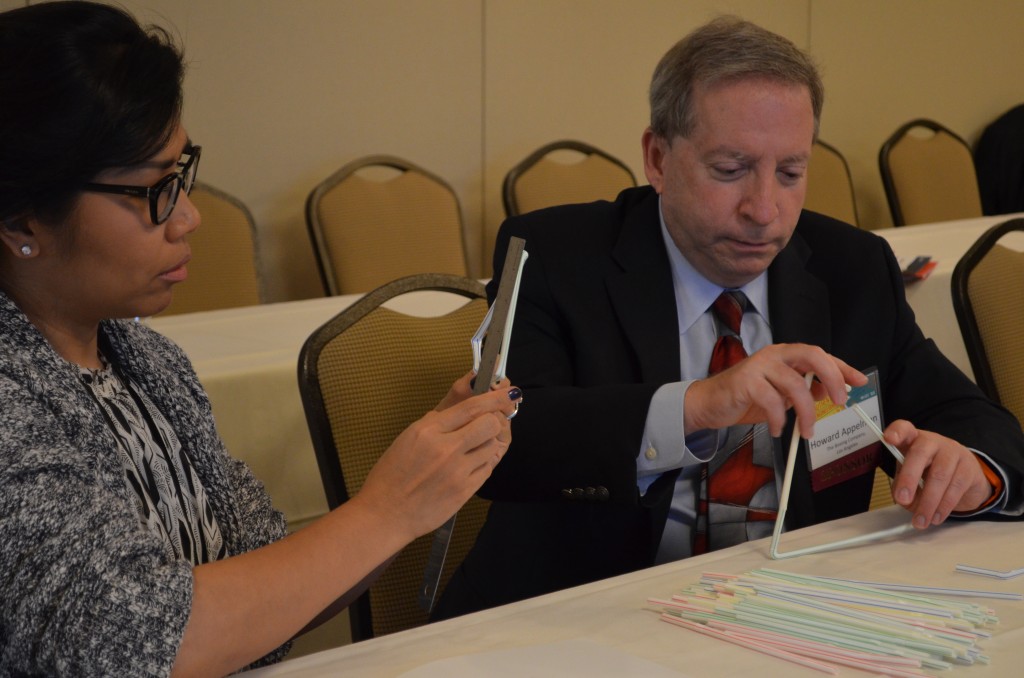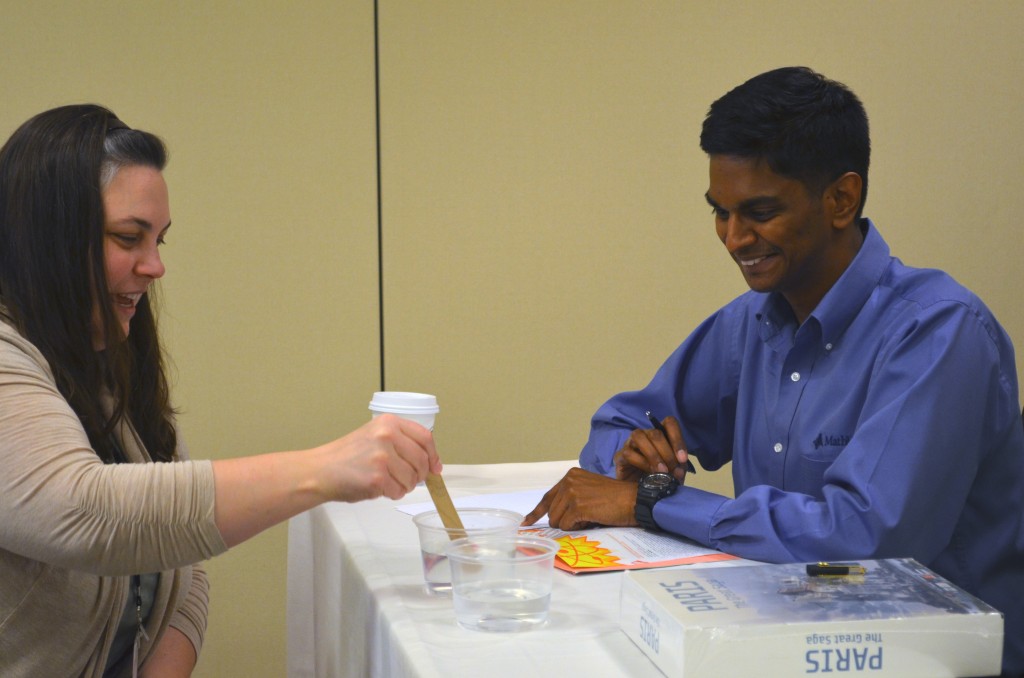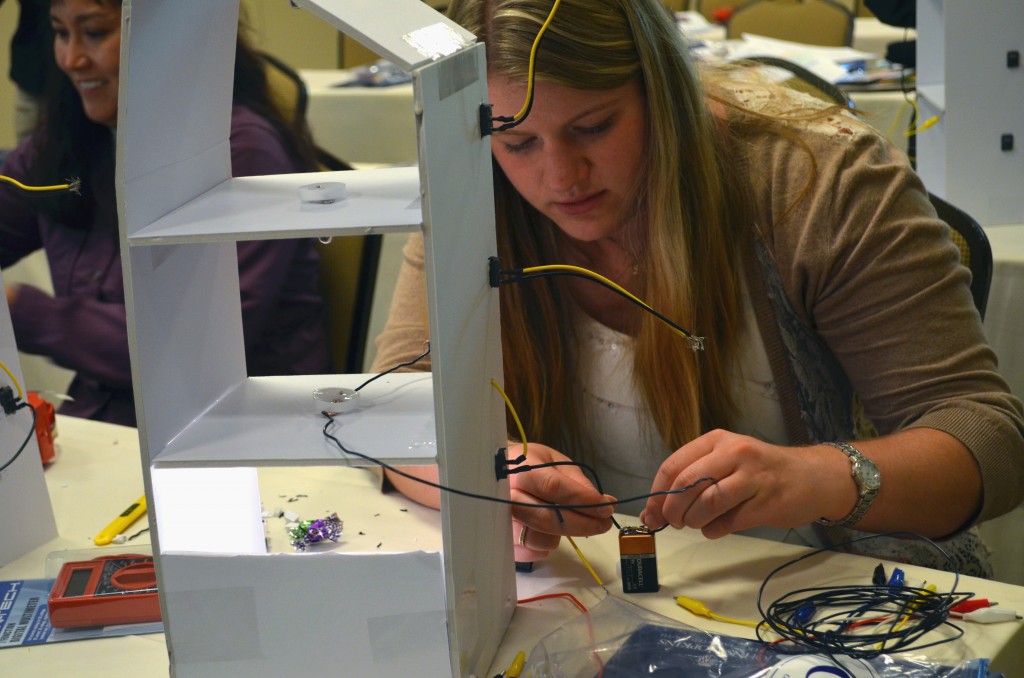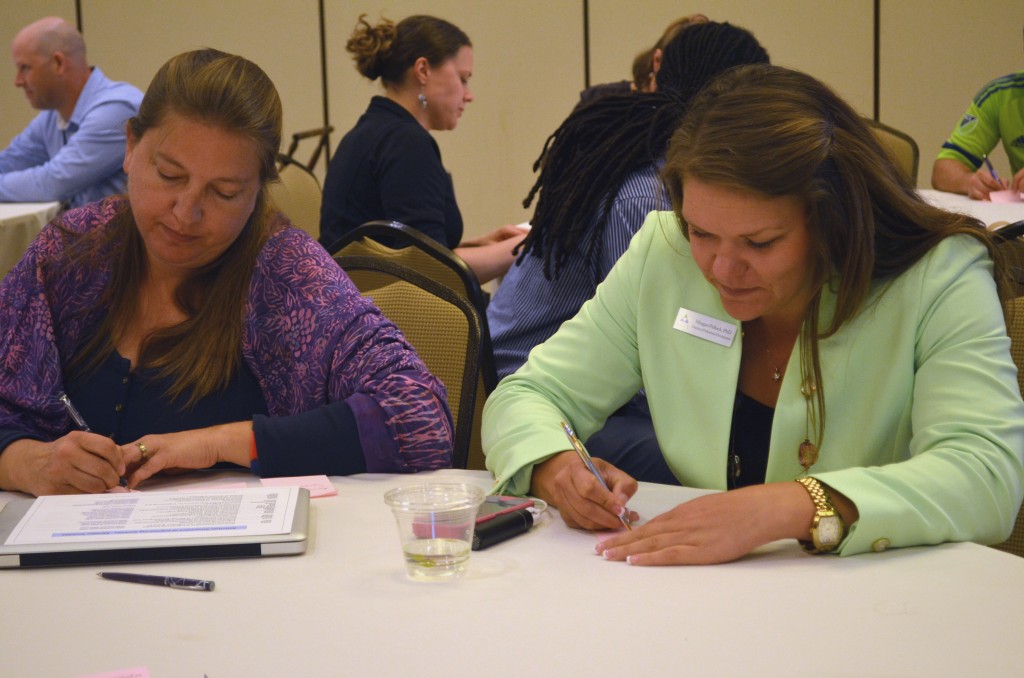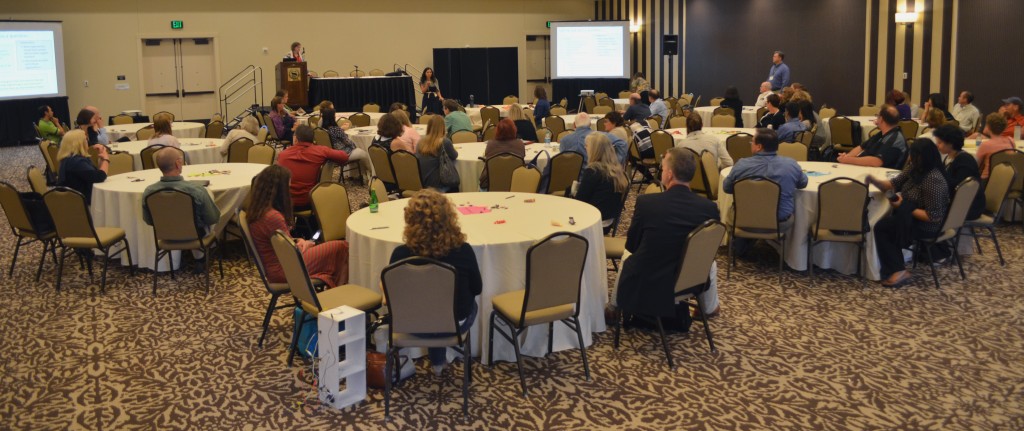 WHAT'S ON TOMORROW: Sunday, June 14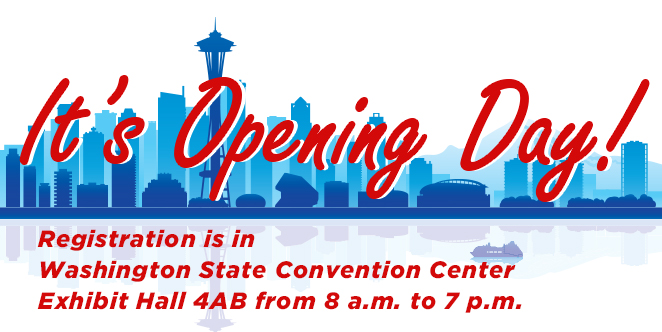 Sunday's highlights include workshops on teaching the mathematics of renewable energy, using failure case studies to teach engineering and ethics; pedagogy and assessment in inverted classrooms; and integrating systems engineering into engineering education. Those interested in learning how to publish their research-based K-12 curricula in TeachEngineering.org should check out the afternoon workshop by the founders of the University of Colorado, Boulder's searchable digital archive of standards-aligned engineering activities and lesson plans.
Of particular note is an Intel-sponsored afternoon workshop on I-Corps for Learning, an NSF pilot program that seeks to foster an entrepreneurial mindset among educators, enabling them to gain broad acceptance of their approaches. (Watch the informational video.)
New to ASEE or a first-time conference attendee? Join the ASEE Board of Directors at the annual Greet the Stars Reception for newcomers, 3:15 to 4:00 p.m. in Cedar Room B at the Seattle Sheraton. All attendees are invited to the complimentary ASEE Division Mixer (4:15 – 5:45 p.m. in the Washington State Convention Center Ballroom 6 ABC) and Focus on Exhibits Welcome Reception sponsored by NCEES (6 – 7:30 p.m. in the Convention Center Exhibit Hall 4 ABC) to meet colleagues, old and new, while learning about innovative teaching tools and programs. The Student Division closes out the evening with a student social (7:30 – 9:30 p.m. at the Sheraton Seattle, Cedar Room A), where students can meet student leaders and learn about different opportunities available for students at ASEE.
Note: The Exhibit Hall at the Washington State Convention Center will be open from 6 to 7:30 p.m. Sunday evening. Click HERE for a list of exhibitors and their booths.
ASEE's 4th annual International Forum also gets underway on Sunday from 7:30 a.m. to 5:30 p.m. at the Sheraton Seattle. Held in collaboration with sister societies devoted to engineering education from Europe, Asia, and North America, the day-long program presented by Boeing focuses on Lifelong Learning for Engineers – Global Perspectives and features sessions on competency-based education, life-long learning, and a plenary on engineering education in Russia that examines technical teacher training and certification. (An afternoon workshop called Learn How to Become a Certified Engineering Educator! – the International Society for Engineering Education's online professional development program – covers that topic, too.)
Click HERE for the schedule.