Welcome to Seattle and the 122
nd
ASEE Annual Conference & Exposition!
It's opening day! We hope you're comfortably settled in. If you need urgent assistance, our conference staff will be available at the registration desk in the Washington State Convention Center, Exhibit Hall 4AB, from 7 a.m. to 5 p.m.
Complimentary Wi-Fi is provided near the Information Kiosk in the South Lobby but high numbers of users mean service can be unreliable. ASEE has negotiated a discounted daily rate of $!2.95 per person/per device at the Convention Center (originally $79/day). Free Wi-Fi zones can be found in some downtown public areas, including Seattle Center and many cafés.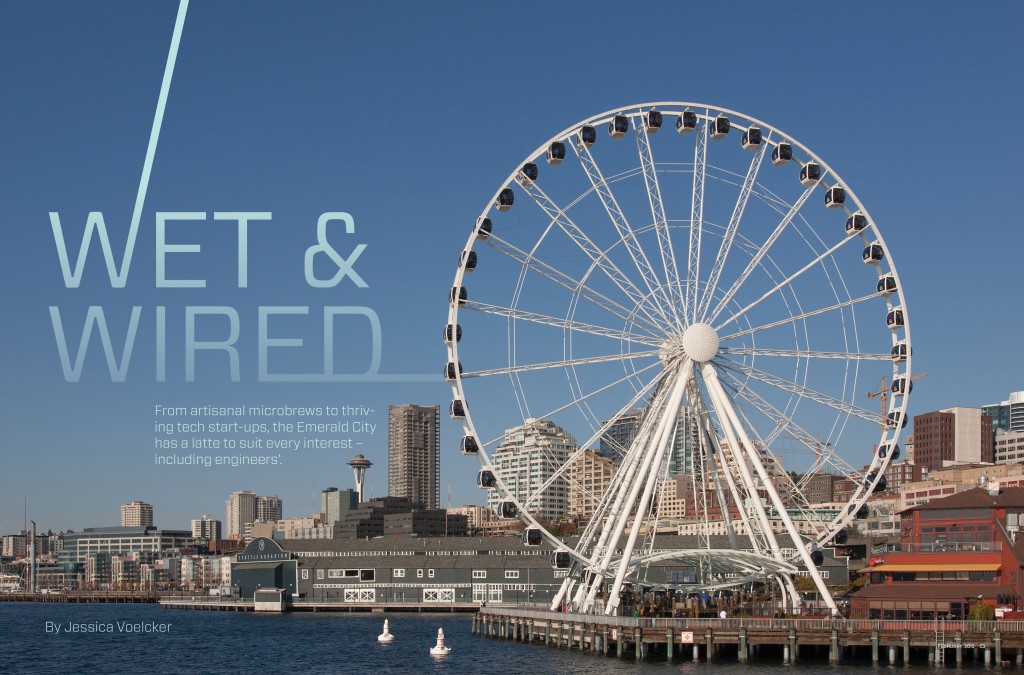 Never been to Seattle? Check out "Wet & Wired" from the February issue of Prism magazine for tips on what to see, where to find the Emerald City's top coffee spots, and how to get around town! Or ask a local: the University of Washington is co-hosting the conference.

New! Donate to the ASEE Give-Back Campaign and support Treehouse, a Seattle-based nonprofit that supports education for foster children so they can graduate on time. http://www.treehouseforkids.org/donate
For titles, times, and locations of all workshops and other events, visit the online session locator.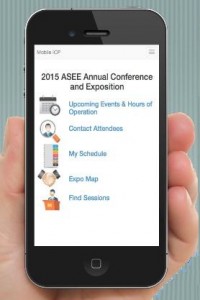 Better yet, use ASEE's Interactive Conference Planner  at www.asee.org/icp. Every time you:
• Search for sessions
• Add a session to your schedule
• Rate a session
• Add a comment to your session rating
You're automatically entered to win a $50 Amex Gift Card! The app also lets you access papers, locate exhibitors, and email other conference participants. Watch this short ASEE YouTube video to learn more about using the mobile app.
Click HERE to see session changes for Monday, June 14.
Enjoy a particular session, event, or experience? Jot a shout out to share on the daily Conference Connection blog! Comments can be left in the boxes at the registration desk and South Lobby or emailed to shoutout@asee.org.
Exclusive offer: Renew your membership during the annual conference and save 5% a year for up to three years. Visit Tonya at ASEE's Information Kiosk during registration hours and she will process your renewal immediately. If you have time, stop by the ASEE publications table in the atrium and chat with Prism's editors.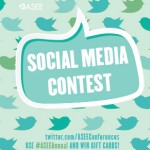 Tweeting? Use #ASEEAnnual to share thoughts on the conference, connect – and win gift cards in ASEE's Social Media Contest.  Post selfies with the executive director, answer daily trivia questions, and more! Follow @ASEEConferences for more information.
Also check out ASEE TV – a partnership with production company WebsEdge to create two daily programs, "Thought Leadership" and "Conference News," highlighting best practices and innovations in engineering and engineering technology education.
Local delights. Enjoy group rates to a Mariners game and discounts at unique-to-Seattle clothing stores and other establishments – exclusive for ASEE conference attendees! Click HERE for details
HIGHLIGHTS FROM SUNDAY:
A flurry of hands-on activities, teaching tips, and great conversations animated the day's workshops, International Forum, and social events.
A distinguished group of scholars, including Wickenden Award winner P.K. Imbrie from Texas A&M, discussed the pedagogy, practice, and assessment of inverted classrooms. Engineering ethics was the topic of two workshops, while a session on improving first-year engineering student retention and success, particularly of those with poor preparation, ranged from hands-on labs to advising. The challenge of engaging diverse students touched on instructional modifications gleaned from research in more than 300 classrooms. Vanderbilt's Stacy Klein-Gardner – chair of ASEE's K-12 and Pre-college Division – and Cheryl Farmer of the University of Texas, Austin's UTeachEngineering program discussed how to incorporate the Next Generation Science Standards in their workshop on preparing K-12 educators to instill engineering habits of mind. The I-Corps for Learning afternoon workshop drew a number of engineering educators to learn from NSF's pilot teams about an intensive, 8-week program aimed at fostering an entrepreneurial mindset and taking innovation to scale.
The International Forum kicked off with a keynote address, sponsored by the Boeing Company, by Bill Lyons, director for global research and development strategy at Boeing Research & Technology, and Rovani Sigamoney, engineering program specialist at UNESCO. Partner-organization plenaries discussed the Indo-U.S. Collaboration for Engineering Education (IUCEE), outcomes-based education and lifelong learning in India; the International Association for Continuing Engineering Education (IACEE); and engineering education and faculty development in Russia.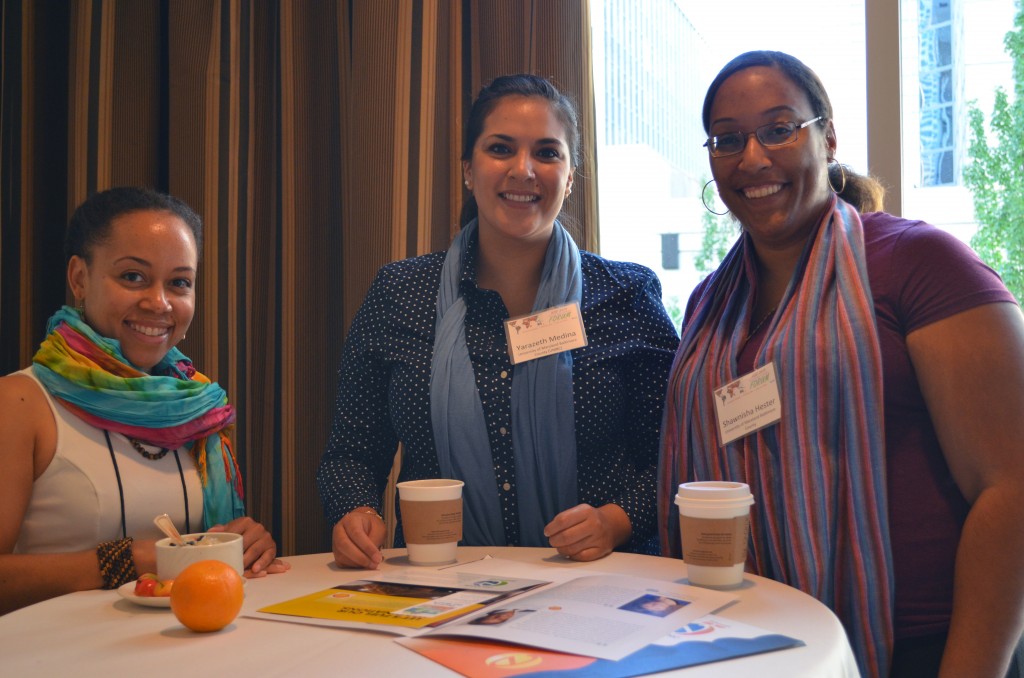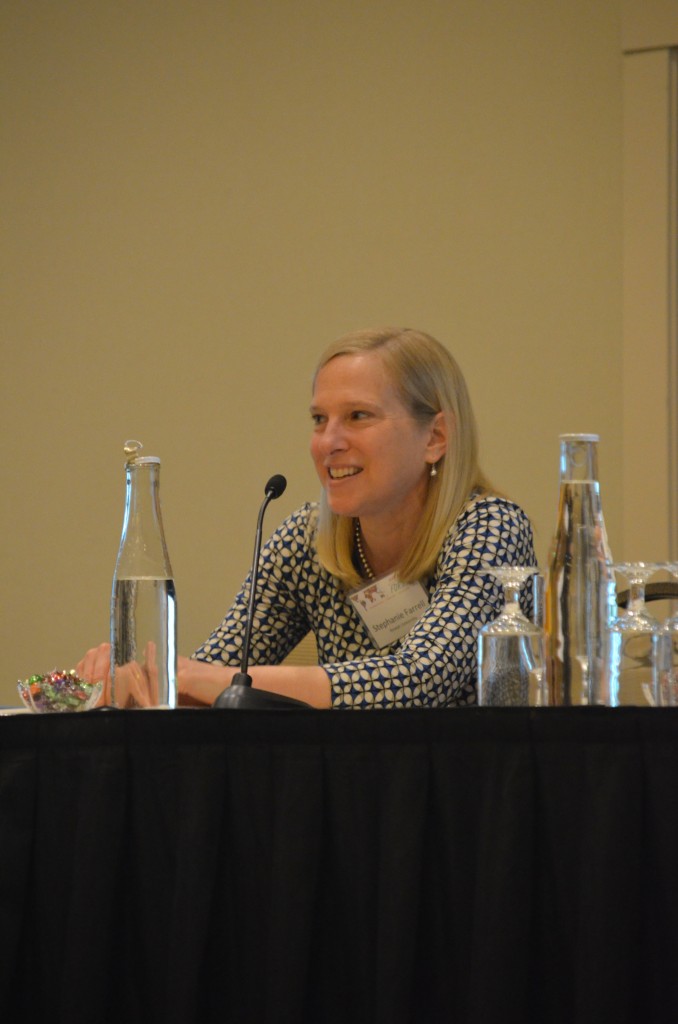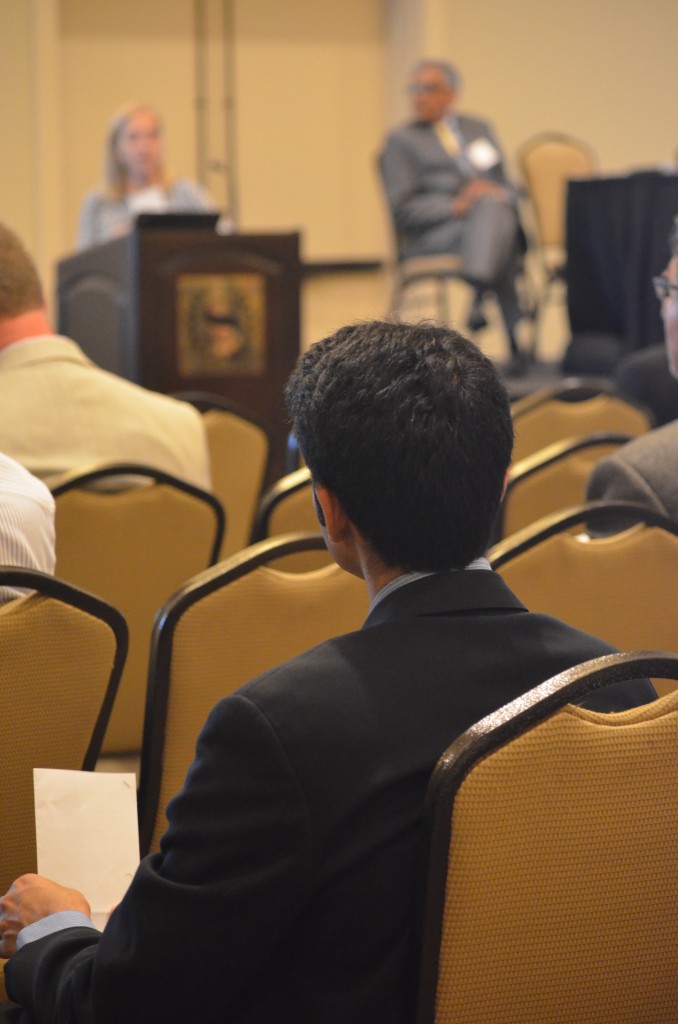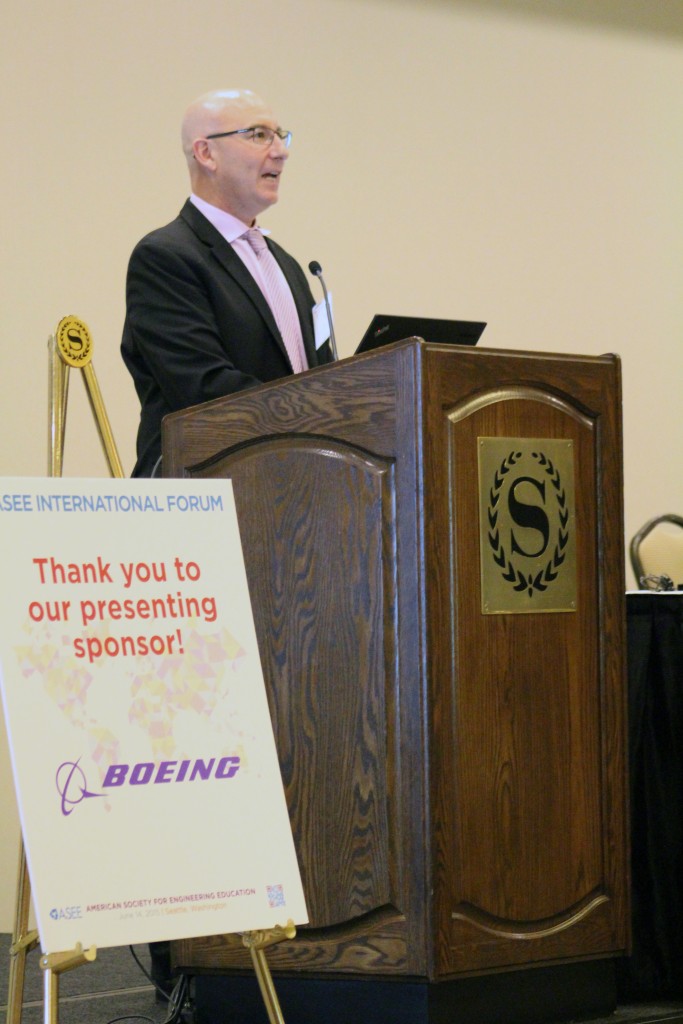 Luncheon keynote speaker, Bill Lyons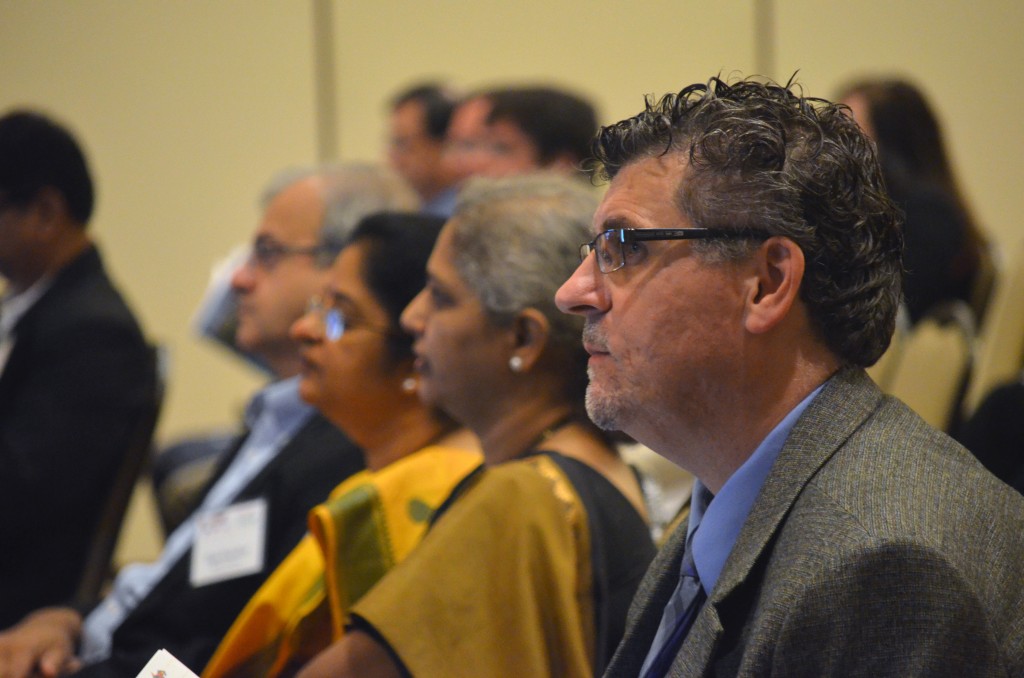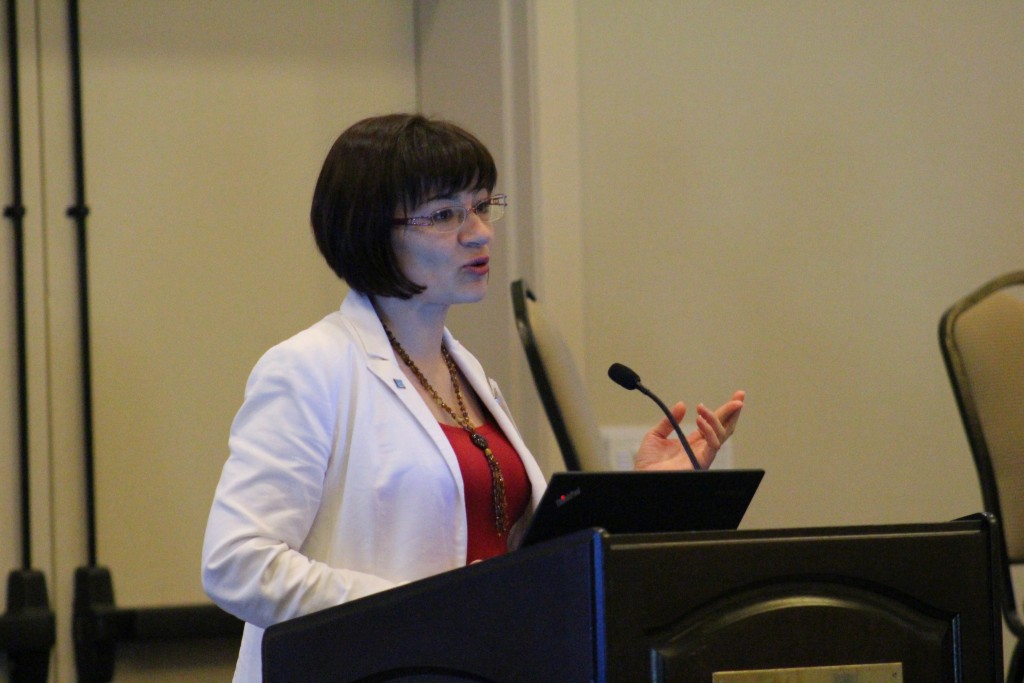 Other highlights included the annual Greet the Stars First Timers' Orientation with ASEE's president and other leaders for new members and first-time conference attendees, the annual ASEE Division Mixer, the Focus on Exhibits Welcome Reception, and division business meetings.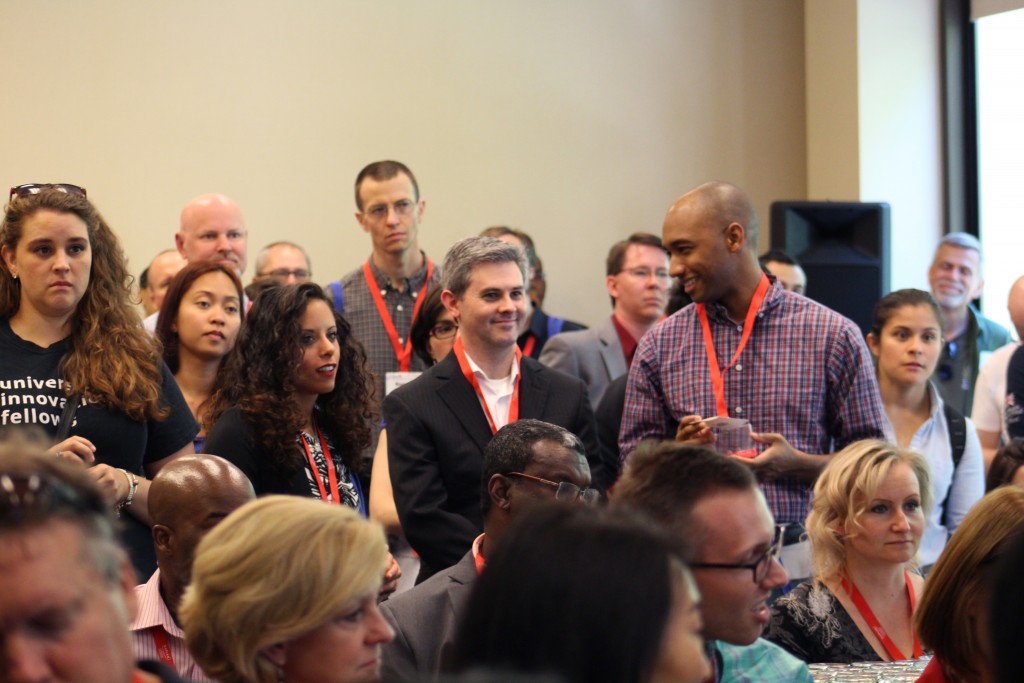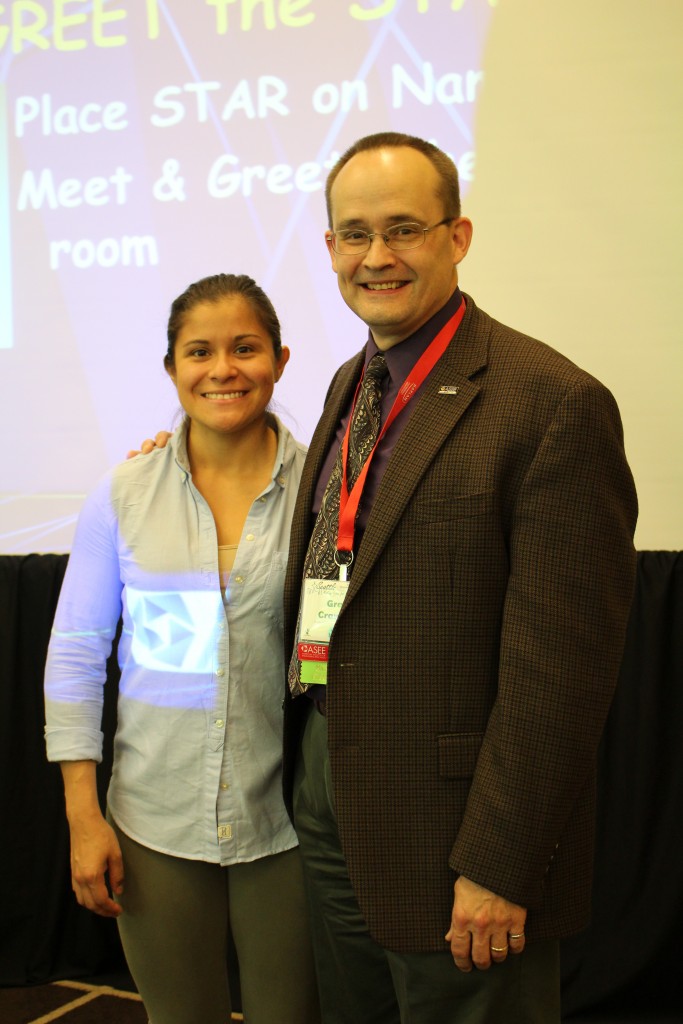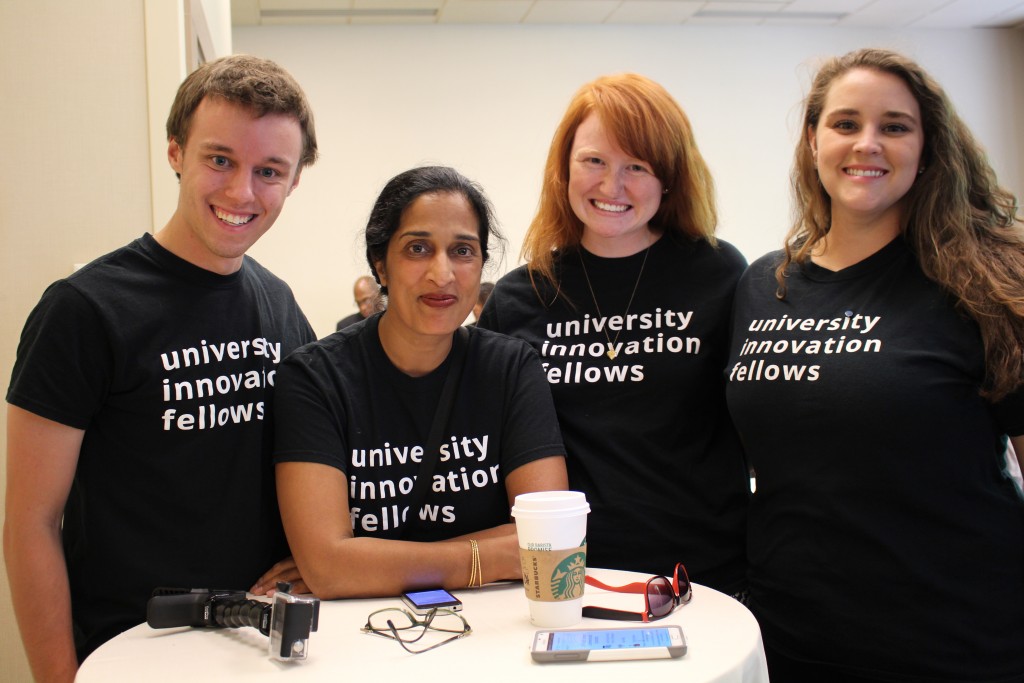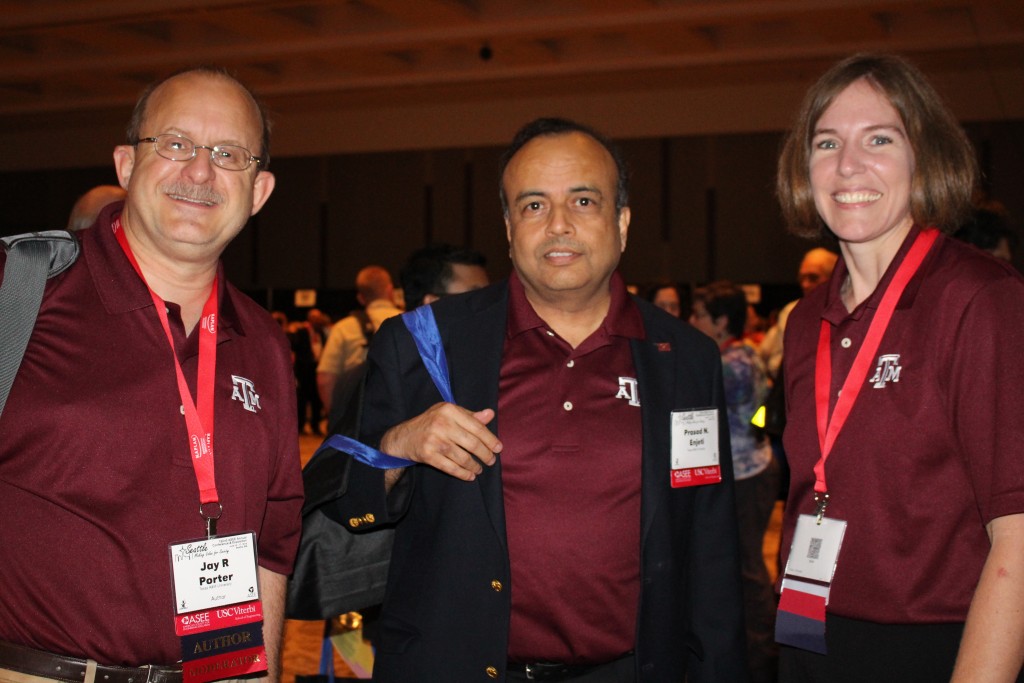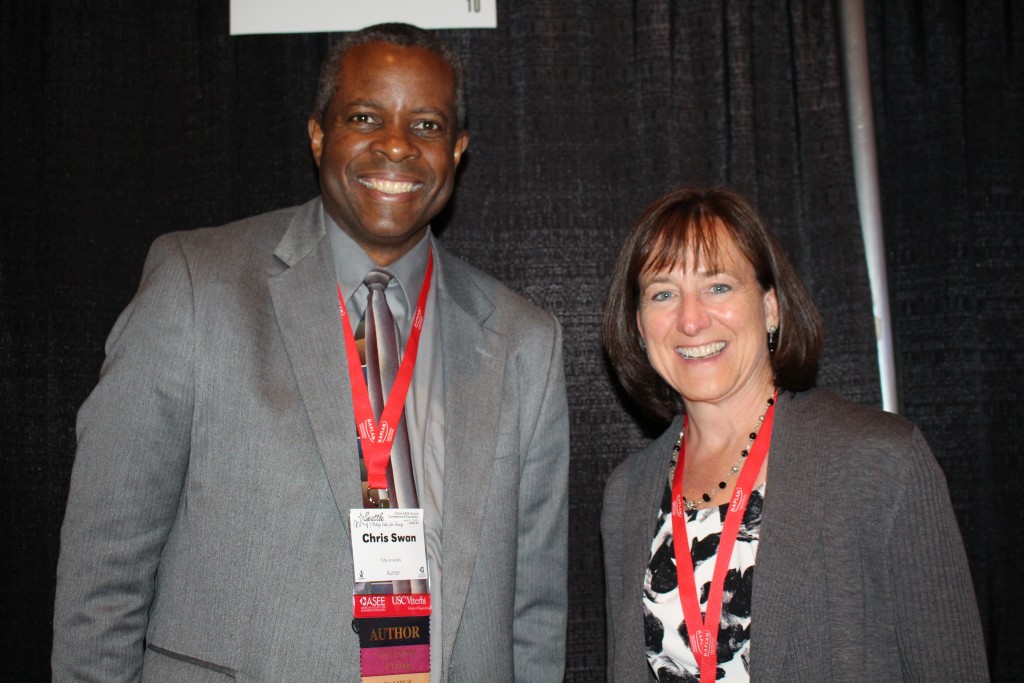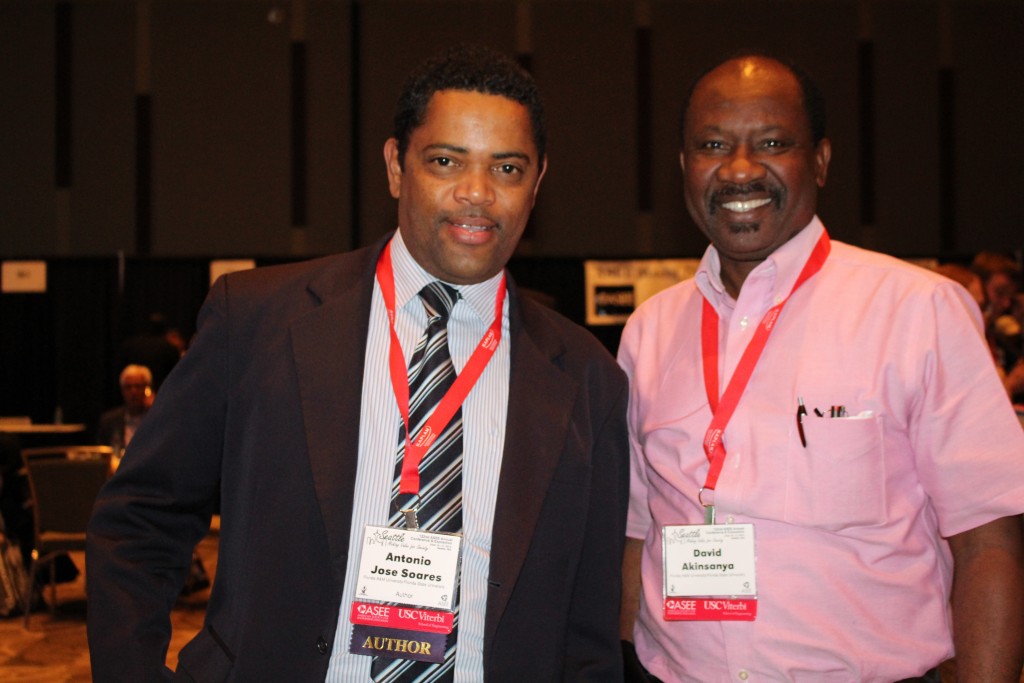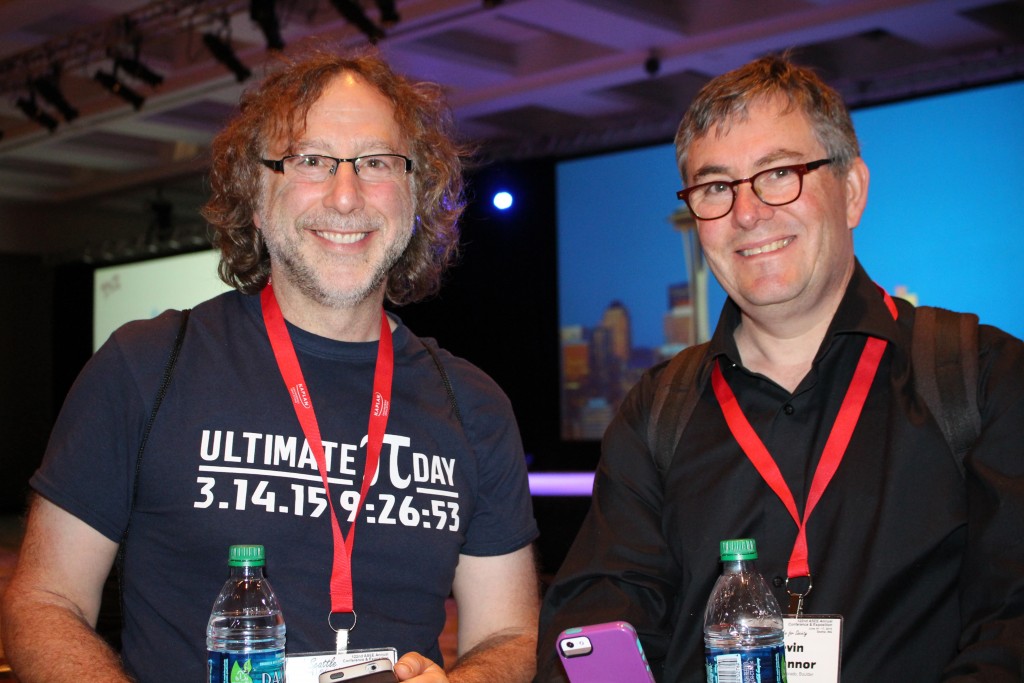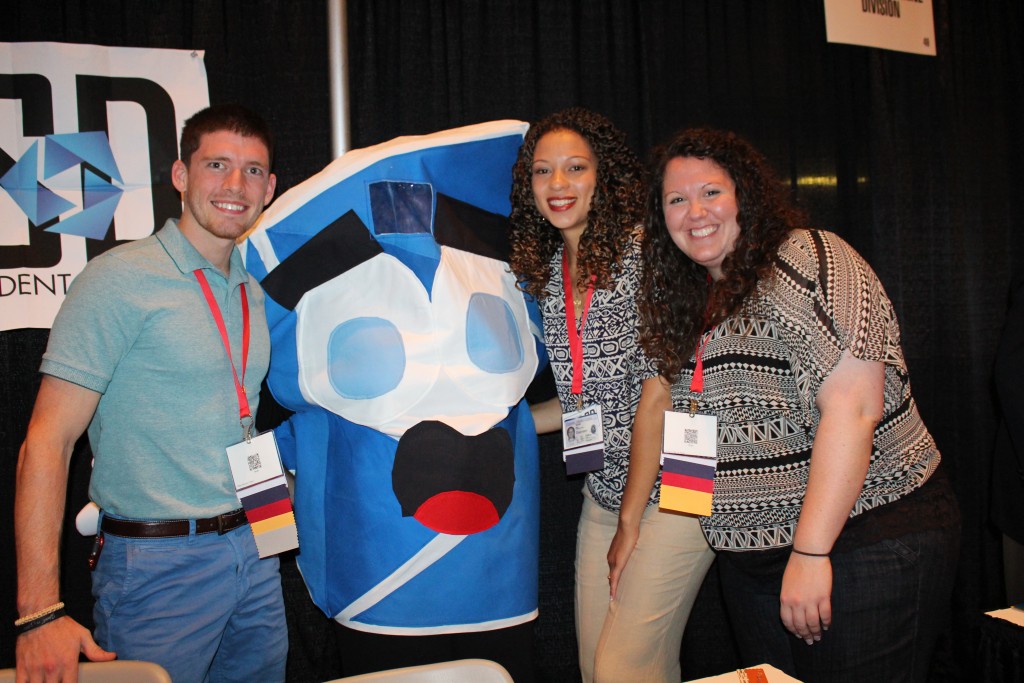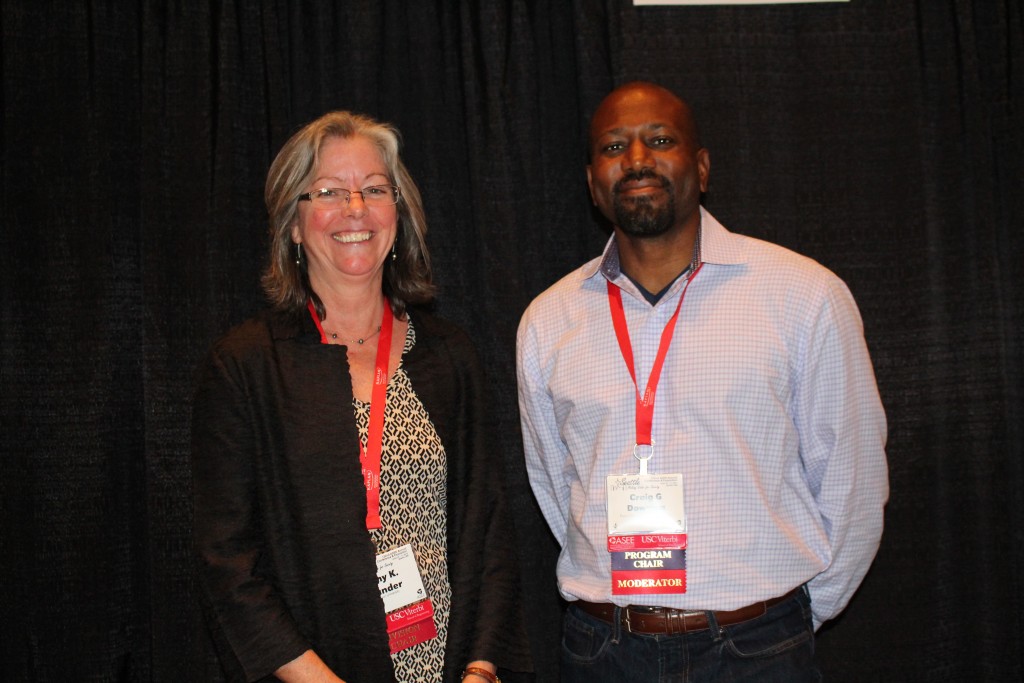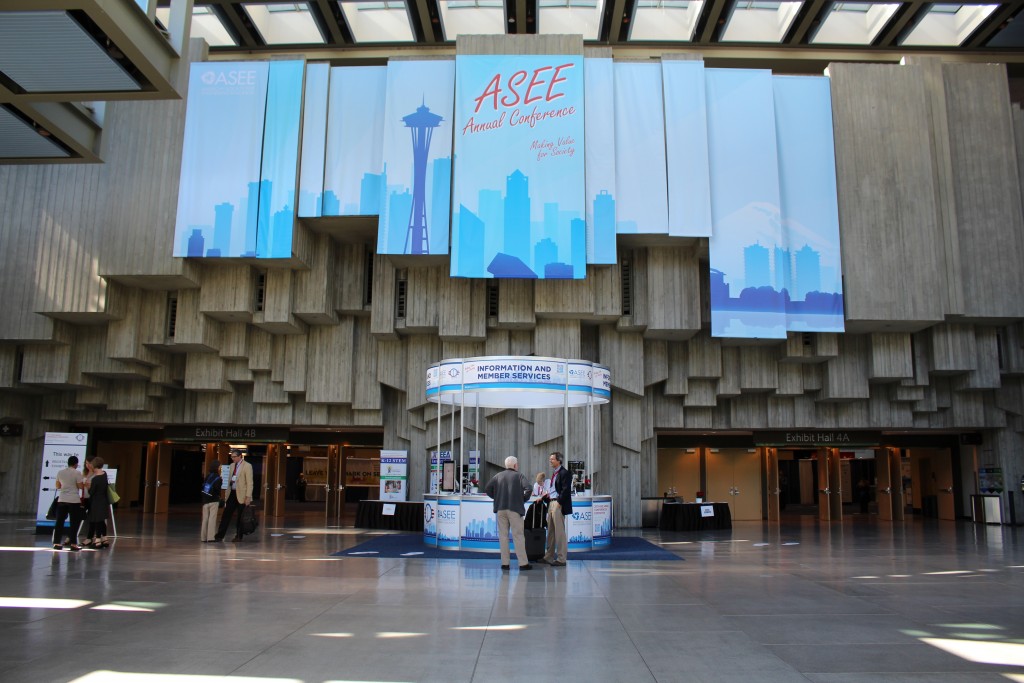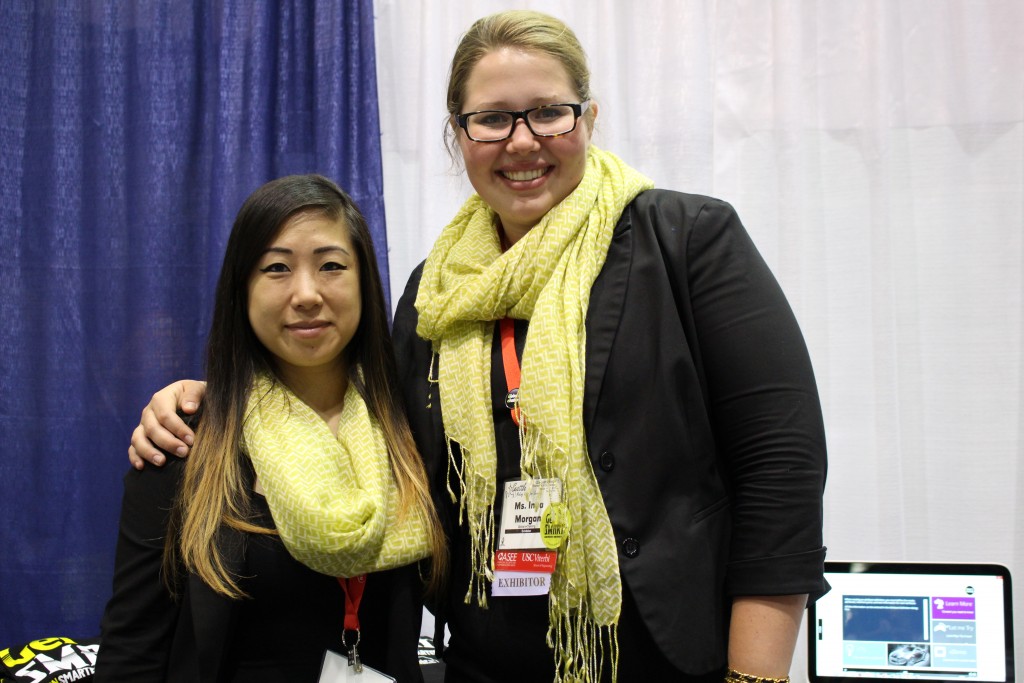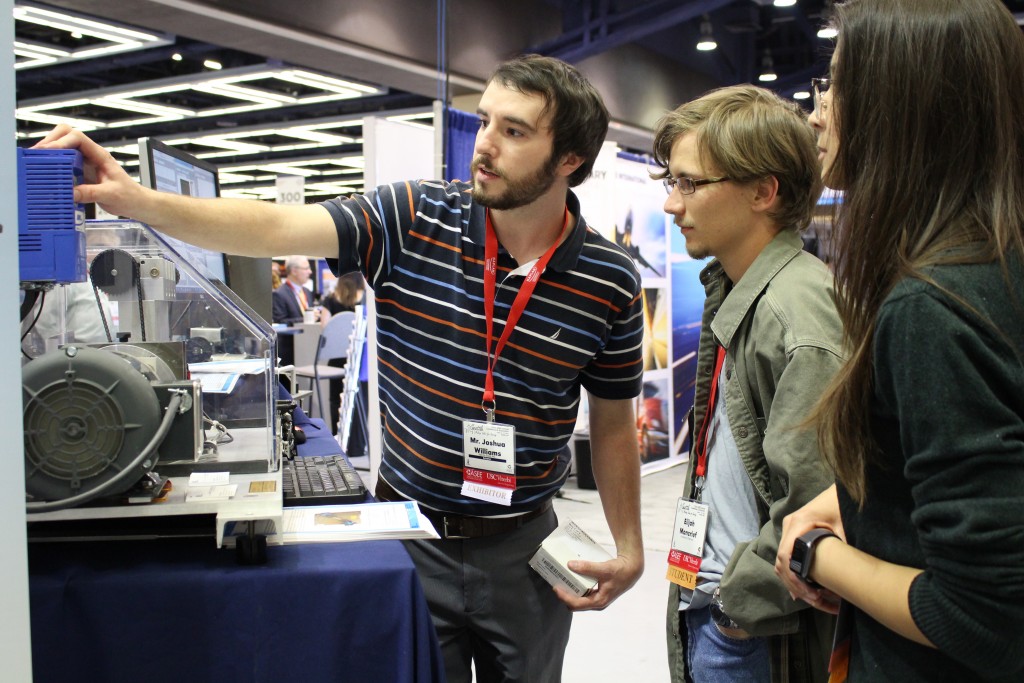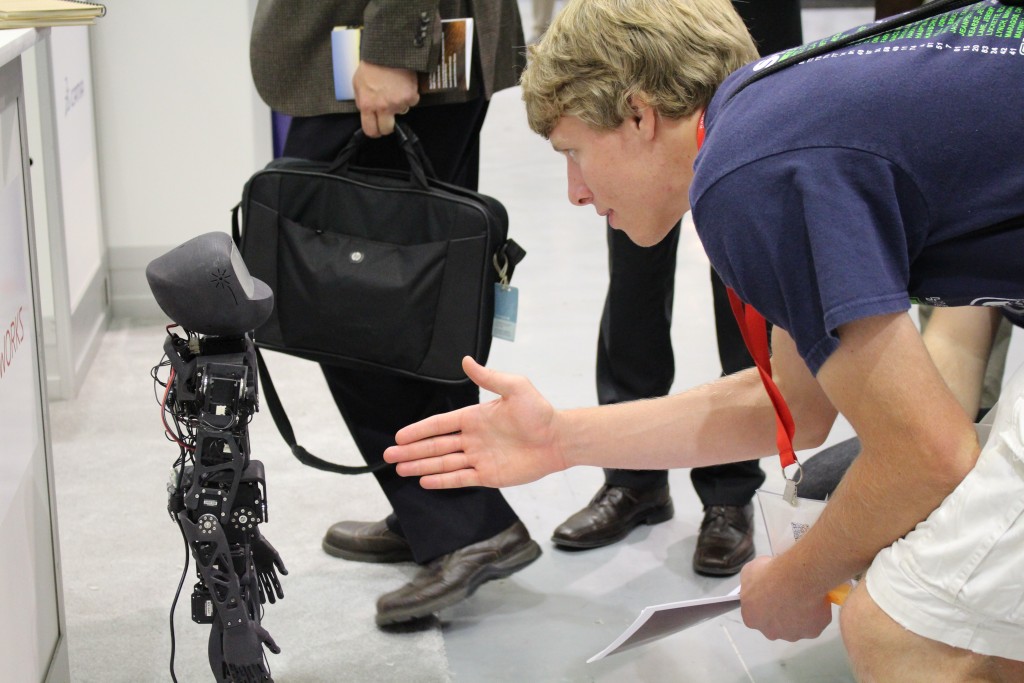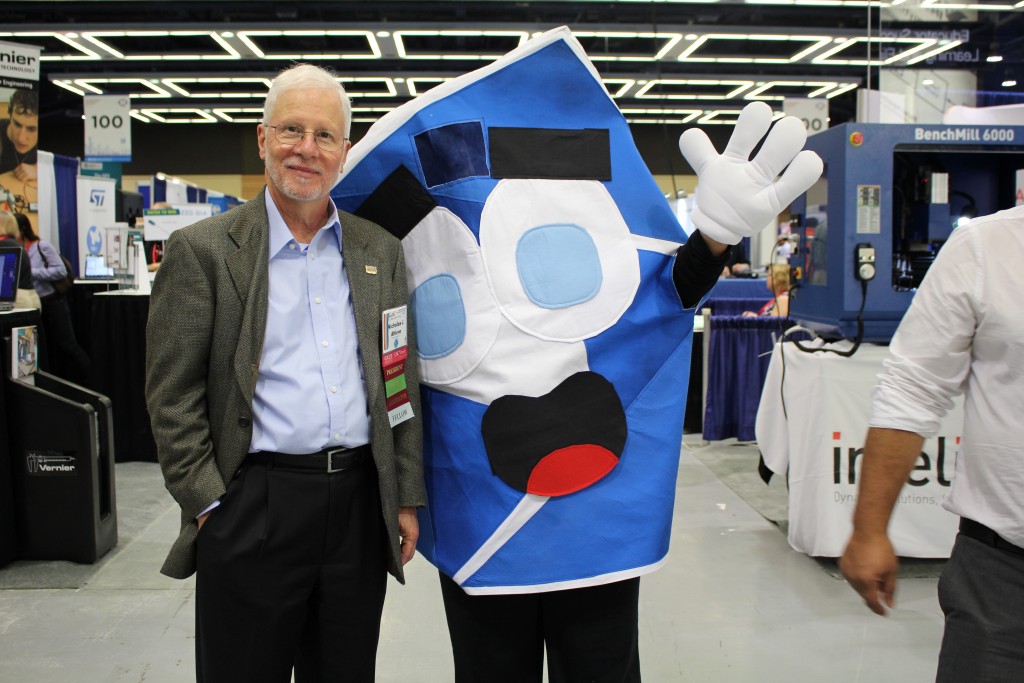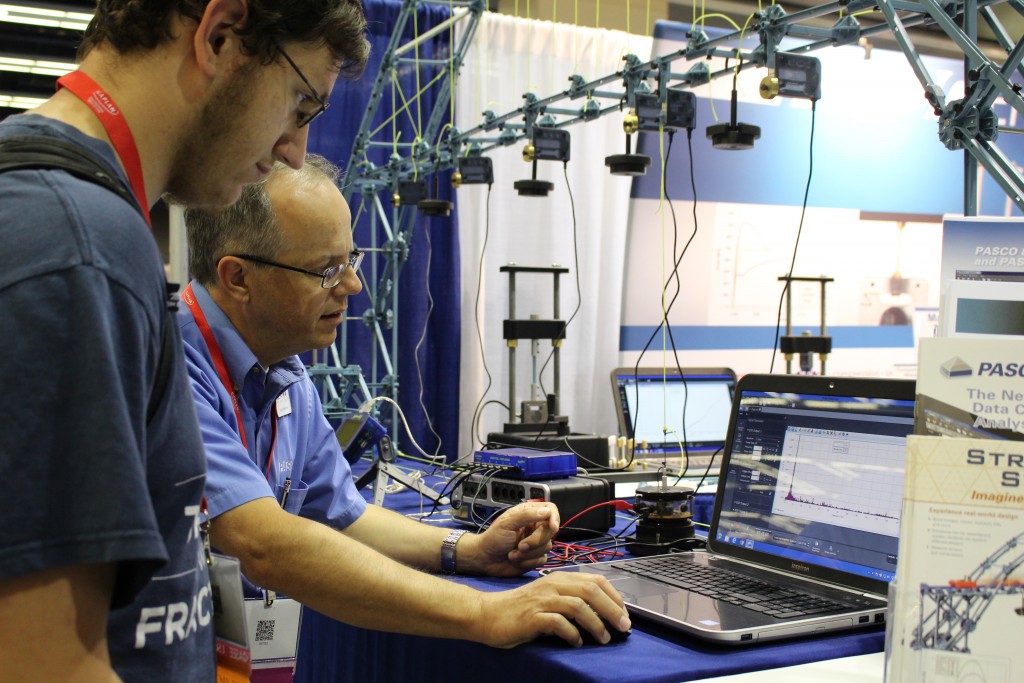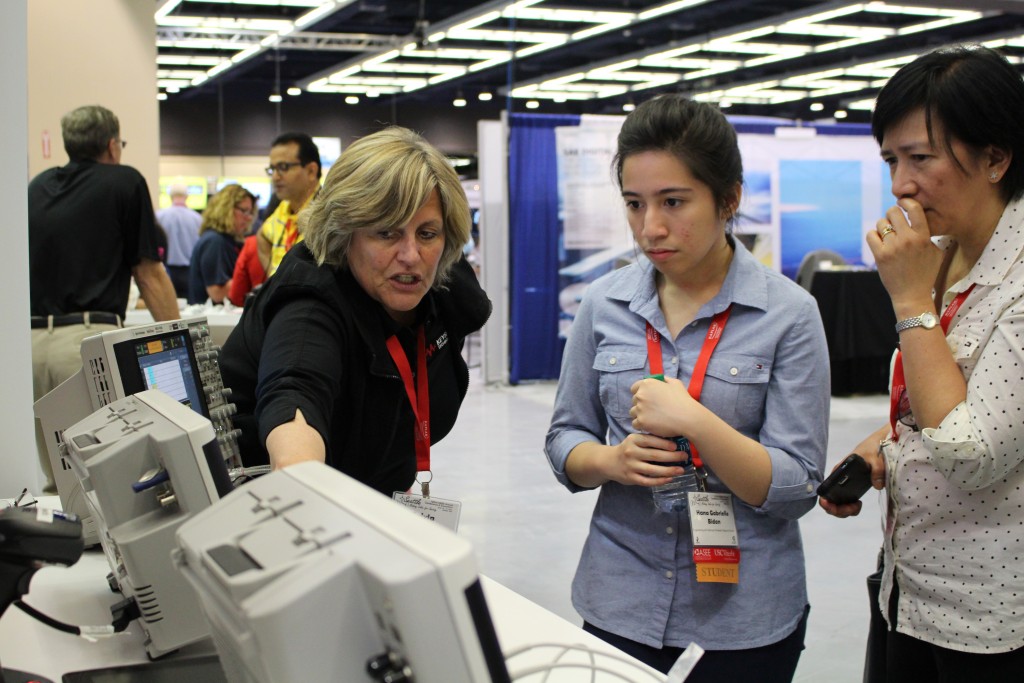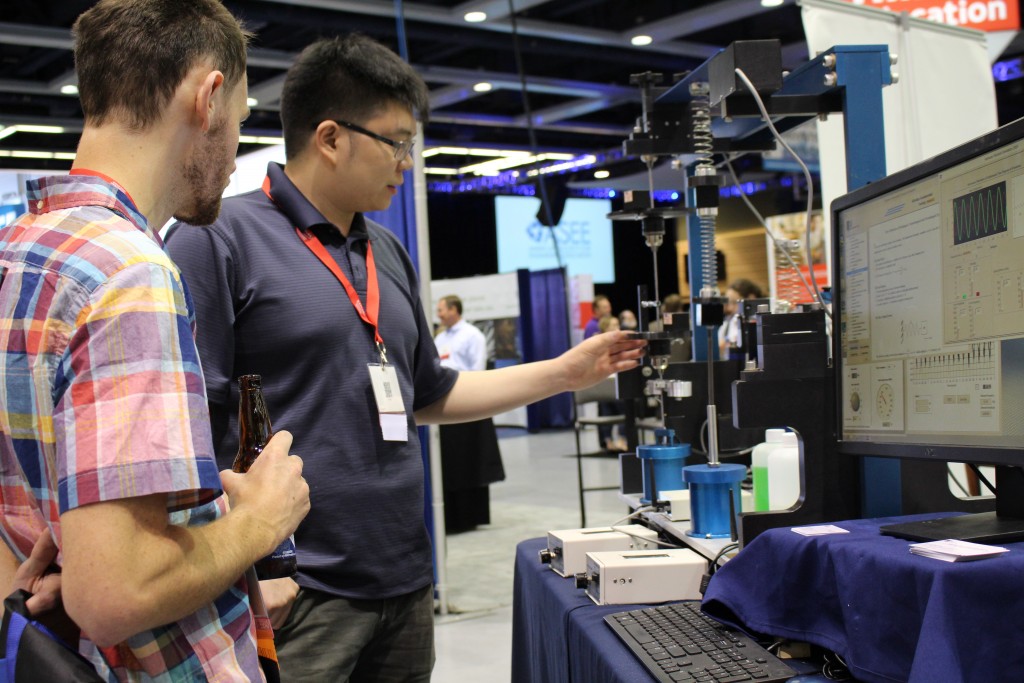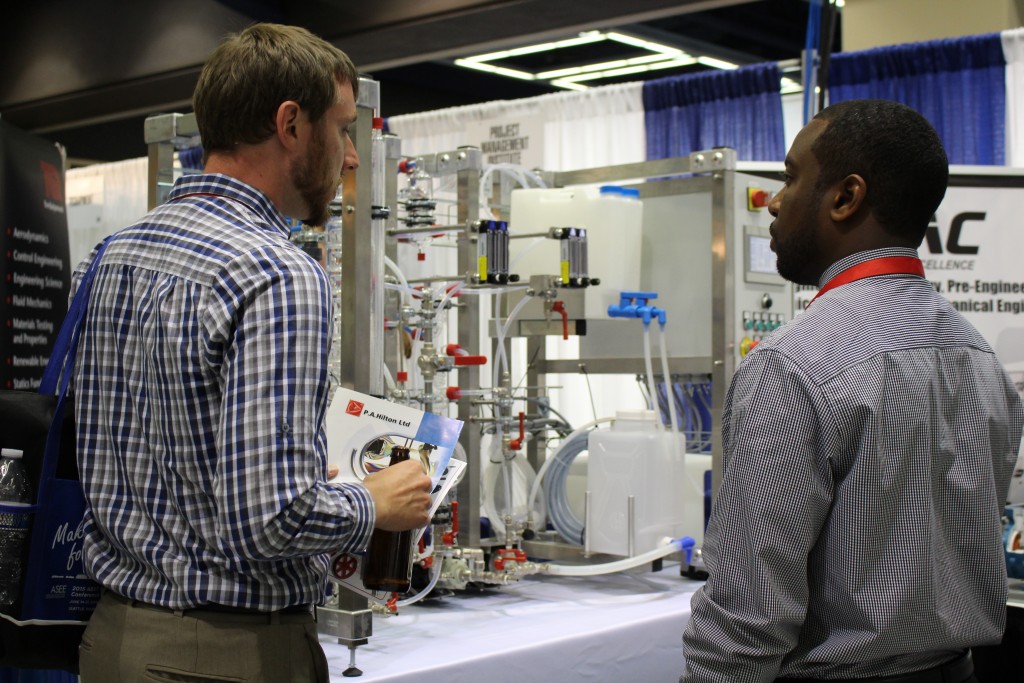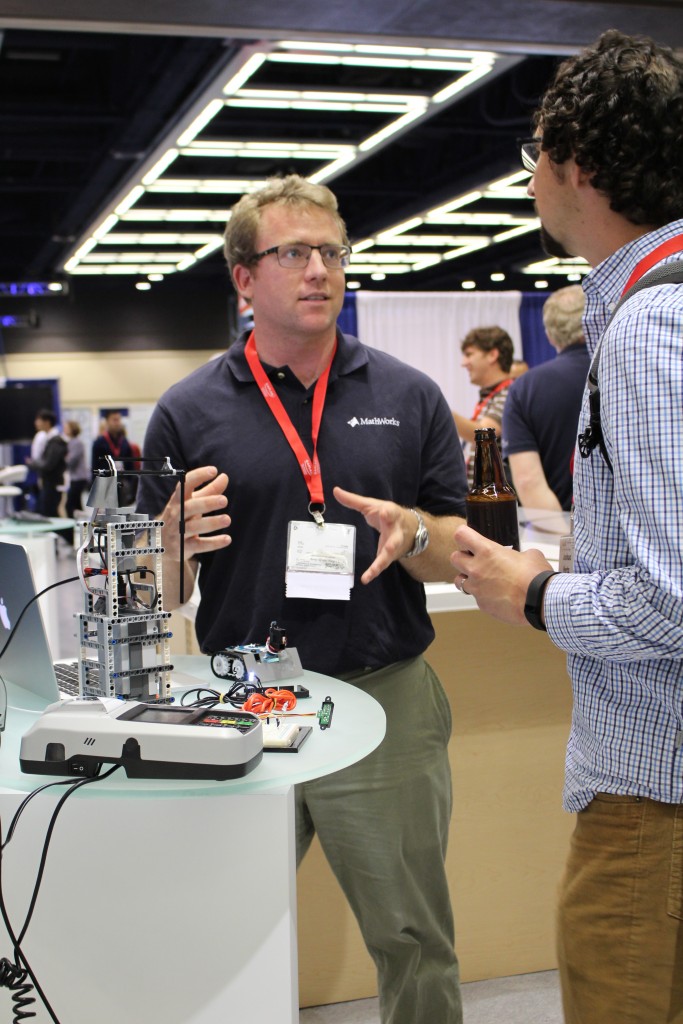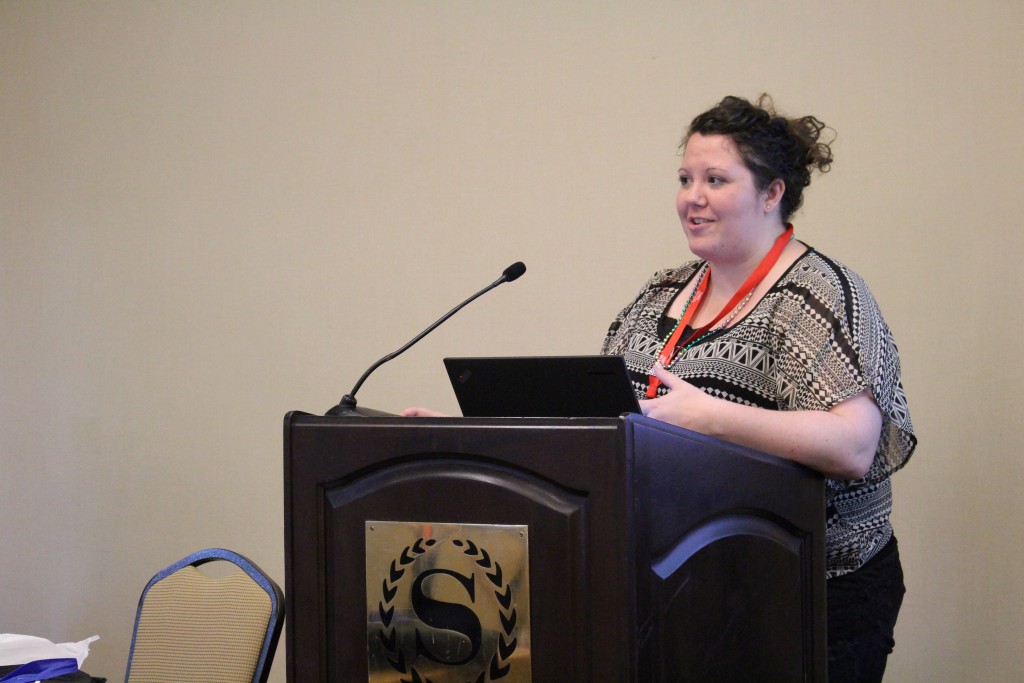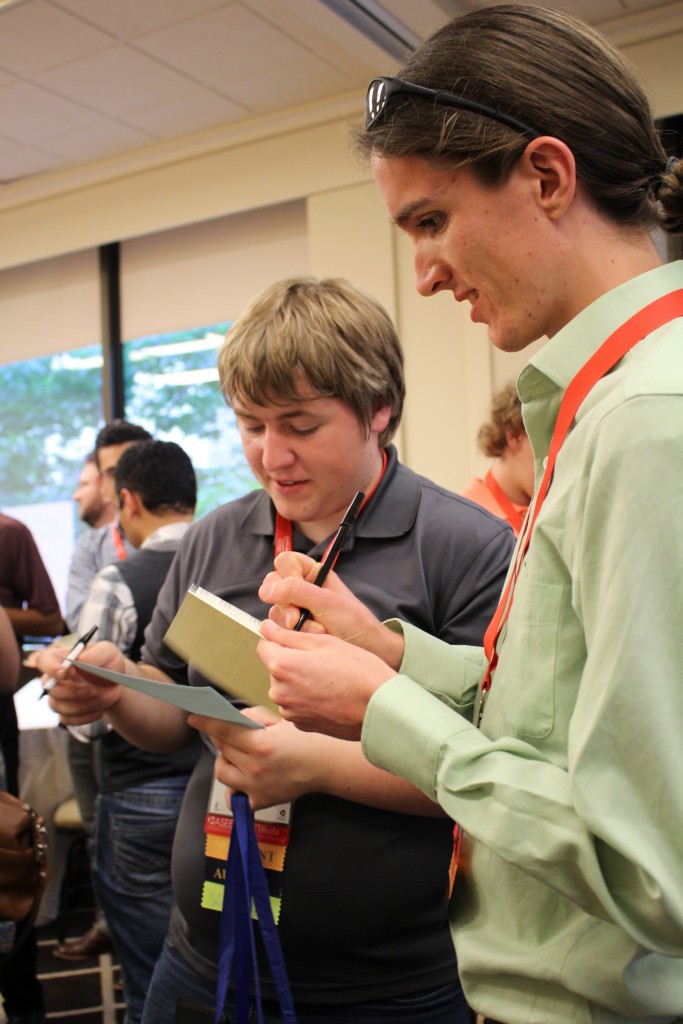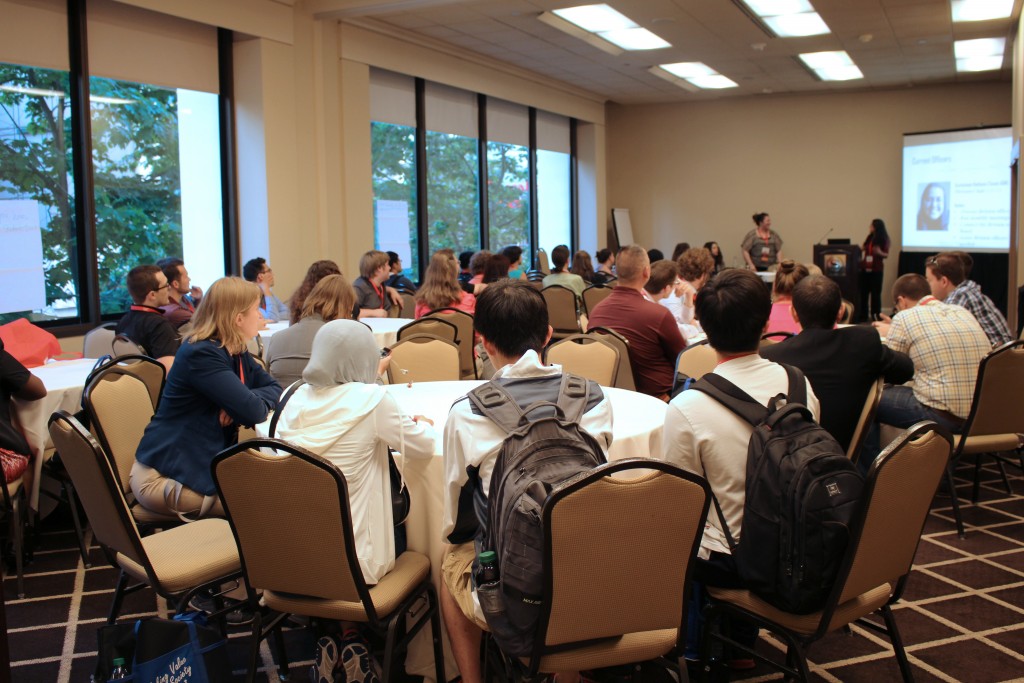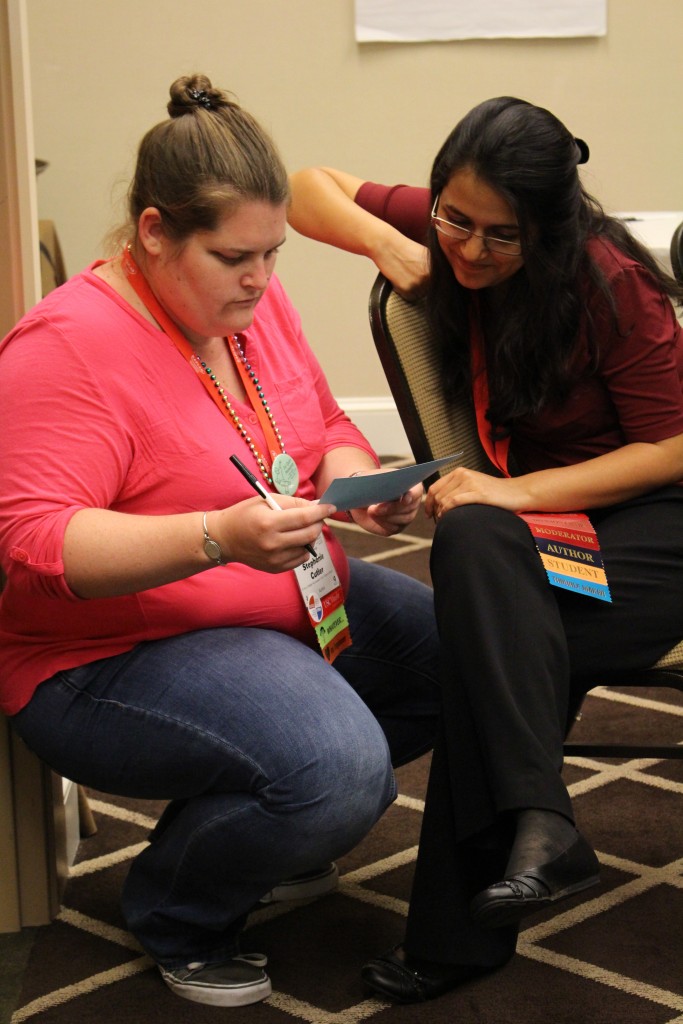 WHAT'S ON TOMORROW, MONDAY June 15:
Monday starts bright and early with the first of ASEE's Year of Action on Diversity sessions – a Safe Zone/Positive Space Ally Training. A series of ABET sessions also kicks off at 7 a.m.,  as do the sponsor and division technical sessions, including one on the future of engineering curricula presented by Purdue University.
Monday's highlight is the much-anticipated Main Plenary I, which opens the conference at 8:45 a.m. in the Washington State Convention Center Ballroom 6ABC with renowned mathematician and scholar Maria Klawe, president of Harvey Mudd College. In addition, the session will recognize the 2015 President's Award Recipient – For Inspiration and Recognition in Science and Technology (FIRST) – along with winners of several national high school STEM contests, including the Intel Science and Engineering Fair, Purdue's EPICS community service programs, and FIRST Robotics.
Back by popular demand: Take a mid-morning break immediately after the plenary to meet the national high-school STEM stars and learn about their projects at the Focus on Innovation Pavilion in Exhibit Hall 4ABC. The session also features a performance and Q&A with inspiring violinist and Stanford University Design Center graduate Kai Kight.
View innovative products and services from industry, learn the results of more than 130 NSF-supported research projects (poster session) and join friends for the complimentary ASEE Focus on Exhibits Brunch – all in Exhibit Hall 4ABC. Be sure to cheer on community college students from around the country as their Fishing Derby robots race to collect the most fish at this year's Two-Year Model Design Competition from 10:30 to 12:30 p.m. Later that afternoon, different teams will vie to come up with innovative environment-enhancing designs and solutions in the Student Design and Manufacturing Competition.
Next, join friends and colleagues for a complimentary glass of cold lemonade at ASEE's Focus on Exhibits Summertime Social  sponsored by Columbia Video Network from 3:45 to 4:15 p.m. in the Exhibit Hall. If you have time, drop by ASEE's editorial table in the atrium to see the range of publications – from Prism to the Journal of Engineering Education to K-12 outreach materials – and chat with the editors.
The ASEE Awards Ceremony – 5:15 to 6 p.m. in Ballroom 6ABC – replaces the closing ceremony and banquet. Sponsored by Northrop Grumman and Dassault Systèmes, the event honors new ASEE Fellows, best-paper authors, and outstanding engineering educators.
Several evening gatherings provide opportunities to socialize, including the Tau Beta Pi Reception from 6:30 to 8:30 p.m., the Campus Representatives and Awards Reception from 7 to 9 p.m., and the Mechanical Engineering Convivium from 5:30 to 8 p.m. Also, the ever-provocative For-um & Agin-um of the Education Methods and Research Division takes place from 7 to 9 p.m at the Convention Center, room 211.
NOTABLE SESSIONS
It's All About Teams & Teamwork 7 to 8:30 a.m., Washington State Convention Center, Room 608. This First-Year Programs Division technical session moderated by Shelley Lorimer and Jennifer Light focuses on research about improving teamwork and learning so students are better at it by the time they're seniors.
Integrating Social Justice in Engineering Science Courses 7 to 8:30 a.m., Sheraton Seattle, Willow B. Moderated by Jon A. Leydens, this technical session hosted by the Liberal Education/Engineering & Society  and Engineering Ethics Divisions focuses on projects that push the boundaries in integrating liberal education approaches within technical engineering courses.
"And Now for Something Completely Different" – A Faculty Sabbatical in Public Policy 12:30 to 2 p.m., Room 203, is among the unusual presentations on the Engineering and Public Policy Division's first technical session moderated by Deanna Matthews.
The State of the Electronic Textbook,  2:15 to 3:45 p.m., Room 603, moderated by John K. Estell, B. Kris Jaeger, and Walter W. Schilling, Jr., examines this digital tool from the viewpoint of publishers, faculty, and students.
Fifty Shades of Grey Literature, 2:15 to 3:45 p.m. Sheraton Seattle, Grand Ballroom D. This Engineering Libraries Division session, moderated by James A. Van Fleet, covers patent searches and how students use engineering standards.
AND DON'T MISS
What You Need to Know About ABET Accreditation, 7 to 8:30 a.m. and What's New in ABET Accreditation? 2:15 to 3:45 p.m., both in the Washington State Convention Center, Room 304; Funding Opportunities with the National Science Foundation 12:30 to 2:00 p.m., Sheraton Seattle, Leschi, and Enhancing Proposal Development and Finding Funding Opportunities 12:30 to 2 p.m., Shearton Seattle, Ravenna A;  Data Analysis and Assessment 6:15 to 7:45 p.m., Washington State Convention Center, room 618, which includes a study of students' use of office hours and course performance.
The Student, Entrepreneurship and Engineering Innovation, New Engineering Educators, and College-Industry Partnerships Divisions host a Student Division Happy Hour 6:30 to 7:30 p.m., at the Motif Hotel's Frolik Bar.
SPOTLIGHT ON TEACHING
New Engineering Educators Division Technical Session 1 7:00 to 8:30 a.m., Room 308. Moderated by Robert W. Hasker, this session discusses student-centered teaching practices, summer faculty immersion programs, and a comparison of U.S. and international systems of training engineering faculty to be educators.
Pedagogical Strategies and Classroom Techniques for Teaching Assistants 7 to 8:30 a.m. Room 613. The impact of supplemental instruction on sophomore-level engineering courses, curriculum development, and other strategies by which graduate students may enhance their own classrooms is the focus of this session moderated by Eric Kjolsing, Cassandra Jo Groen, and Manojkumar Vilasrao Deshpande.
Online Teaching 12:30 to 2:00 p.m., Room 618. Moderated by Patricia R. Backer, this Computers in Education Division session includes developing a MOOC on a budget, teaching an electrical circuits course online, and "the myth of the six-minute rule" for engaging students with online videos.
Improving Graduate Students' Hands-on Learning Experiences 12:30 to 2:00 p.m., Room 614. A panel discussion on ways to improve the hands-on training of graduate students in engineering moderated by Jay Tu.
Student Experience & Perspectives 12:30 to 2:00 p.m., Room 617. Moderated by Anastasia Marie Rynearson and Wesley Odom, this Student Division technial session includes discussions of non-traditional grading techniques, perspectives on engineering summer programs, and other student experiences as they embark on their educational careers.
Faculty Development II 2:15 to 3:45 p.m., Room 609. "I Like Therefore I Learn! Engineering Student Motivation to Learn in Their Least and Most Favorite Courses" is among the presentations in this Engineering Research and Methods Division session moderated by Kaitlin Mallouk and Jacqueline McNeil.
Interactive
FOCUS ON DIVERSITY
Curricular and Non-curricular Models for Diverse Learners in Engineering, 7 to 8:30 a.m., Room 307; Women in Engineering Division: Retention of Undergraduate Students, 7:00 to 8:30 a.m., Room 615. Room 615; Broadening Participation in Engineering,including papers on enhancing accessibility for deaf and hard of hearing students and on creating "calculus readiness," 12:30 to 2 p.m., Ballroom 2A; Cultivating Engineering Scholarship and Research Mindsets Among URM Students,12:30 to 2:00 p.m., 12:30 to 2:00 p.m., Room 309. Interactive Theater to Promote Difficult Dialogues About Inequities in Engineering Education, 2:15 to 3:45 p.m., Sheraton Seattle, Greenwood.