Highlights of the final day included six distinguished lectures on a wide range of educational ventures and trends, presentations for best PIC and Zone papers, and a field trip to Boeing's flagship facility. Then, in his last act as ASEE President, Nicholas J. Altiero hosted a well-attended Farewell Reception for all attendees, sponsored by Dassault Systèmes and Lockheed Martin, where he recognized members of the ASEE Board of Directors whose service continues for 2015/16 and welcomed the new board members. The occasion marked the beginning of Joseph Rencis's service as ASEE President and the start of Louis Martin-Vega's term as President-elect.

Last chance to donate to the ASEE Give-Back Campaign and support Treehouse, a Seattle-based nonprofit that supports education for foster children so they can graduate on time. http://www.treehouseforkids.org/donate
Lingering in Seattle? Enjoy group rates to a Mariners game June 18 & 19 – exclusive for ASEE conference attendees! Click HERE for details.
The Distinguished Lecture Series spanned subjects from manufacturing innovation to the Internet of Things. Karl Reid, the newly appointed executive director of the National Society of Black Engineers, discussed creating an ecosystem of achievement for college success. In keeping with ASEE's Year of Action on Diversity, Alice Merner Agogino, the Roscoe and Elizabeth Hughs Professor of Mechanical Engineering at the University of California, Berkeley, discussed the recent National Academies report on the career choices of women engineers.
Manufacturing innovations, including industry-university partnerships such as the National Network for Manufacturing Innovations, was the subject of "Unifying the Enablers for Innovation and the Talent for Making Value for America." The panel. moderated by outgoing ASEE Board member C. Diane Matt and Carrie Houtman, featured S. Jack Hu, interim vice president for research at the University of Michigan; Mark J. Shuart, R&D facilities program manager for the Advanced Manufacturing Office, Energy Efficiency and Renewable Energy, at the U.S. Department of Energy; Kate S. Whitefoot, senior program officer and the Robert A. Pritzker fellow at the National Academy of Engineering; and Gerould Young, Director of Advanced Manufacturing & Materials at Boeing. In Power to the People: Engineering Education and Energy Poverty Alleviation, Henry Louie, associate professor of electrical and computer engineering at Seattle University and member of the Governing Board of the IEEE Power & Energy Society, used experiences in electrification projects in Kenya and elsewhere to show the "double opportunity" of alleviating energy poverty while tapping the interest of today's globally conscience generation of students. In "A Framework for Catalyzing Change in Engineering Education," delivered in the same session, Susan Elrod, interim provost and vice president for academic affairs at Chico State University, discussed campus case studies and the reform process embodied in Guide to Systemic Institutional Change in STEM Education that was developed in a project funded by the W.M. Keck Foundation through Project Kaleidoscope at the Association of American Colleges & Universities. Participants applied some of the Guide's tools and developed the outline of a plan for change on their own campuses.
The meteoric growth of the Internet of Things (IoT), with billions of connected products worldwide, hinges on a crucial ingredient: education, argued Parametric Technology Corp.'s John Stuart, senior vice president for global academic programs and Alister Fraser, senior manager of education partner programs for the Americas, in this sponsored session. Their provocative lecture, The Internet of Things: A Smart Connected Crisis? described how the distributed global design process and embedded software has meant that an understanding of smart, connected product development has become a necessary skill for graduates, and they demonstrated how to leverage a free classroom IoT tookit that lets students design and build monitoring and control applications. In the Internet for Everyone and Everything, Dave Wilson, director of academic programs for National Instruments, sponsor of the session, explored the evolution of system design as a new discipline and how applying traditional "siloed" design approaches to meet fifth generation (5G) challenges could, in fact, be the bottleneck preventing a new network vision.
The 2014 best PIC and Zone paper presentations spanned a wide array of topics, including interactive virtual thermodynamics labs, promoting student creativity through problem-based learning, and perspectives on failure in elementary classrooms.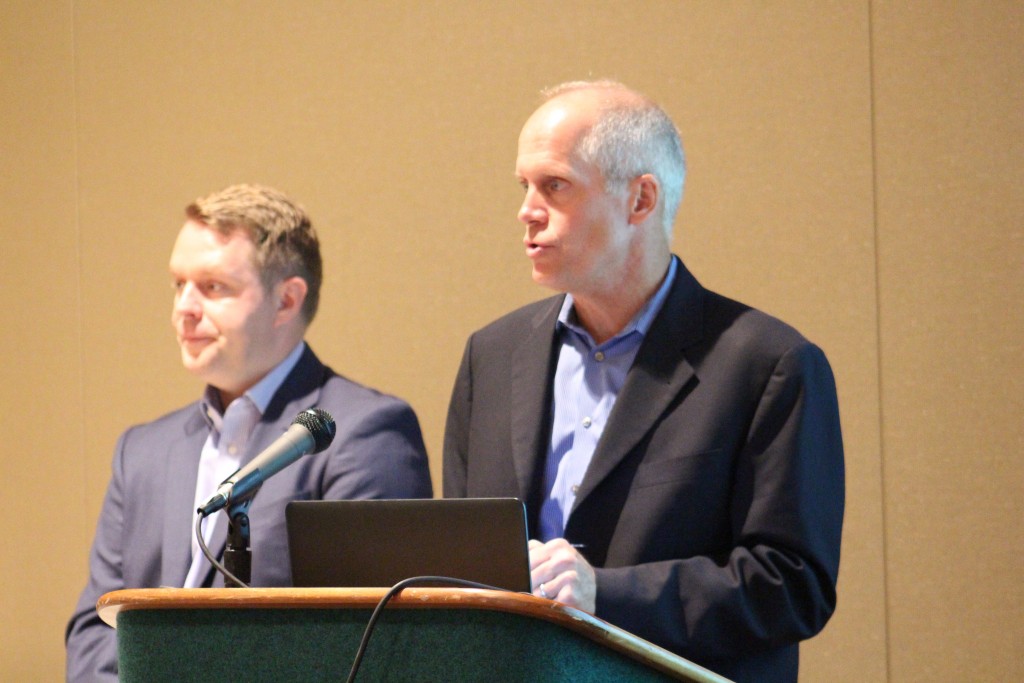 Dr. Alister Fraser and John Stuart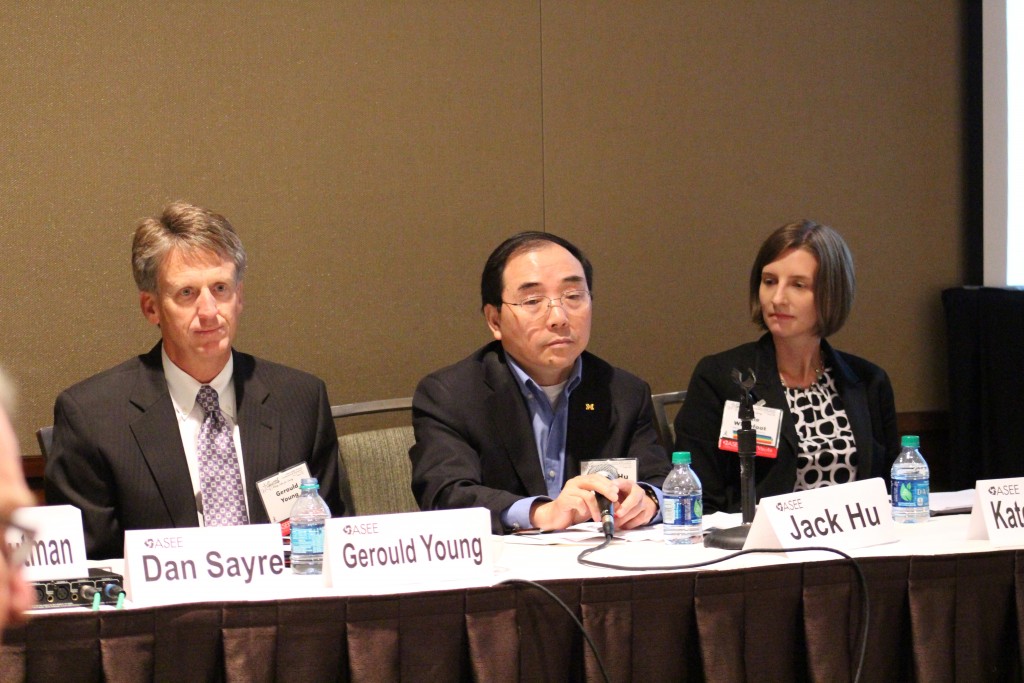 Gerould Young, Jack Hu, and Kate Whitefoot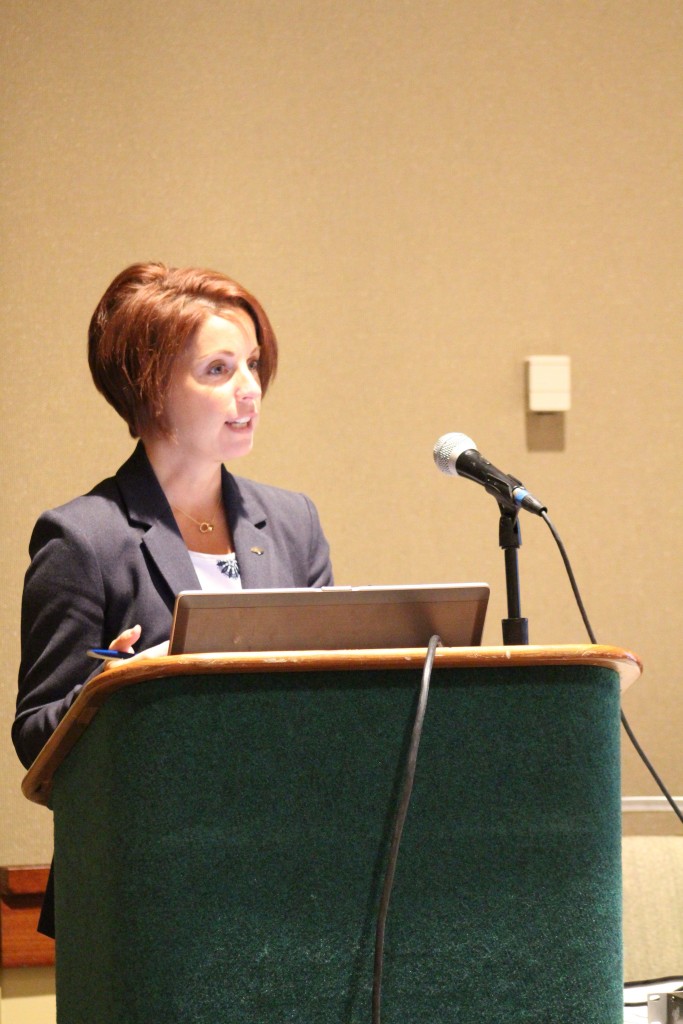 Carrie Houtman
Dr. Alice Merner Agogino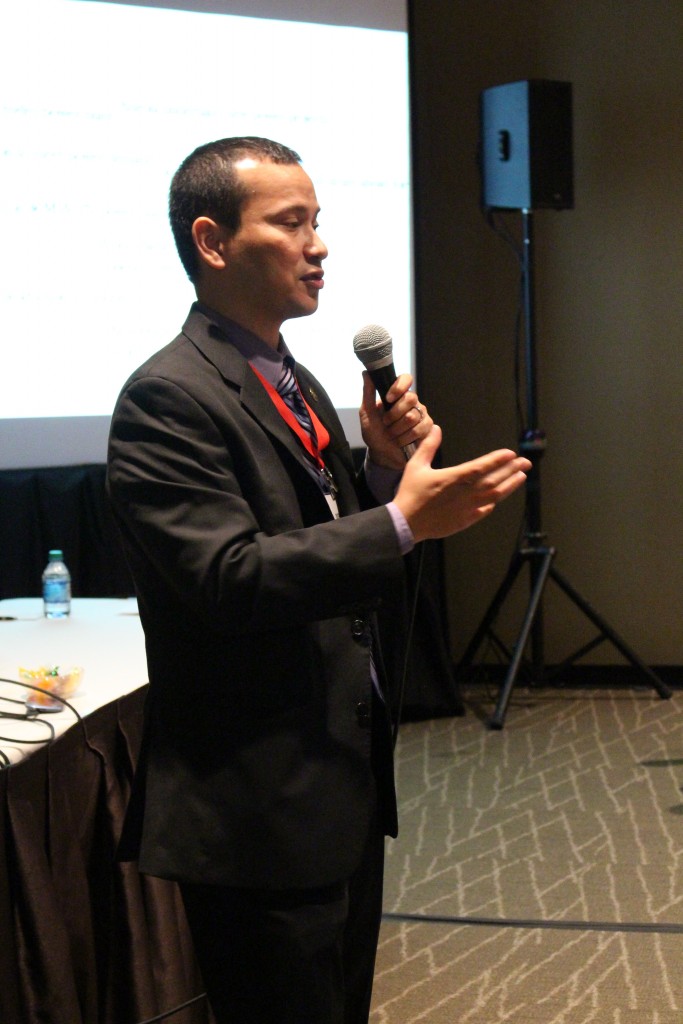 Henry Louie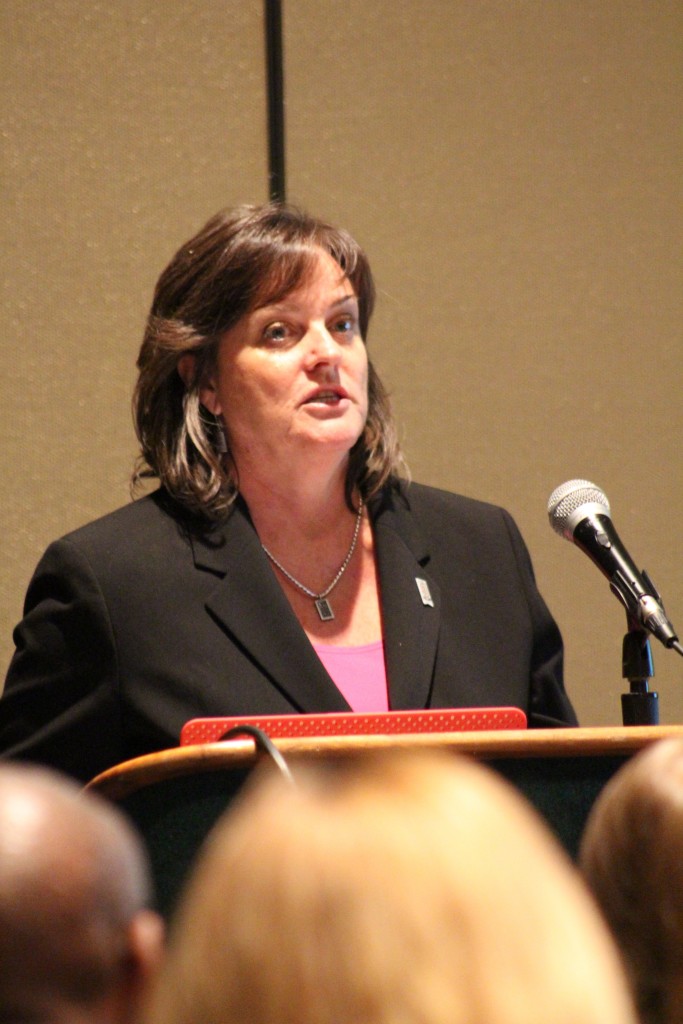 Susan Elrod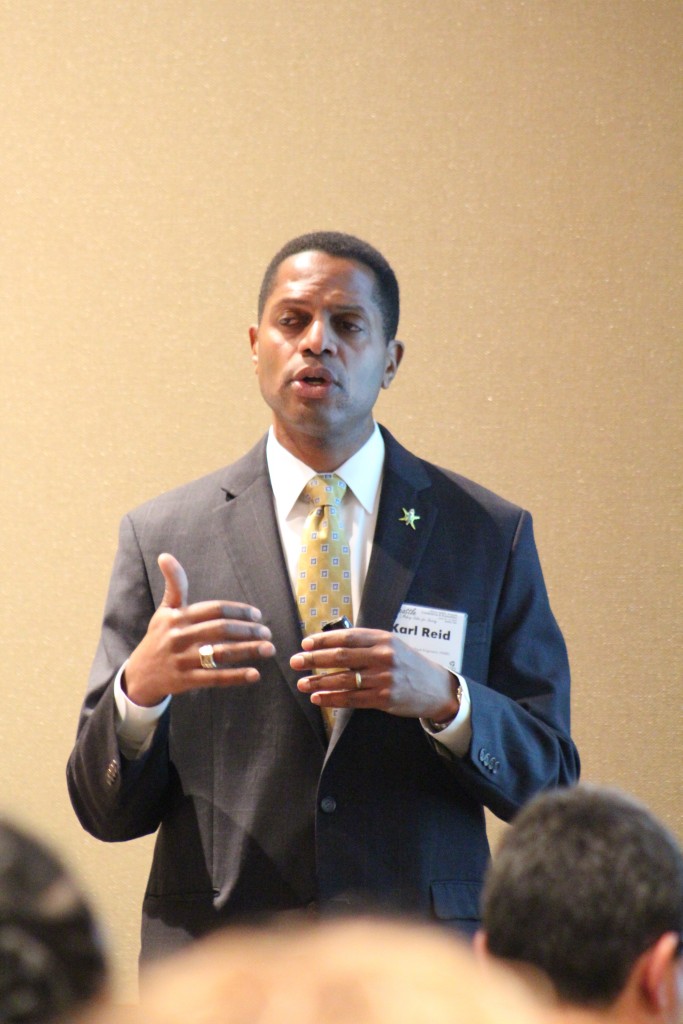 Karl Reid
Outgoing ASEE President Nicholas J. Altiero concluded the conference by recognizing the following members of the ASEE Board of Directors whose terms continue for another year: Terri Morse, Vice President, Finance (re-elected for a two-year term); B. Grant Crawford, Vice President, Member Affairs; Randy Moses, Chair, Engineering Research Council; Ken Burbank, Chair, Engineering Technology Council;  Adrienne Minerick, Chair, PIC I; Marjan Eggermont, Chair, PIC II; Sheryl Sorby, Chair, PIC III; Maura Jenkins Borrego, Chair, PIC IV; Lea-Ann Morton, Chair, PIC V; Navarun Gupta, Chair, Zone I; Ruby Mawasha, Chair, Zone II; Eric Wang, Chair, Zone IV; and Norman Fortenberry, Executive Director.
He also thanked outgoing board members for their years of service: Kenneth F. Galloway, Immediate Past President; Bevlee A. Watford, Vice President, External Relations; Louis A. Martin-Vega, Chair, Engineering Dean's Council, and Vice President, Institutional Councils; Diane Matt, Chair, Corporate Member Council; Suzanne Keilson, Chair, Zone I; and Charles McIntyre, Chair, Zone III.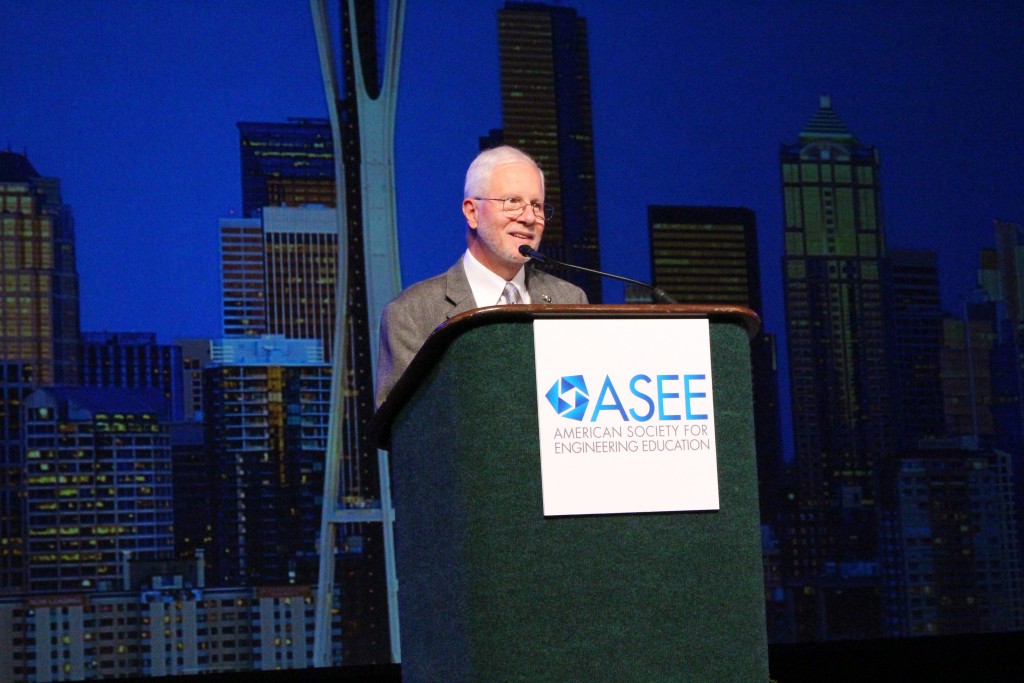 Nicholas Alteiro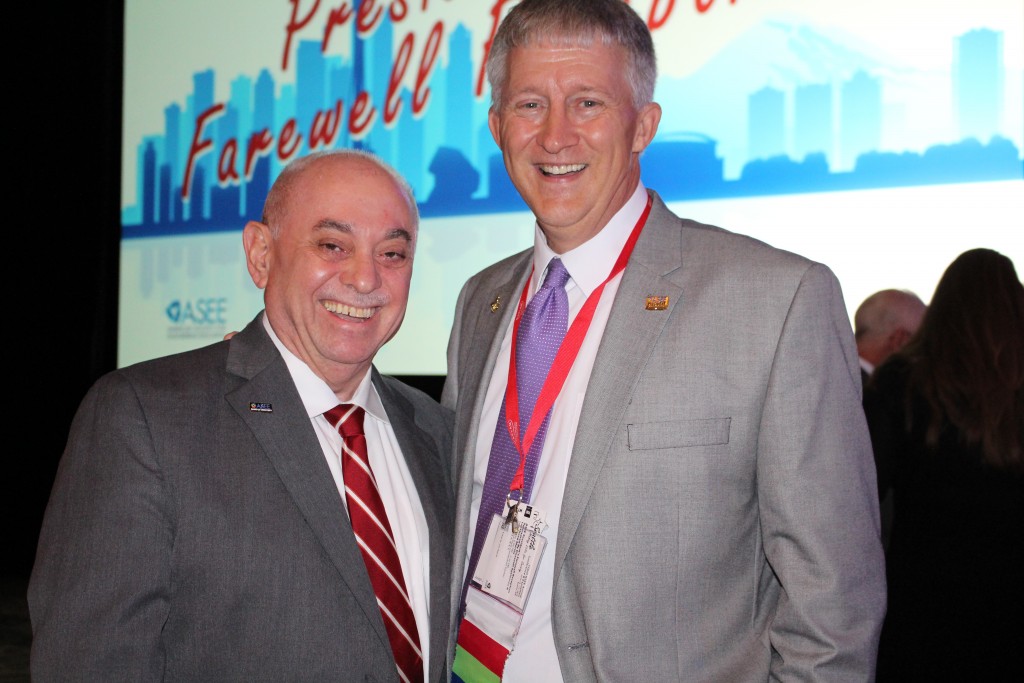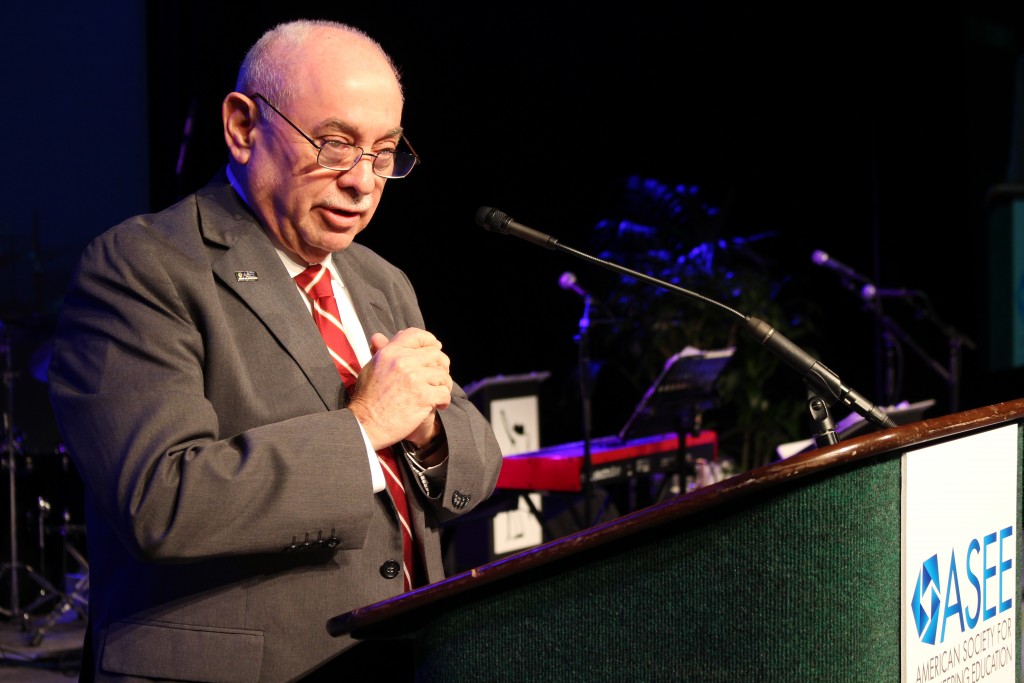 Louis Martin-Vega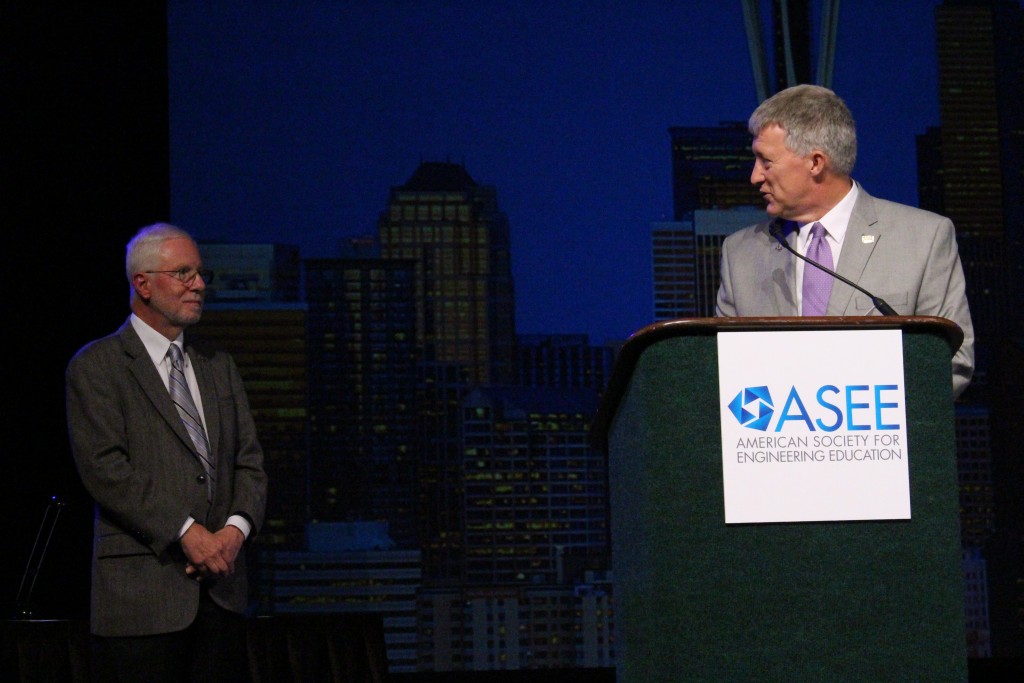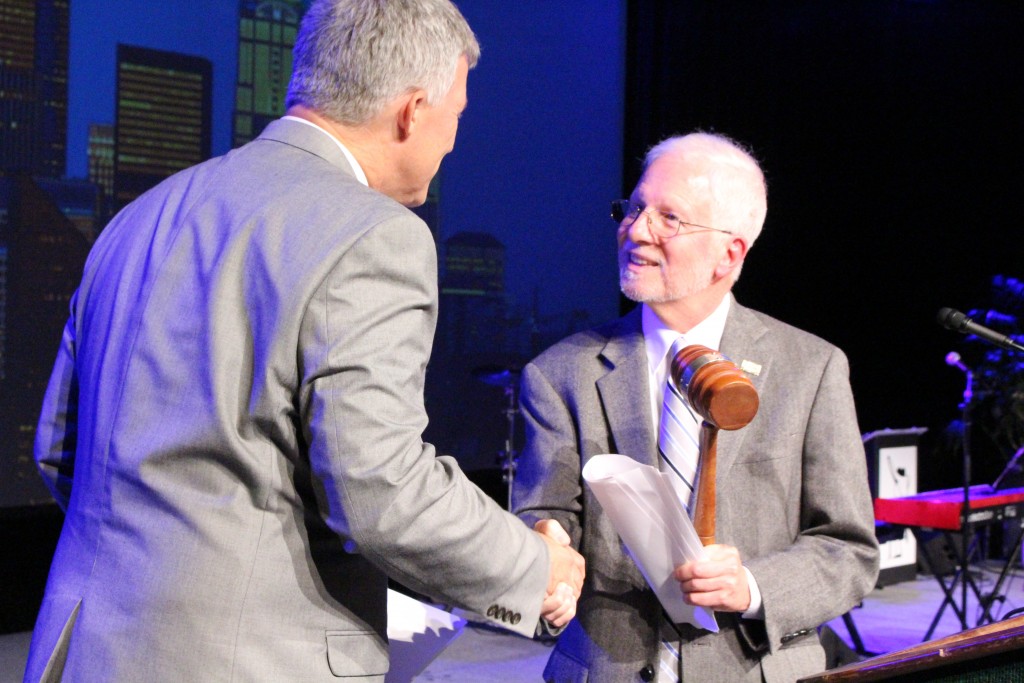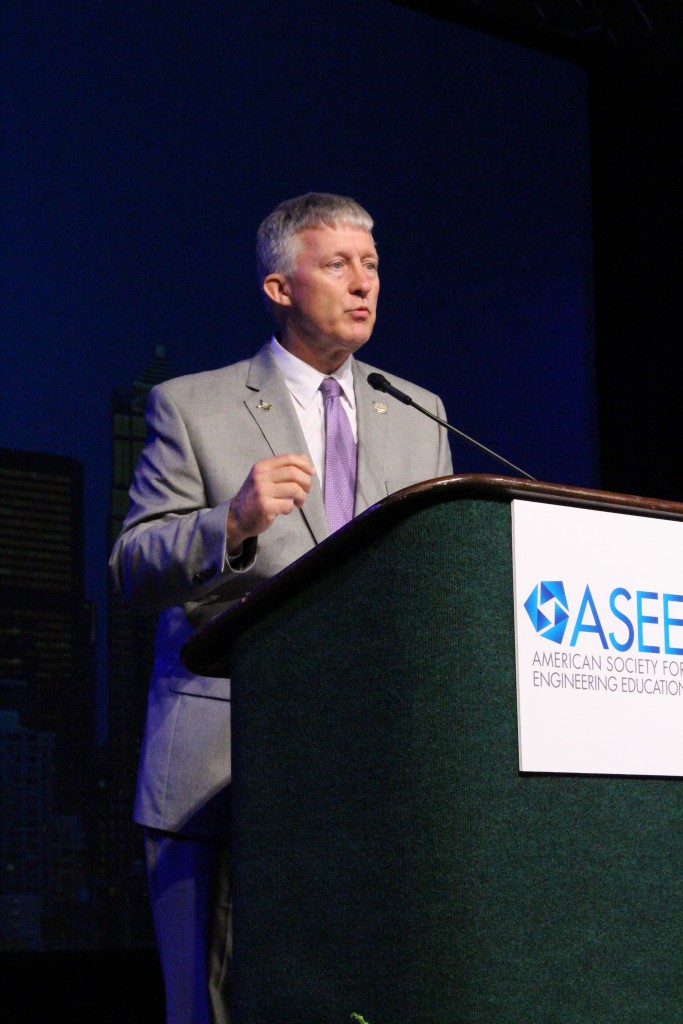 Joseph Rencis
President Altiero then welcomed his successor, Joseph Rencis, president-elect Louis A. Martin-Vega, and incoming members of the ASEE Board of Directors for 2015/16: Catherine Skokan, Vice President, External Relations; Gerald Holder, Chair, Engineering Dean's Council; Dan Sayre, Chair, Corporate Member Council, and Steve Watkins, Chair Zone III.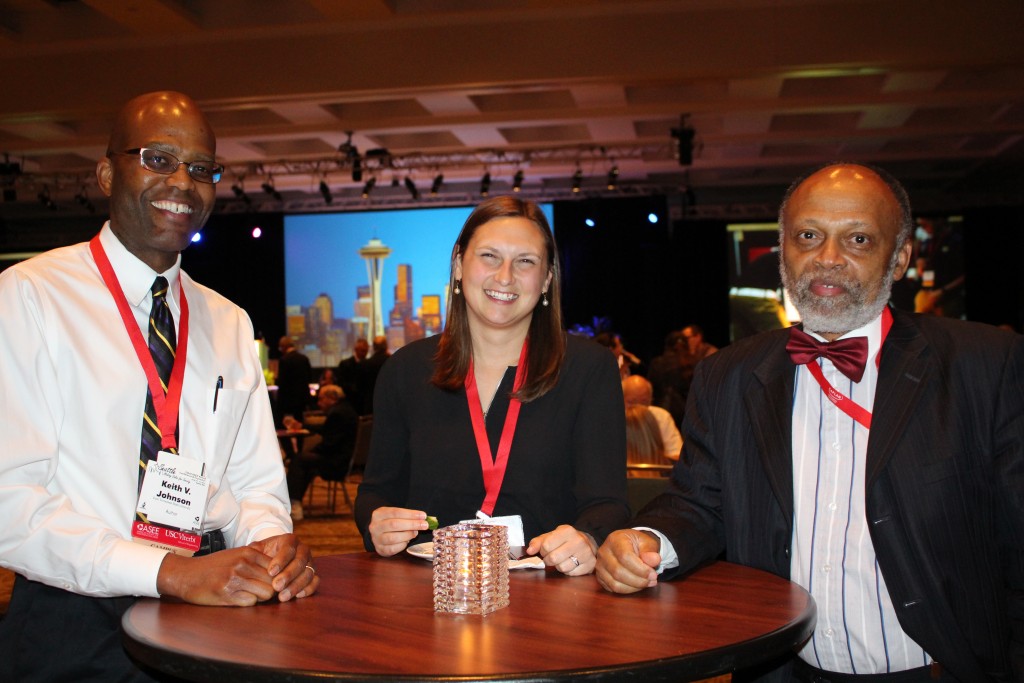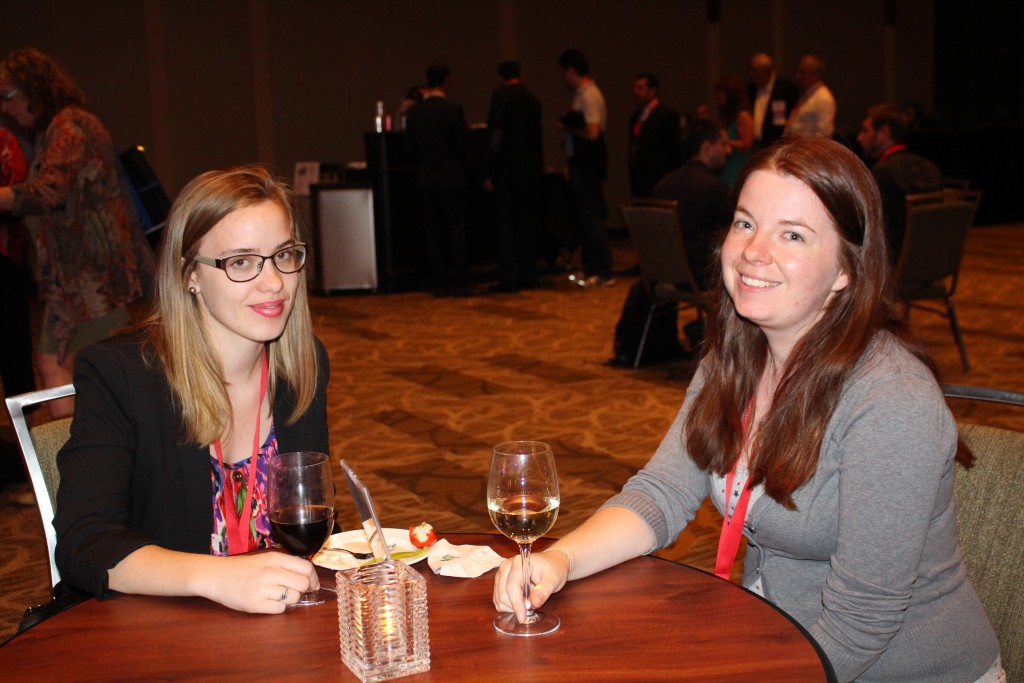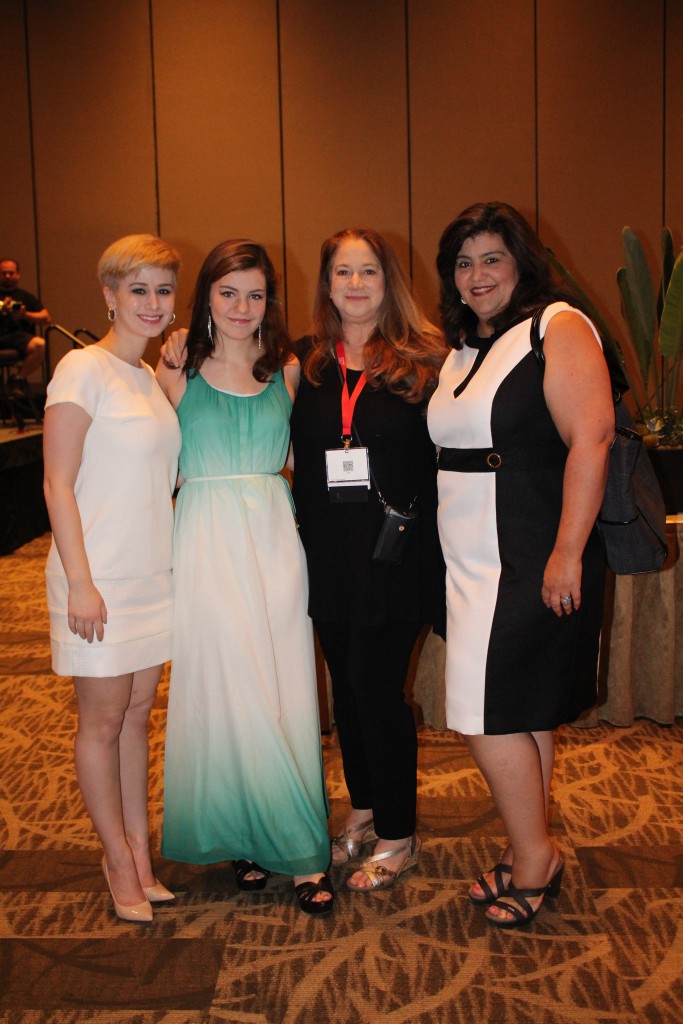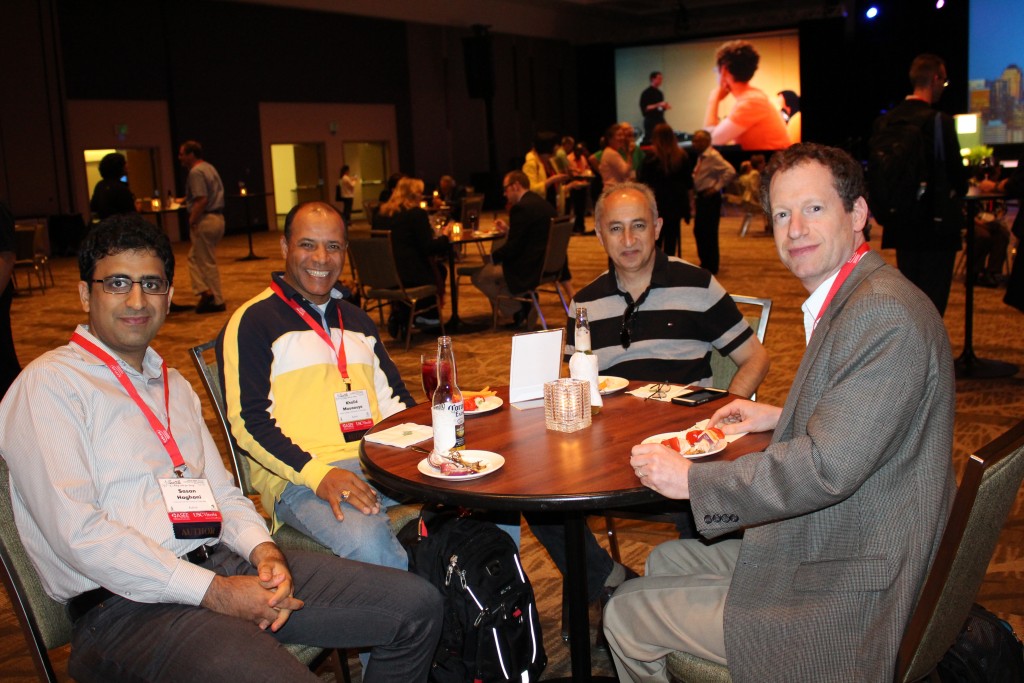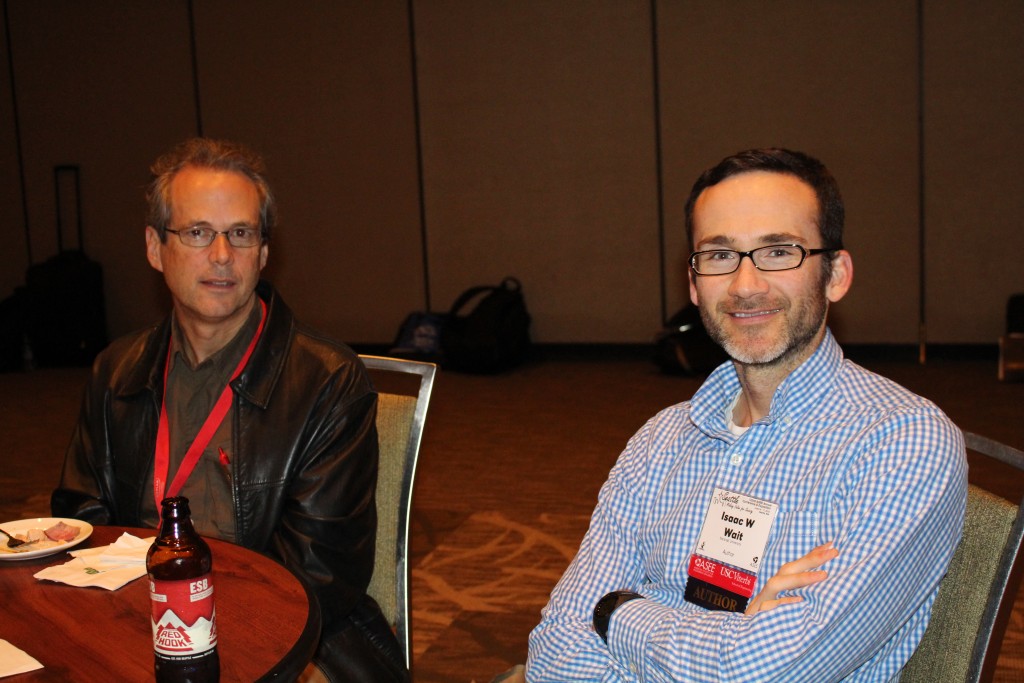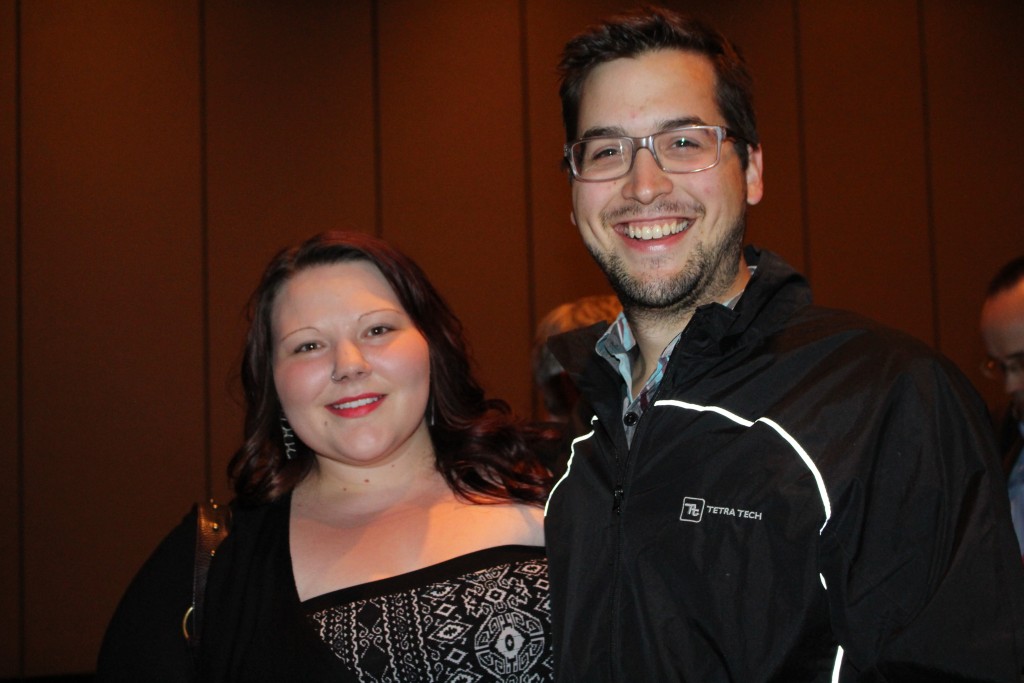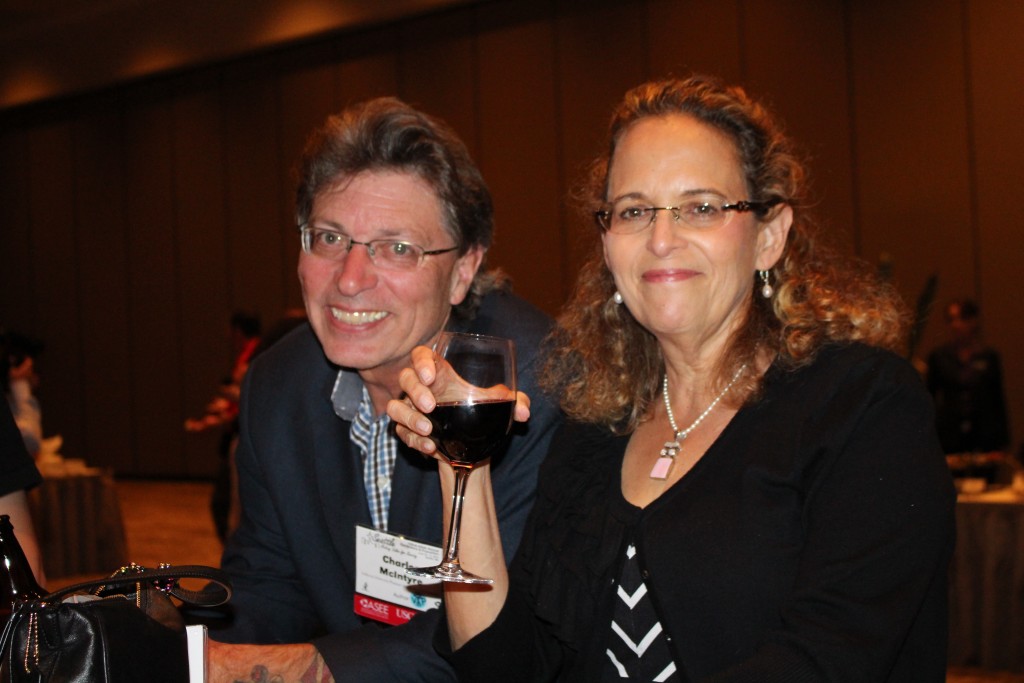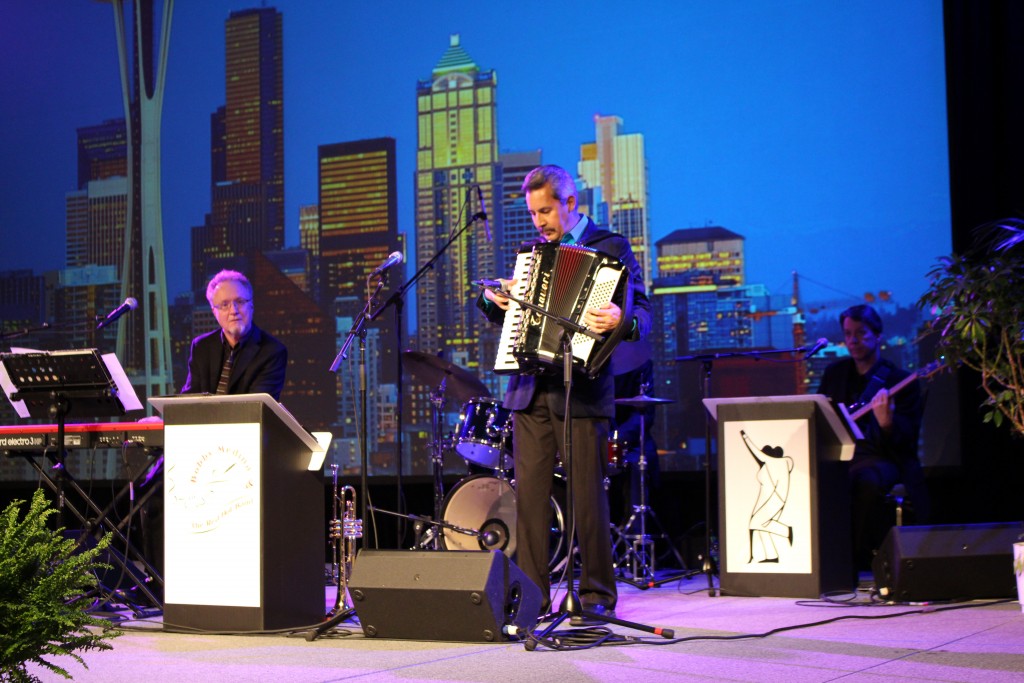 Michelle Bersabal captured key moments throughout the day in photos. The final Conference Connection will reprise key events of the past five days in Seattle.