Saturday, June 22
Welcome to Atlanta and ASEE's 120th Annual Conference and Exposition. We hope you're comfortably settled in. If you need urgent assistance, our conference staff is available at the registration desk in Exhibit Hall A1 from 7 a.m. to 6 p.m. at the Georgia World Congress Center (GWCC).
The Exhibit Hall at the Georgia World Congress Center will be open from 6 to 7:30 p.m. Sunday evening. Limited WiFi is available in the Hall, with ASEE conference attendees requested to limit their connectivity to 15 minutes. Free WiFi zones can be found in all public areas of the Omni Hotel at CNN Center.
Need tips on what to see and do in Atlanta? Check out this Prism feature on the city's landmark sites, from historic neighborhoods to Olympic Park and CNN headquarters.
Highlights from Saturday
Taking place today were the 10th annual ASEE Workshop on K-12 Engineering Education, presented by Dassault Systèmes, and the ASEE International Forum
The daylong K-12 workshop introduced teachers to effective, innovative engineering education resources designed for the K-12 classrooms–and included a luncheon sponsored by the Society of Manufacturing Engineers (SME) Education Foundation. Noteworthy presentations included "The Green Technology Revolution: Engineering-based, Hands-On" by a team from Plainfield (NJ) High School and Rutgers' School of Engineering, and one using picture books for STEM learning in early elementary classrooms from the University of Minnesota. Teachers got to try their hand CSI-crime scene investigation work and underwater LEGO Robots. Vanderbilt's Stacy Klein-Gardner,  chair-elect of ASEE's K-12 and Precollege Division, discussed effective STEM curriculum for girls.
Thanks to all the sponsors, educators, and volunteers who helped make ASEE's 2013 K-12 Workshop such a success!
Some photos from the workshop:
Xavier Fouger of Dassault Systèmes delivering the opening plenary keynote.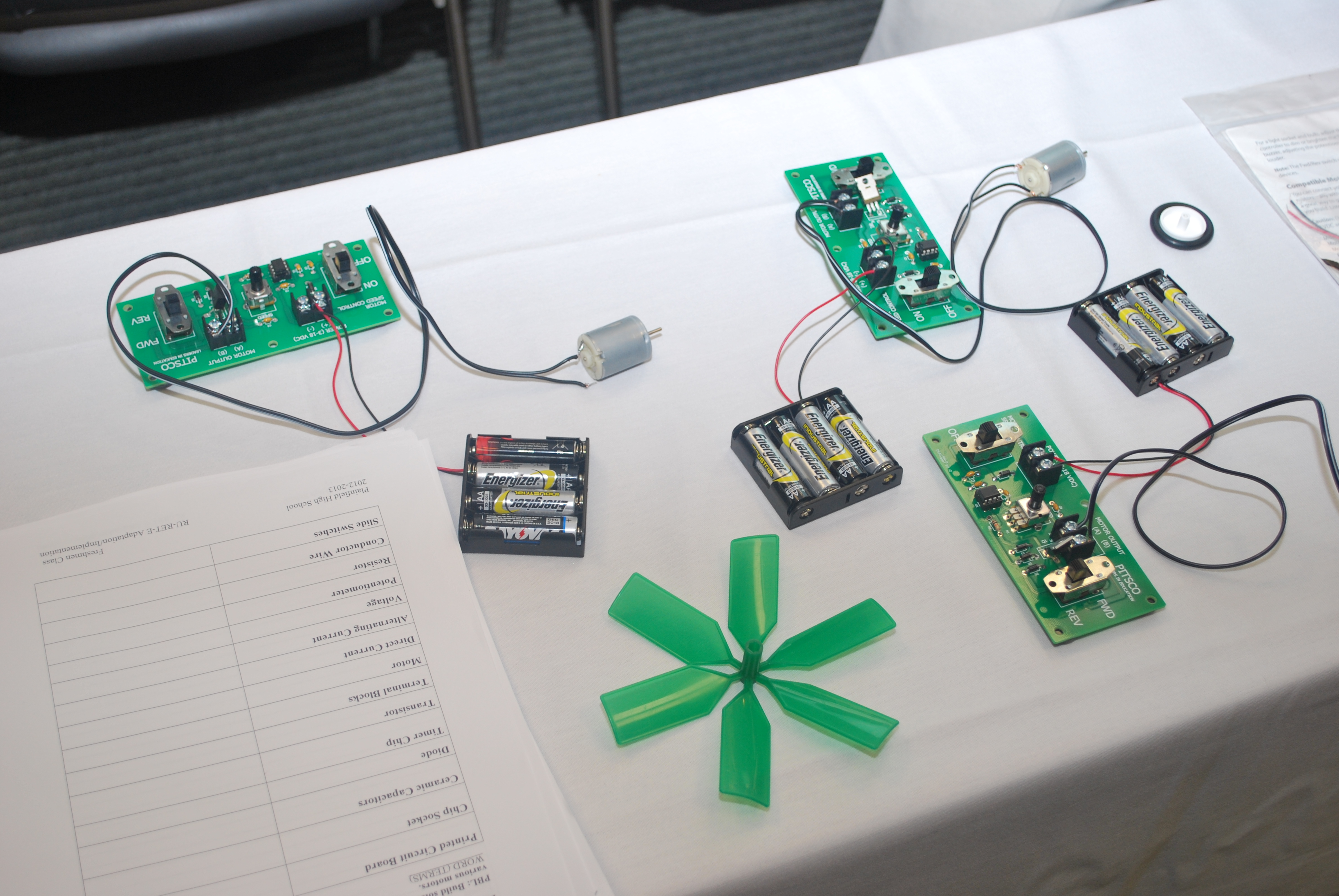 The Green Technology Revolution : Engineering-Based, Hands-On.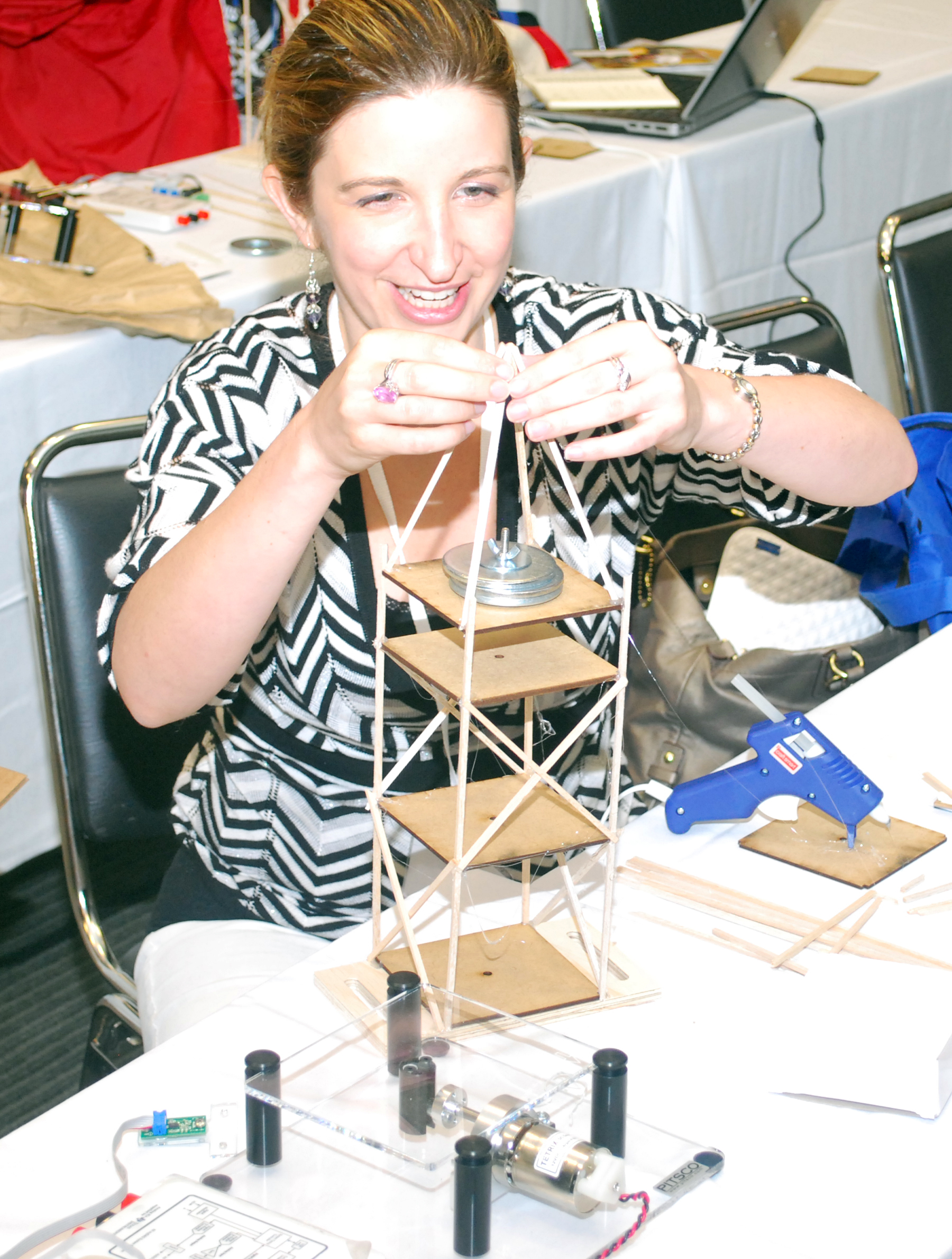 An attendee of the Earthquake Engineering Action assembling the prototype.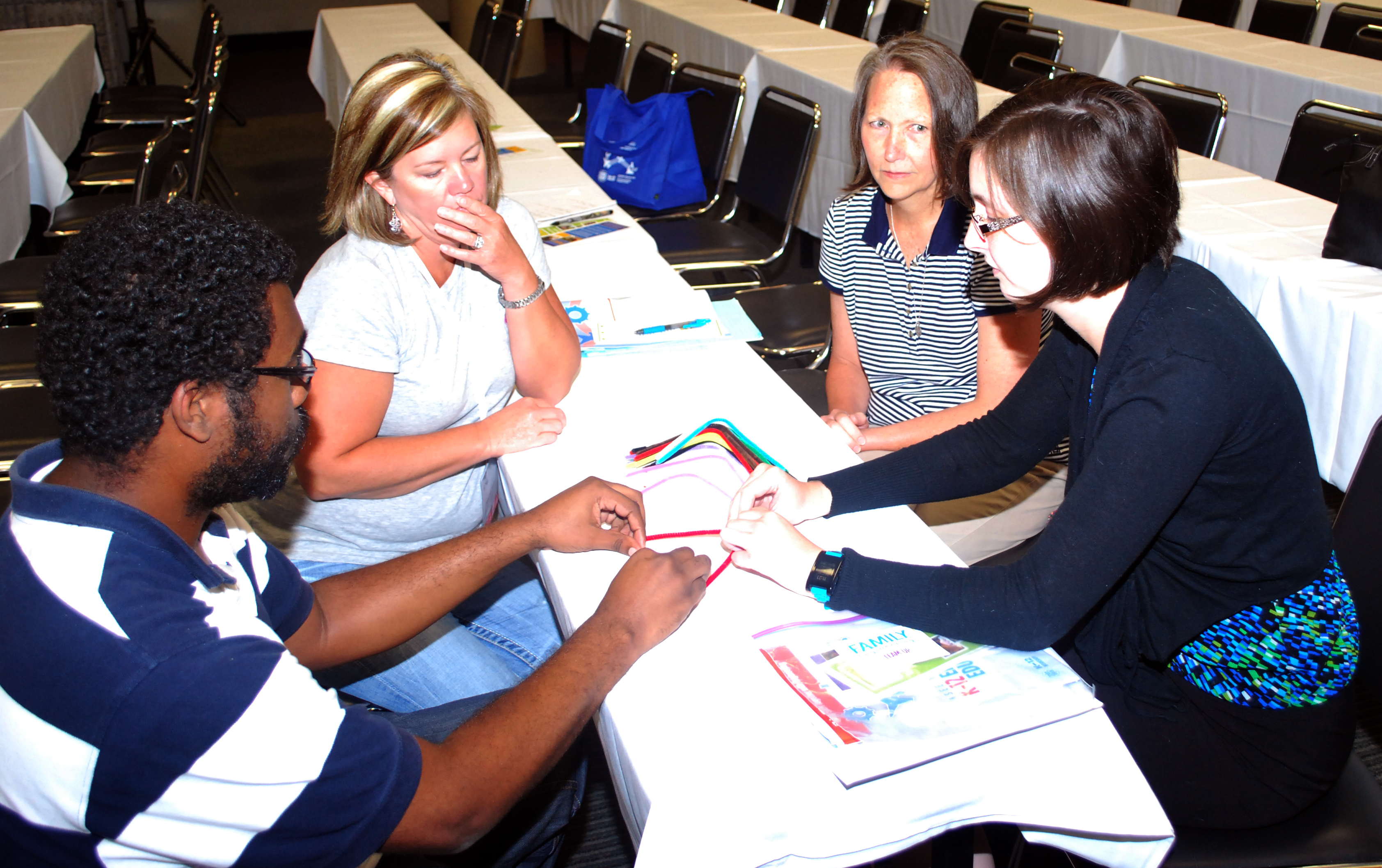 A group of attendees in the Actively Engaging Elementary-Aged Youth and Their Parents in Tying STEM Learning to  Engineering Through Community-Based Family STEM event, session.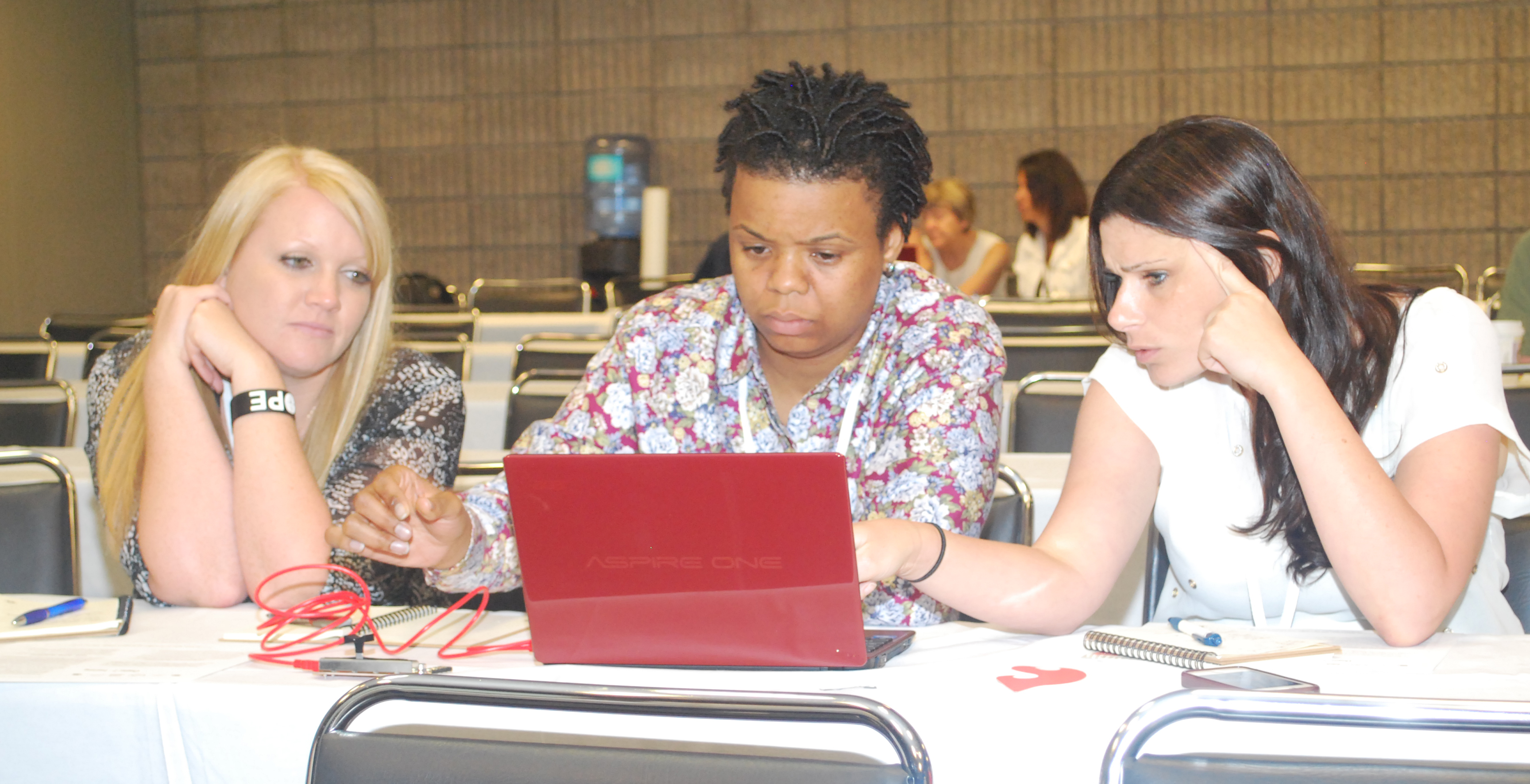 Attendees participating in the Effective STEM Curriculum for girls.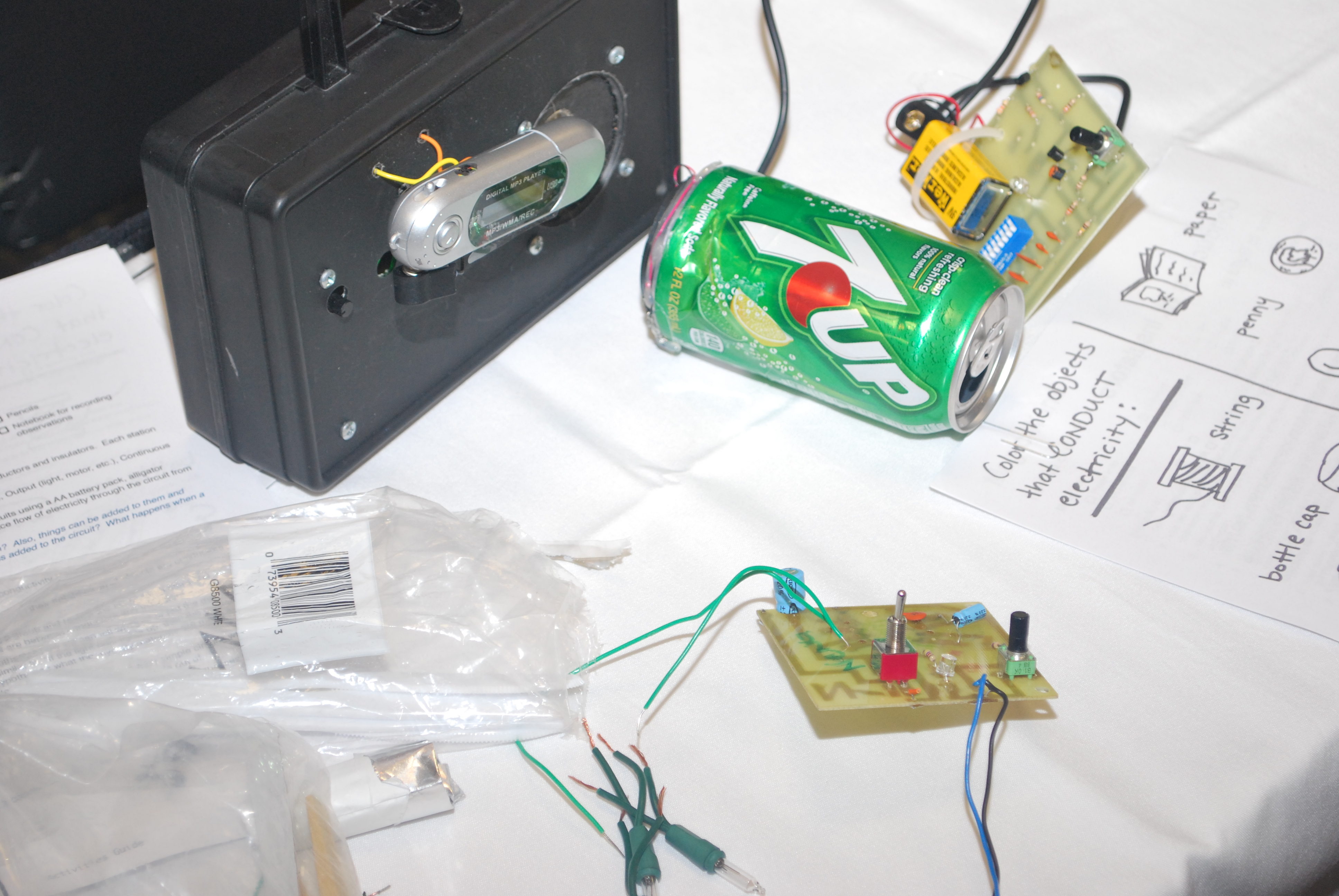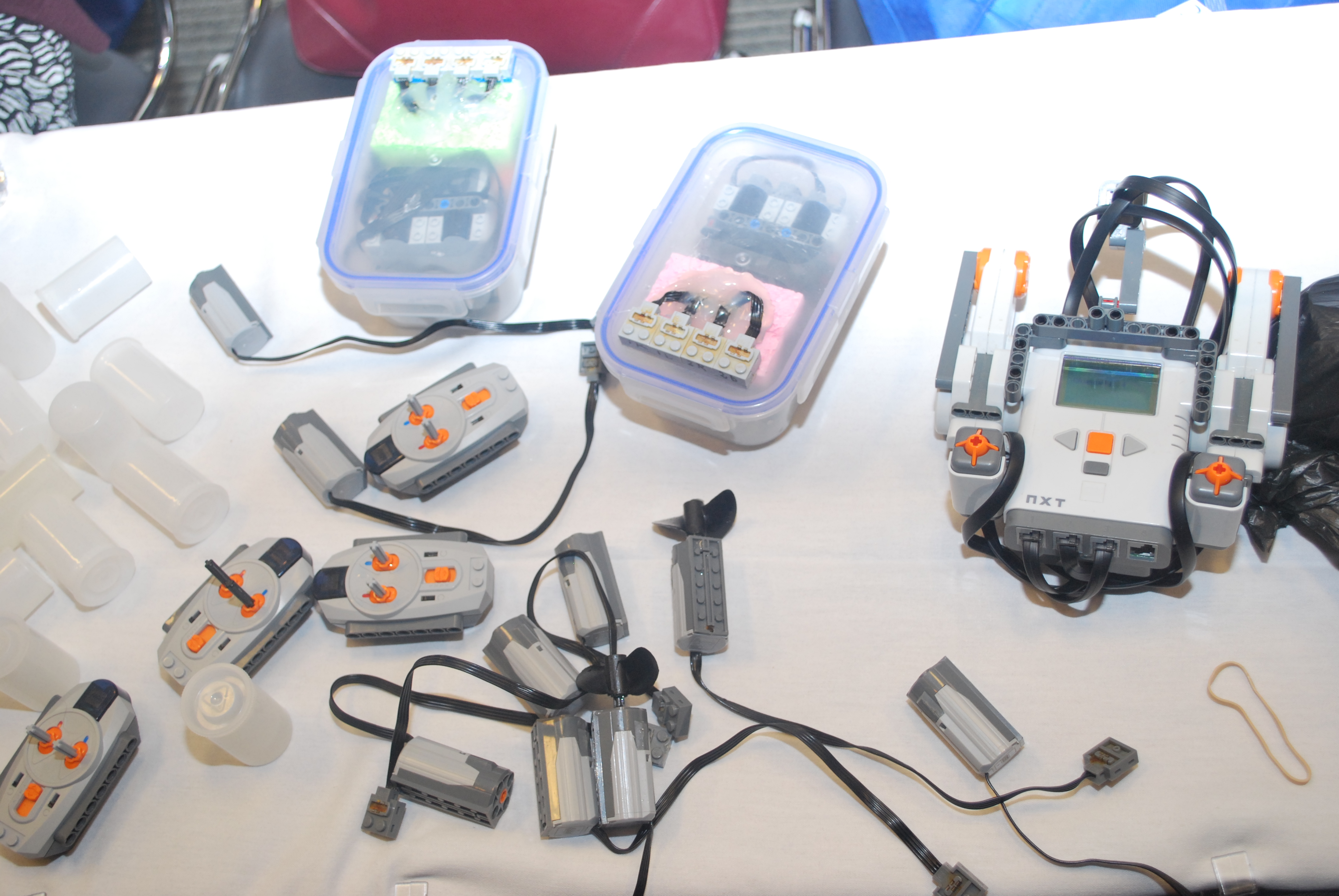 ASEE's 2nd annual International Forum, presented in collaboration with sister societies from Australasia and Europe, offered a host of insights on engineering education.
Sessions included a plenary presentation on preparing the global engineer, global development, and professionalism by civil engineer Marwan Abdelhamid, general secretary of the General Union of Palestinian Engineers in Palestine and President Elect of World Federation of Engineering Organizations. A session on student development explored achieving global competencies through short-term study abroad engineering experiences, including in the Peruvian Amazon, while other panels examined the development of a global solutions curriculum and the establishment of an American global campus at SUNY Korea.
The forum concluded with a lively poster session that covered such topics as educating the global robotics engineer, a case study from Clemson University's International Center for Automotive Research on developing the global automotive engineer, cross-teaching within a distance education environment, and a comparison of American and Australian engineering education.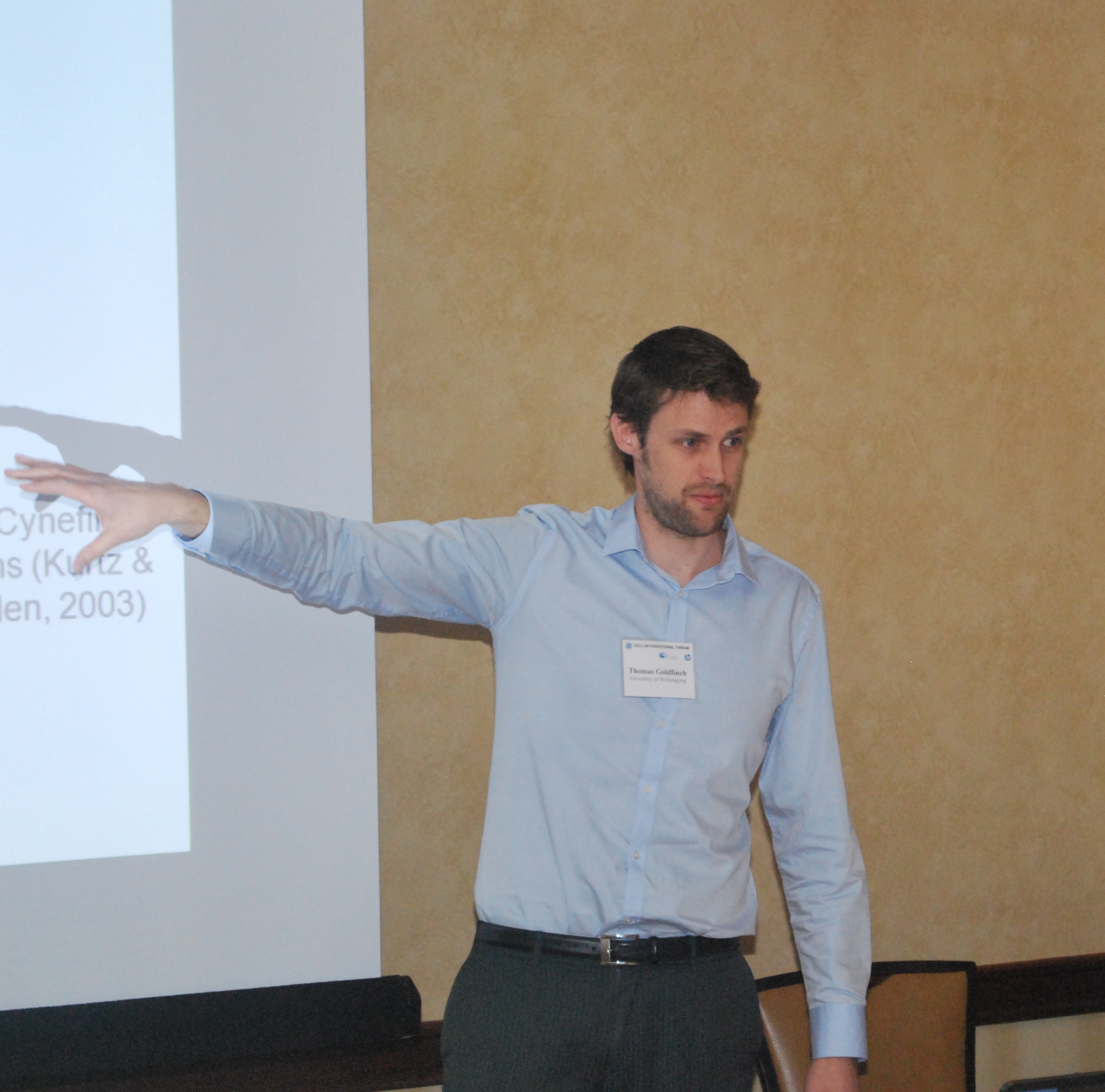 Thomas Goldfinch from the University of Wollongong giving a lecture.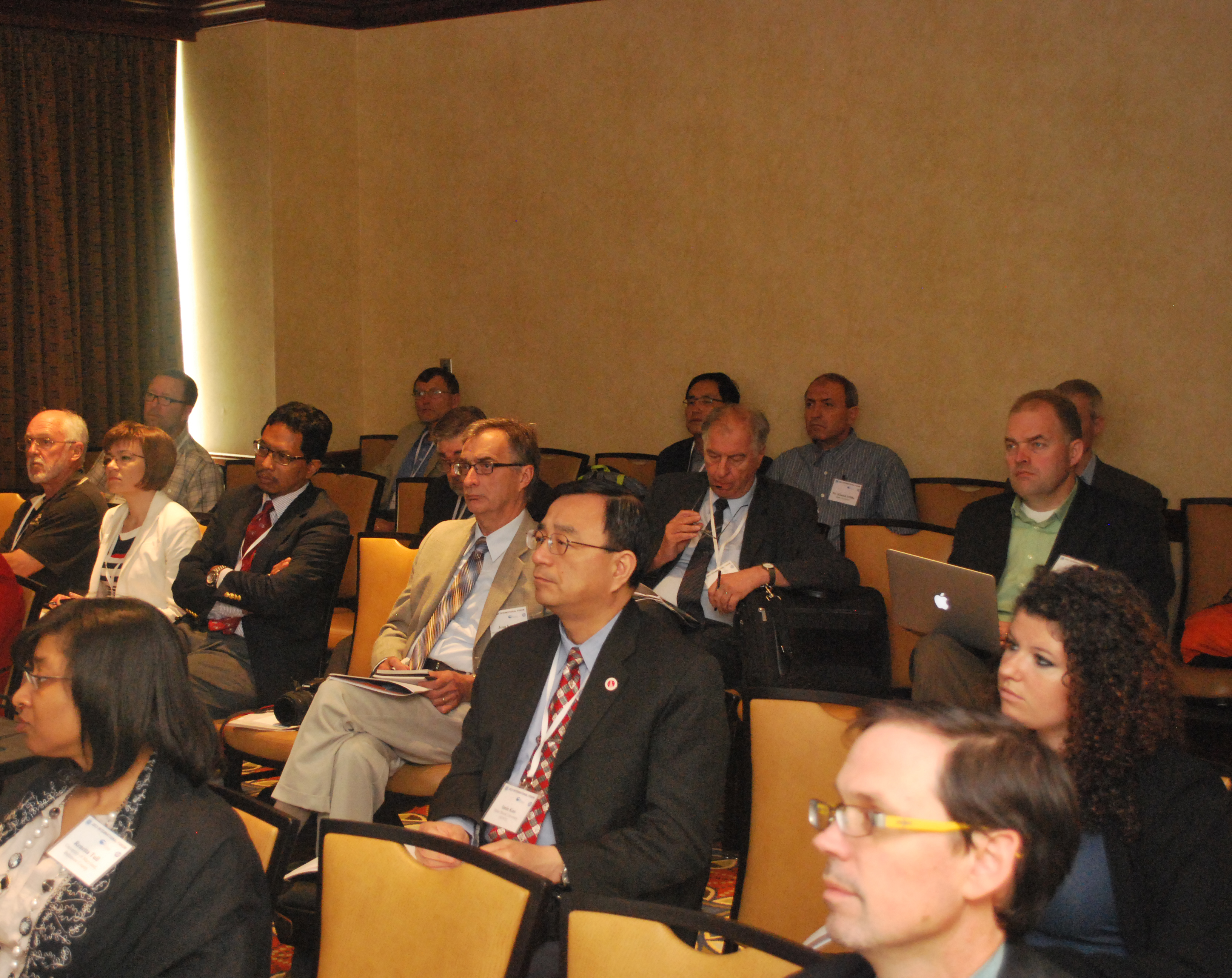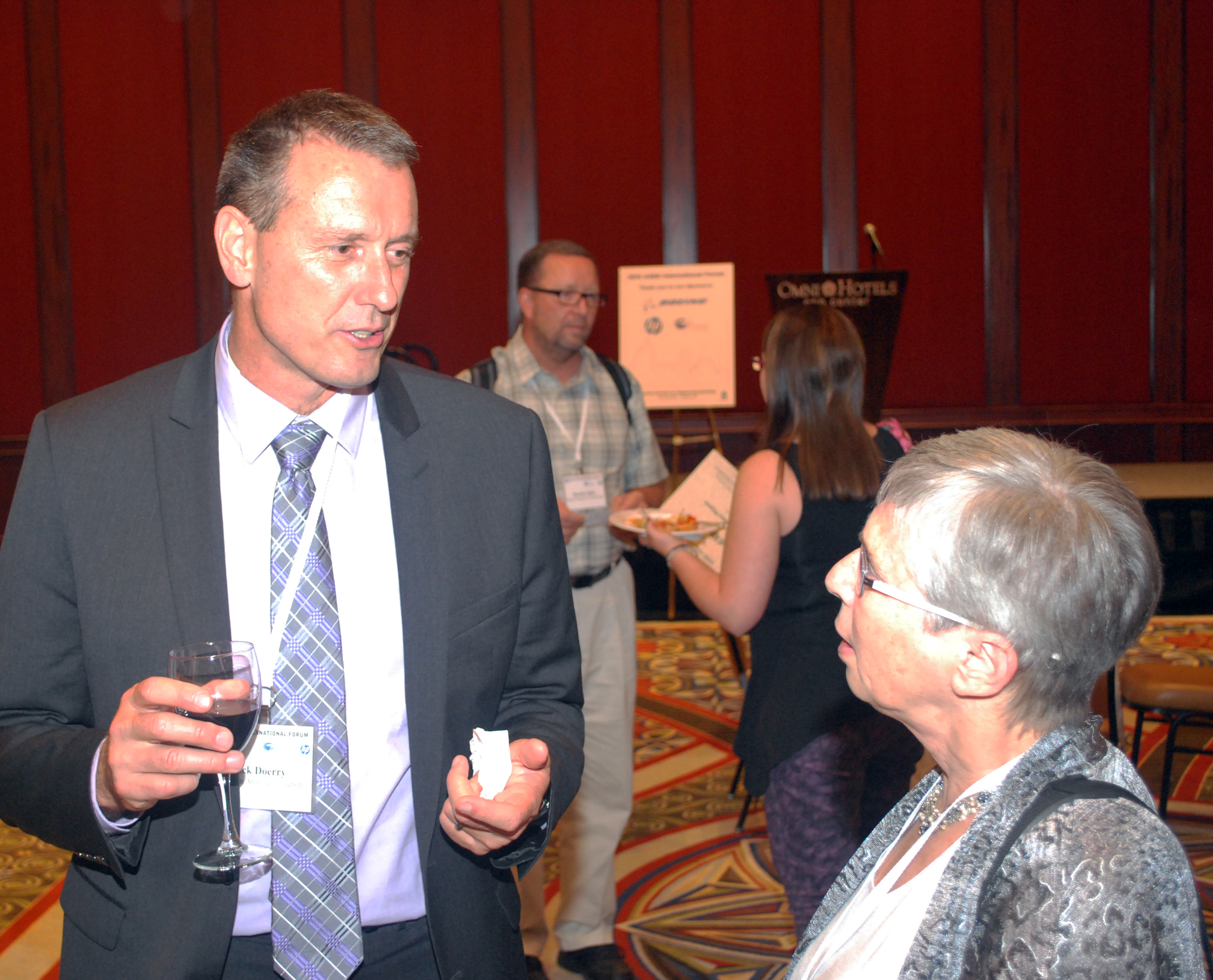 Chair-elect of the International Division, Eck Doerry (left)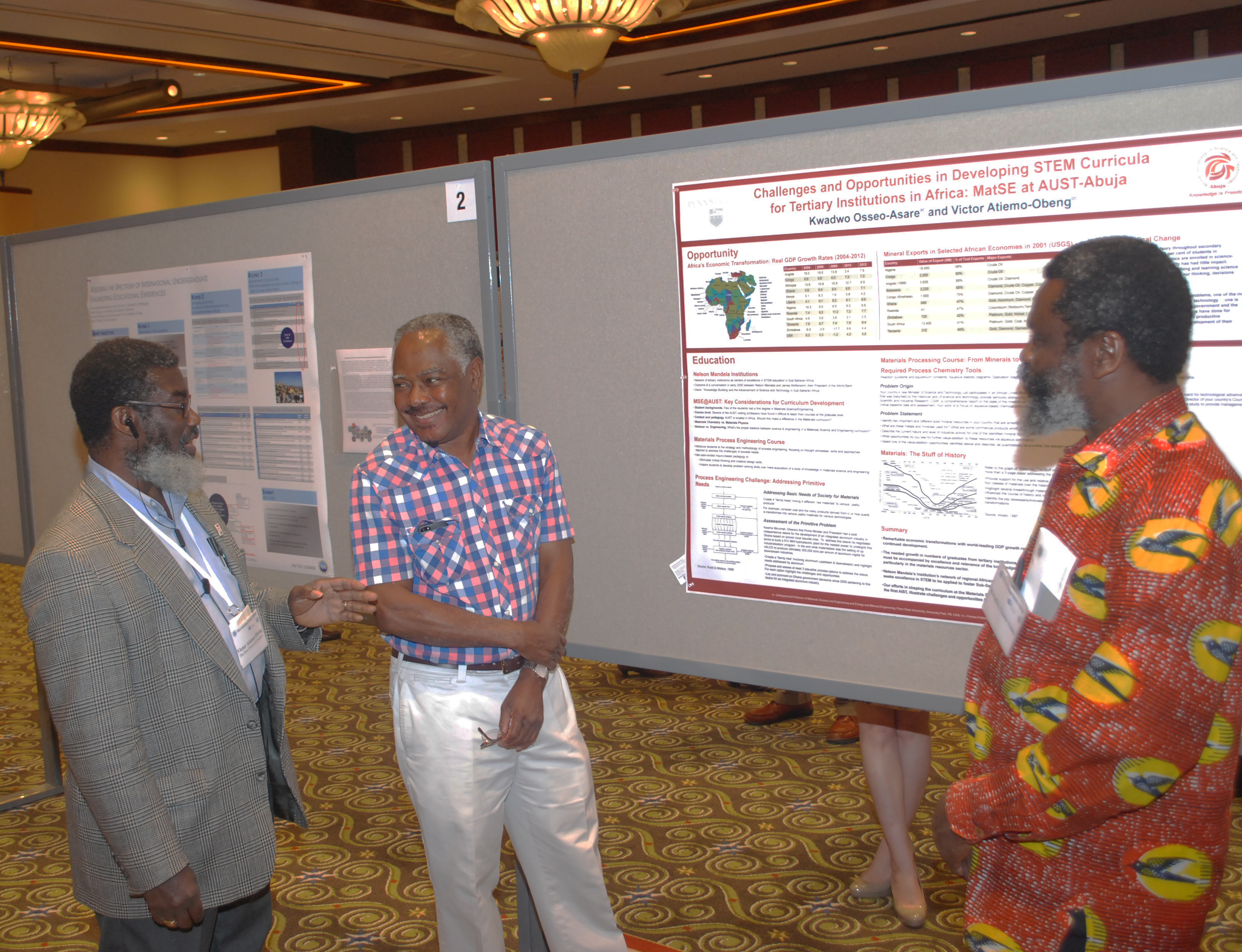 International Forum Poster Session and Welcome Reception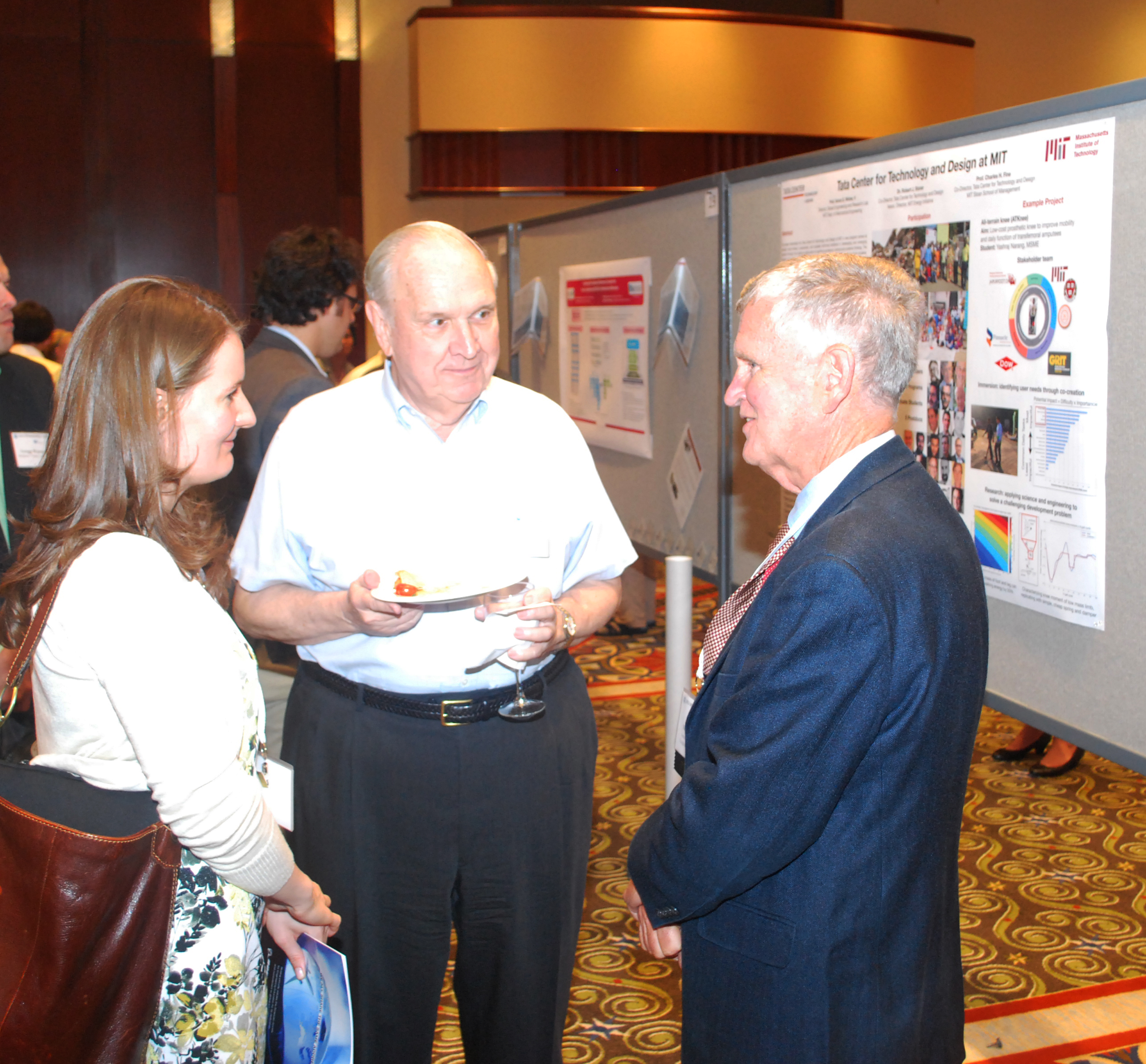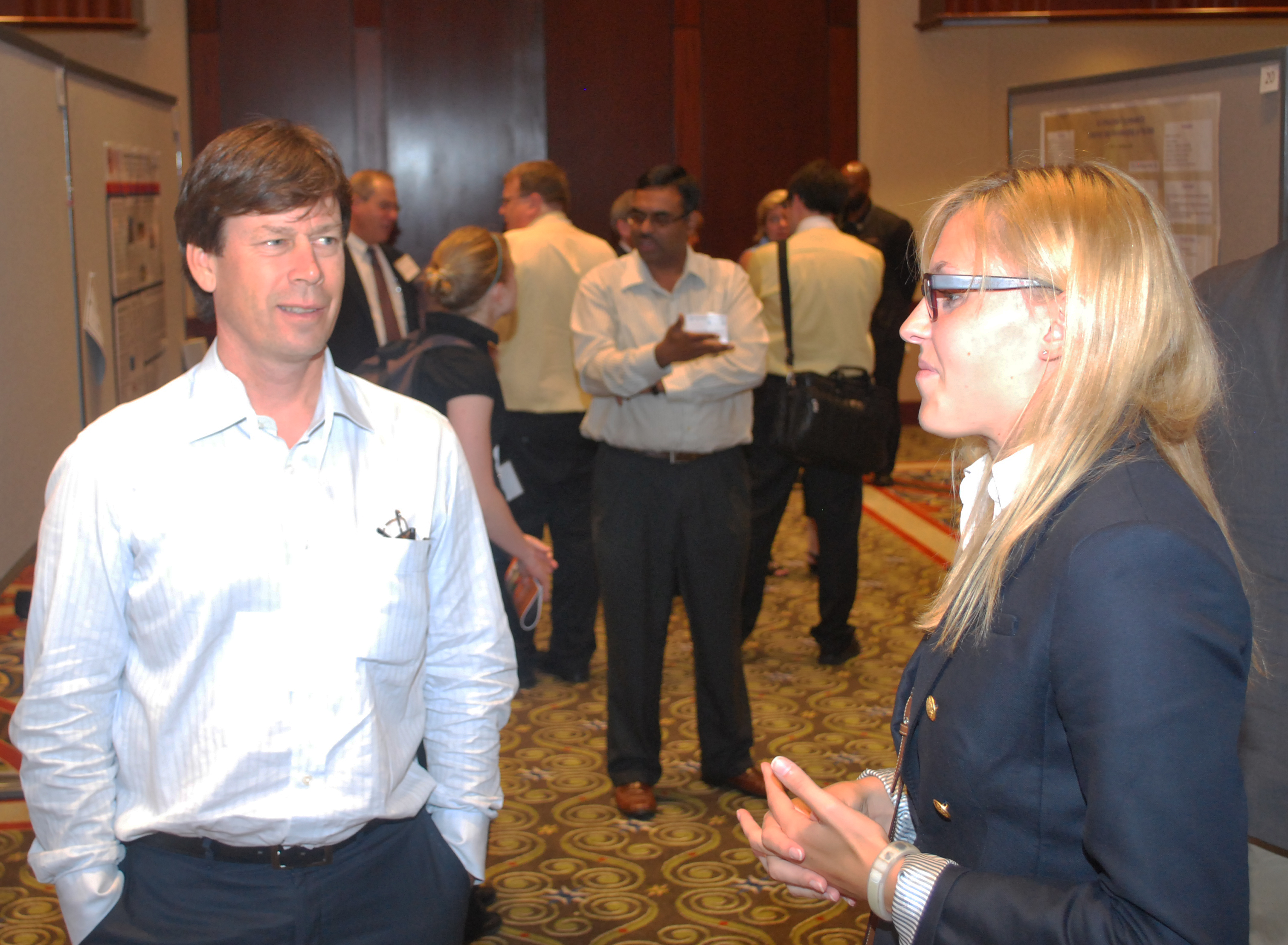 Several ASEE groups, including the Diversity Committee and Board of Directors also met today.
What's On Tomorrow: Sunday, June 23:
It's opening day! Registration is in Exhibit Hall A1 from 7 a.m. to 7 p.m. Sunday's highlights include workshops on first year engineering programs; engineering education for a sustainable future; leveraging the K-12 Next Generation Science Standards; developing and using MOOCs and other online teaching tools, and strategies for enhancing student teamwork, innovation, and ethics.
New to ASEE or a first-time conference attendee? Join the ASEE Board of Directors at the annual Greet the Stars Reception for newcomers from 3 to 4 p.m. All attendees are invited to the complimentary ASEE Division Mixer (4:30 – 6:00 pm) and Focus on Exhibits Welcome Reception, (6 – 7:30 p.m.), to meet with colleagues, old and new.
For the titles, times and locations of all workshops, visit the online session locator. You can build an individual matrix or use a keyword search to find topics of interest.
Tweeting? Use #ASEEAnnual to share thoughts on the conference and connect. Follow @ASEEConferences for more information.
Also check out ASEE TV – a partnership with production company WebsEdge to create two daily programs, "Thought Leadership" and "Conference News," highlighting best practices and innovations in engineering and engineering technology education.