Monday, June 24
For titles, times, and locations of all panels and other events, visit the online session locator. You can build an individual matrix or use a keyword search to find topics of interest. Monday Registration is in Exhibit Hall A1 from 7 a.m. to 5 p.m. Limited WIFI is available in the Exhibit Hall, with visitors requested to limit their connectivity to 15 minutes. WiFi zones can be found in public areas of the Omni Hotel at CNN Center.
Tweeting? Use #ASEEAnnual to share thoughts on the conference and connect. Follow @ASEEConferences for more information.
Also check out ASEE TV  – a partnership with production company WebsEdge to create two daily programs, "Thought Leadership" and "Conference News," highlighting best practices and innovations in engineering and engineering technology education.
Highlights from Monday:
Today's Main Plenary by Al Gomez, chief academic officer of The STEM Academy and a University of Wisconsin, Madison engineering instructor, addressed an urgent pipeline issue: How to attract and retain an increasingly diverse group of students and remove barriers to STEM careers? A promising pool of future engineers exists in Hispanic, Asian, and Native American populations; how do we encourage and support these students during K-12 and collegiate years?
ADD HIGHLIGHTS/QUOTES/Click here for excerpts.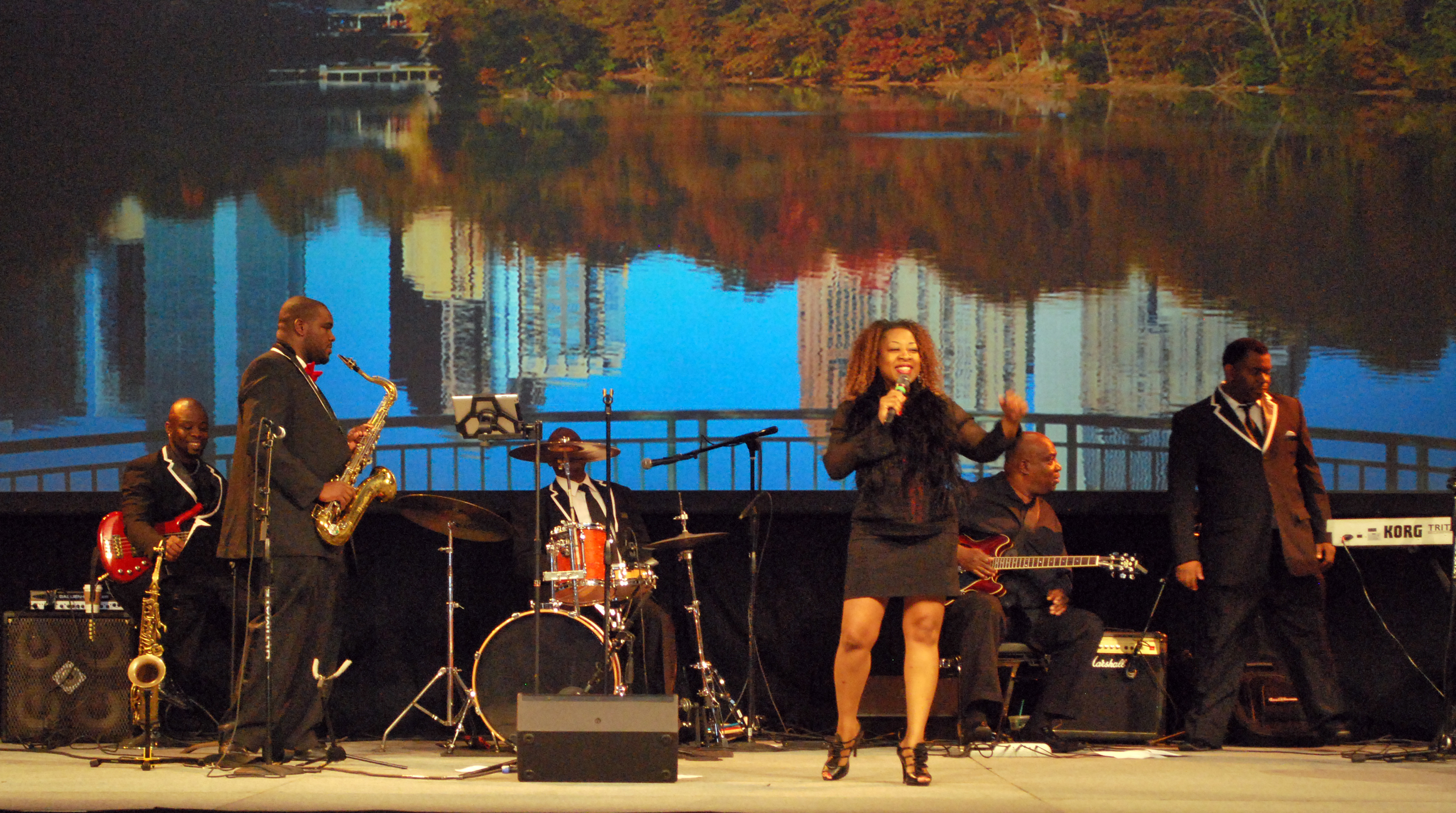 ASEE's Main Plenary I Entertainment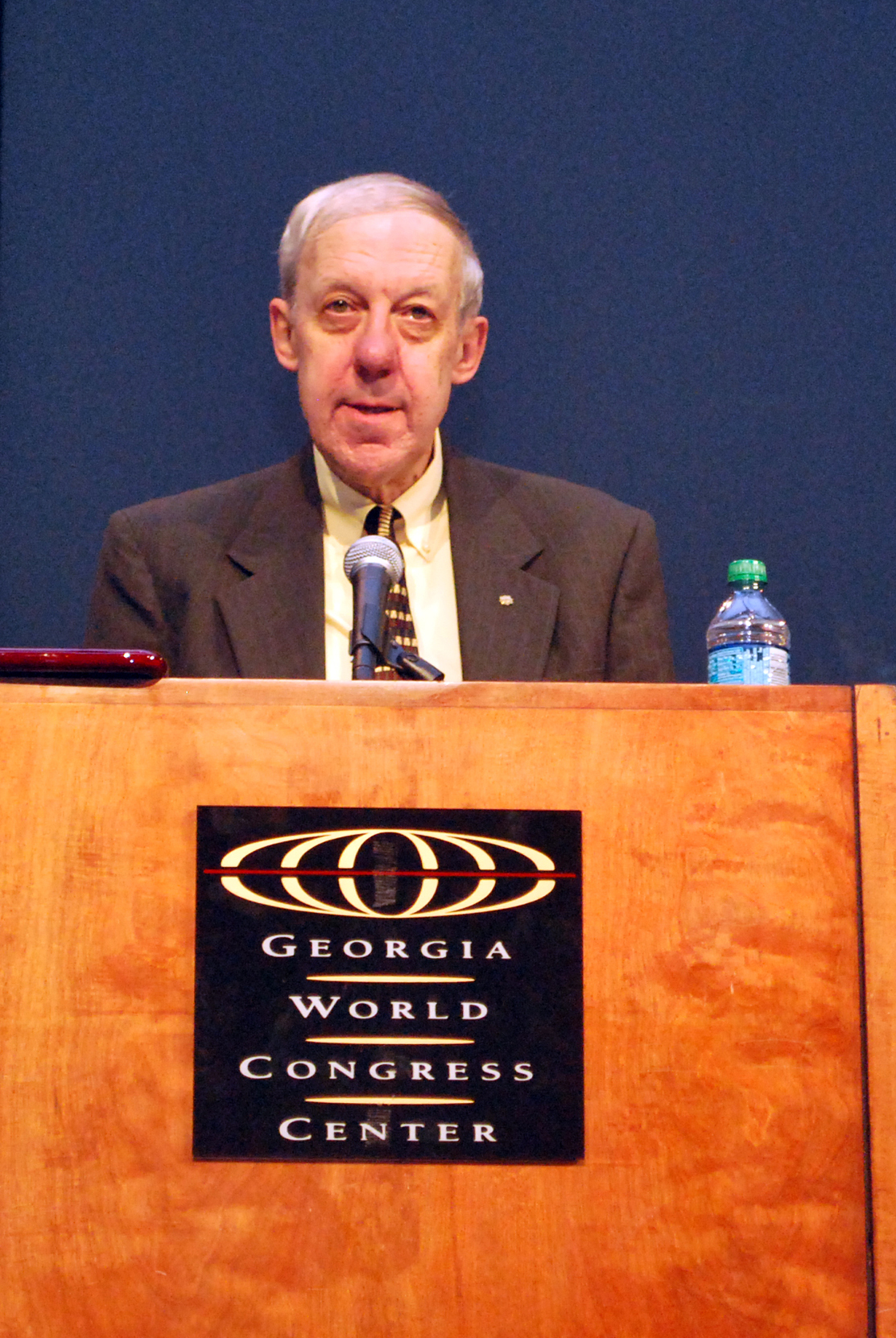 ASEE's President Walter W. Buchanan delivering the opening remarks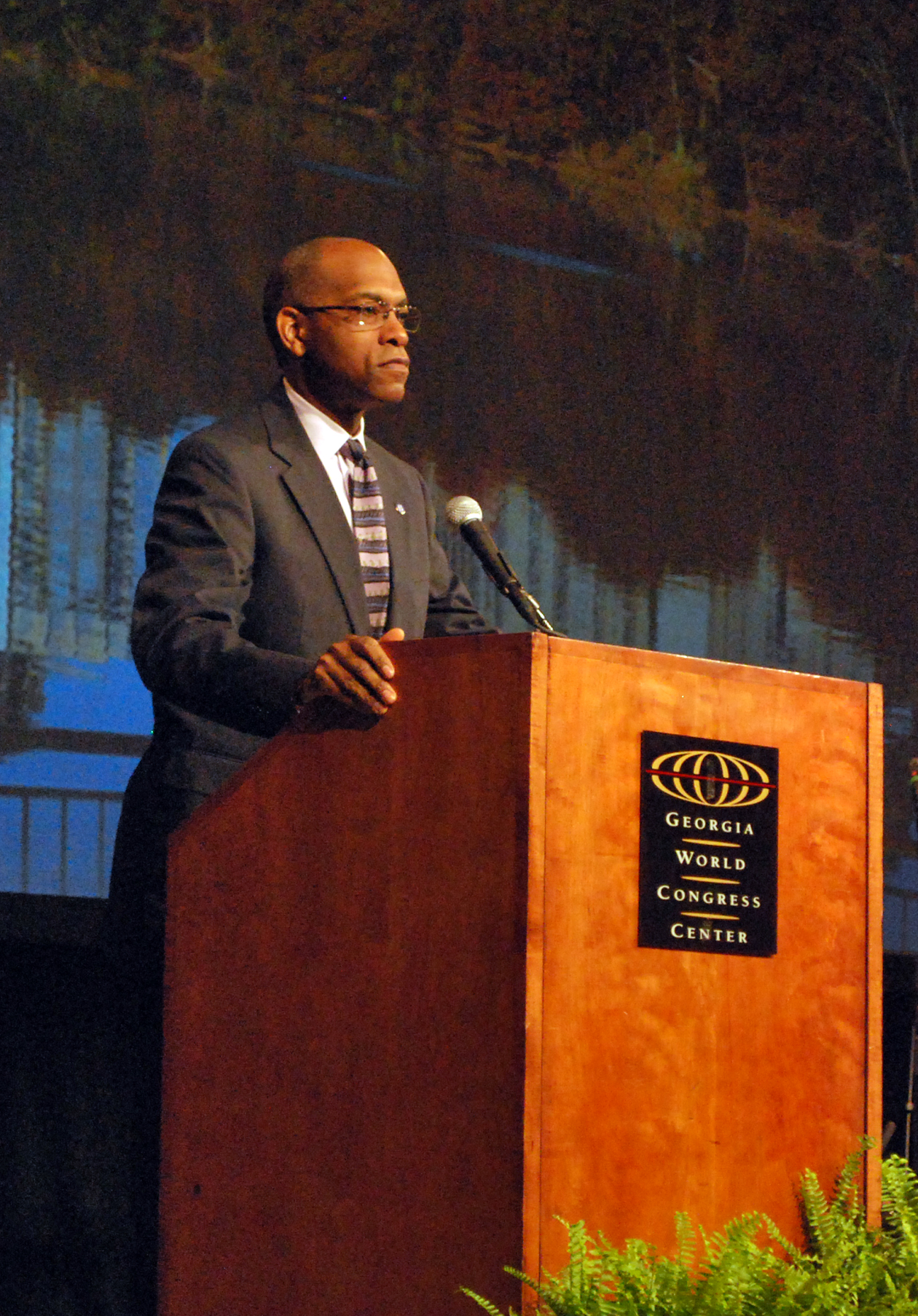 ASEE's Executive Director, Norman Fortenberry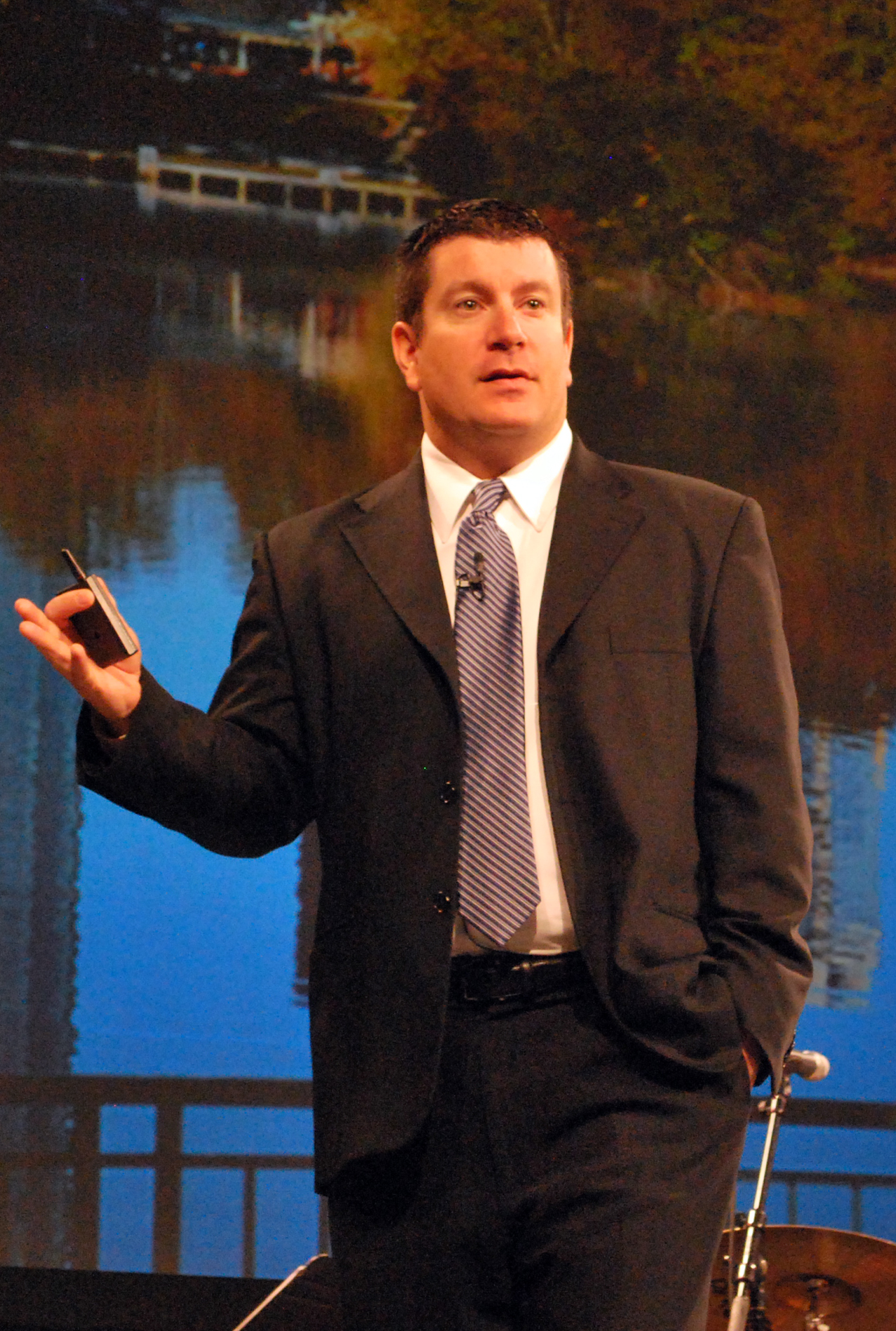 Al Gomez Chief Academic Officer of The STEM Academy INC.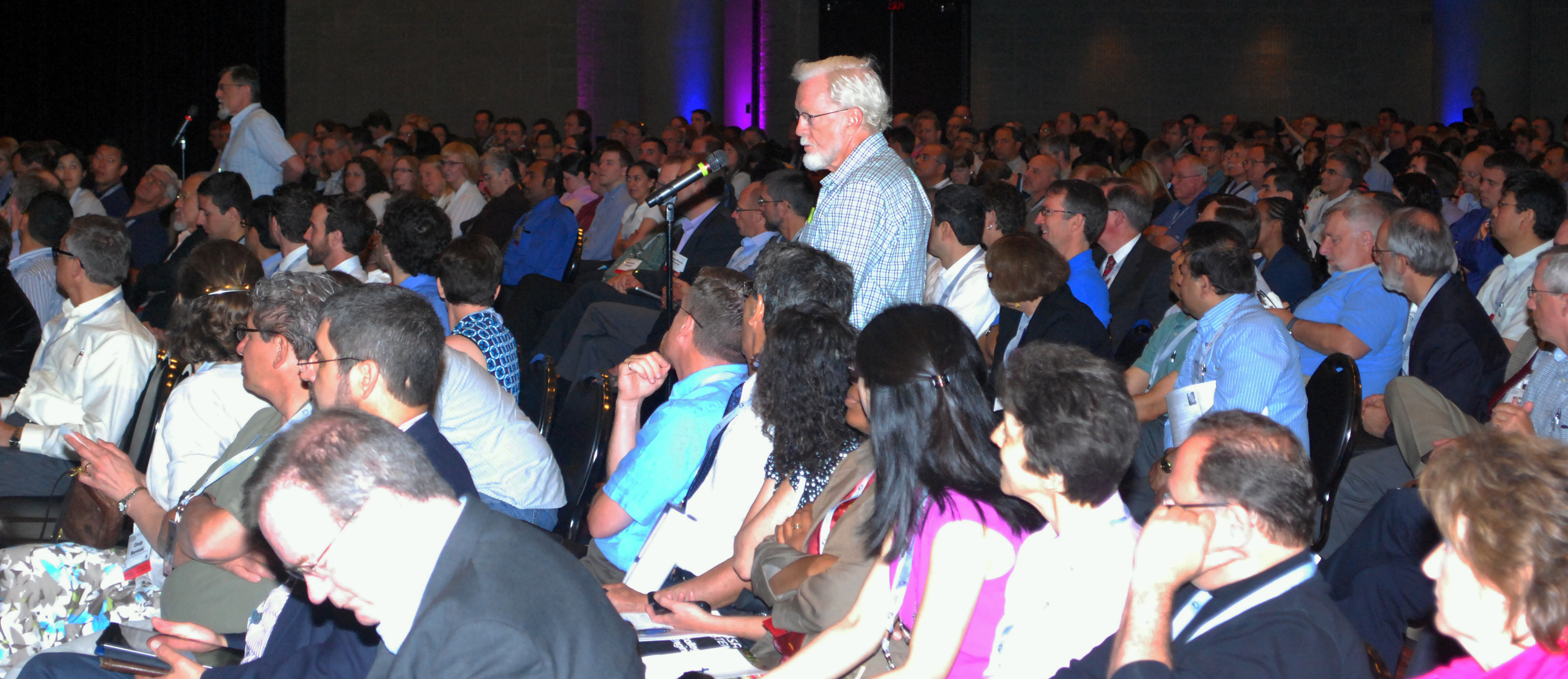 A brief Q&A session with the speaker to conclude the Main Plenary I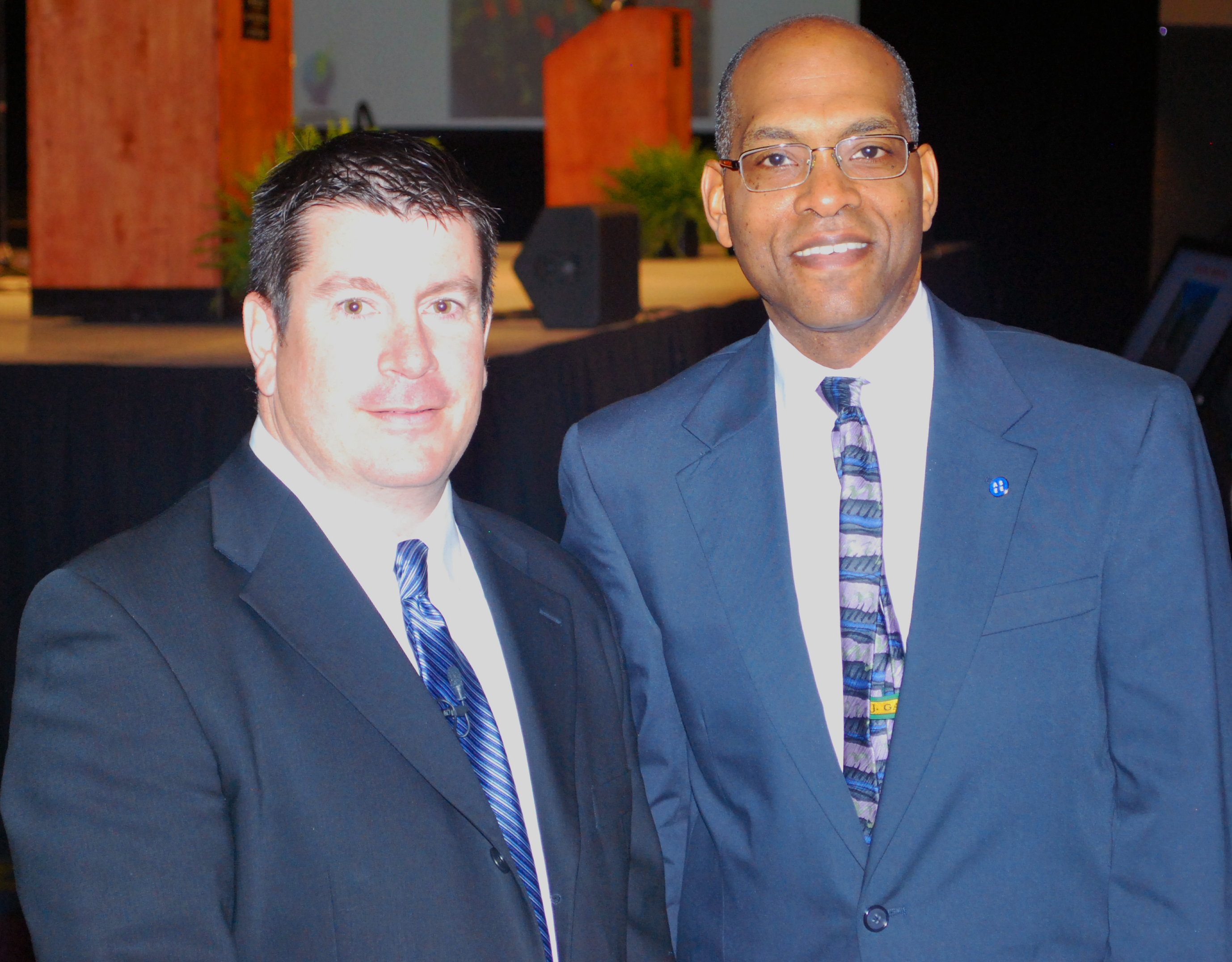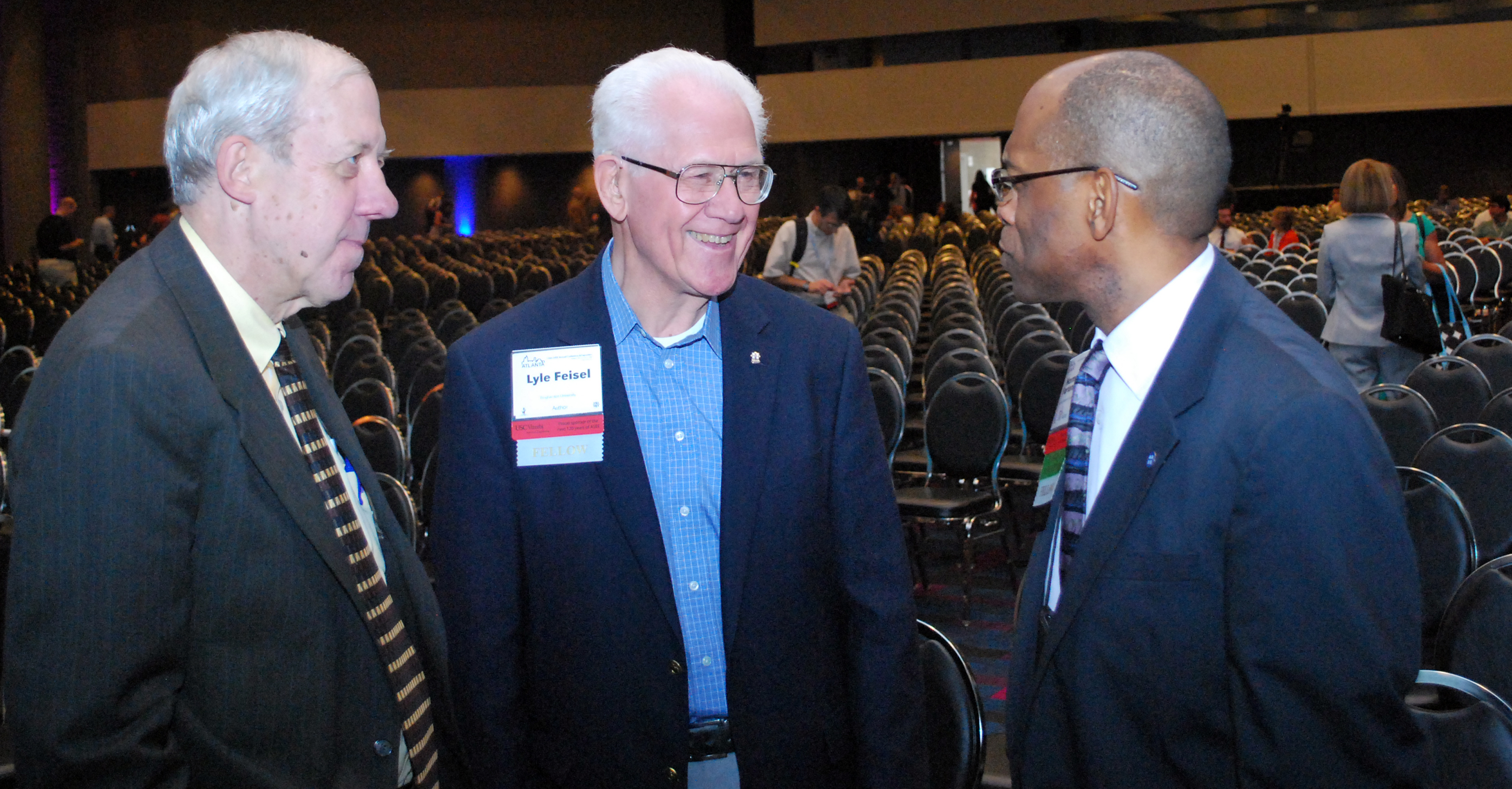 Sponsored by the Two-Year College Division, the annual ASEE Model Design Competition was a "peachy" display of ingenuity, with freshman and sophomore engineering and engineering technology teams demonstrating the skills of their autonomous robots designed to pluck and deposit 12 golf-ball peaches in a basket. Learn more about preparing a team for upcoming competitions at Tuesday's panel session, 7:00 to 8:30 a.m., Georgia World Congress Center A304.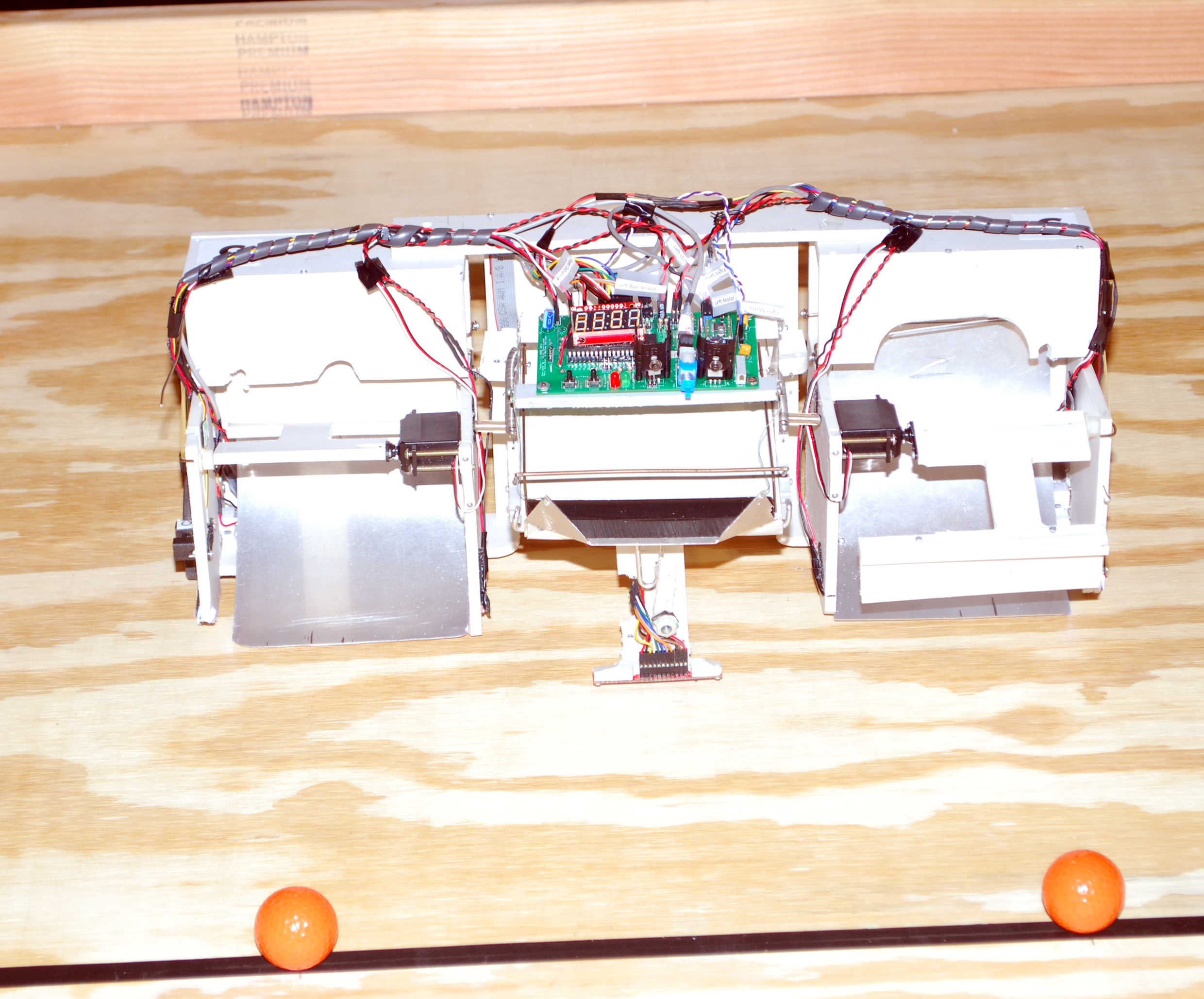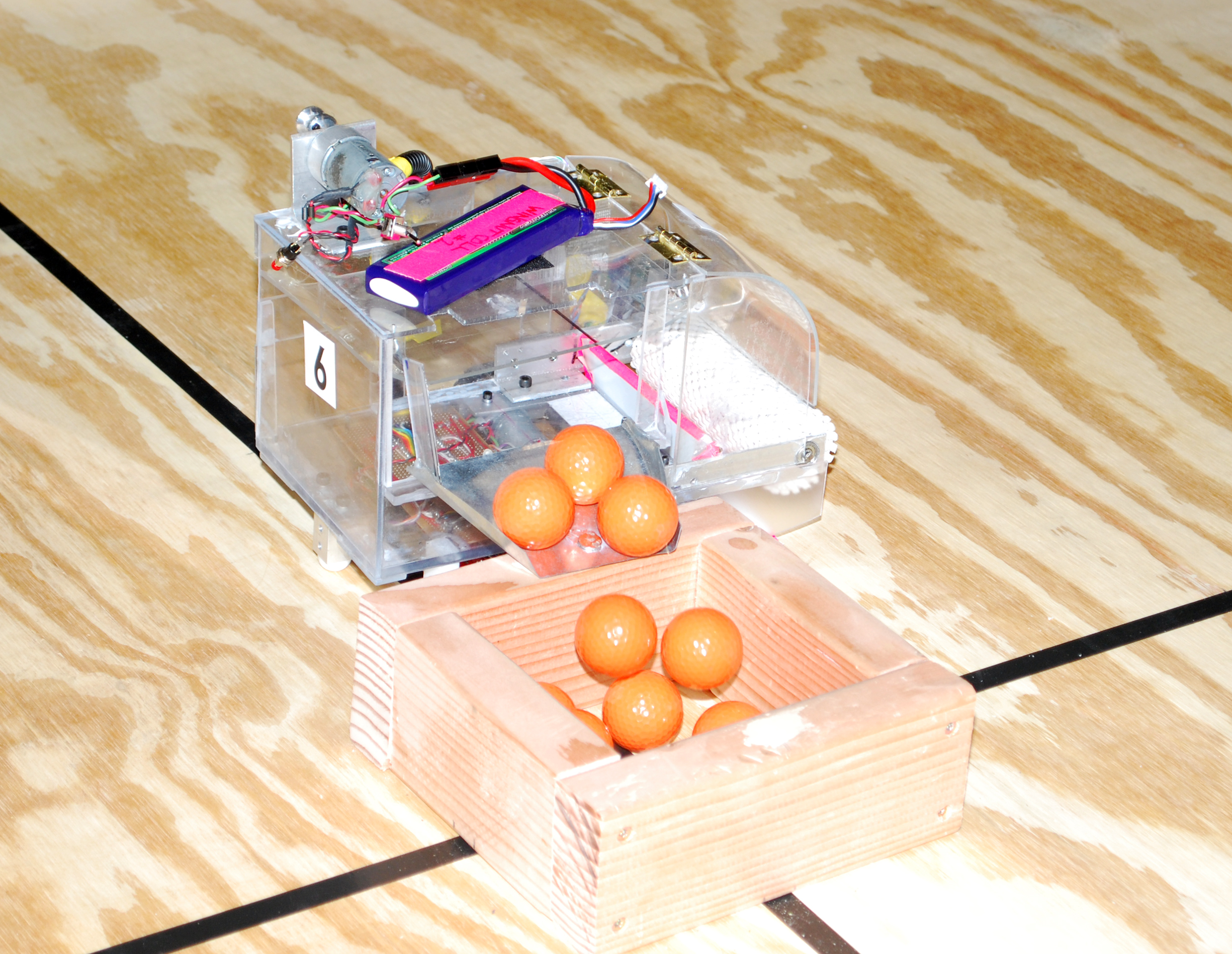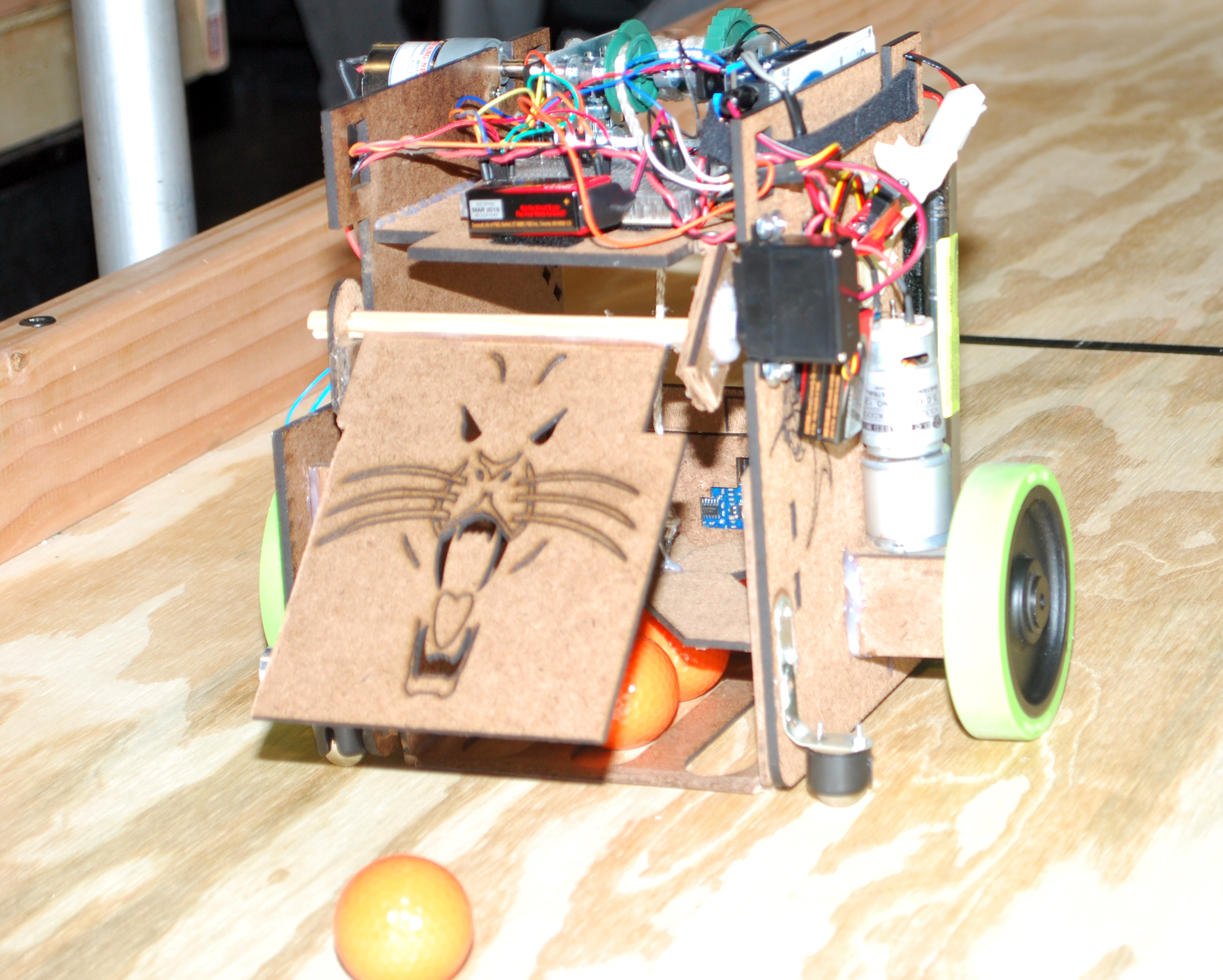 The mid-morning Focus on Exhibits Brunch provided opportunity to relax socialize after the main plenary and before the packed day of sessions and panels.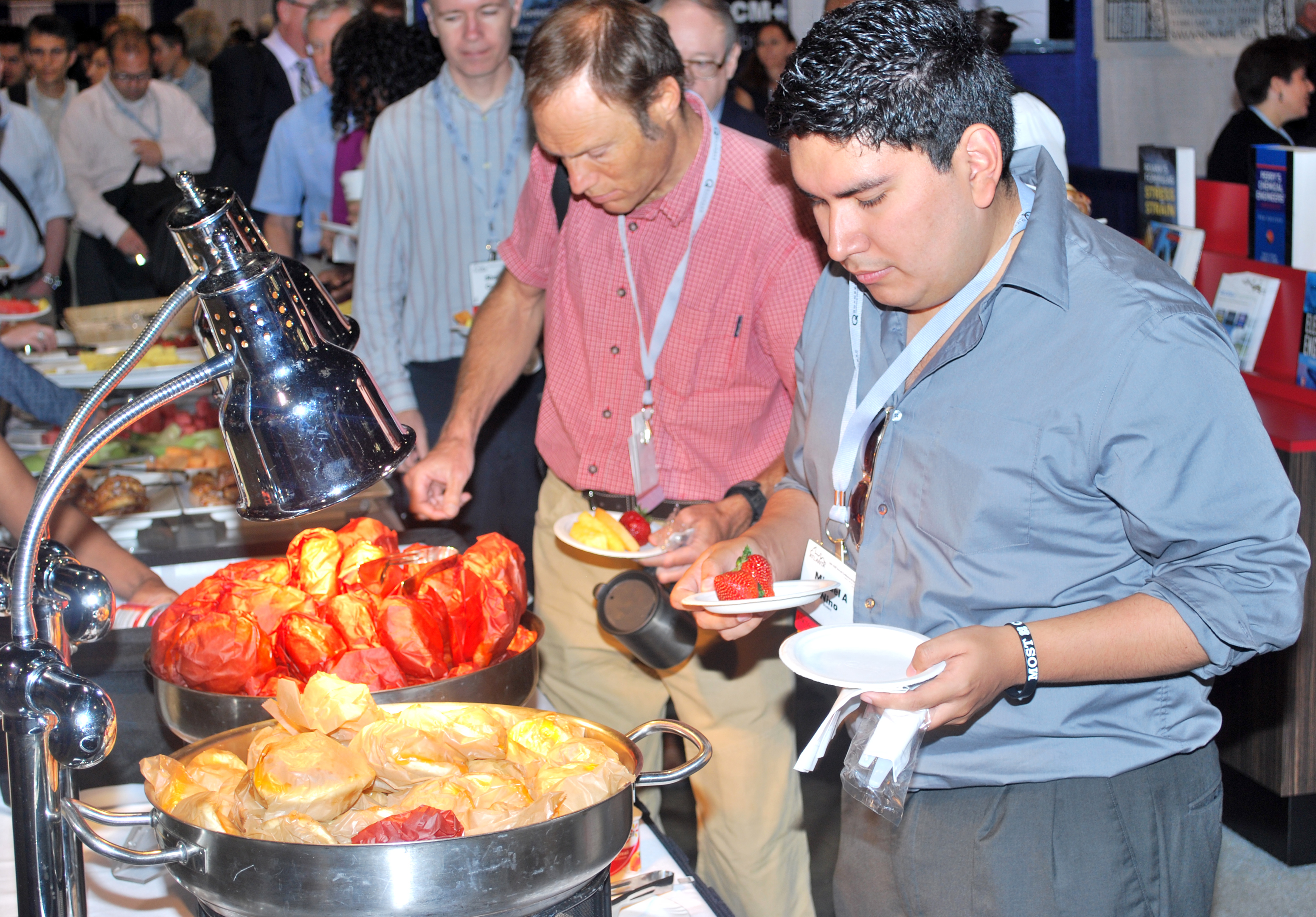 Focus on Exhibits Brunch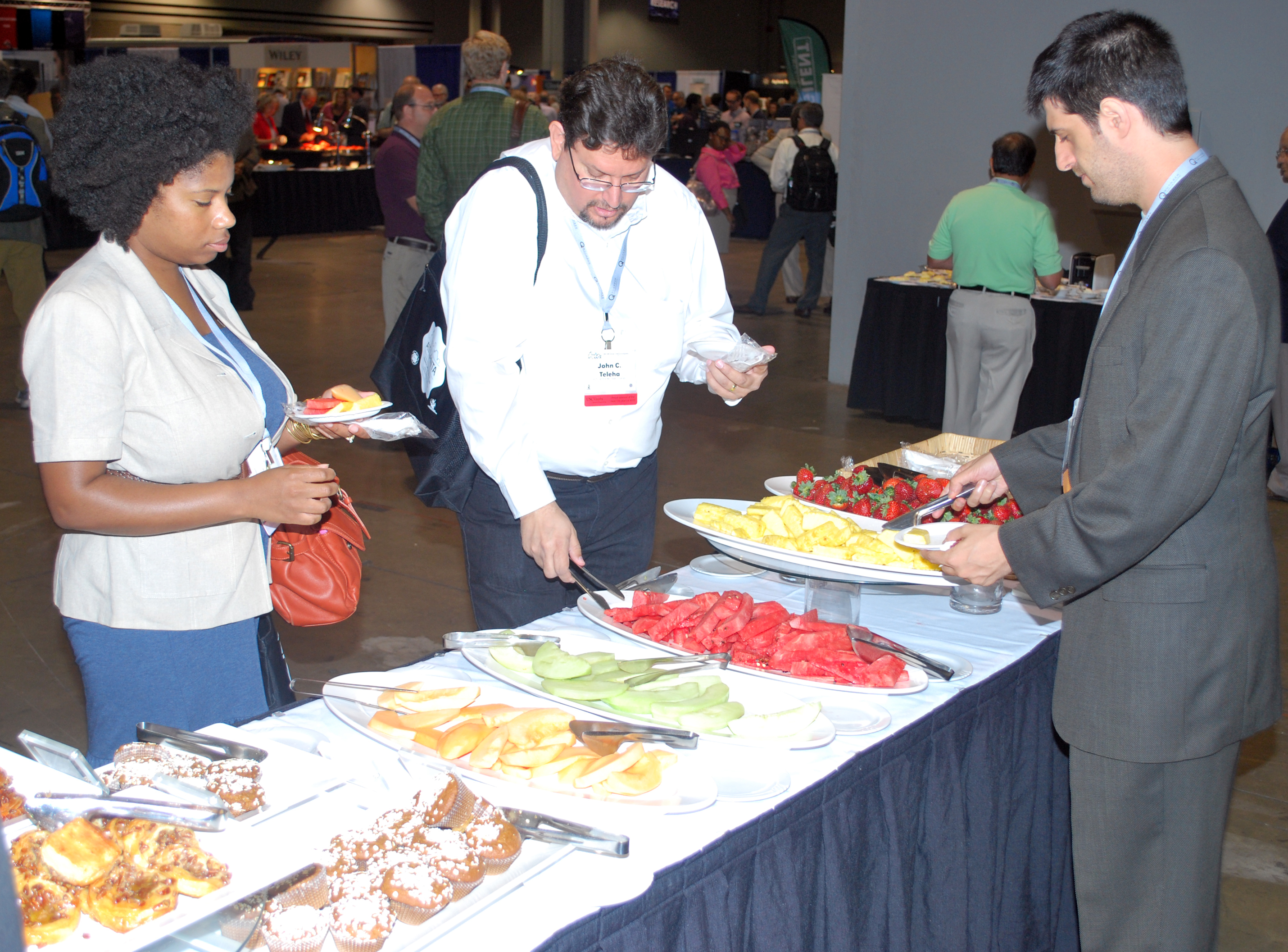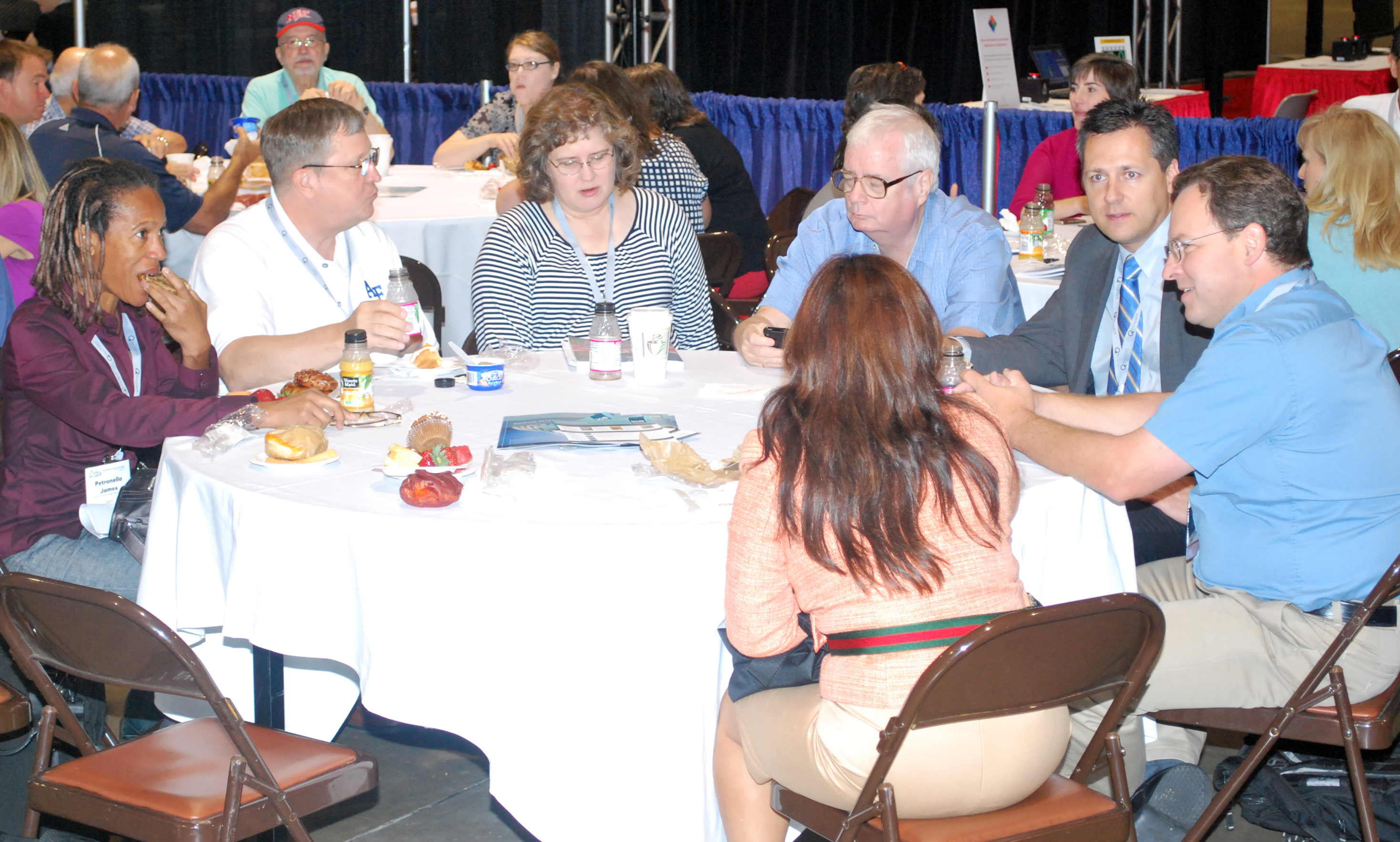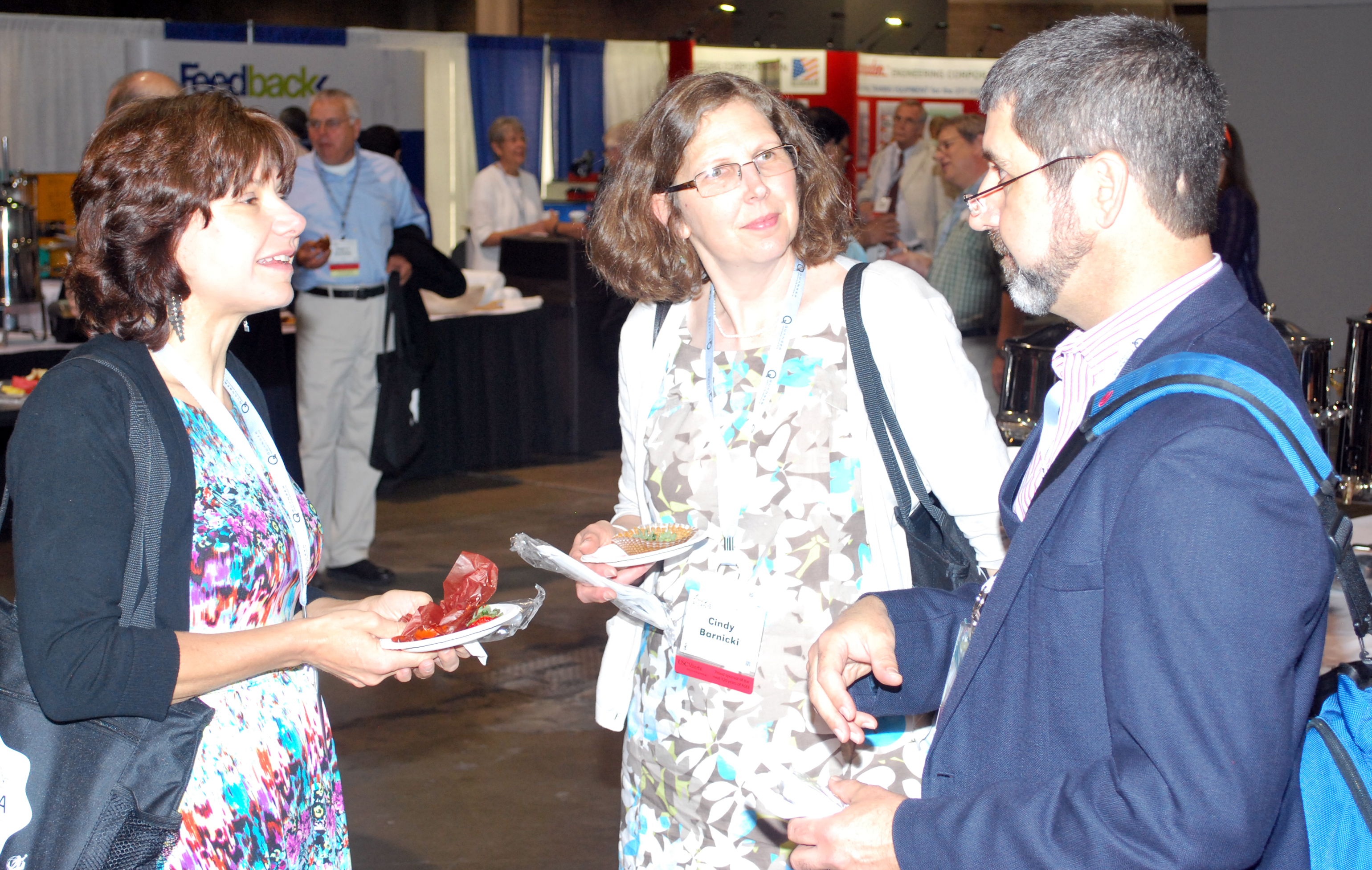 ASEE's Focus on Exhibits Ice Cream Social offered a refreshing mid-afternoon treat and another opportunity to network between sessions.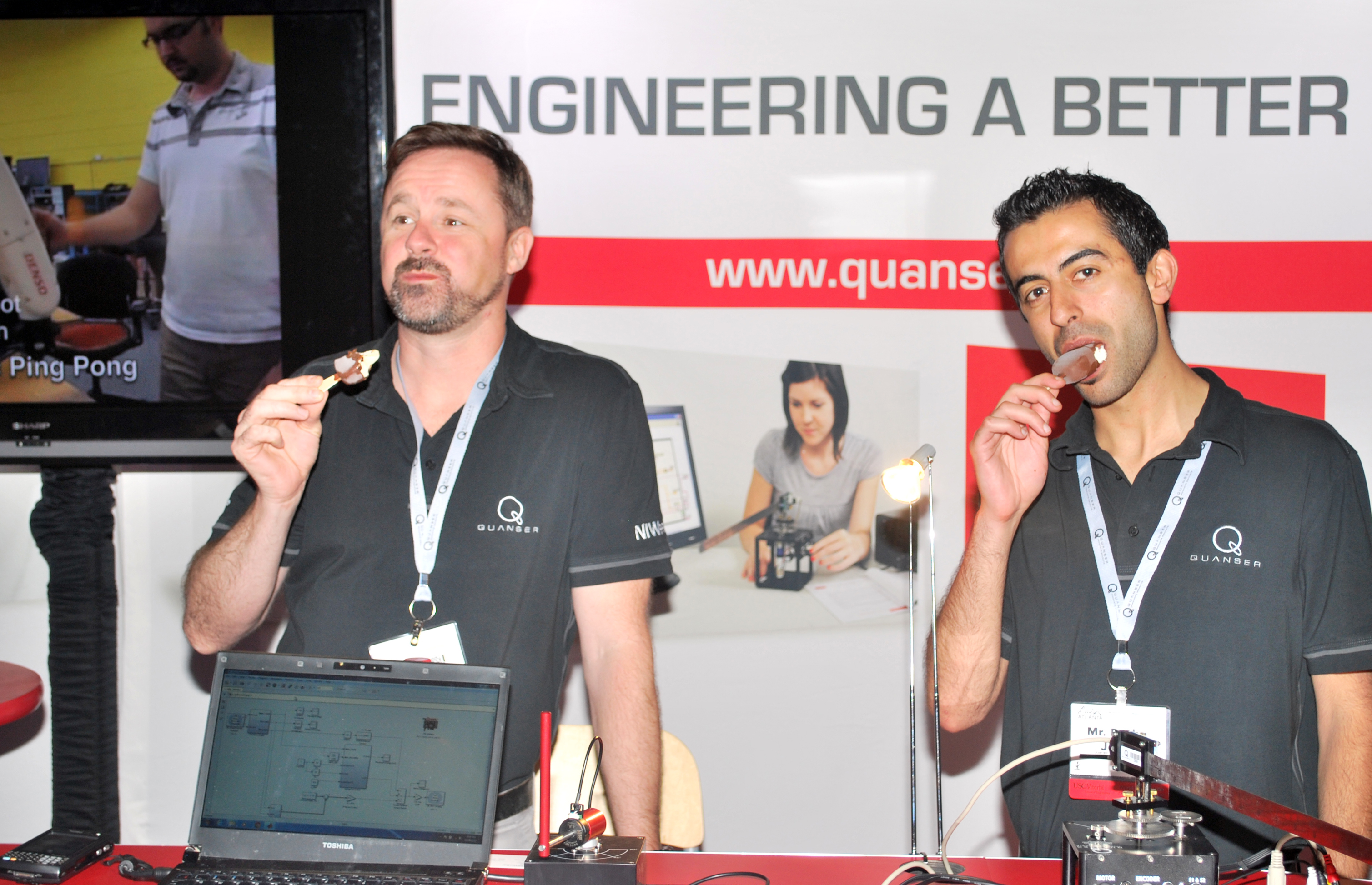 Focus on Exhibits Ice Cream Social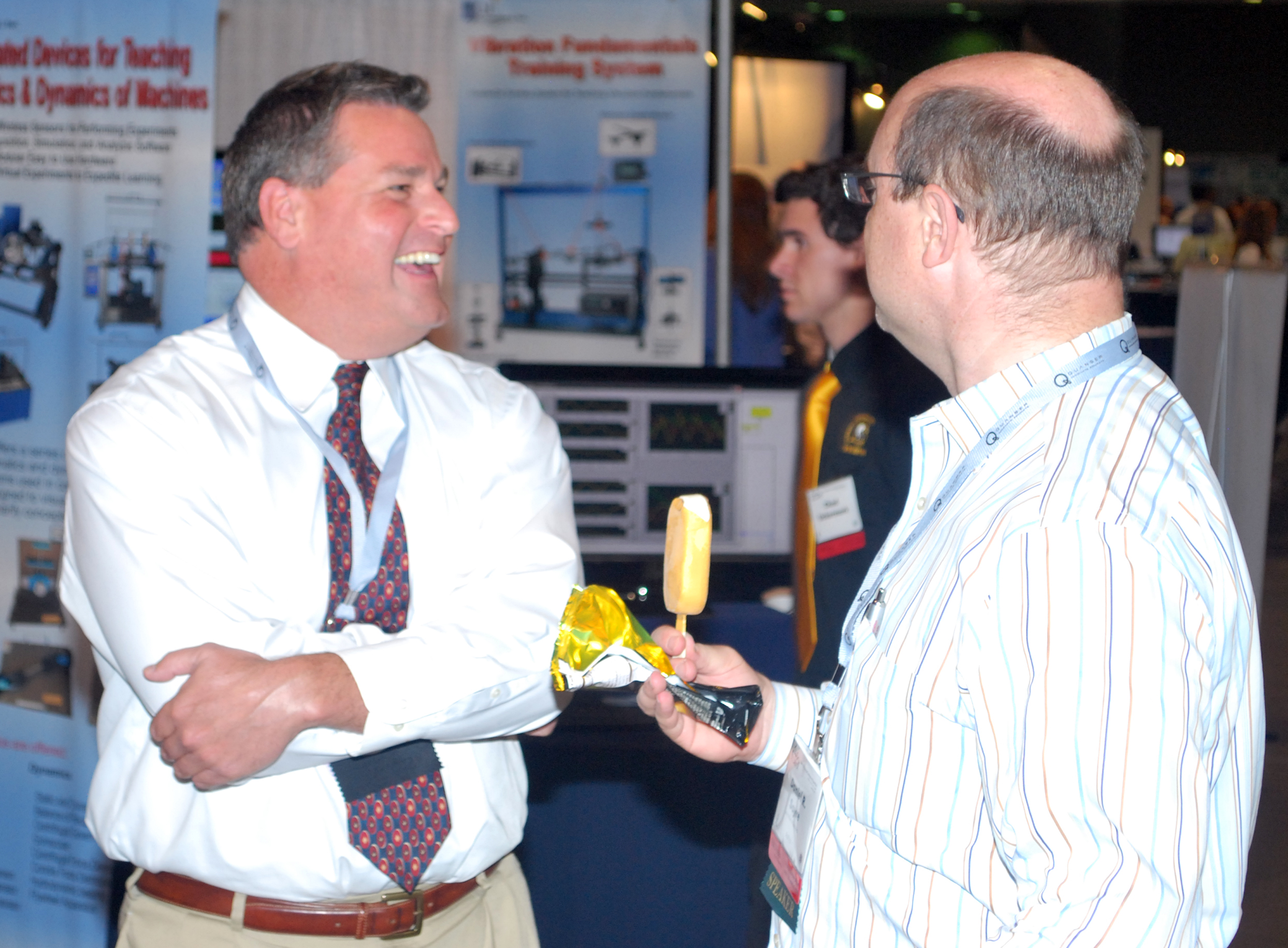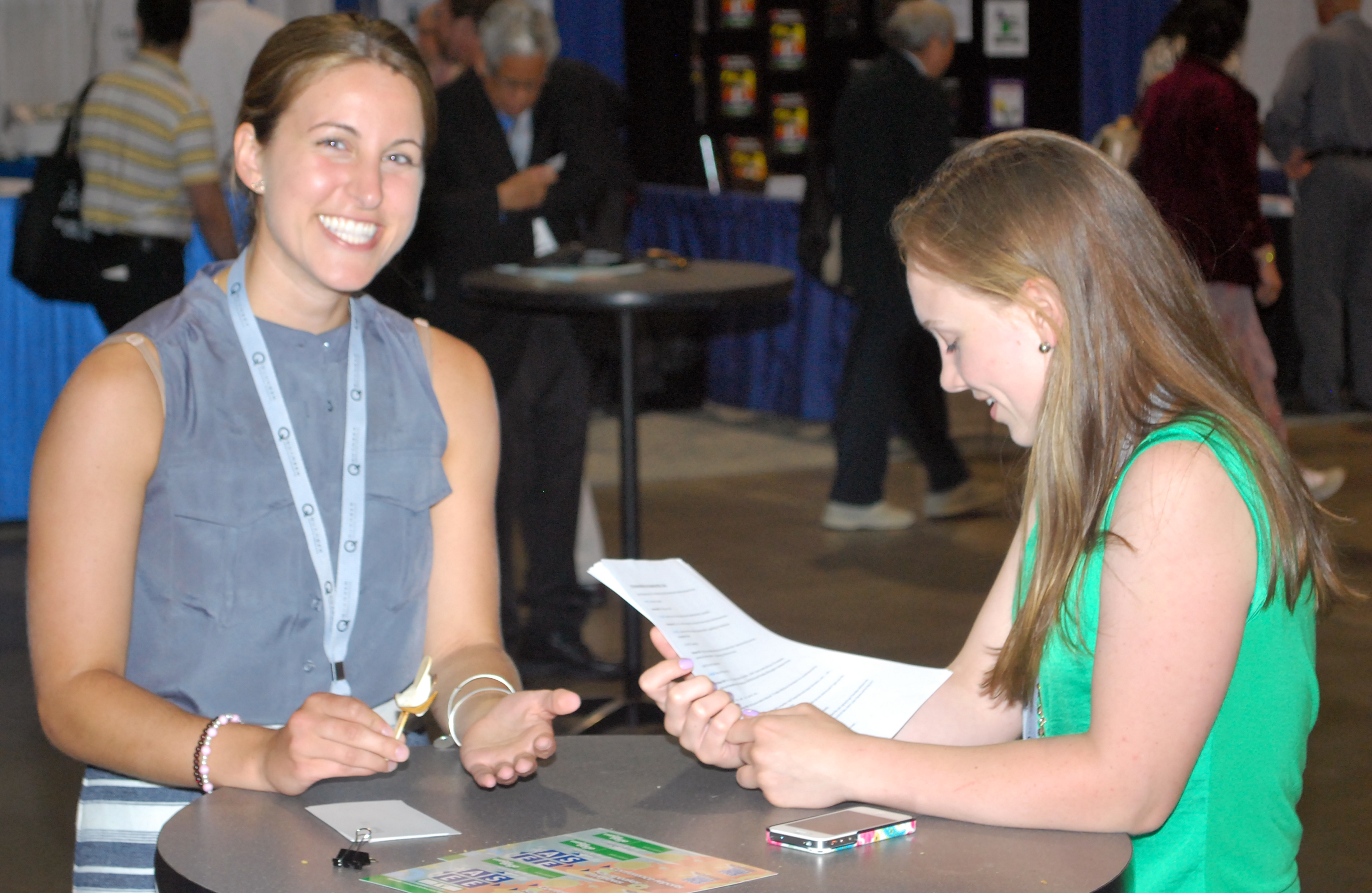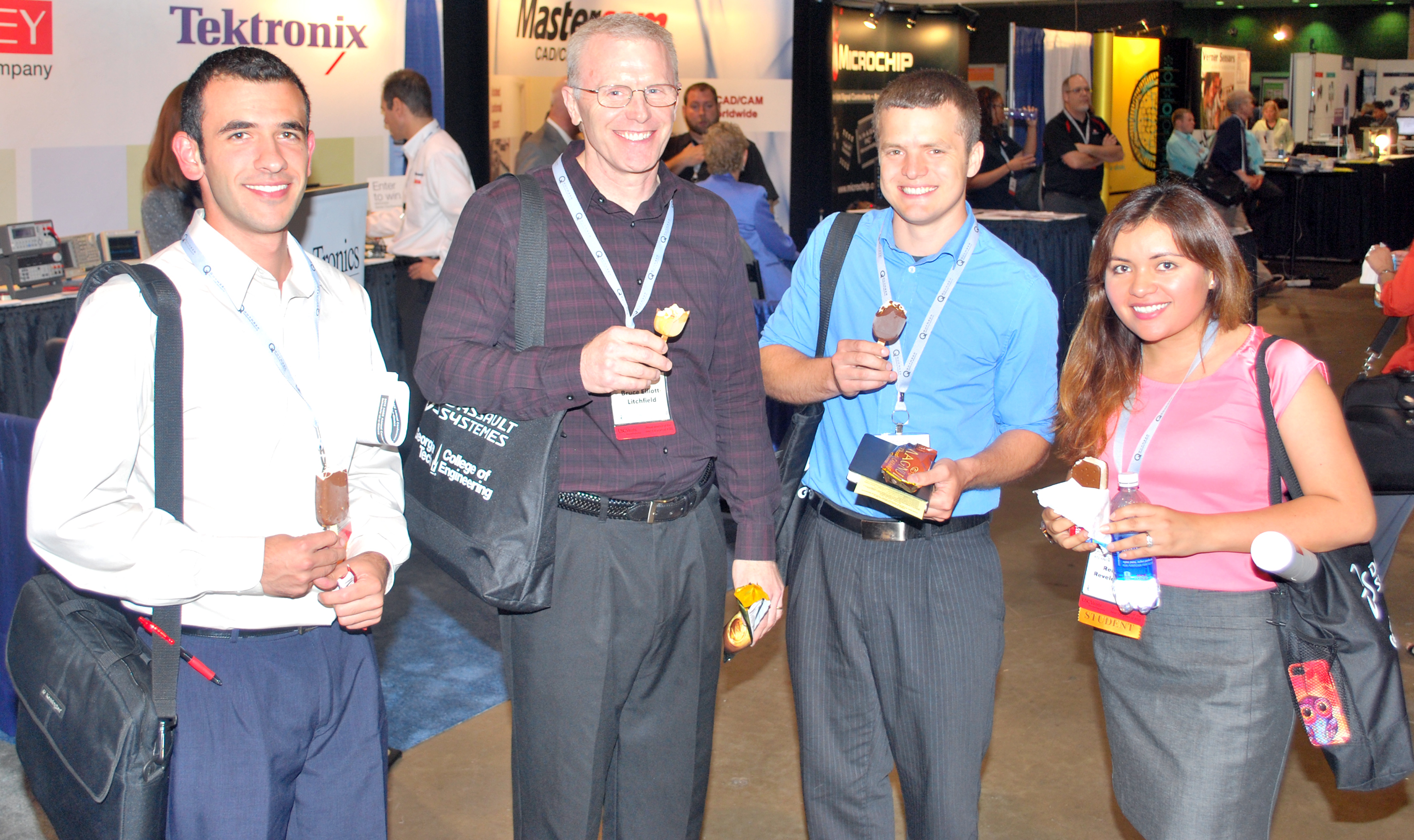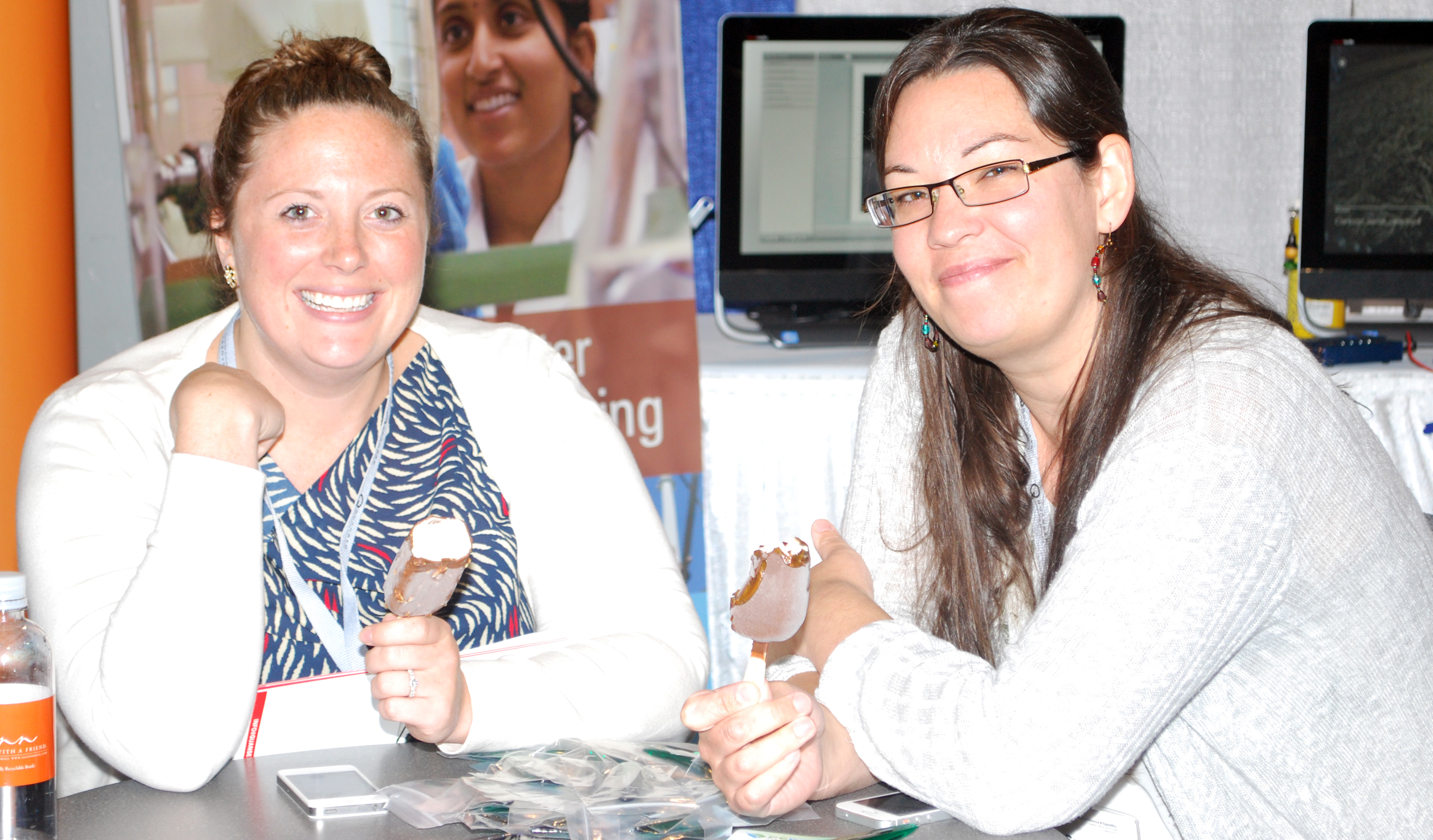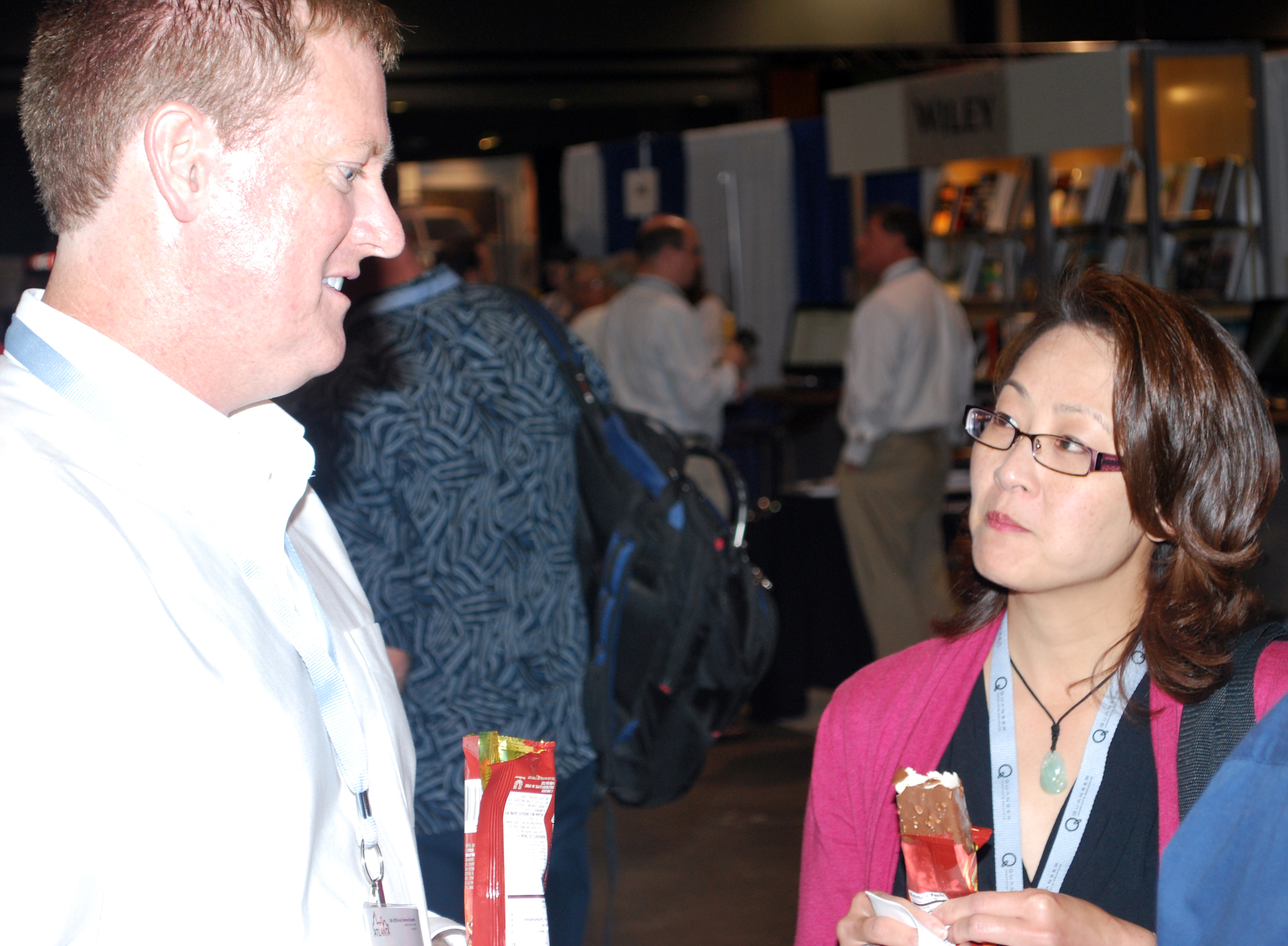 The Campus Representatives Reception, hosted by ASEE Headquarters and the Board of Directors, included awards to participants in the members' promotion program as well as an opportunity to socialize at the end of an exciting day of sessions and panels.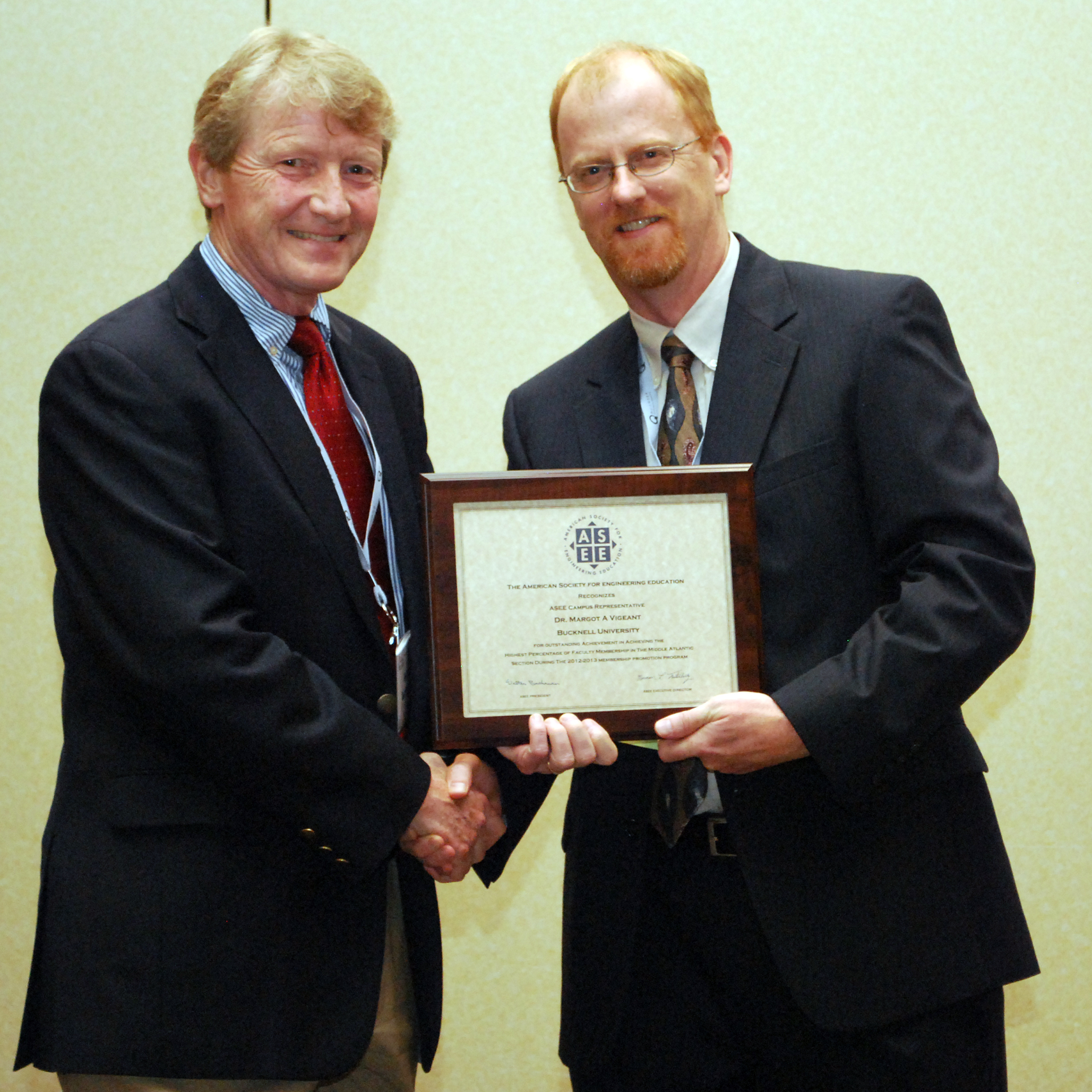 Campus Representative Reception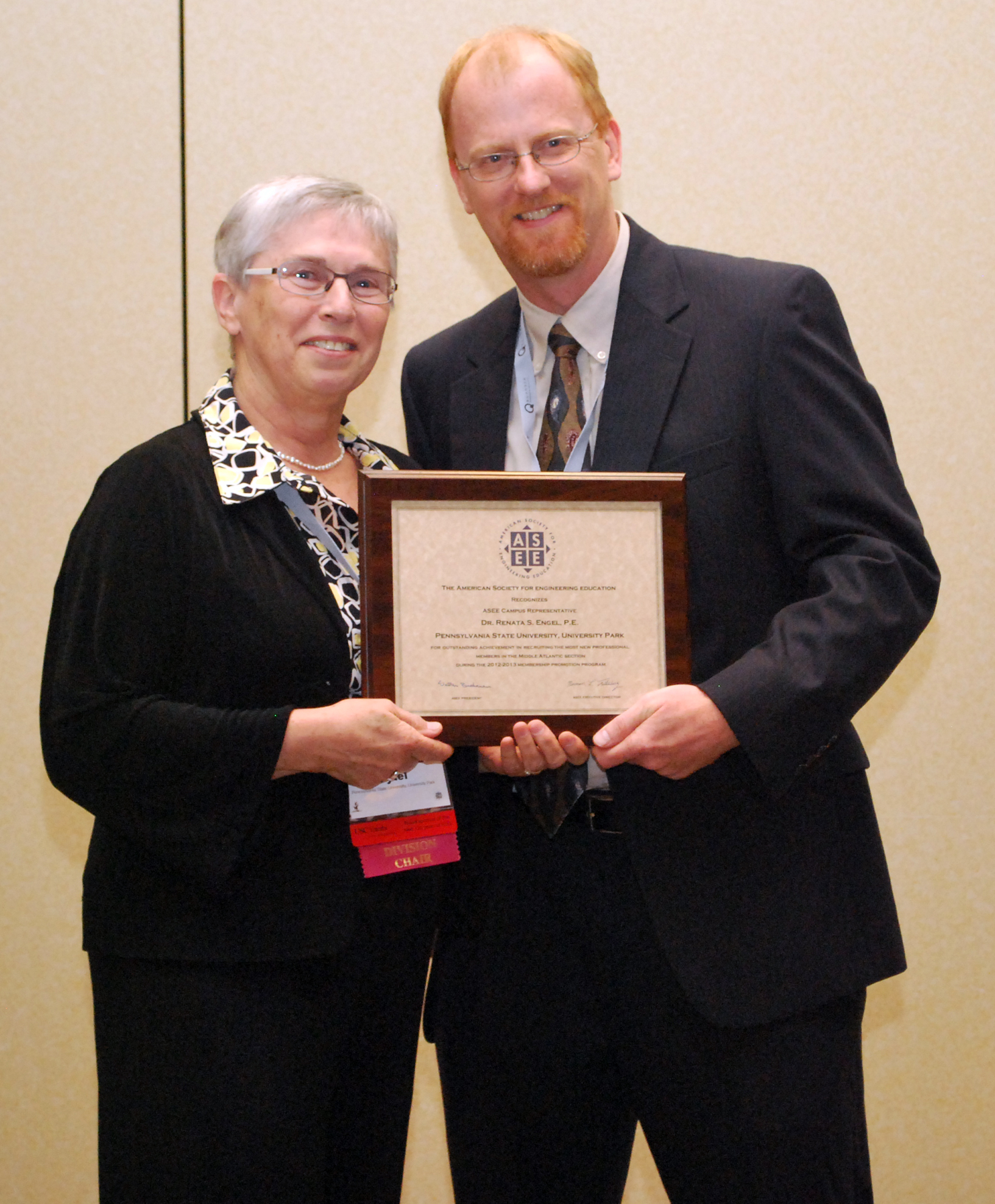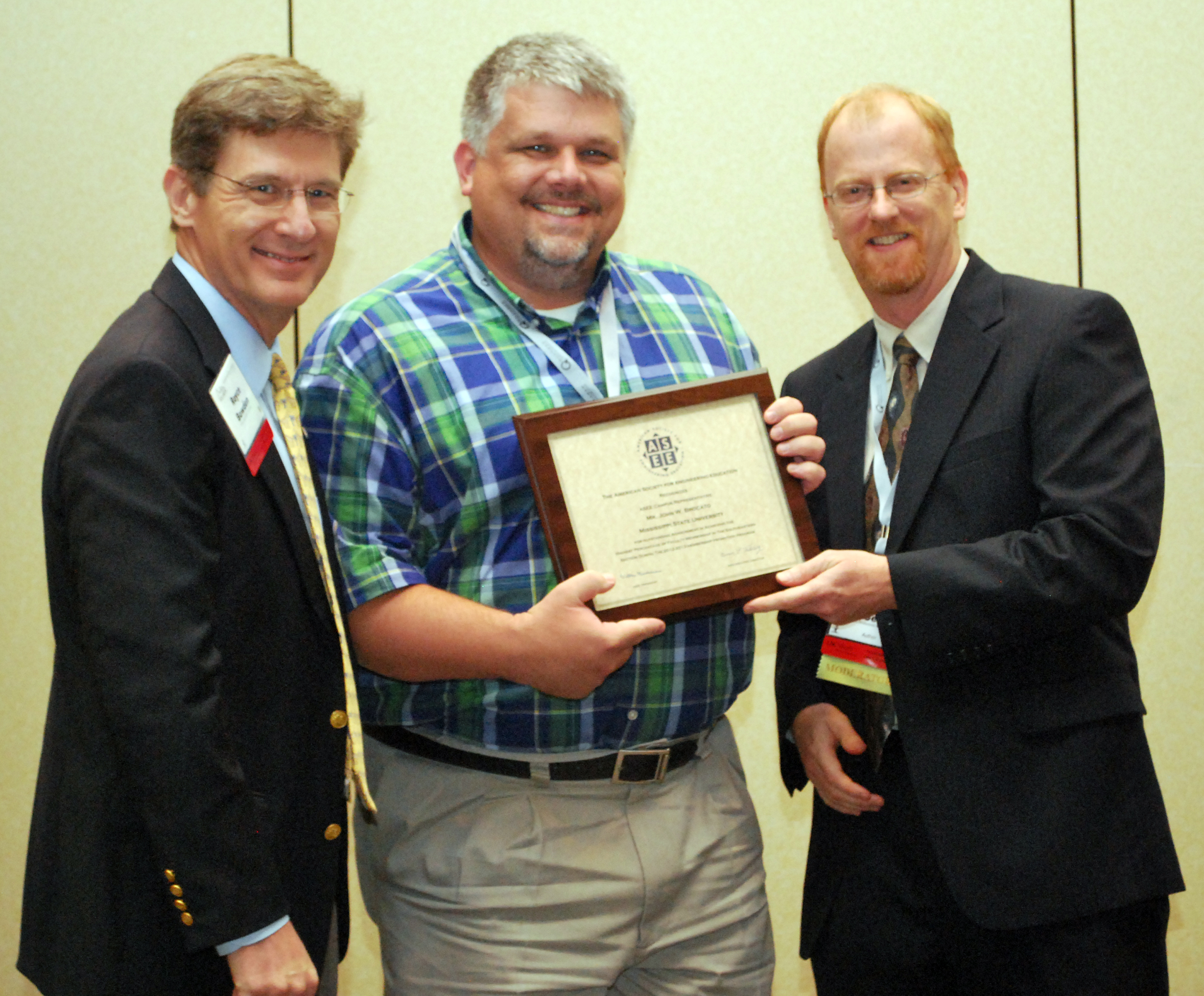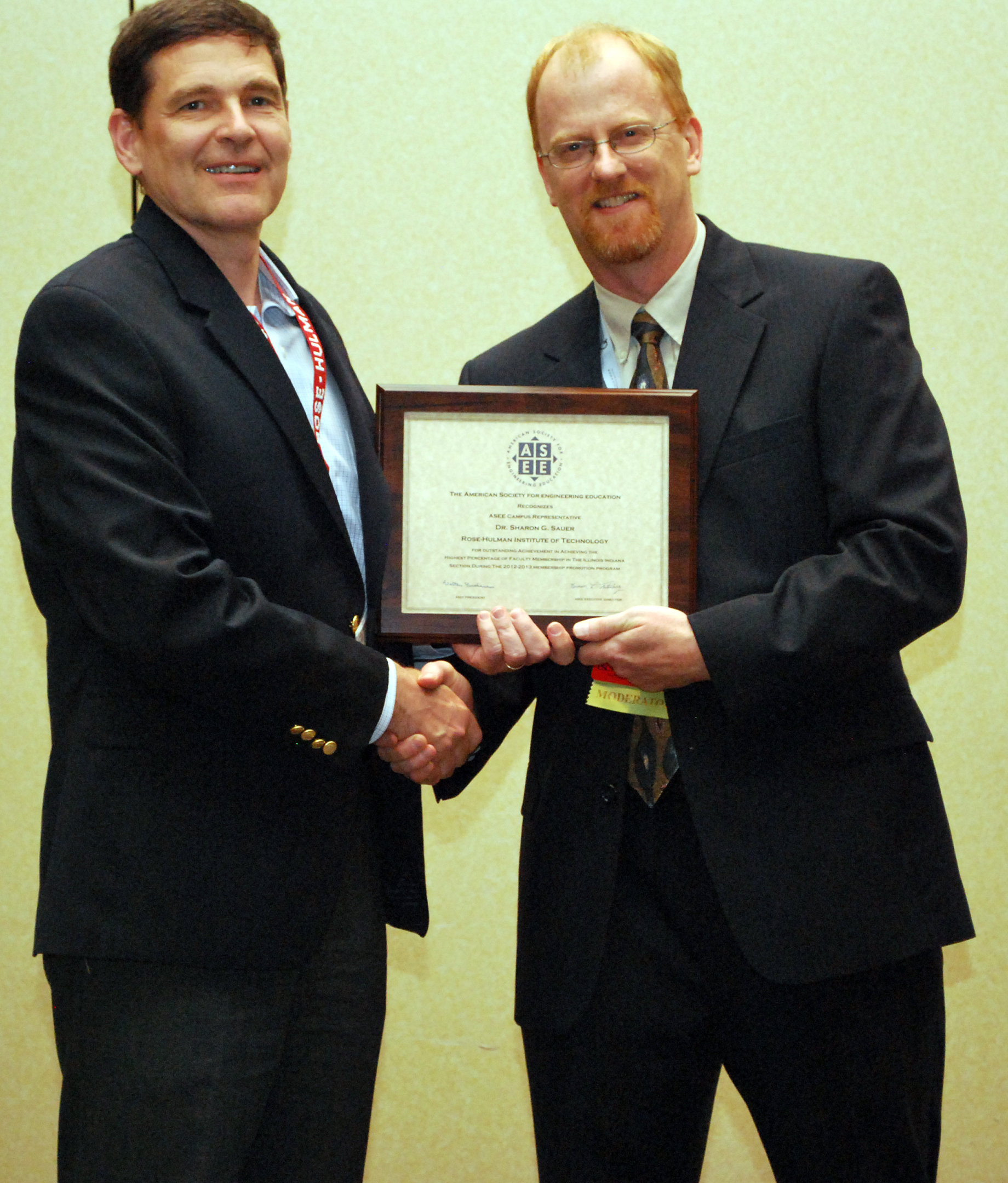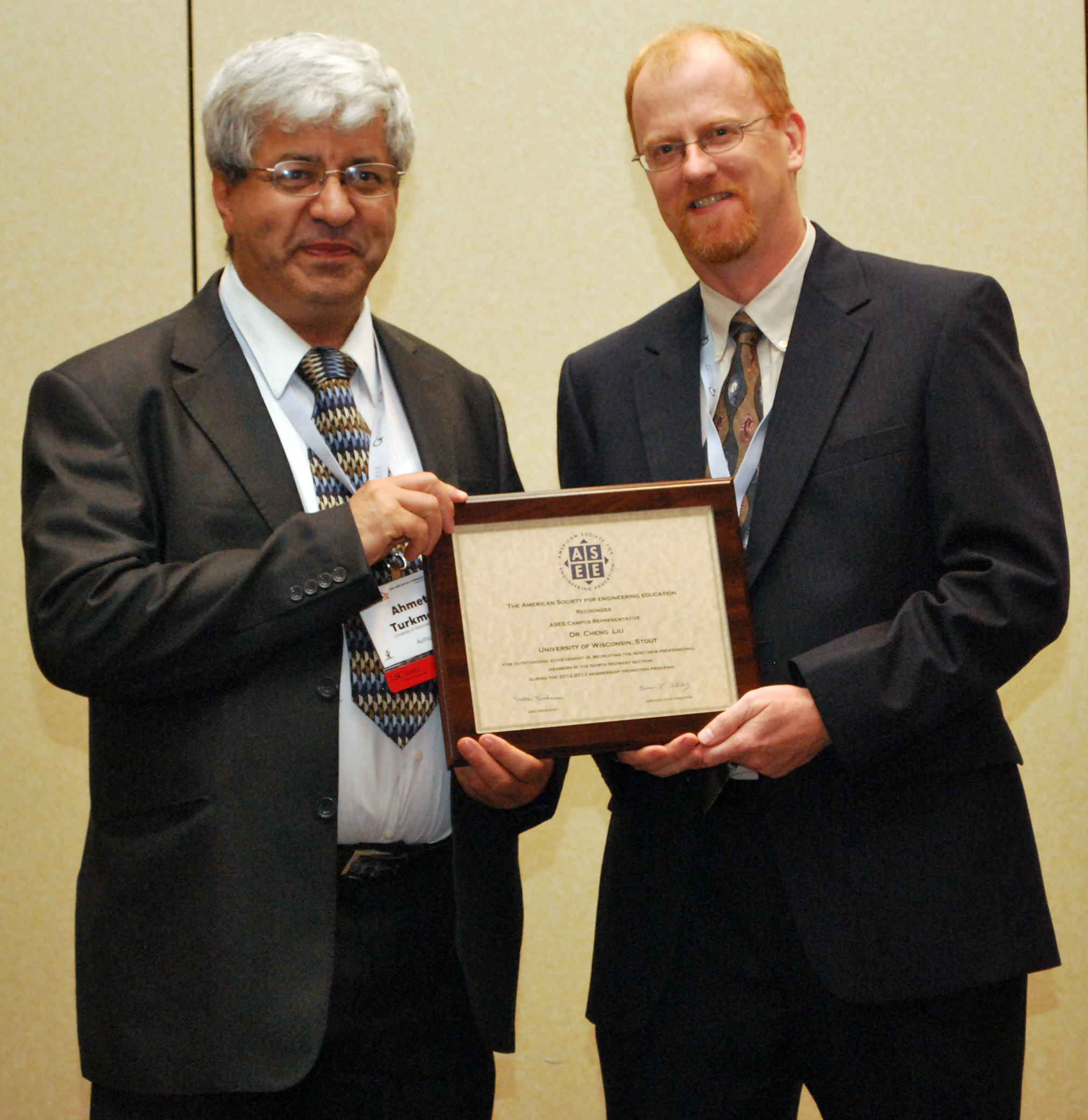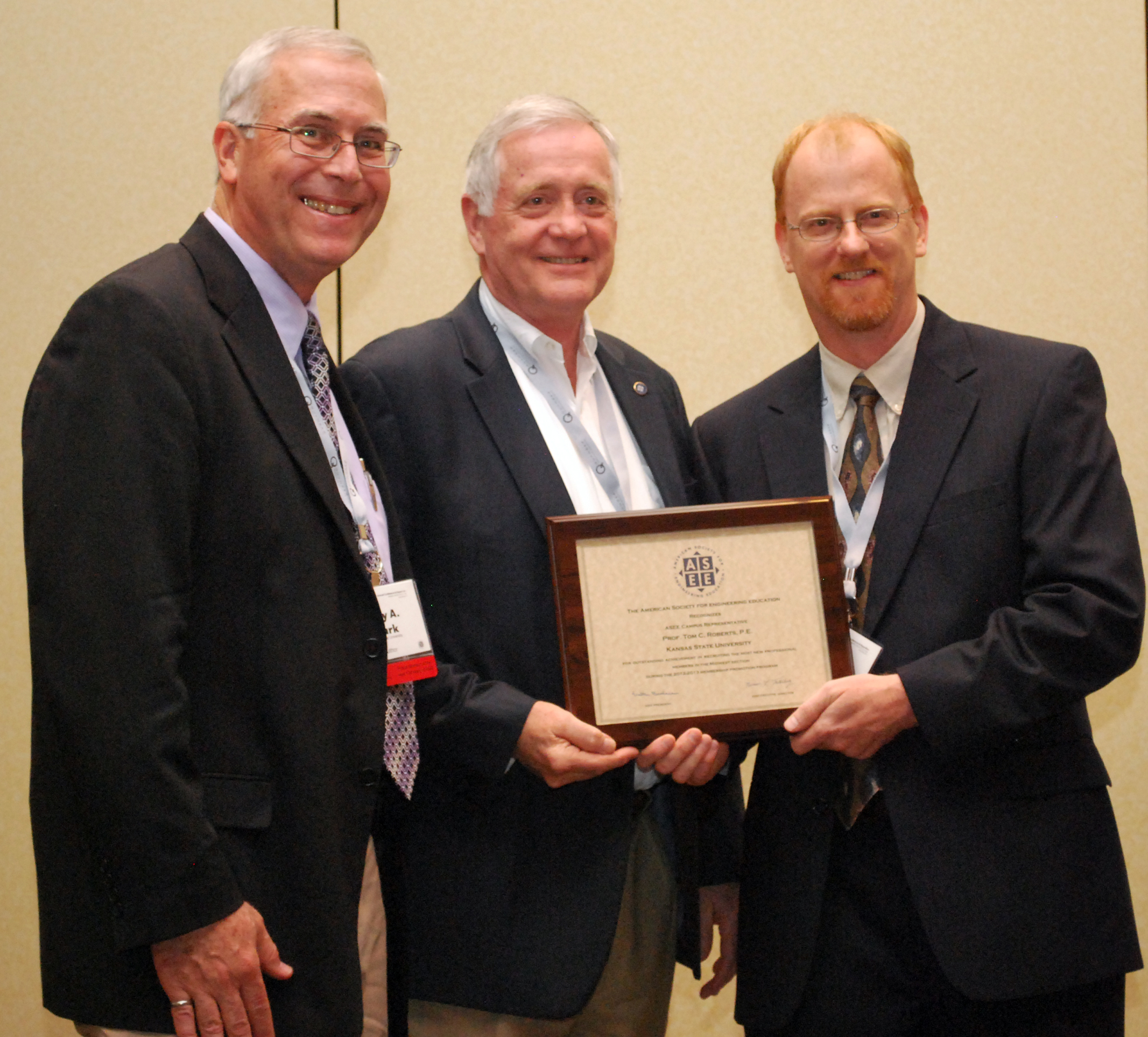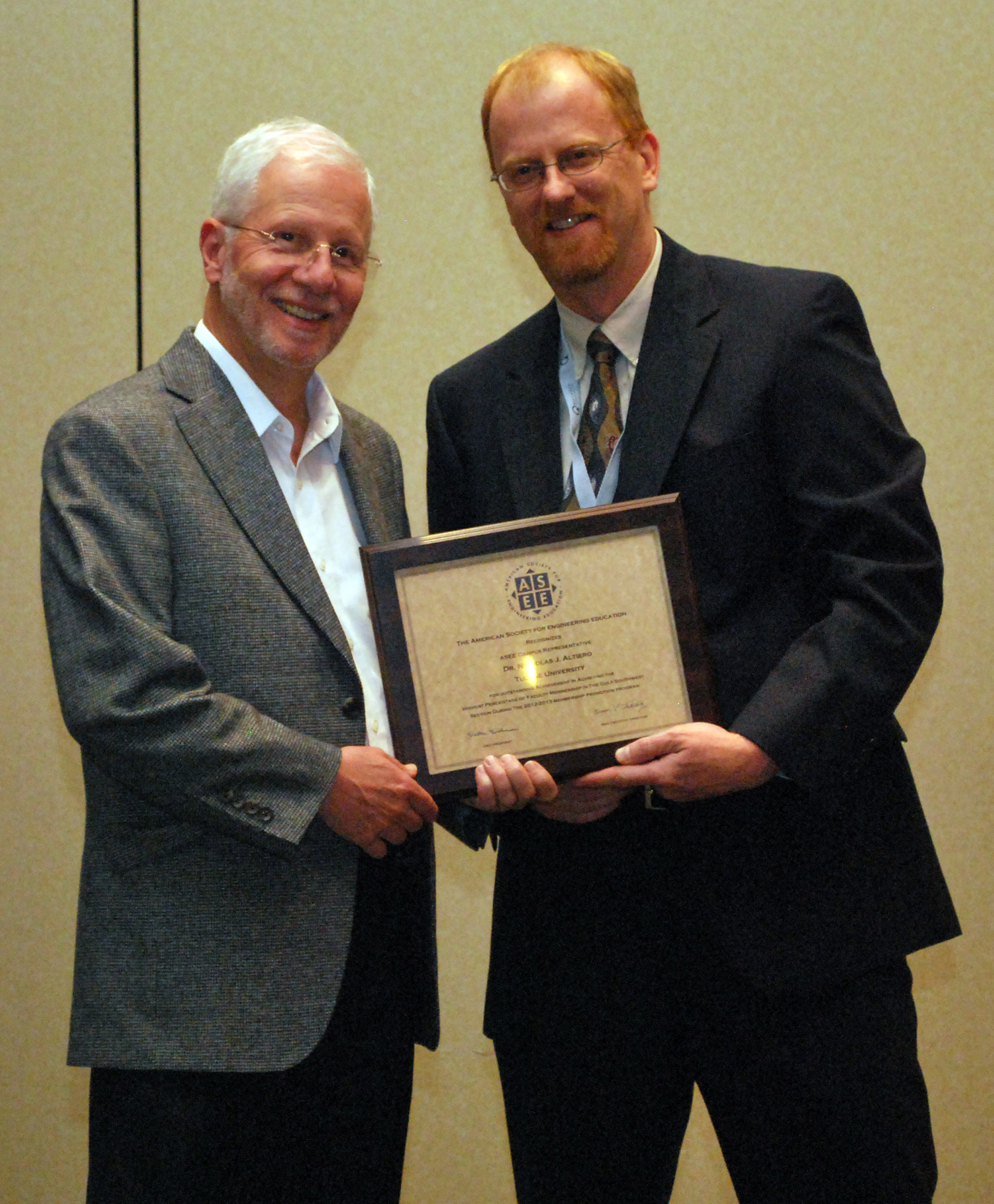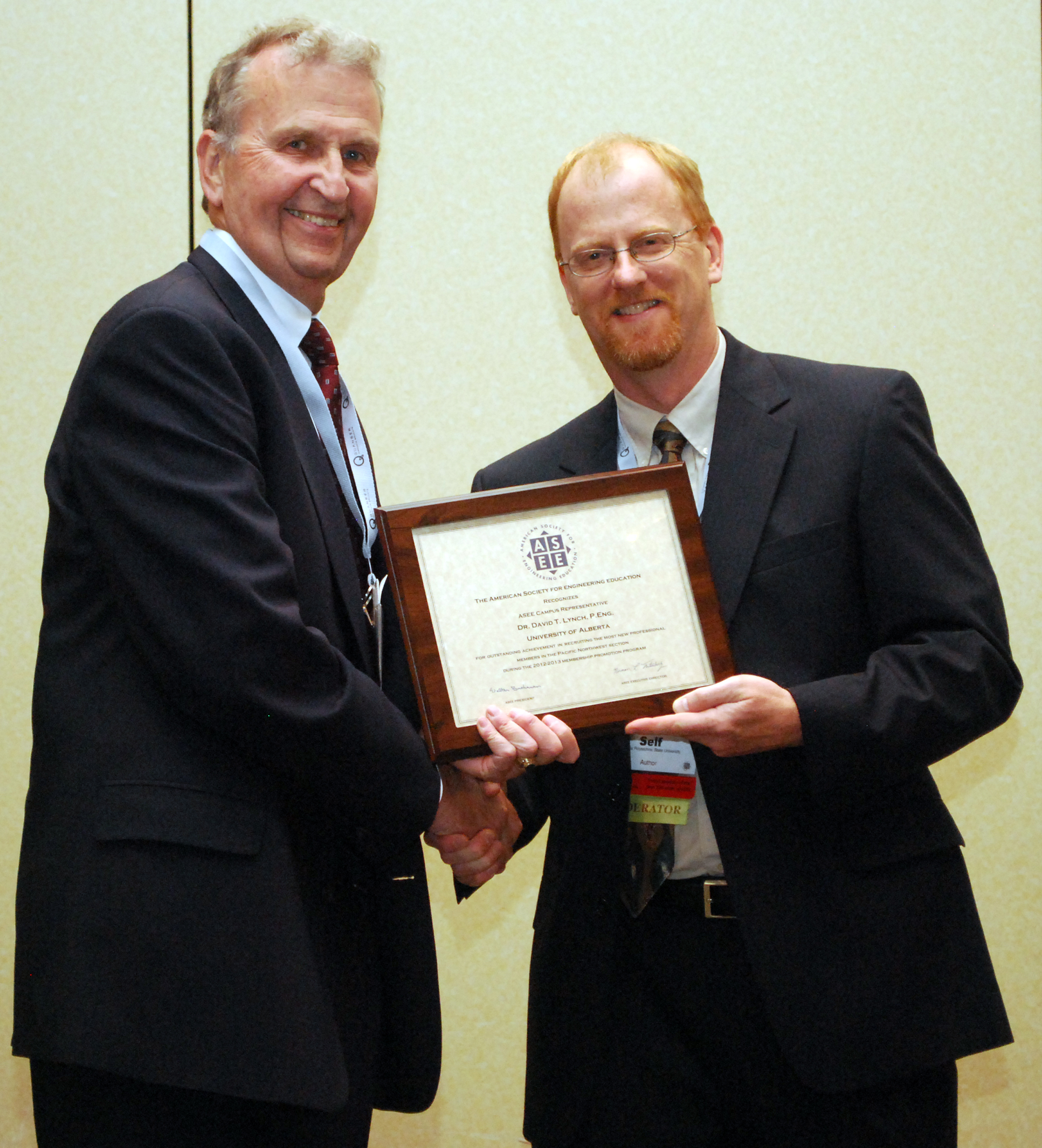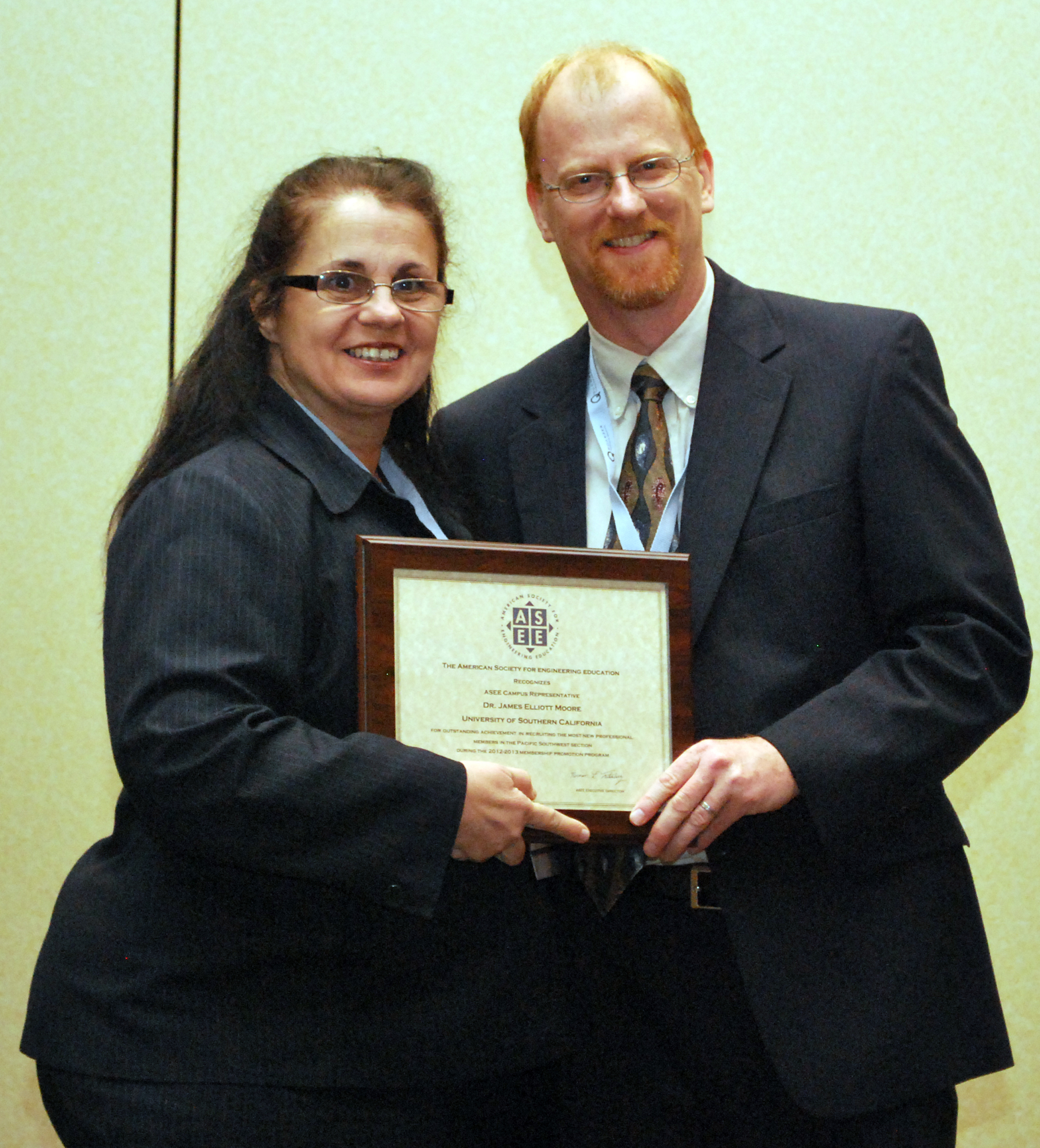 The NCEES-sponsored session on Effective and Efficient Use of the Fundamentals of Engineering Exam featured three professional engineers – John W. Steadman, University of South Alabama Dean of Engineering; University of Wyoming professor Dave Whitman; and University of Wyoming assistant professor Steven Barrett. They presented graphical and statistical methods for using NCEES Fundamentals of Engineering (FE) exam data as an effective and efficient means of assessing program educational outcomes. They also discussed the January 2014 change to a computer-based test, including updates to the FE exam format, content tested, and exam length.
What's On Tomorrow:
Tuesday's Industry Day begins with a breakfast for Corporate Member Council and College-Industry Partnerships Division members, 7 to 8:30 a.m., followed by three CMC sessions starting at 8:45 a.m. that address issues of concern for educators and business leaders. Highlighting the day's Industry theme, the Main Plenary II features a keynote presentation by Alan Todd, CEO of the online learning organization CorpU. ASEE President-elect Kenneth F. Galloway moderates the best paper awards and the Outstanding Teacher Award presentation from 10:30 to noon in the Georgia World Congress Center B – Thomas Murphy Ballroom.
A free, ticketed breakfast is being hosted by the Continuing Professional Development Division for faculty members interested in learning about the CPD division. The complimentary Focus on Exhibits Lunch, sponsored by Studica, provides and opportunity to join friends and colleagues to view innovative products and services in Exhibit Hall A1, 12:30 to 2:00 p.m. Running concurrently in the Exhibit Hall is the Meet the Board Forum and results of the 4th annual ASEE-SME design and manufacturing competition. For this challenge, student teams produced machines to spell out "A-S-E-E" in horizontal and vertical sequences. While you're there, be sure to take in the division and group poster sessions – 33 in all, presented from 12:30 to 2 p.m. Next, cheer on the mechanical quarterbacks and tacklers built by student engineers from the universities of Notre Dame and Ohio Northern as they battle it out in a new event, the Robot Football competition, 2:30 to 3:30 p.m. Cap your day at a Division dinner or the New Engineering Educators Welcoming Dinner starting at 7:00 p.m.
Notable Sessions
Formal and Informal Learning Environments 7:00 to 8:30 a.m.; Georgia World Congress Center A301, explores Lego leagues, classroom videos, and the "better mousetrap."
Engineering Identity 8:45 to 10:15 a.m., Georgia World Congress Center, A407. A second session that considers how engineering identity develops and changes over time.
Using Communication and Writing Techniques to Improve Student Learning 2:15 to 3:45 p.m., Omni CNN Center Hotel, Omni – Juniper. These Chemical Engineering Division papers examine the use of reflective writing, abstracts, and stand-alone technical communications courses.
Culture, Race, and Gender Issues 4:00 to 5:30 p.m.; Omni CNN Center Hotel, Omni – Dogwood A, examines cultures of exclusion, textbook biases, and project-based learning.
And Don't Miss…
120 separate Division Poster Sessions in the Exhibit Hall, 12:30 to 2 p.m.; The special session Connecting and Expanding the Engineering Education Research and Innovation Communities, 7 to 8:30 a.m., Georgia World Congress Center A405, led by Karl A. Smith and Ruth Streveler from Purdue University; A Challenge to Engineering Educators, which urges educators to give a d*mn, raze the silos, and change the conversation, 4:00 to 5:30 p.m., Omni CNN Center Hotel, Omni – Walnut. Take a field trip to ASHRAE's "Living Lab" 1:00 to 3:45 p.m. or the Delta Air Lines TechOps Tour. Explore the design advances of ASHRAE headquarters, noted for its use of solar energy and online energy monitoring. Twenty lucky participants will tour Delta Air Lines' maintenance and engineering facilities. Advanced registration is required for both events.
Spotlight on Retention:
Retention and Persistence in Engineering 2:15 PM to 3:45 PM; Georgia World Congress Center A412. What factors influence students' choice to major, switch to, and remain in engineering?
Transitions and Student Success, Part I and II 8:45 to 10:15 a.m., Georgia World Congress Center A408; and 2:15  to 3:45 PM, Omni CNN Center Hotel, Omni – Redwood.  These  two separate but connected sessions explore how to support academic success for students transiting to university life.
It Takes a Village: Engineering Beyond the Classroom 8:45  to 10:15 a.m.; Georgia World Congress Center A315. The role of families and support systems in the lives of engineering students are considered.
Focus on International:
Implementing Transfer, Exchange, Research Programs and Professional Development; in Asia and Far East. 7:00 to 8:30 a.m. Georgia World Congress Center, A309/ Programs in China, Japan, Nepal, and Russia are offered as case studies in this session.
Accreditation, Program Evaluation, and Education Resource's Impact in Latin America 8:45  to 10:15 a.m. Omni CNN Center Hotel, Omni – Grand Ballroom B. Assessment, cultural experience, and the impact of open educational resources are all considered.
Global Engineering Education Cross-Cultural Awareness and Social Impacts 2:15 to 3:45 p.m. Omni CNN Center Hotel, Omni – Grand Ballroom B. Speakers discuss ways to promote global competence, intercultural awareness, and effective international programs.
Engineering Education in the Middle East and Technology Exploration in Africa and Developing Countries 4:00 to 5:30 p.m. Omni CNN Center Hotel, Omni – Grand Ballroom B. Panelists begin with the premise that enhancing people's quality of life can critically influence community development throughout the world.
A Learning Lab on Computer-based FE  Examinations:
Davy McDowell, NCEES Associate Executive Director, and the NCEES CBT transition team will provide an update on the latest developments along with an opportunity for you to test-drive a computer-based exam before it launches in January. The day-long sponsored session runs from 7 a.m. to 5 p.m. Georgia World Congress Center, A311.